Is Phuket business ready for the bulls?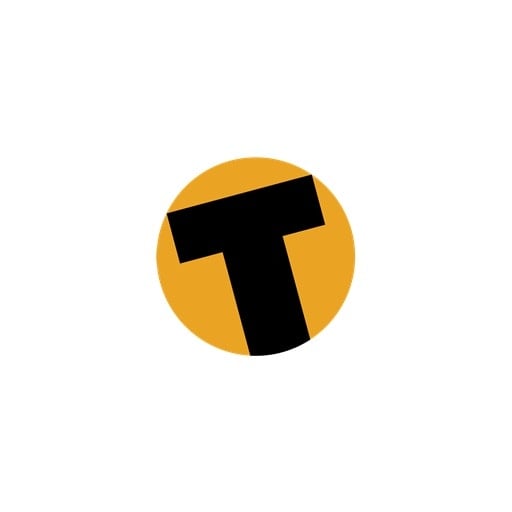 Phuket NEWS Hound
– A daily digest of news from around the world compiled by Gazette editors for Phuket's international community. World Cup? Get instantaneous scores and news updates right here on the Gazette Online (fed directly from FIFA).
PHUKET: Robotic as it is, Phuket NEWS Hound is obedient in the extreme. It never fails to do what Gazette editors ask of it.
Today, we asked the dog to go out into the world and bring back business and economic news with a focus on Thailand.
We made no stipulation for 'good news only', nor did we seek to cull any bad.
Compiled by our editors, these are the big stories the Hound has brought back to Phuket.
When airlines cease to be dogged and people are once again on the move, (see final entry below), the global hospitality industry rarely fails to take notice.
But we leave it to readers to decide whether these stories are good, neutral or bad news for Phuket.
The island's economists, armchair or otherwise, are invited to post their views in the forum below.
Thai exports skyrocket
Earth Times
Thailand's exports soared 42.1 per cent in May from the same month a year ago despite the bloody anti-government protests in the streets of Bangkok last month, government officials said on Friday.
Commerce Minister Pornthiwa Nakasai said exports were valued at 16.6 billion dollars in May, while imports stood at 14.3 billion dollars, up 55.1 per cent.
It was the largest rise in exports in 22 months, Pornthiwa said. It came after the world was mired in a recession last year, causing a drop-off in exports around the globe.
The Thai economy grew 12 per cent year-on-year in the first quarter, one of the highest rates in Asia, lagging behind only Singapore and Taiwan.
Foreign capital flowing into Thailand
The Bangkok Post
Foreign capital flowing into Thailand is still normal, with most invested in the equities market, according to Bank ofThailand (BOT) Assistant Governor Suchada Kirakul.
Ms Suchada noted that the large capital inflows into Thailand, especially in the past three days into the Thaistock market, resulted from uncertainty in the global market, public debt problems faced by some European countries, and worries over US economic problems.
More foreign capital inflows are expected to enter the countryas many believe the Thai economy will continue to improve.
The Stock Exchange of Thailand index on Friday closed at 791.85 points, up 2.9 per cent from a week ago.
Thai property giant expands further
Property Report
Listed Thai developer Sansiri has revealed plans to launch 21 new projects with a combined market value of 32 billion baht (US$987 million) in the second half of this year.
The 21 projects to be developed include 10 condominiums with market value of 17.6 billion baht; eight single detached homes projects with a market value of 11.7 billion baht; and three townhouse developments with market value of 2.7 billion baht.
The company has not, as yet, announced any projects for Phuket.
Canadaoil invests in Thailand
Earth Times
Canadoil Group has announced a 20-billion-baht investment in Thailand to build a production plant for the steel plates it uses to manufacture pipes.
The new plate mill, to be located in Rayong province, will be fully operational by 2012, Canadoil executives say.
The group, whose corporate headquarters are in Canada, produces specialized pipes for oil and gas projects, and first entered the Thai market 10 years ago
The Eastern Seaboard, which includes Chon Buri and Rayong provinces, is Thailand's main industrial zone. It has attracted hundreds of petrochemical, chemical and automotive manufacturing factories over the past two decades.
Vietnam building tourism mecca
TR Weekly
In a bid to assert its ability to compete with Thailand's tourism destinations such as Phuket, Samui, Hua Hin and Chiangmai, Vietnam has announced a massive "bundle" of tourism development projects.
With Bangkok as the well-established air hub for Southeast Asia, Thailand, including Phuket, is likely to ride a boom in air traffic and holiday visits from tourists bound to and from Vietnam.
The Cat Ba Resort Community project has been launched by Vinaconex Investment & Tourism Development Co with an investment of US$1 billion in Haiphong.
The project will cover 172 hectares in a World Heritage Biosphere Reserve area, Cat Ba Island and elsewhere in the Cat Hai district. It will boast seven resorts, 800 villas, two cruise wharfs, a convention center, an international commercial center, sports and entertainment facilities, and five-star hotels.
Petro Vietnam is building the Petro Vietnam Hotel Complex in Thai Binh on the eastern coast, 110 km from Hanoi.
The project, representing an investment US$27million, is taking shape on 10 hectares in Thai Binh City. It will include a 15-story four-star hotel and a 17-story apartment tower with offices for rent.
The five-star residential-commercial-hotel complex Le Meridien Danang Resort & Spa got off the ground last month and will be completed in 2013. The resort will comprise of 48 deluxe villas, 149 apartments and a 350-room five-star hotel representing an investment of approximately US$110 million.
The Ba Na Cable Car Co is building a French-style village, comprising 80 two-story houses in a forested area on Ba Na Mountain near Danang.
Apart from the village, the company is building an entertainment park that will feature a 3D cinema, a snow city, game centers and artificial mountains for climbers, all in a US$25 million park due for completion in March next year.
The central province of Quang Ngai, 900km south of Hanoi, is slated to have a multi-purpose marine site providing services in convalescence, swimming, surfing, boating, entertainment, shopping, gymnasiums and accommodation for 500 to 700 clients a day.
And finally, construction of a US$8 million four-star hotel, Sapa Indochina, in the mountain town of Sapa in the northern province Lao Cai, has already started. It will be a French-style hotel with 88 rooms overlooking the Hoang Lien-Sapa mountain range. It is scheduled for completion next year.
Airlines reverse course
TR Weekly
IATA (the International Air Transport Association) has reversed its outlook from a US$2.8 billion loss, forecast in March, to a global profit of US$2.5 billion by the end of this year.
IATA projects industry revenues to be US$545 billion in 2010. This is up from the US$483 billion in 2009, but still below the US$56
— Gazette Editors
Keep in contact with The Thaiger by following our
Facebook page
.
Top 10 islands to visit in Thailand (2020)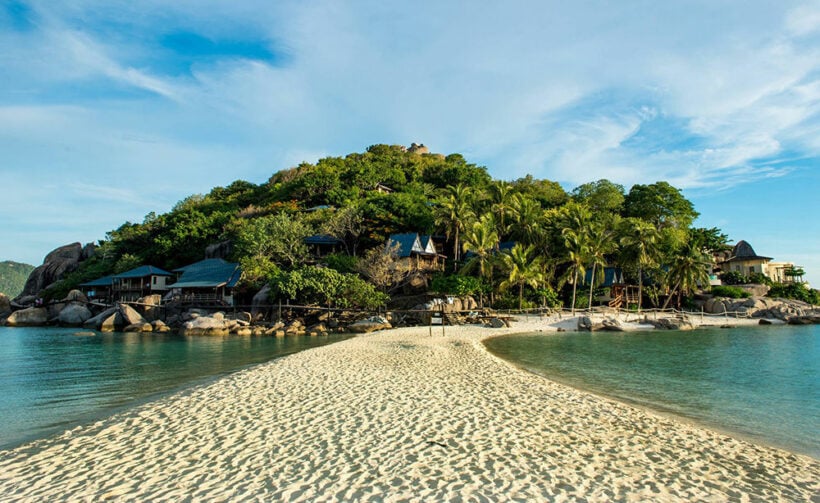 Thailand is famous for its outstanding island experiences and there are many to choose from. From sweeping stretches of clear golden sands to islands where you can dive, snorkel and stay, Thailand's islands and beaches are as diverse as they are plentiful. Let's count them down…
Koh Tao is an island that is well-known for being a great diving destination. It is also known as Turtle Island by the locals and boasts of various small and beautiful beaches that serve as the perfect holiday destinations. Diving is a pleasurable sport to be carried out on Koh Tao as it can be carried out more leisurely in a less crowded environment due to the availability of various diving spots around the island. As diving and snorkelling are the main activities to be experienced here on Koh Tao, one should be aware of the best period to travel to the island with the best conditions.
The best time to visit is during the dry season, between March and September, where the water is said to be calm, and high visibility for more fabulous diving and snorkeling experience. It is highly recommended for tourists to visit Koh Tao in October as the sea is the calmest, and water is the clearest. There are various locations that are worth visiting within reach from Koh Tao, with Koh Nang Yuan being one of those destinations. This island is unique in that three different islands are joined by white sand, making a unique experience to travel between islands or island hopping.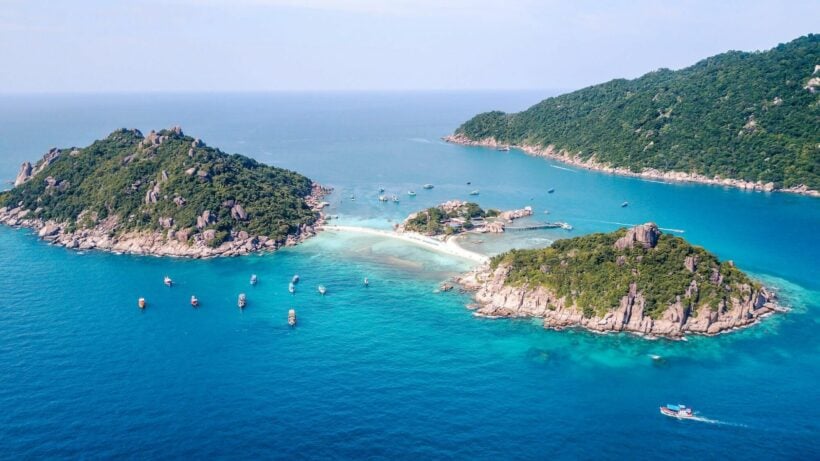 Koh Phangan is a unique destination that one should not miss, as seen in its unique blend of both natural beauty and exciting activities. The unspoiled beaches on Koh Phangan cater to the needs of tourists who wish to relax and escape from their busy lifestyle, while those seeking an exciting and unique experience should not give the Full Moon beach parties a miss. The Full Moon beach parties are according to the lunar calendar, where many party-goers gather and have a fun and exciting time. Altogether, one can experience a hippy vibe when traveling to Koh Phangan, and it is truly an experience that one can only find on this island.
Known as one of the destinations that aim to cater to the needs of all tourists alike, one can expect relaxing activities such as yoga and wellness retreats and not surprisingly, parties, which are what one would not expect from its many natural beauty. Tourists are often left amazed by the gorgeous sceneries that one can experience on the beautiful beaches on Koh Phangan, such as Haad Salad, Thong Nai Pan, Malibu, and Bottle Beach. The best time to visit Koh Phangan is during the dry weather, which falls between March and September, where one can simply relax while sunbathing under the sun on beaches and around the island.

Koh Samui is yet another wonder that most tourists would love to explore when choosing a destination for a holiday as known by its unique blend of beautiful nature and modernity. This tropical island boasts of a vast stretch of beautiful beaches often lined with tall coconut palms, which adds to the tropical vibe along with a massive land of rainforests. Koh Samui is a well-developed island with the tourism scene always on the bloom thanks to the adequate facilities available for the convenience of tourists such as an international airport, high-end resorts, and wellness retreats. Nevertheless, tourists can still experience the natural state of Koh Samui.
Perfect for those who wish to get closer to nature, one can find many choices of activities to be carried out on Koh Samui. The many viewpoints on the island promise great photographs, while those who are seeking for more adventurous activities can give hiking a try. There are also many hidden beaches and waterfalls that one can explore. Besides the fun and exciting night parties and events, Koh Samui is a favorite choice among honeymooners. Visitors often visit between March and October, where the seas are said to be calm, allowing many water activities. Diving is fun during this period, where you can even swim with the whale sharks.

Koh Lipe is a small island that does not disappoint despite being a tiny one. Do not be deceived by its size as this island provides the perfect destination for you to relax and put your hair down. The colorful coral reefs are one of the best, making the island to be one of the best diving destinations in the country. Koh Lipe has national parks and is under the protection of the marines. Therefore, tourists can experience the beauty of nature in an environment that is said to be raw and untouched. Although one can simply find pleasure by relaxing on the beach, many water activities will leave the more adventurous ones amazed where sports such as diving by beautiful coral reefs and magnificent marine creatures.
Tourists often visit Koh Lipe between November and April, but the peak season has to be in January, where many tourists come. Despite all that, Koh Lipe is still a favorite place for relaxation, as seen by its chill atmosphere. Those who are seeking more active pleasures can opt to visit the many neighboring islands around Koh Lipe, such as encountering the friendly yet cheeky monkeys on Monkey Island or rock climb on Koh Khai. Another beautiful destination that is within reach from Koh Lipe is Langkawi Island.

Koh Rok and Koh Haa are islands that offer the best experience when looking out for a holiday destination which is different yet does not disappoint. These small islands provide a lot of surprises despite the size, and they are untouched and undiscovered, appealing to those who wish for something different for a memorable holiday. The local government takes various initiatives in maintaining the underwater ecosystem here on Koh Rok and Koh Haa. Therefore, tourists can get the opportunity to encounter a variety of vibrant marine life and beautiful underwater topography with both soft and hard corals.
The best time to explore Koh Rok and Koh Haa is between November and April, where avid divers and snorkelers gather due to the best condition to explore the underwater world surrounding the islands. One such place for the best diving experience is on Koh Lanta. It is worth mentioning that the marine park is not open outside this period. Boasting as one of the most beautiful destinations in the country, one can experience gorgeous beaches and exciting water activities on Koh Rok and Koh Haa. Snorkeling on Koh Rok Noi to experience the majestic Koh Rok waterfall or diving while exploring the underwater caves and caverns are pleasurable activities to be carried out. Another place to snorkel with high visibility is Koh Haa Yai, where stunning pictures and the experience of swimming with marine creatures such as manta rays and whale sharks makes for a great underwater experience.

Check out the top 5 islands HERE
Keep in contact with The Thaiger by following our
Facebook page
.
64 year old Singaporean found dead in Thalang, Phuket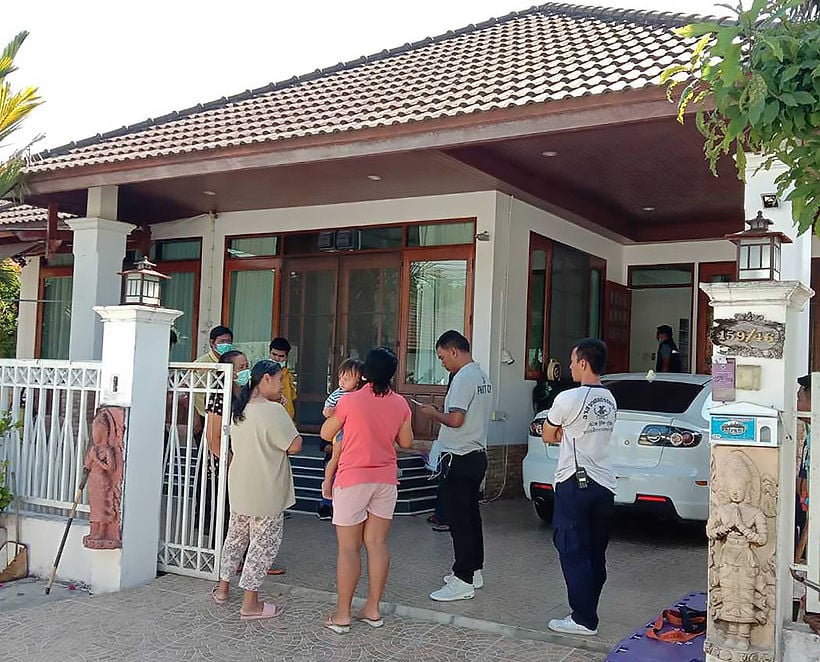 A 64 year old Singaporean man was found dead inside a house in Phuket's Thalang district on Thursday morning. Police say they were called to Yucharoen housing estate by neighbours who found the man dead in his bathroom. The man's name is being withheld pending notification of relatives.
Police say there were no bruises on the man's body and that it appears he had been dead for at least 3 days before his body was found. They also found his will in the bedroom, according to the Bangkok Post.
A neighbour living opposite told police she had taken food to the man and chatted with him last Monday, but on Thursday she went to his house again and there was no response to her knocking. She said she could hear water running inside the house and called her husband.They found their Singaporean neighbour decease inside the bathroom.
Police suspect he died of a yet-unspecified illness.
SOURCE: The Bangkok Post
Keep in contact with The Thaiger by following our
Facebook page
.
Unsecured pickup falls off of ferry bound for Phuket
In another case of a truck ending up in the ocean, a pickup truck is getting an unscheduled washing after it rolled off a ferry leaving Phang Nga Island bound for Phuket on Wednesday afternoon. The truck, which was unsecured, quickly sank and remains on the seabed.
The owner of the inter-island ferry has agreed to compensate the owner of the truck.
Wiwat Chidcherdwong, the Phuket Marine Office chief, says the pickup truck owner did not apply the hand brake after parking it on the ferry at Koh Yao, and added that the boat crew forgot to secure it with deck blocks.
"Crew members tried unsuccessfully to salvage the floating truck after it fell into the sea, but it sank."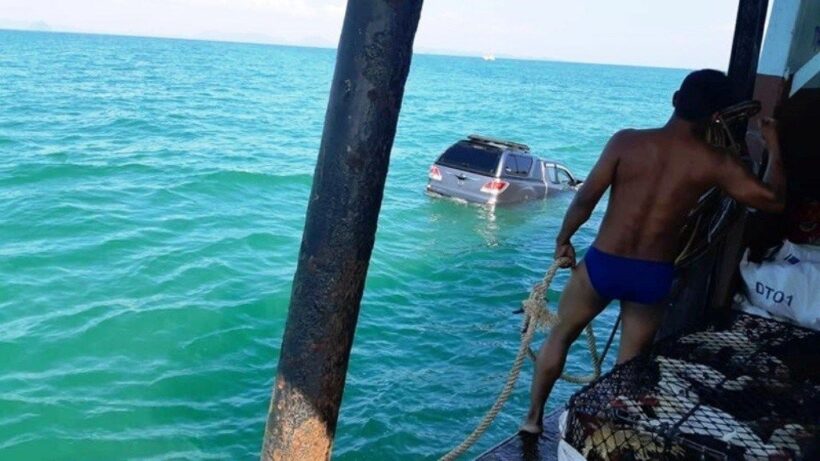 A spokesman for the Marine Police reports that rough seas may have tipped the vehicle from the deck. The pickup is still on the sea floor with a buoy attached, warning boats to keep clear.
SOURCE: The Chiang Rai Times
Keep in contact with The Thaiger by following our
Facebook page
.