Interest in Super Bowl undeflated as big game nears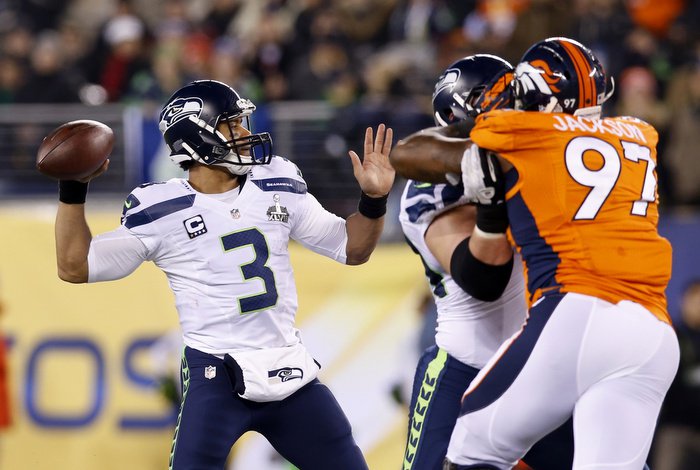 PHUKET: After almost two full weeks of media hype, controversy over "deflated balls" and an orgy of wagering on Super Bowl XLIX, the New England Patriots have emerged as very slight favorites to win their fourth Lombardi Trophy when they play the defending champs the Seattle Seahawks in Glendale Arizona on Super Bowl Sunday [Stupor Bowl Monday for Phuketeers – coverage begins at 6:30am on NBC].
Most oddsmakers in Las Vegas set the Seahawks as favorites (2.5 – 3.0 points) right after the two teams emerged as the AFC and NFC representatives, respectively. That initial line created a tidal wave of bets on the Pats, moving the line to a so-called pick 'em (no team is favored) within 24 hours. As this goes to press the Patriots had emerged as 1.0 to 1.5 point favorites.
Vegas oddsmakers are uncannily capable of setting early lines that draw approximately equal betting on both sides. Once the wagers start flowing in, they just make adjustments to ensure that they are at the betting fulcrum. That's how they make their money, because losers have to pay 10 per cent extra at most sports books. For the casinos and bookies to cash in big, as they usually do, they want to take in as many bets as possible and find a near perfect balance.
That 10 per cent surcharge on all losing bets is a staggering sum when one considers the amount annually bet on the event, an estimated US$10 billion worldwide. But with so many of the bets now on the Patriots, Vegas stands to lose out big time if the Pats win by anything more than a field goal.
Expect the oddsmakers to now be joining much of the rest of the country in betting against the Pats, who are easily the most despised team in the league outside of the six New England states.
As a non-gambler [hey, it's illegal in Thailand after all] and a die-hard Pats fan [full disclosure], I think the Vegas angle adds a more interesting – and certainly more economically impactful – wrinkle to the Big Game than some of the other story lines much of the media has been running into the ground ahead of the game.
Xs AND Os
Of course nobody really knows how events will play out on Monday morning, but as always on the gridiron the real battle is in the trenches. Whichever team is able to provide its own quarterback protection and get pressure on the opposing QB almost invariably wins.
Seahawks quarterback Russell Wilson has emerged as a real superstar, but apart from the last five minutes of the NFC Conference game, he looked terrible. After throwing four interceptions, he somehow rallied his side for an improbable win that probably still has Green Bay fans choking on bile.
After botching the opening lines, the aforementioned Vegas oddsmakers will certainly hope Wilson gets off to a better start in the Super Bowl, because there is probably no way the defensive-minded, low-scoring Seahawks are going to beat the Patriots if they turn the ball over that many times.
Wilson's greatest ability is using his excellent mobility to keep plays alive and get the ball to his underrated corps of receivers. Expect the Patriots to try to use the same methods the Green Bay Packers used to keep him in check, possibly using their versatile linebacker Rob Ninkovitch as a "spy" to help in containment, because Wilson can also scamper for big yardage if left unchecked. The Pats have not faced any teams that use collegiate-style "read option" plays all year, but their linebackers have seen it all before from their school days and will no doubt be coached up to expect the wrinkles Wilson uses with this scheme at the NFL level.
One of the many interesting stats to consider is that Wilson continues to enjoy an unblemished (10-0) career record against Super Bowl winning quarterbacks, including one win over Patriots QB Tom Brady, who is 3-4 in his seven Super Bowl appearances. For Brady, a win after two losing appearances in close games against the New York Giants could cement his legacy as one of the greatest ever. Literally and figuratively, it all comes down to balls – deflated or otherwise.
Although the Patriots offensive unit gets more attention than any other in the NFL, with the recent "deflategate" controversy being just the latest example, it has been their defense that has been the real key to the team's success this year. Things to watch out for early in the game are whether or not the Seahawks' offensive line can help their media-hating, superstar running back Marshawn "I don't want to get fined" Lynch establish a running game.
In recent years, few teams have been able to shut down Lynch, who racked up more than 1,000 yards and 10 TDs for the fourth consecutive season in this latest regular season campaign.
On the other side of the ball, the keys are whether or not the Seahawks excellent defense will be able to get sufficient pressure on Brady. If the Patriots can establish a running game early, as they did in the divisional match against the Colts, it could be a long day for the Seahawks. Good news for Pats fans in this regard came with the announcement mid-week that their starting center Bryan Stork has been practicing and is expected to play after missing the AFC championship game with a knee injury.
The Seahawks will also have to find a way to deal with Pat's monster tight end Rob Gronkowski, who will be going into his first Super Bowl healthy after a devastating set of injuries in 2012 and 2013.
This year, he was like a human highlight film, with 12 TDs during the regular season. If he gets double-teamed, it will also help the Pats establish a running game, as he is also an amazing blocker.
THE SHOW
Last, and least: Super Bowl Sunday is almost like a religious holiday in the states, at least in the sense that people who show no real interest all year tune in for the big game, much like nominal Catholics at a Christmas Mass.
To this effect, the halftime show always features some big name talent and this year will be no different, with Katy Perry doing a 12-minute set that will feature Lenny Kravitz as a personal guest. It is perhaps the biggest dog-and-pony show on the planet, but one which real fans of the game – including this correspondent – will happily ignore for the chance to ensure equilibrium is maintained in the second half.
Somchai's pick: Seahawks win by the narrowest of margins: .5 pounds per square inch.
— Somchai Huasaikul
Keep in contact with The Thaiger by following our
Facebook page
.
Never miss out on future posts by
following The Thaiger
.
Phuket officials visit Kamala restaurant after customer charged 6,750 baht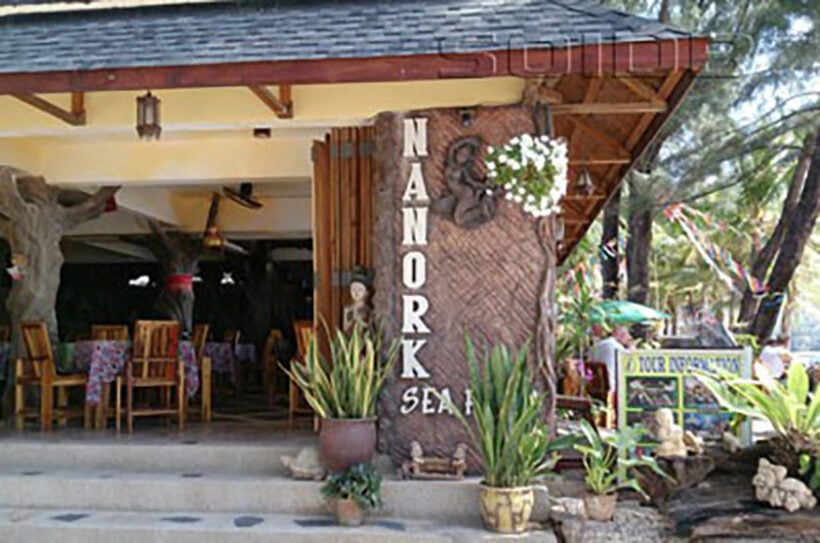 A seafood restaurant in Kamala, a west coast town in Phuket, has received strong criticism on social media after trying to charge a customer 6,750 baht for a takeaway meal. 3,000 baht of the bill was a "cooking fee". Lalita Chaiyasit took to social media to vent her disbelief after receiving the bill. She says she was on holiday with her family in Phuket and wanted to order some food for delivery to their hotel. At the recommendation of their tour guide, she chose the Nanork Restaurant in Kamala, sending the tour guide to pick up the food. A report […]
Phuket's Lard Yai Sunday night market springs back to life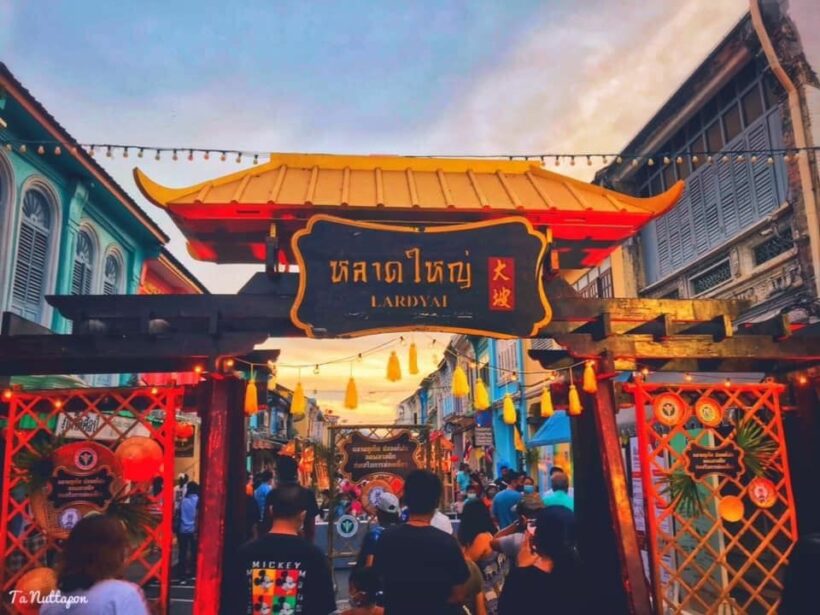 The Lard Yai Sunday night walking street along Thalang Road Old Phuket Town has reopened to the delight of vendors, locals and a few expats. It has been closed for 3 months after lockdowns were applied to community markets. New Provincial Governor Narong Woonchiew says he welcomes people back to the popular market. "The province and the private sector have worked hard to make sure Lardyai walking street is safe and complies with social distancing practices to regain tourists' confidence." Lard Yai, a fairly recent addition to Phuket's vibrant market scene (about 4 years ago), became an instant success in […]
Two years ago – remembering Phuket's Phoenix boat tragedy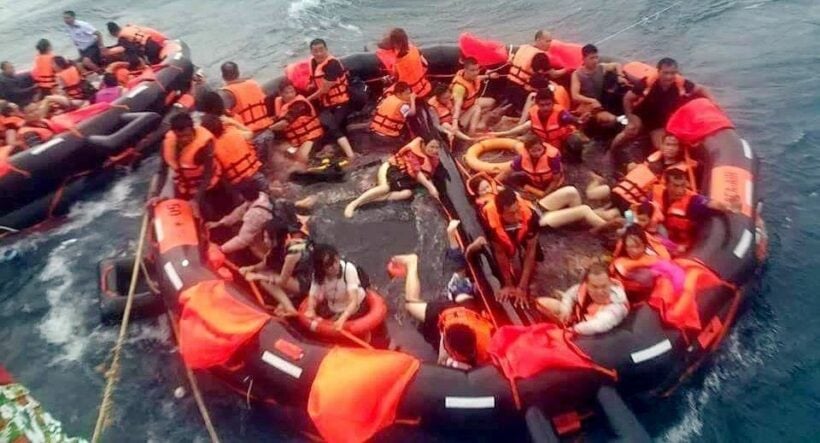 "There were 13 children that died in this disaster. Many were later found dead, floating face down, not far from their deceased parents." On an otherwise ordinary afternoon, two tour boats, Phoenix and Serenata, were heading back to Phuket after a half day tour of snorkelling near Koh Racha. The weather forecast was for seasonal monsoonal SW winds and waves, about the usual for that time of the year. But there was also a weather warning for a storm later in the afternoon of July 5, 2018. For whatever reasons the captains of the two vessels started heading back to […]