Island Fever: Life on the road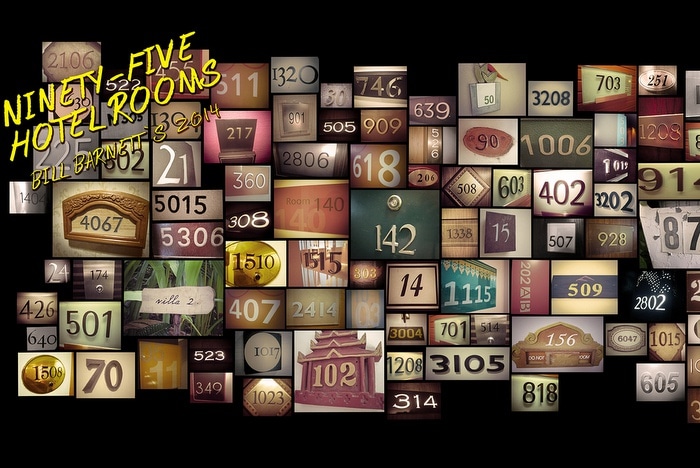 PHUKET: One thing about life that is great, is that there is no handbook for you when you enter this brave new world. Sure, eventually you learn there are rules and limitations, but as a youngster, the universe is your oyster.
Growing up in a far different age than the kids of today, my perspective toward formal education, along with the long arm of papal authority, spurred my rebellion from an early age. All of my school tenure ranged from countless disciplinary actions, truancy, parent-teacher huddles and absolute angst for my parents. Let's just say that I yearned to get outside of the four walls of any educational institution from the get-go.
By the time I hit my late teens, all I could think of was getting away from my suburban home and being on the road. There was no real plan. I blew as the wind did, picking up and moving at a moment's notice from West to East, North to South – be it by hitchhiking across America with two dollars in my pocket or jumping on a freight train headed across the desert in a thunderstorm.
Was it risky business? You bet. Those hitchhiking trips were always a razor's edge, be it sitting in the back seat of a car as a Latino gang shot up speed and planned a robbery, or the strange man in the VW bus who rescued me – long hair and all – off a West Texas highway. He eventually dropped me off in Louisiana, taking five dollars out of his pocket and saying, "Jesus loves you." The simple acts of kindness never fail to touch my soul.
I was watching the movie American Hustle the other night and a great line came up about being young, fearless and having nothing to lose. Perhaps the first three decades of my life were dominated by that thought process. From moving to Hollywood after dropping out of school to work in the music business to random jobs at a dude ranch in Wyoming and dealing blackjack in Reno.
'Far away' just kept moving as a target – I eventually decided that the island life was my destiny. Scraping up enough for a one-way ticket to Hawaii, I landed knowing absolutely no one and took part-time jobs just to eat.
Still later, dreaming of Asia, and moving to the jungles of New Guinea on a whim, I ended up in the throes of a tribal war. I then managed to land in Manila just as People's Power lit up the nation. I marvel back, and think how little concern I had about not even having enough money to fly back from wherever I was going. You see, there was no heading back – everything kept propelling me forward.
Be it as an opening general manager for a hotel chain, where I would stick up my hand for every new country we'd enter: Vietnam, India, Indonesia or China. And later as a corporate hotelier, constantly fighting fires in post global financial crisis Asia, with impending doom always biting at my heels.
Thankfully, more than a decade in Phuket was a respite and I found myself enjoying island time.
Life, of course, has its own silly ways, and the last few years have seen a return to the road. Last year, I took on this mad mission to photograph all the hotel rooms I stayed in. By the end of the year, it tallied 95, which marked close to 180 days of travel.
Yet I recall being young, fearless and only looking forward, as a true gift to get out from the norm and see the world. It's never too late to pick yourself up after a failure or two and take on the future, one step at a time. There are few things in life that don't register on the risk scale, so my mantra seems to be left out there somewhere on the open road, waiting for a ride to some unknown destination.
— Bill Barnett
Keep in contact with The Thaiger by following our
Facebook page
.
Out of 37 countries, Thailand has the worst pension system, says Bloomberg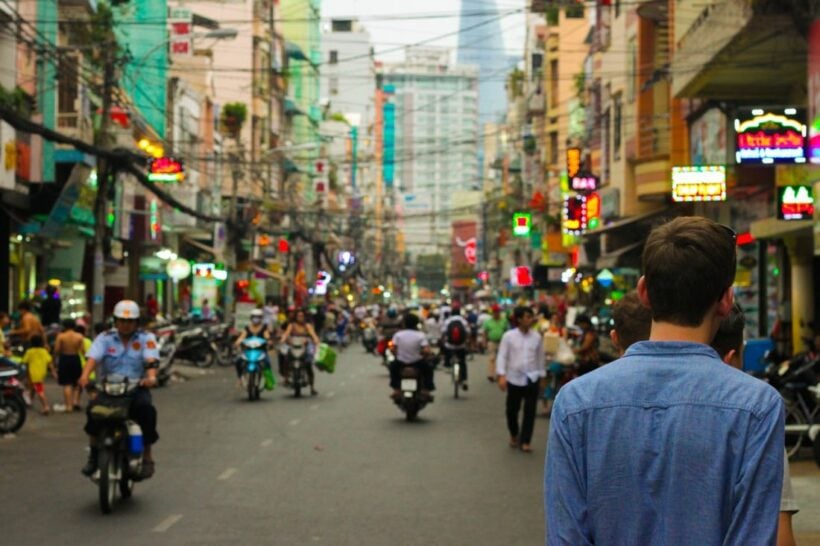 Thai Residents reports that on Sunday, Bloomberg published an article on the world's best pension systems, using information gathered from the 2019 Melbourne Mercer Global Pensions Index.
The survey looked at the pension systems of 37 countries with metrics including employee rights, savings, the number of homeowners, growth of assets, and growth of the economy. The purpose of the analysis was to determine what was needed to improve state pension systems and to gauge the level of confidence citizens had in their state pension system.
The Netherlands and Denmark were found to have the world's best state pensions, with Australia, Finland, Sweden, Norway, Singapore, New Zealand, Canada, and Chile next. Out of all 37 countries, Thailand finished last, with what the report described as an extremely ineffective and ambiguous system.
"Thailand was in the bottom slot and should introduce a minimum level of mandatory retirement savings and increase support for the poorest."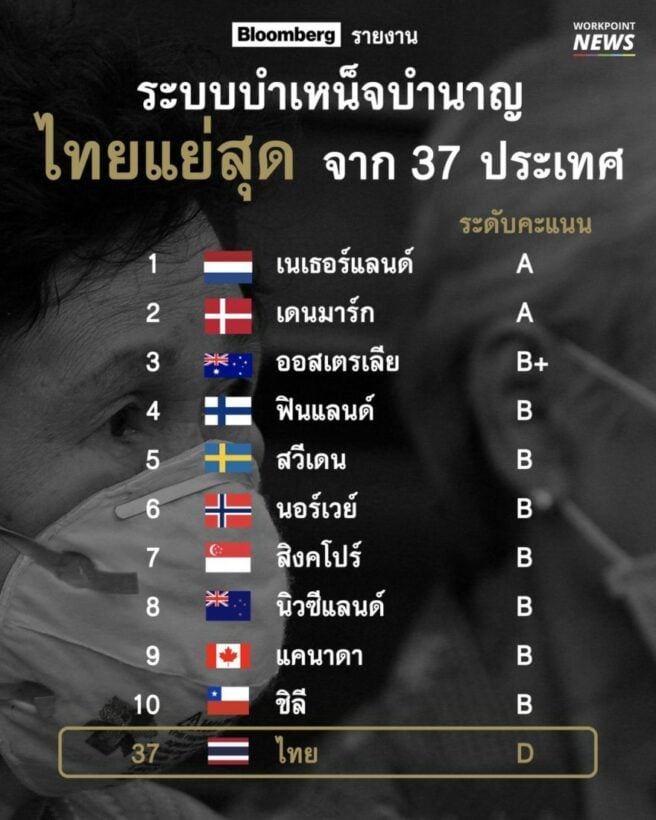 Photo: WorkpointNews
Thai Residents states that only those employed within the government system in Thailand are eligible for a pension based on salary. For most Thai citizens, pension amounts vary from 600 baht to 1,000 baht a month, depending on the recipient's age.
A report carried out by The Securities and Exchange Commission (SEC) advises Thai citizens to have at least 4 million baht saved by the time they retire, but Thai Residents reports that 60% of Thai retirees have less than 1 million baht in savings, with one in three citizens who have reached retirement age are forced to continue working in order to survive.
SOURCE: thairesidents.com
Keep in contact with The Thaiger by following our
Facebook page
.
Tax on salt content being considered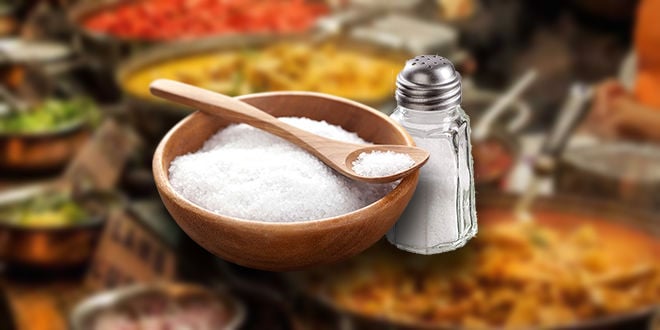 The Excise Department is considering imposing a tax on the salt content of food to encourage food producers to reduce the sodium content of snacks, instant noodles and seasoning cubes.
The director of the Office of Tax Planning said that the department is discussing a limit on the amount of sodium food can contain, in line with the standard set by the World Health Organization (WHO), which is 2,000 milligrams of salt per day.
In reality, Thai people consume an average of 1,000 milligrams per meal, making their daily intake well above WHO guidelines, according to the director.
He said any tax imposed would be at a level which would encourage food producers to reduce the sodium in their processed food without being punitive, adding that the proposal isn't intended to generate more tax revenue, but to help protect the health of consumers. Excessive sodium in the diet can lead to high blood pressure and kidney disease.
Fish sauce, soy sauce and salt would not be taxed.
SOURCE: thaipbsworld.com
Keep in contact with The Thaiger by following our
Facebook page
.
Water shortage warnings in 22 provinces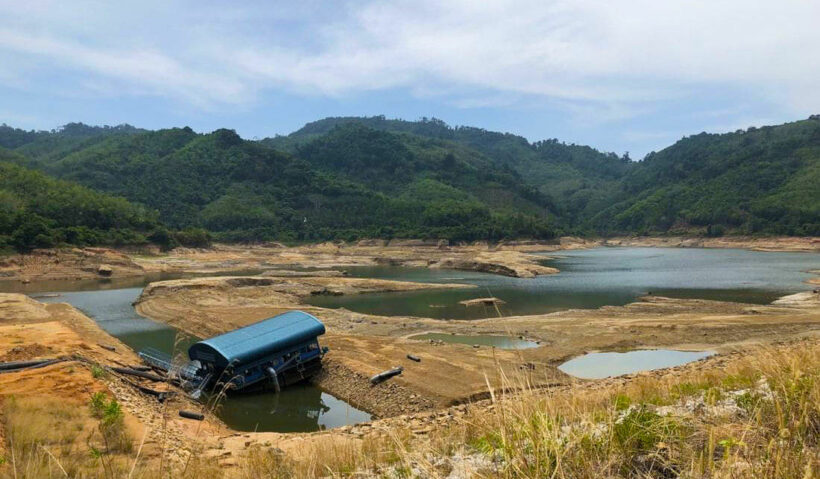 People living in 22 Thai provinces are being warned to prepare for shortages of drinking water during the upcoming dry season, due to start on November 1st.
The warning was issued by the National Water Resources Office, citing low levels in reservoirs, which are the main sources for tap water production waterworks in 22 provinces.
Areas at risk identified by the office are in northern, north-eastern, eastern and southern provinces.
Measures have been adopted by agencies charged with dealing with water shortages. including dredging water channels to allow greater volumes of water to flow into reservoirs, drilling underground wells, enlarging storage ponds and the purchase of water to supply to those in urgent need.
The Royal Irrigation Department has announced that people should use water sparingly.
There are currently about 6 billion cubic metres of usable water in reservoirs in the affected provinces, with 5 billion cubic metres reserved for consumption and ecological preservation, leaving only 1 billion cubic metres for use in agriculture.
This means farmers in the Chao Phraya river basin may not be able to grow a second crop of rice this year.
SOURCE: thaipbsworld.com
Keep in contact with The Thaiger by following our
Facebook page
.