Phuket
Human traffickers removed from Phuket's migrant-labor supply chain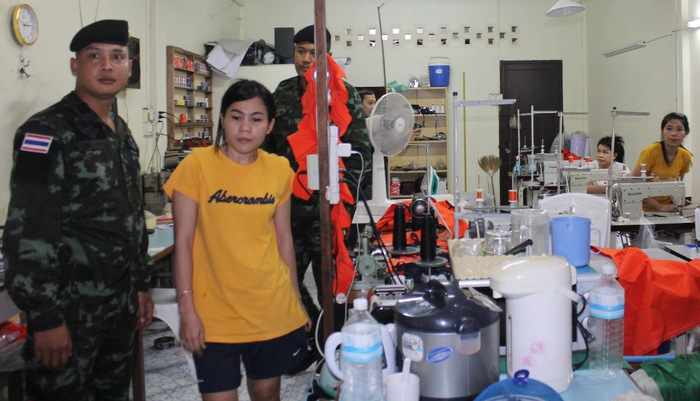 PHUKET: Human-trafficking brokers operating on the island are to be cut out of the migrant-labor supply chain under a new system being put in place at the Phuket Provincial Employment Office (PPEO).
"If any business in Phuket needs more Cambodian laborers, for example, they can apply at the PPEO and we will contact offices in Sa Kaeo, Surin, Trat and Chantha Buri to recruit those workers," explained PPEO Chief Yaowapa Pibulpol.
Cambodians wanting to work in the Kingdom can submit their applications to these employment offices for free, she added.
Additionally, one-stop centers are being set up in provinces throughout the nation to help migrant laborers legally register, which is expected to boost transparency.
The center in Phuket was originally slated to be set up on July 7. However, the date has been pushed back indefinitely due to a lack of resources needed for taking electronic fingerprints and printing identification cards.
Despite the delay, the PPEO is attempting to account for all migrant laborers from Myanmar, Laos and Cambodia, both legal and illegal.
"Employers must file official documents identifying all migrant workers and their jobs by July 15. However, after this, they can update their list via email to us," Ms Yaowapa said.
PPEO records show 116,000 Myanmar nationals, 721 Laotians and 890 Cambodians registered to work in the province.
"It's hard to know the number of illegal workers in Phuket before the employers send in their lists," Ms Yaowapa said. "I am concerned about under-reporting. However, after we inspect businesses, we will have records to compare our results with."
At the one-stop centers, employers will be able to bring their illegal staffers in for registration. A registration card will cost 80 baht, a 3-month work permit will cost 300 baht, a health check-up will cost 500 baht and health insurance will be 500 baht.
Dependents can also be registered for 80 baht, have a check-up for 500 baht and health insurance for 500 baht.
Migrant workers from the three targeted nationalities will be limited to housekeeping and manual labor, Ms Yaowapa noted.
"With all migrant laborers legalized and registered, it will be possible to ensure they are being paid at least minimum wage in accordance with Thai law and receiving basic healthcare," Ms Yaowapa said.
"We are also looking into creating specific zones for them to live in."
More efficient control of migrant workers could improve Thailand's image, which was tainted when the United States State Department downgraded the country to the lowest tier on its 'Trafficking in Persons' report, wrote The Nation.
Many countries have threatened to take action against Thailand for its poor record in combating human trafficking and failing to protect people from trafficking gangs.
— Saran Mitrarat