Phuket
Half a million baht worth of goods confiscated in Phuket raid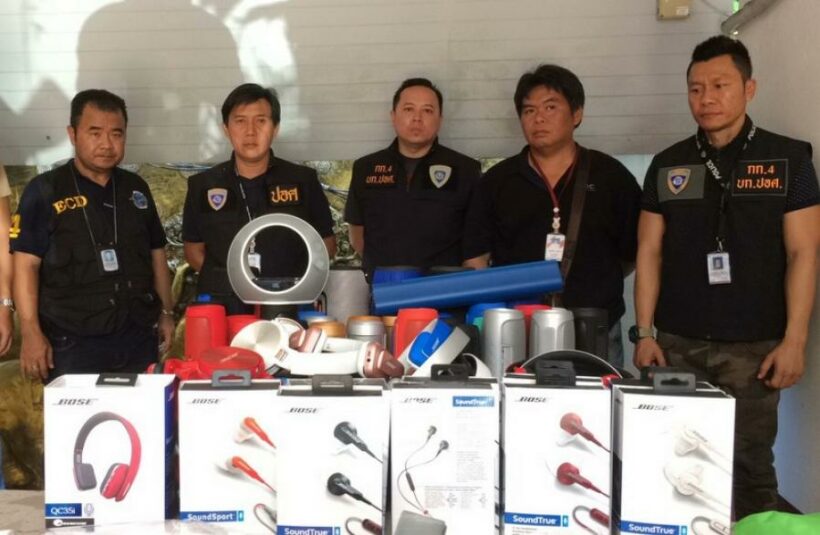 PHUKET: A Patong raid led to half a million baht's worth of pirated goods being seized from 19 shops this morning.
"After learning from our source that there were many shops selling pirated goods in Patong, we took teams of officers to the area for inspection. The shop owners managed to escape the scene as soon as we arrived," said Maj Adichat Amornpradit of the Economic Crime Suppression Division 4 (CSD).
The confiscated goods included bags, speakers, headphones, mobile cases, ocean packs and other miscellaneous items.
"Part of our duty is to keep an eye on such activities, especially as we have received many complaints from big brands and companies, both in Thailand and abroad. Patong is well-known for selling forged goods, so we have to keep taking action," said Maj Adichat.
Last month, ten vendors were arrested and about 20 million baht worth of counterfeit merchandise was confiscated following complaints by the Department of Intellectual Property in Bangkok (story here).
— Winai Sarot