Phuket
Government responsible for Phuket beach vendor compensation, says poll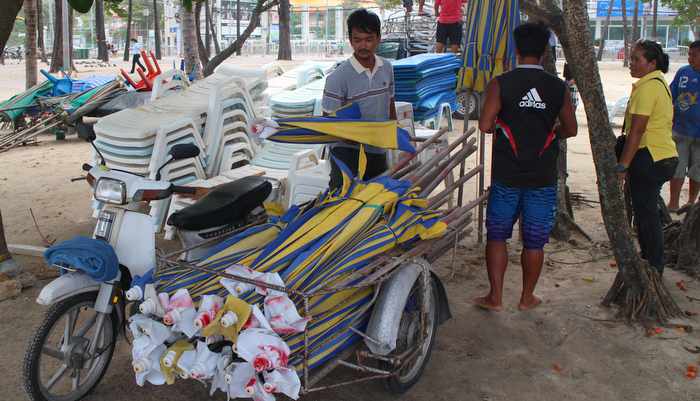 PHUKET: More than 90% of locals believe that the government is responsible for helping those adversely affected by the island's beach reboot, according to results released by the Phuket Provincial Statistics Office on Friday.
The results are based on a questionnaire cataloging 480 locals' opinions about the National Council for Peace and Order's (NCPO) move to return Phuket's beaches back to the general public, explained Laongdao Komson of the Phuket Statistic Office.
Of those 480 participants, 91.9% felt strongly that officials should help people who are affected by the beach cleanups by providing them with new places to set up their businesses and pay compensation for jobs lost. Only 8.1% disagreed, saying that those who have been working on the beaches have made enough money already.
However, when asked about overall feelings about the beach cleanup, 67.5% of participants said that they thought that it was "very good" for the island.
Participants were also asked to name one of three issues as a top priority for the NCPO to tackle: traffic problems landed 76.3% of votes, drug issues fell short at 17.7% and lowering living costs on the island garnered only six per cent of votes.
— Saran Mitrarat