Four questioned in Horton murder probe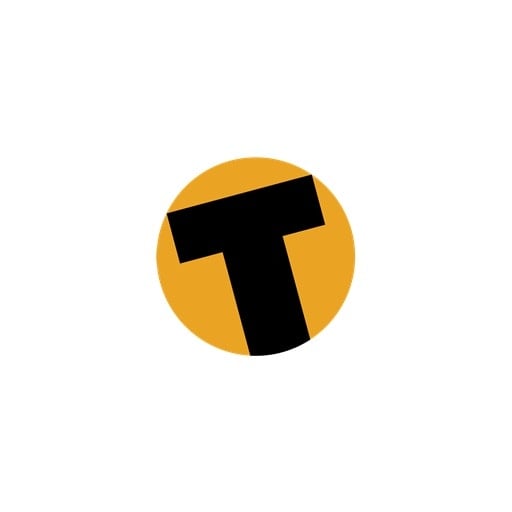 KOH SAMUI (The Nation/Phuket Gazette): Police detained four men last night for questioning as part of their investigation into the murder of Welsh university student Katherine Horton on this popular resort island.

They also took DNA samples from the four, all employees of a resort close to the bungalow where Ms Horton, 21, was staying. Witnesses saw the men dining at a food stall nearby on the night of the murder, police said. No charges had been filed against the four as of last night.

A motorcycle owned by one of the men, whose identities were not immediately released by police, was seen parked outside Katherine's bungalow at the New Hut resort on the evening of January 1. But the owner said he had earlier rented it to a foreign tourist, investigators said. The man produced a document to support his claim, they added.

Police yesterday questioned the four for several hours after taking them into custody at the Sea View Paradise resort on Lamai Beach. The resort is next to the one where Ms Horton, a third-year psychology student from Cardiff, was spending her New Year's holiday with friends at the time she was killed.

Investigators took samples from the men for DNA analysis after questioning them yesterday and taking them to Samui Hospital for medical checks last night. They were later brought back to Samui police station for further questioning.

A source at the hospital said DNA sampling was carried out yesterday on seven foreigners and eight Thais, including the four men under detention, as part of the police investigation.

Ms Horton's body was found on Monday in the sea off Thong Krok Beach, a few kilometers from the resort where she had been staying. Police said she had been hit several times on the head and body with a blunt instrument, before being thrown into the sea to drown.

A primary police investigation showed that Ms Horton was likely attacked while walking on the beach near her bungalow on the evening of January 1.

Ms Horton was talking to her mother, Elizabeth, on her mobile phone when the attack took place, and her mother reportedly heard her scream before the call was cut off.

Police at first said that an initial examination had shown no signs that Ms Horton was raped before she was murdered, but Pol Maj Gen Santhan Chayanont, Deputy Commissioner of Police Region 8, told the Gazette today, "After looking at much of the evidence we have concluded that Ms Horton was raped and murdered. A forensic examination discovered semen in her body.

"DNA samples are being taken from all suspects, and officers from the Police Forensic Science Office in Bangkok are checking these against evidence already found. We expect complete results of this analysis soon. It will be our main route of investigation."

The results of the tests are expected today or tomorrow, he said.

Investigators also plan to check photographs from an automatic security camera installed near the spot where Ms Horton was believed to have been attacked, a police source said yesterday.

"At a resort nearby, there is a set of sensor-equipped cameras and lights that automatically snap pictures when something moves past at night. We hope to find some leads from the photo records," the source said.

Police yesterday set up a field command centre on Koh Samui for the murder investigation. More than 100 police personnel from local and Bangkok-based units fanned out across the island in search of leads in the case.

Central Investigation Bureau deputy commissioner Pol Maj Gen Asavin Kwanmuang and Tourist Police commander Maj Gen Panya Mamen held a meeting with investigators to inquire about their progress.

"We have found some leads but cannot publicly discuss the details now. Some witnesses have been questioned and evidence gathered that leads to certain suspects," Maj Gen Panya said.

"I am a father with daughters too, and so are many other officers who are racing against time to solve the case here with the heart of a father," said Surat Thani Provincial Police Chief, Pol Maj Gen Voravate Vinitnatyanon.
Keep in contact with The Thaiger by following our
Facebook page
.
Never miss out on future posts by
following The Thaiger
.
Phuket airport ready for tourists after finishing Covid screening labs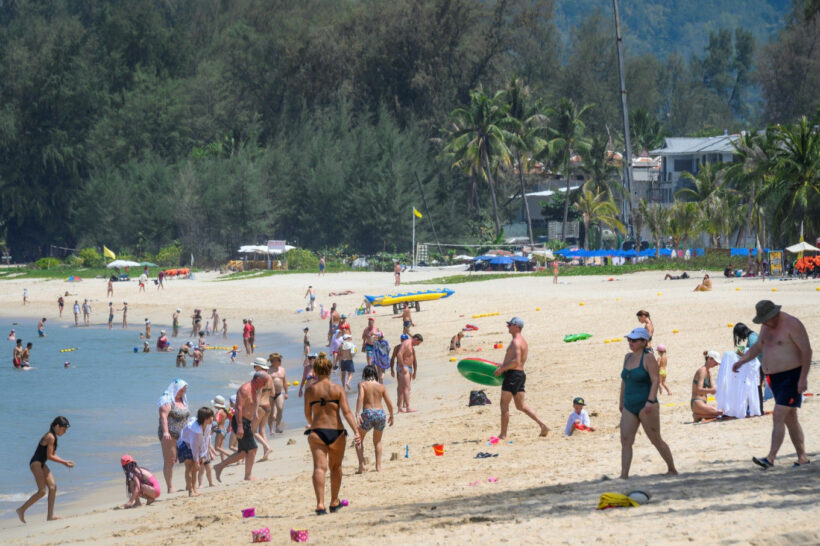 Phuket Airport is officially ready for tourists as authorities say they have finished installing Covid screening labs in an effort to welcome international travellers. The 5T Model for Covid-19 is being used at the airport with the goal of screening large groups of people in a quick and efficient manner. The Phuket health chief says the 5T's stand for Target, Testing, Treating, Trusting and Tracing.
Phuket has one large airport at the north end of the island but is separated into two separate terminals – a domestic terminal (the original airport terminal), and a new international terminal opened in 2016.
The target category refers to the target groups of tourists while the tracing stands for software that will be used to monitor their movements. The testing category refers to Covid tests that will be implemented to travellers upon arrival along with the treatment and trust categories signifying the readiness of resources for medical treatment and confident communications between all parties respectively.
The Covid-19 lab container module has been set up at Phuket airport's Terminal X (the terminal opened for charter flights opened in 2014) and will be tested tomorrow with its operation to start on September 30. As large groups of tourists could arrive (later in the year, the lab is reportedly capable of testing 96 people at a time with test results becoming available in 6 hours. What the airport would do withe tested passengers whilst waiting for 6 hours, has not been detailed at this stage.
Such a readiness plan to welcome foreign tourists originally singled out Phuket due to its popularity with travellers, and as a so-called guinea pig model to test in a controlled environment (Phuket is an island joined to the Thai mainland by a single 300 metre road bridge). Once dubbed the "Phuket Model", authorities have proposed to rename the plan to "Special Tourist Visa" due to the confusion and opposition it reportedly caused. The scheme is reportedly now being proposed for all areas of Thailand but only allowing foreigners from specific countries.
SOURCE: Pattaya Mail
Keep in contact with The Thaiger by following our
Facebook page
.
Never miss out on future posts by
following The Thaiger
.
Phuket's Sri Panwa Resort's land title deed to be investigated for legality by DSI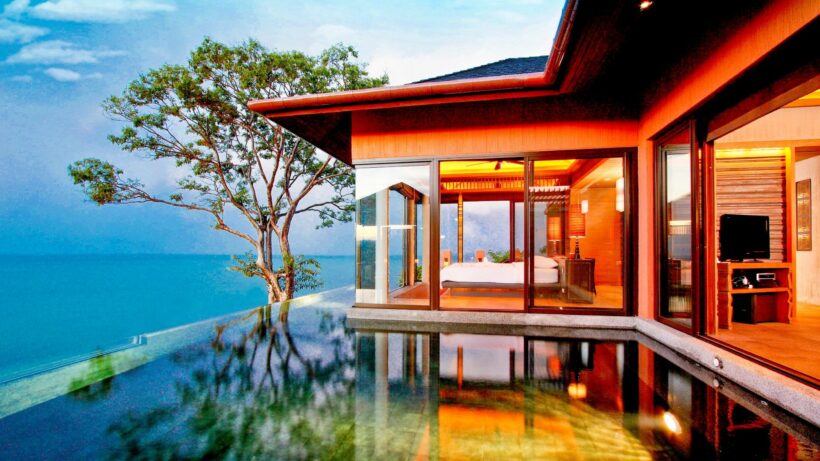 Back in the news again. Phuket's Sri Panwa Resort's land title deed is now to be investigated by the Department of Special Investigation after a petition was filed to determine whether the deed was procured legally. Veera Somkwamkid, the secretary-general of the People's Network Against Corruption, filed the petition along with 167 pages of documents pertaining to his accusations that Thawatchai Anukun, a land fraud suspect, had unlawfully issued land title deeds to plots of land in Phuket before he mysteriously died in a detention room while in DSI custody in 2016.
He was allegedly being investigated for falsifying land deeds between the years of 1998 and 2001. Veera claims before the title deed was issued on the plot, the land was part of a forest known by locals as Pa Kae.
"Back then, 10 families that had occupied the plots for about 40 years had title deed requests rejected. The reason given was the land was part of a forest reserve used by the navy."
However, Watchara Buathong, Phuket's current land official, says the Sri Panwa resort had legally acquired its 56-rai, none of which was ever state land. Local resident Khwanjai Khumban, backed this claim, saying her father and cousins had sold most of the land to the resort, and she could produce documents to account for at least 12 rai of the disputed area.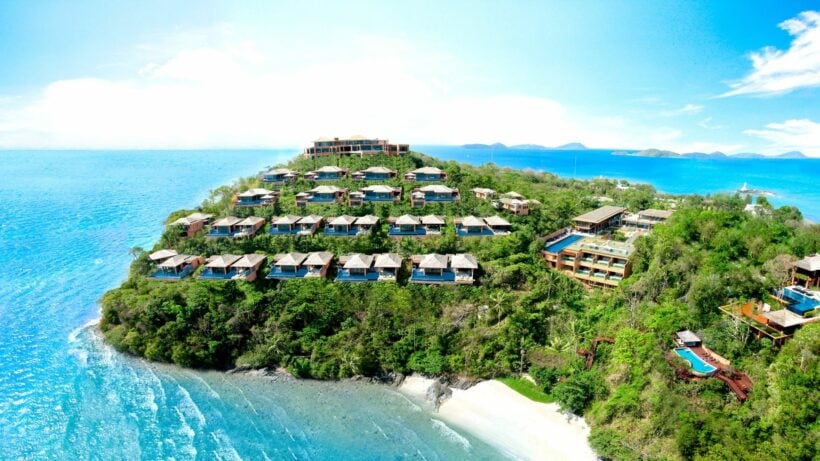 Meanwhile, the Social Security Office, is also
under fire
as it is being asked to explain why it invested in the hotel's trust fund. The department, which is under Thailand's Ministry of Labour, in which its minister says he doesn't know if the property has been legally built and points to the responsibility to the DSI to investigate. This was echoed by at least one opposition MP and anti-corruption activists.
The hotel, situated on Cape Panwa, in Phuket's Muang district, has been under recent scrutiny due to its owner, Vorasit Issara, accusing Panusaya "Rung" Sithijirawattanakul, a co-leader of the anti-government United Front of Thammasat and Demonstration group, of offending the monarchy at last weekend's protest at Sanam Luang.
Vorasit posted on Instagram that Panusaya Sithijirawattanakul should be jailed, further falsely claiming that she is not Thai when, in fact, Panusaya was found to have been born in Nonthaburi and is a Thai citizen.
"This bullshit has got to stop. She is not Thai. Who is she working for? This one needs to be in prison".
Such a statement has received wide backlash from netizens with some taking to Trip Advisor and other websites to post bad reviews of the resort, prompting it to suspend advertising on such sites.
Keep in contact with The Thaiger by following our
Facebook page
.
Never miss out on future posts by
following The Thaiger
.
Female prisoner on the run after escaping from Phuket Hospital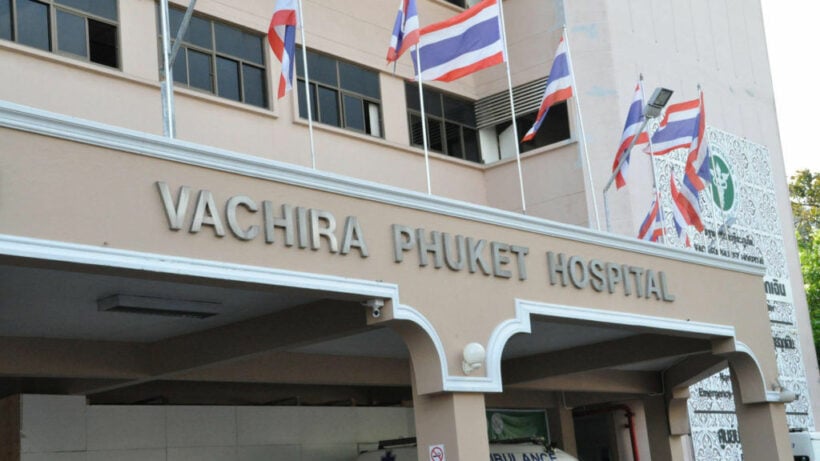 A female prisoner is on the run after escaping from Vachira Hospital in Phuket during a doctor's appointment. 58 year old Siri Phodam allegedly escaped after asking her prison escort officer to use the toilet. But she took a long time to come back, and was found to have escaped. CCTV cameras caught her dressed in a blue hospital patient shirt and a sarong leaving the hospital quickly. A Phuket prison officer says the woman is 158 centimetres tall and has dark skin.
"Some of our own officers are searching for her, and we have also sent the prisoner's description to all Phuket police stations. However, at this stage we have not found any clues."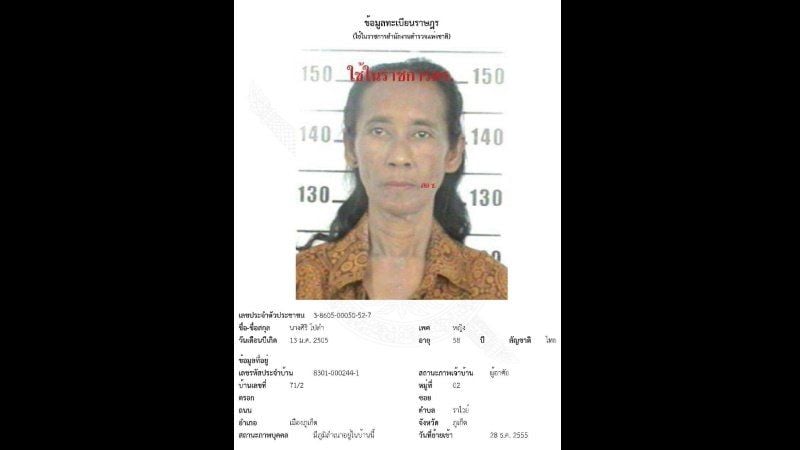 "If anyone finds a person matching the prisoner's appearance, please inform us by calling 076 212 104."
Siri was imprisoned after being charged with posessing illegal drugs and lived in Moo 2, Rawai.
SOURCE: The Phuket News
Keep in contact with The Thaiger by following our
Facebook page
.
Never miss out on future posts by
following The Thaiger
.