Phuket
Fortune magazine hails Phuket as "Paradise found'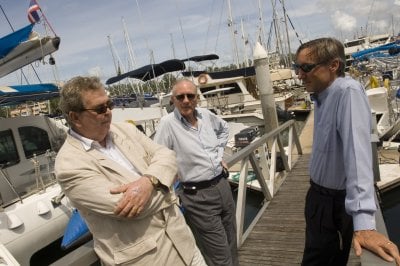 PHUKET: The island has been named by one of the world's top business magazines, Fortune, among the top five "idyllic places … where you can still live like a king on what you've saved".

For a feature in Issue 1, Volume 25, titled "Paradise found: where to retire abroad", the magazine chose Phuket – along with San Carlos de Bariloche in Argentina, Dubrovnik in Croatia, Boquete in Panama and Merida in Mexico – as idyllic yet affordable places to live.

The article uses Gazette founder John Magee as its example in Phuket, describing how he used to visit the "indescribably beautiful" island while working in Hong Kong, before leaving the world of banking in 1992 and moving to Kamala.

It correctly notes that "Phuket suffered less damage than other parts of Thailand from the tsunami six months ago," and cites the island's golf courses and hospitals as plus points for retirees.

The article also offers examples of substantial homes currently on the market, with Phuket coming out second least expensive of the five.