Phuket
Foreigners, local arrested in Krabi credit card scam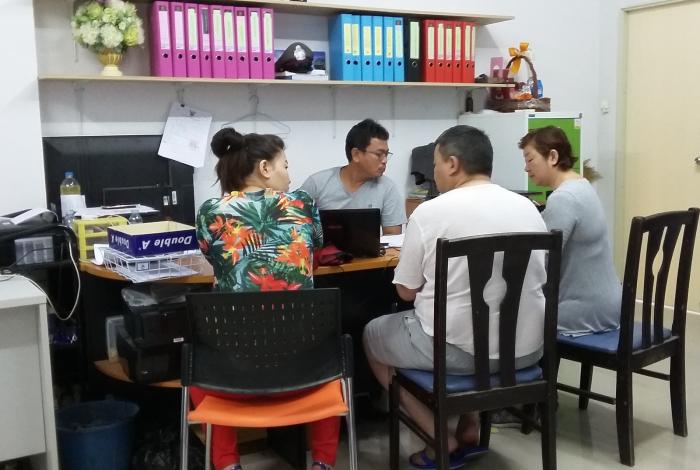 KRABI: Police in Krabi arrested five suspects and are looking for two more involved in alleged credit card fraud to purchase a hotel this weekend.
"Last Wednesday, staff of a Bangkok Bank branch in Ao Nang notified us that three men and two women were attempting to purchase the 700 million baht Krabi Heritage Hotel on a 300mn baht contract using credit cards," said Col Cherdpong Chewpreecha of Krabi Provincial Police on Friday.
The alleged fraudsters were named by police as Thanakorn Chivitrungruang, 44, from Chiang Mai, John In Lee, 46, and Kio Sak So, 49, both from South Korea and Hangsakan Amamtai, 36, and Jagal Numich, 35, both from Mongolia. The two on the run are also Mongolians.
The staff also said that on April 11, 10pm to 1am, the suspects attempted to withdraw the deposit of 60mn baht by making 65 transactions at an ATM.
"The suspects presented the bank staff ATM slips, but since the code on all slips was unusually identical and there was not enough money in the account, they were refused service," said the colonel.
Police also informed the Phuket Gazette that the same group was planning to purchase a 550mn baht Pavilion Queens Bay Hotel by making a deposit of 118mn baht.
"As per our investigation, the suspects had drawn up a contract to use during Songkran holidays since there were fewer staff members. They also used their credit cards at 10pm to avoid a bank system check," said Col Cherdpong.
Ms Thanakorn and Ms Numich both denied the allegations, while the three men accepted. Police confirmed that they will be charged after further investigations and interrogations are complete.
"Ms Thanakorn was charged for nine fraud cases in the past and had used similar contracts to buy hotels in Krabi and other provinces valued amounting to 5,000mn baht," stated Col Cherdpong.
— Kritsada Mueanhawong