Family file assault charges against Phuket policeman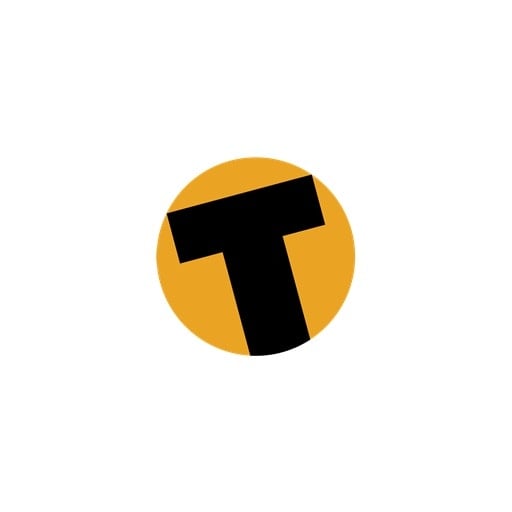 PHUKET: The parents of a teenage boy are considering legal action against a Phuket policeman they allege assaulted their son outside a municipal school in Phuket Town.
Anchada Tabkrai visited the Phuket Reporters' Club office at Phuket Provincial Hall at about 2.30pm on Thursday to announce that her son, 15-year-old Atthaporn Tubklai, was hit on the head repeatedly by the off-duty officer.
Mrs Anchada, 42, said Attaporn was sitting in front of Tessaban Samkong School with his twin brother Atthapol and friends after classes finished on July 1.
Atthaporn was eating grilled meatballs on a stick when a young boy running by accidentally hit him, causing the sharp end of the meatball skewer to pierce his inner cheek, he said.
He lashed out, hitting the boy on the arm in return.
The child, a nine-year-old, went running to tell his father who was in a nearby car.
The father pulled up, rolled down the window and screamed obscenities at him, Atthaporn said.
After that the man parked the car, got out and approached him.
The large man squeezed his neck and hit him in the head five times with the other hand before leaving, the youth said.
The assault caused injuries requiring hospital treatment, the mother said.
Atthaporn's parents informed the school administration, but when questioned about the incident the younger boy said that the man who hit Atthaporn was not his father but an uncle who was no longer in Phuket.
Subsequent investigation by the family revealed that the man was in fact his father, a low-ranking officer with the Tung Tong Police.
His name, rank and home address are all known to the family, she said.
"It was a children's argument. The guy should not have done that. He hit my son in the head, which is very dangerous," she said.
"My son is now wary and I have asked him not to leave the school grounds until we arrive to pick him up. He only leaves the school grounds after we arrive and call him by telephone," said Mrs Tabkrai.
She is consulting with a lawyer about what action to take next, she added.
The family have already filed a complaint with Phuket City Police.
Phuket City Police duty officer Pol Lt Ekkapot Fangnian said that the case is now being processed and that the officer will be called in for questioning.
Mrs Anchada today confirmed that the family is scheduled to meet with a Phuket City Police duty officer tomorrow at 10am.
Tung Tong Superintendent Col Kraitong Chantongbai said he was aware of the case and had already questioned the officer, who told him he was only protecting his son against an unprovoked attack from an older boy.
The incident was not as bad as the family have described it, the officer told him.
The officer admitted to grabbing the child by the nape of the neck, but not hitting him, Col Kraitong said.
— Atchaa Khamlo
Keep in contact with The Thaiger by following our
Facebook page
.
Phuket social enterprise shop takes the first steps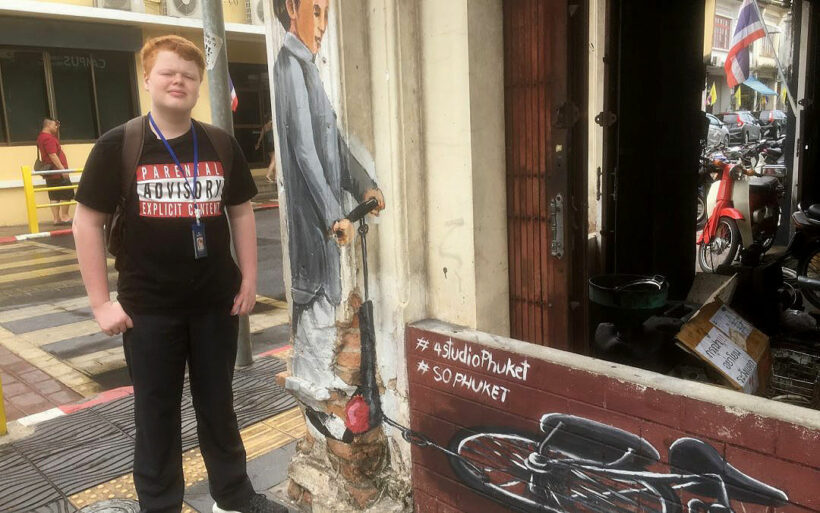 PHOTOS: stepswiththeera.com
A Bangkok-based social enterprise has made its debut in Phuket as it opened a new zero-waste shop, cafe and vocational training centre in Cherng Talay.
The shop is run by Steps With Theera and provides a range of plastic substitutes including bamboo straw sets, bamboo toothbrushes and SuperBee wax wraps, alongside a refill station with beauty products from HUG and cleaning products from Conscious Living and Pungungreen.
Steps with Theera runs vocational training centres for young people and adults with learning differences. Alongside the training centres, it runs businesses for trainees to get hands-on work experience.
"We're very excited to announce that Steps with Theera is expanding! We've now made our way down to Phuket. I'm Stacey, and I have been lucky enough to join the team and head up the Phuket branch. I am very excited to be a part of this great new adventure."
Max Simpson, one of the Steps founders, the shop will give trainees the chance to learn some key skills, stock taking and running workshops.
"Our mission is about providing opportunities for people with learning differences to demonstrate their capabilities, and how they can add value to all types of workplace. Zero-waste seemed the natural choice for us, since we take our environmental responsibilities very seriously and have pledged to go plastic-free in all our cafes by the end of October 2019."
The shop opened to the public back on September 9. The vocational centre is already running and taking on trainees, with the cafe due to open later this year.
"Our zero waste shop will be open from early September so please do come by. We are collecting secondhand furniture and workman's tools that need a second chance at life so that we can complete the set-up of the zero waste shop – donations are welcome!"
SOURCE: stepswiththeera.com | The Nation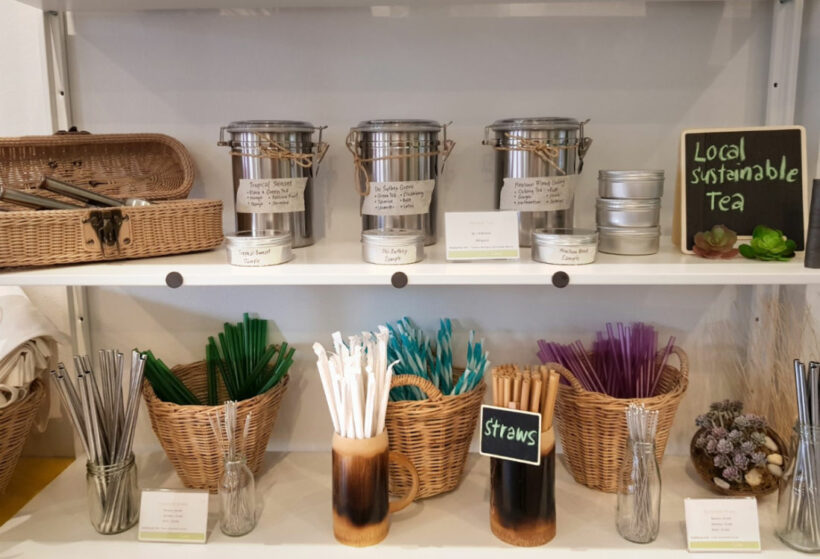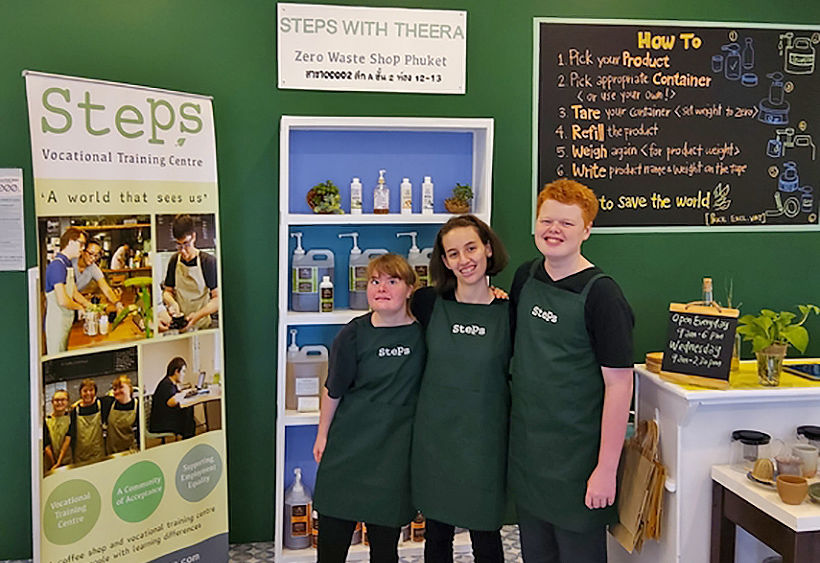 Keep in contact with The Thaiger by following our
Facebook page
.
6 year old Burmese boy dies from bike-pickup truck crash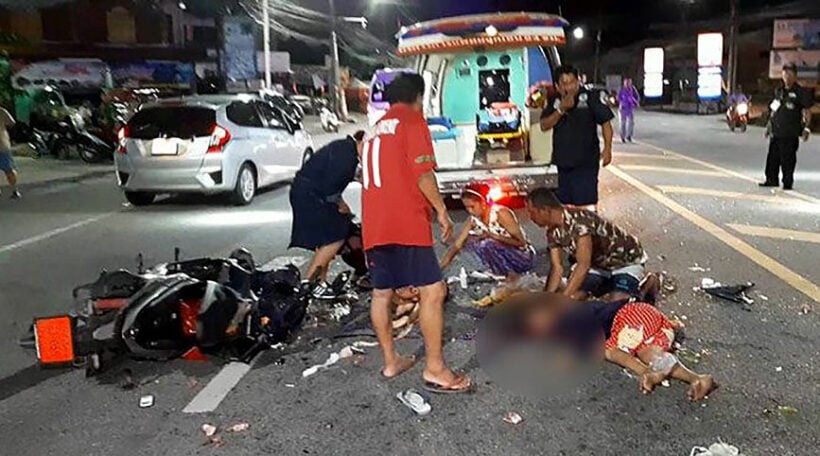 SOURCE: khaosod.co.th
A 6 year old Burmese boy has died following a motorcycle accident when his parents crashed the vehicle onto a pick-up truck earlier this week. He died in the intensive care ward at Vachira Hospital yesterday morning (Thursday)
The accident occurred on September 15 near Soi Pramote, Chaofa West Road, Chalong. The boy's father, 39 year old Thein Zaw, ended up with a head injury and his left leg was damaged. His mother, 39 year old Poehnin Phyu, suffered severe neck and head injuries and so did the boy. He was rushed to hospital in a coma but his mother was announced dead at the scene.
The father and son were rushed to Vachira Hospital in Samkong where the boy and his father received intensive treatment but the 6 year old succumbed to his injuries.
Witnesses told the police that they saw a Toyota Hilux Vigo pickup truck with Phang Nga number plates, driven by 39 year old Adit Pusuwan, heading from Phuket town towards Chalong circle. They told police they heard the loud noise of the pickup truck increasing speed before stopping at a 7-11 in front of Soi Pramote.
The driver was seen sitting in the car revving the engine with a loud noise. He headed into 7-11 before getting back in and then drove the car to the next U-turn and turned quickly. The motorcycle of the Burmese family was driving in the opposite lane and slammed into the side of the pickup truck.
After the accident, Adit waited for the police to arrive before being taken to police station for further questioning.
SOURCE: khaosod.co.th
Keep in contact with The Thaiger by following our
Facebook page
.
Could you be a digital nomad in Thailand?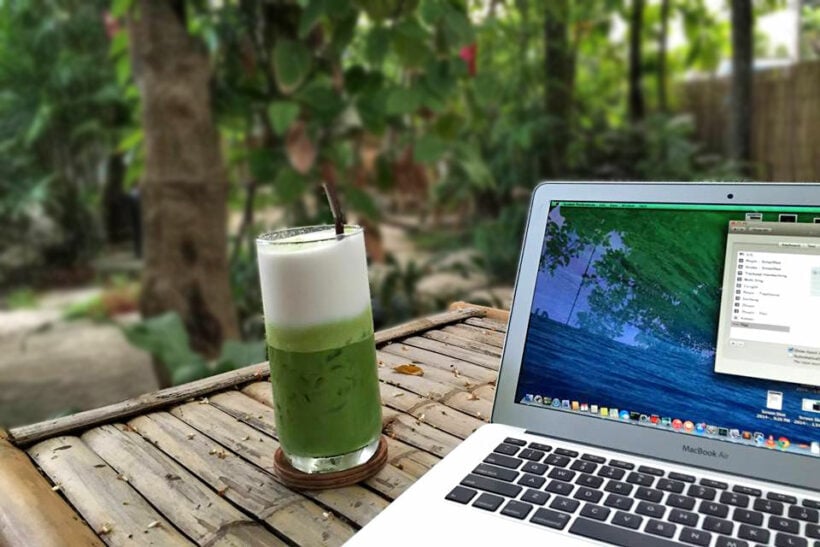 Are you a digital nomad? Working online wherever you can find a seat and wi-fi?
According to digital nomad websites, some of the most popular locations to work online around the world include Chiang Mai & Bangkok (Thailand), Budapest (Hungary), Belgrade (Serbia), Bali (Indonesia), Lisbon (Portugal) and Buenos Aires (Argentina). What do all these cities have in common? The main things is the low cost of living, a favourable climate, great scenery, cultural richness, communities of people who do the same job, and a quality quality of life for the travelling 'nomad'.
Thai PBS spoke to 41 year old Ozzi Jarvien, the pioneer of the digital nomads in Chiang Mai. He has spent more than a decade in the north of Thailand and recalls that in 2006, just before the harsh Finnish winter arrived, he wanted to work somewhere warmer, so he moved back to Bangkok. A few years earlier he had studied in an exchange program in International Business at Bangkok University. Then, returned to his home town in Finland. But in 2007, he relocated to the capital of the northern region of Thailand and established his own company, 'Iglu', a remote working community with three branches nationwide. Basically, he is the real deal in the digital nomads' world.
"The hardest part is to buy that one-way ticket. Just get the ticket and then everything else somehow sorts itself out, because it's much easier than most people think."
"Once they land here, it's easy to find an apartment, you'll never lack a place to stay. It's easy to find food and to find people to work with. I think people imagine that it's harder than it is. One big thing is that the internet is actually good and is everywhere. Even the mobile internet like 4G, it's better here than in lots of EU countries."
Having spent almost five years in Chiang Mai, the city that he loves, 37 year old Jengis Gonzalez is thinking about turning himself from a digital nomad into an expat. He used to work for giant e-commerce firm Amazon.com, which gave him the idea that there is an incredibly large online market in the US. Now he is working for a logistics company based in Chiang Mai, sending products from Thailand to the United States for e-commerce sale, primarily on Amazon.com.
He has some very practical advice for digital nomad wannabes.
"My advice would be, basically, 'have a plan'. I've met so many people who come here, thinking they're going to do something, then realising it's not working out and they don't have a plan B. So, they encounter a lot of issues, like what do I do now? I need to find a job or I need to go back home, or I should figure out a way to keep going'. So, I would say that it's a very risky thing to do".
"Don't hesitate to contact people through Facebook about Digital Nomad groups in Chiang Mai, which are very active. You can find many people doing the same job as you, so your questions will be answered."
29 year old Lilly has been a casting agent for movies for more than 10 years but finds 99% of her work is online these days so prefers to move around and travel, whilst working.
"I live the flexibility and the chance to travel and meet awesome people whilst earning the income to make it all possible. I hit all sort of hurdles along the way but love the adventure. Keep you mind open, make sure you DO work whilst you're travelling and the lifestyle can be great. I tend to move around south east Asia but always end up coming back to the magical island of Phuket."
The biggest problem of being a digital nomad is finding a visa to suit your needs. If you're a real nomad, and spending time in multiple countries and following the weather, the seasons or the festivals, then you can probably get by with tourist visas (although, officially, you're unable to work on a tourist visa). Being a digital nomad in Thailand you should read up about the visa options and see what is practical and will suit your lifestyle.
Read about the Smart Visa and digital nomad life HERE.
And The Thaiger even included them in our list of Top 10 types of expats in Thailand HERE.
ORIGINAL ARTICLE: Thai PBS World
Keep in contact with The Thaiger by following our
Facebook page
.