Chasing down breeze on Day 2 of Phuket Raceweek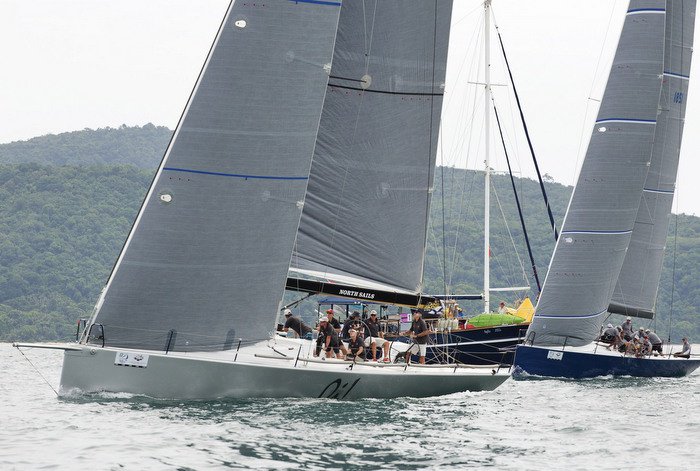 PHUKET: As the start boat for the 2015 Cape Panwa Hotel Phuket Raceweek left the anchorage yesterday morning there were a lot of anxious faces on board. After a tricky and tiring first day, where the Wind Gods delivered seven knots at best and for most of the day a little less, the forecasts for Day 2 were no better. In fact, they were worse.
But forecasts are forecasts, they're educated guesswork. They're not set in stone and they're not always right. At least that's what the 36-strong fleet were hoping as they made their way to the start area for a planned 10am warning signal.
And right on cue, at 10am, Principal Race Officer (PRO) Simon James raised the AP.
Springing into action, James dispatched his boats and support crew around the course area while the start boat itself motored off hunting for wind. Regular fleet updates were issued, but the much-sought-after wind didn't arrive, and after more than three hours, James sent the Cruising and Charter/ Bareboat classes home.
Almost as a last hope, the start boat motored back to Cape Panwa and took position off the safe water mark, where the wind was putting in a showing. With just four to five knots on offer, most sailors chose not to race when given the option over the radio by the PRO, and class-by-class they were sent back to the anchorage. All except IRC Racing I, who were game for the challenge and keen to put more races on the scoreboard.
After more than four hours waiting, drifting and waiting some more, IRC Racing I were off on a two-lap one-mile windward/leeward course. The only race of the day and just their second of the series so far.
Close together at the start, Oi! managed to work out a lead and rounded the windward mark first and lead back down the course. A problem with their mainsail saw crew scale the mast to fix, all the while Kodo was eating up the gap. However, it wasn't enough in the light breeze and Oi! recovered to cross the line first and convert to a win on corrected time.
Two races completed for IRC Racing I at the half-way mark and just one for the rest of the fleet, is a scorecard unheard of at Phuket Raceweek. Known for its consistently good sailing conditions, 2015 is proving to be a test of mettle and patience for sailors and the race management team alike. Fingers are being crossed by all for some better conditions today.
— Duncan Worthington
Keep in contact with The Thaiger by following our
Facebook page
.
Never miss out on future posts by
following The Thaiger
.
Female prisoner on the run after escaping from Phuket Hospital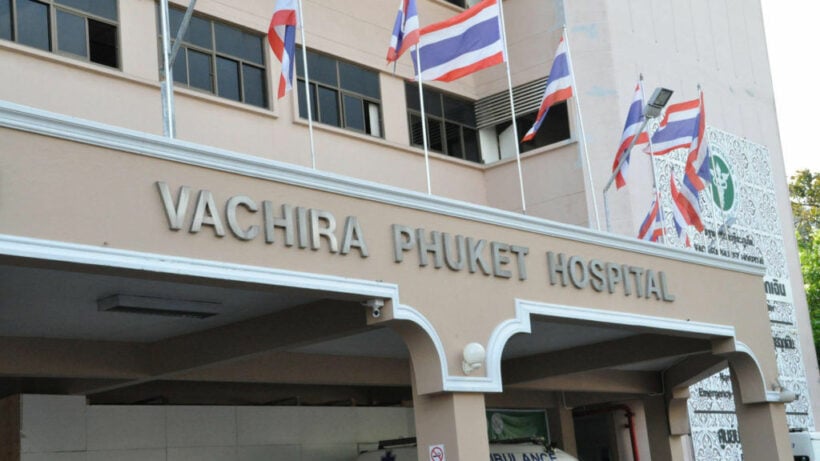 A female prisoner is on the run after escaping from Vachira Hospital in Phuket during a doctor's appointment. 58 year old Siri Phodam allegedly escaped after asking her prison escort officer to use the toilet. But she took a long time to come back, and was found to have escaped. CCTV cameras caught her dressed in a blue hospital patient shirt and a sarong leaving the hospital quickly. A Phuket prison officer says the woman is 158 centimetres tall and has dark skin.
"Some of our own officers are searching for her, and we have also sent the prisoner's description to all Phuket police stations. However, at this stage we have not found any clues."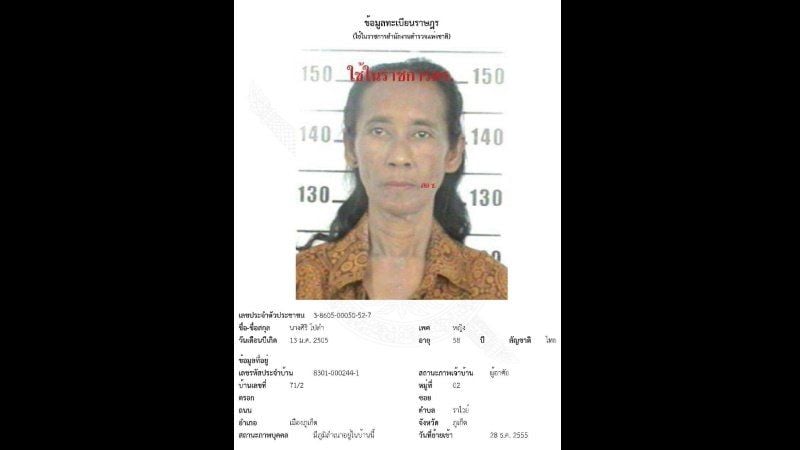 "If anyone finds a person matching the prisoner's appearance, please inform us by calling 076 212 104."
Siri was imprisoned after being charged with posessing illegal drugs and lived in Moo 2, Rawai.
SOURCE: The Phuket News
Keep in contact with The Thaiger by following our
Facebook page
.
Never miss out on future posts by
following The Thaiger
.
Phuket's annual vegetarian festival gets the green light – VIDEO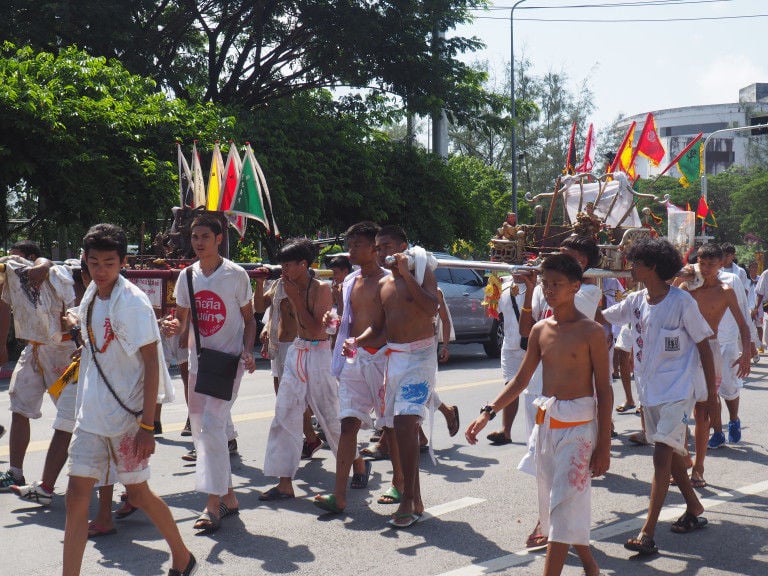 WARNING: The content below contains photos and videos of self-mutilation that some may find disturbing.
Somehow Phuket's annual vegetarian festival is to go ahead next month, but officials say they will ask participants to strictly observe social distancing. Good luck with that! For those who don't know, the festival isn't exactly known for the food. It's known for blood, body mutilation and more blood.
During street processions for the weeklong event, also known as the Nine Gods Festival, so called "mah songs" are known to practice self-mutilation and are said to enter a trance-like state, channeling spirits through their body. "Mah" means horse in Thai, and many suggest the mah song acts like a horse for the spirit to ride.
Many mah songs pierce their checks, ears and lips, some with large swords and thick needles. Some slice their tongues continuously for hours, blood dripping down on the street. Others appear to be in a trace walk barefoot as firecrackers explode on the ground.
Mah songs march down Phuket's streets for hours with a team of devotees to help tend to their wounds, adjust the piercings, wipe away drool and blood, and keep them hydrated. It's understood that devotees wear white as a symbol of purity. It's also reported that they abstain from eating meat, drinking alcohol and having sex during the weeklong festival.
It seems gruesome, but it's actually very spiritual. Business owners and locals line the street, some setting up altars. Mah songs stop at each one and do a quick ritual. Some mah songs carry a black flag, waving it over onlookers who bow their heads and place their hands in the "wai" position. Some spend time blessing the elderly and handing out bracelets to children. During a procession last year, a woman held up a bracelet as said "the 'Spirit' gave this to my mother."
This year, the festival will have to be a little different to abide by coronavirus prevention measures. The Bangkok Post says it's the first festival since the outbreak. The head festival organiser Prasert Fukthongphol says "we will seriously enforce social distancing measures and require all participants to wear face masks."
The grotesque piercings, noisy parades and visits to the shrine, are good news for Phuket's tourism and bad news if you're a vegetable. Many adherents to the Chinese-heritage local festival will go without sex, alcohol and meat for the week of so of the festival. The week of events and ceremonies hopes to scare away the bad gods again but, especially this year, attract some extra visitors to the festival.
Another Vegetarian Festival in Chon Buri has also been given the green light. The event is planned for October 16 to the 26. This year's main event for the festival will be in Naklua at Sawangboriboon Thammasathan Foundation at the Sein Sua Chinese Temple, but many other events will be around the city throughout the week.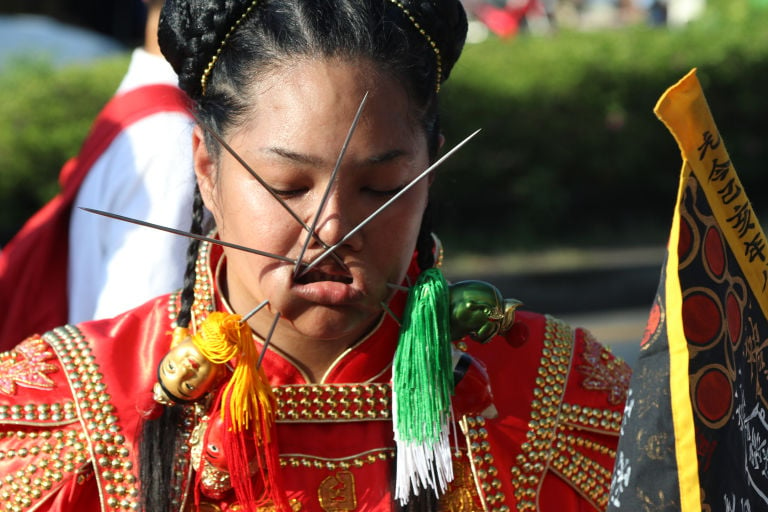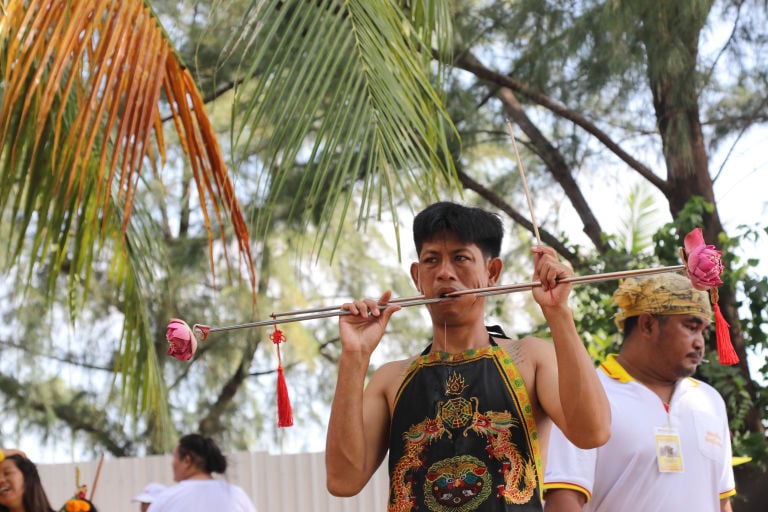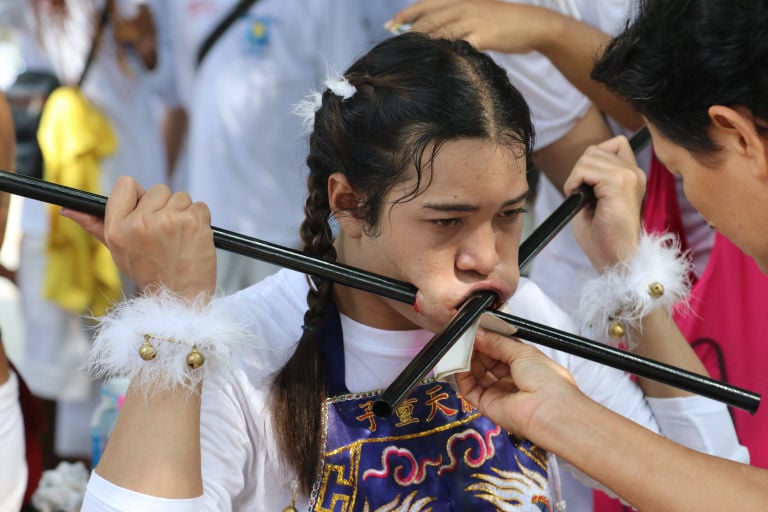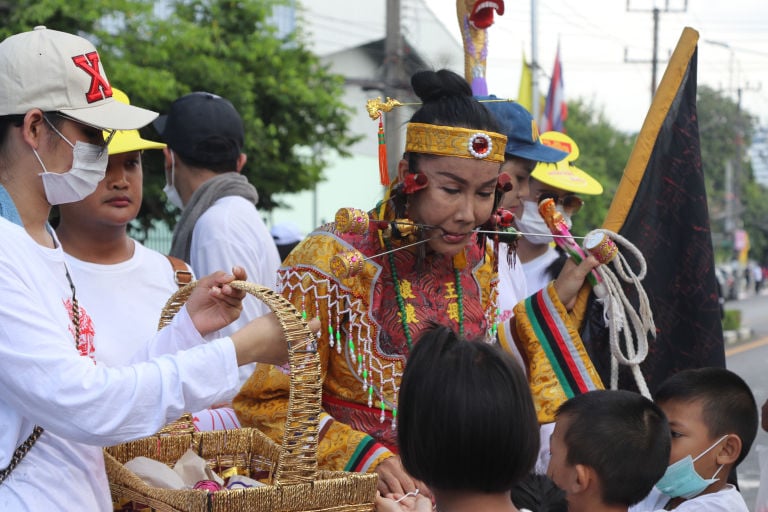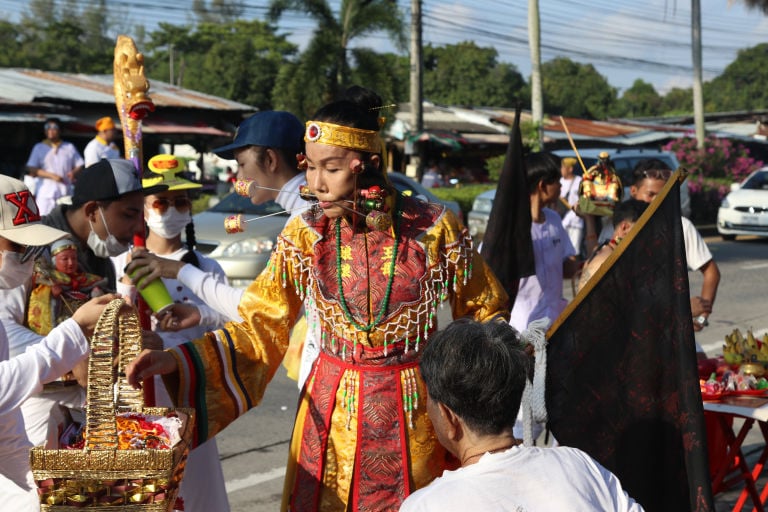 SOURCES: Bangkok Post | Pattaya News
Catch up with the latest daily "Thailand News Today" here on The Thaiger.
Keep in contact with The Thaiger by following our
Facebook page
.
Never miss out on future posts by
following The Thaiger
.
Officials says no illegal land encroachment at Phuket's Sri Panwa resort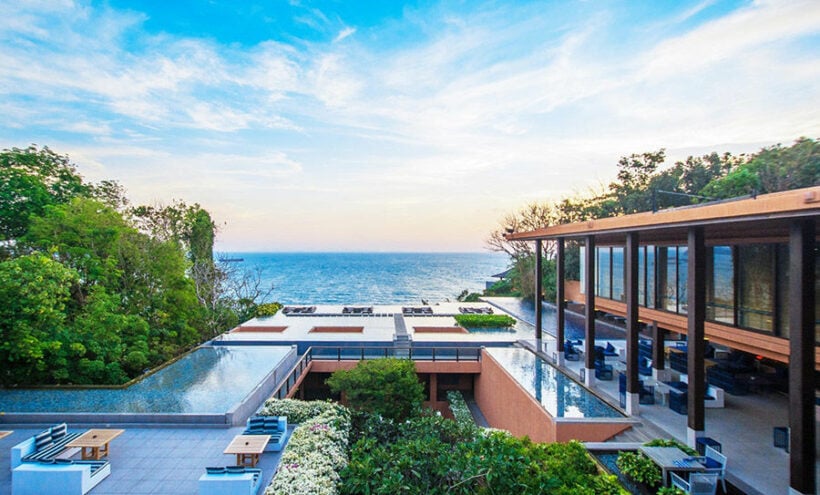 After coming in for some negative online attention recently, the land title deeds of the Sri Panwa Phuket resort have been investigated and found "to be in order". The 5-star hotel first attracted the attention of netizens when its owner, Vorasit Issara, publicly criticised anti-government activist Panusaya Sithijirawattanakul, calling for her arrest. He also claimed she wasn't Thai, a factually wrong and inflammatory statement.
His Instagram tirade prompted outrage from those who support the current protest movement, with netizens calling for a boycott of his property and leaving several negative comments on various review sites. Trip Advisor suspended the hotel's account due to the online attack.
Shortly after, the Civil Society for State Welfare called on the Social Security Office to clarify its investment in the resort's trust fund. This was echoed by at least one opposition MP and anti-corruption activists.
Responding to the land rights issue, the Phuket Land Office has issued a statement to say the hotel does not occupy state land. The resort stands on 56 rai of prime real estate, overlooking Phuket's south-eastern coast. The land office has confirmed its paperwork is all in order.
Meanwhile, it's understood Charn Issara Development, owners of the property, have threatened to sue the resort's critics for defamation.
SOURCE: Nation Thailand
Catch up with the latest daily "Thailand News Today" here on The Thaiger.
Keep in contact with The Thaiger by following our
Facebook page
.
Never miss out on future posts by
following The Thaiger
.