Cambodia outlaws 'sham' marriages – is Phuket next?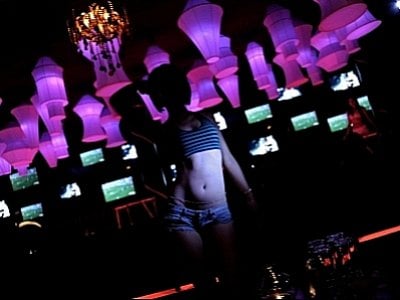 PHUKET: If you are a non-Khmer male and over the age of 50, or make less than US$2,500 a month – and you're seeking a bride – roughly five million women of marrying age have now been put off-limits for you.
If you're a Khmer woman, you have, as of this month, effectively been denied the right to freely choose a spouse as enshrined in international human rights law.
On March 7, 2010, the Cambodian government issued the new marriage requirements which have been touted as a crackdown on "sham marriages" and human trafficking.
Government spokesman Koy Kuong explained: "We are preventing fake marriages and human trafficking," adding that the government had knowledge of cases where Cambodian women were sent into prostitution or "used as slaves" in their husband's home countries.
He also said that couples should "look like a real couple, not like granddaughter and grandfather".
The reason for salary requirements is to ensure "Cambodian women can live a decent life," Mr Koy said.
According to World Bank statistics, the poverty line in Cambodia is about US$0.45 per day, per person, below which an estimated 35 per cent of the population lives. If a Khmer woman makes more than US$14 a month, she is living above the poverty line, and – according to the government – if her husband makes at least US$2,500 a month, her life can be "decent".
Is this a joke?
"When I first heard this news story, I literally thought it was a joke. But in Hun Sen's Cambodia, I have come to realize that fact is often stranger than fiction, and every time I read a new rationale for this policy put forth by a Cambodian government spokesman, I just have to shake my head in disbelief," Phil Roberts, Deputy Director Asia for Human Rights Watch (HRW), said.
"Even when the Cambodian authorities say they are doing something to protect human rights, they come out with laws and policies that do precisely the opposite, resulting in more violations of human rights," he said.
HRW has urged the Cambodian government to "scrap this policy" which is in violation of the country's international humanitarian law commitments, as it limits women's rights and singles out foreign men, Mr Robertson said.
"It is particularly disconcerting that this policy is being justified as somehow contributing to the fight against human trafficking, when in fact I expect it will have no appreciable impact whatsoever on ending trafficking," he said.
"The vast majority of trafficking cases that happen to Cambodian women occur to those crossing borders illegally to work in neighboring countries, who are then duped into human trafficking situations – sometimes for forced labor, sometimes for sexual exploitation – and the Cambodian government is doing little to help them.
"When you don't have an effective anti-trafficking policy to help Cambodian women overseas in Thailand, Malaysia or elsewhere, the government then plays a game with a nonsense policy like this to divert attention, blame a small group of foreigners and restrict the rights of Cambodian women," Mr Robertson said.
"The ban is akin to hitting a fly with a sledgehammer."
Thoughts From Thailand
"This law will not help stop human trafficking – why does it single out foreign men over 50 as the ones doing something illegal?," said Nilwadee Siriput, a recent graduate of Prince of Songkla University.
"It's not fair to the couple – a couple that really love each other and want to live the rest of their lives together. The governments [Cambodian and Thai] should provide more education about working abroad to people if they want to cut down on human trafficking," she said.
"I think the Thai government should promote more awareness of human trafficking in rural areas like my hometown [Patthalung] – especially about 'sex trafficking', so that women cannot be so easily lured into the industry," she added.
Chan Lon, a young professional from Burma who works as a trainer for Burmese journalists and hosts a radio program for Voice of America in Chiang Mai, told the Phuket Gazette, "Women can be victims of human trafficking in so many different ways, not only because of marrying an older foreign man."
Chan Lon, like Nilwadee, felt that it was strange the Cambodian government would assume foreign men over the age of 50 are worth targeting as possible human traffickers.
The Thai government would not do well to follow the policies of its eastern neighbor but "should take necessary steps to protect women – especially those from other countries who are here illegally – from being victims of human trafficking and not impose a law that is impossible to enforce," she said.
"It would be more effective if the government could provide safe and secure living conditions by creating job opportunities for women in Thailand and educate them about human trafficking."
Would Thailand do such a thing?
"I think the Thai government is smart enough to recognize the serious shortcomings of this Cambodian initiative and the fact that it is discriminatory and will not work," Mr Robertson said.
"Frankly, I don't think Thai women and the women's rights movement would permit such a ban to come into place here because they would say, 'It's my life, it's my decision, and I will marry who I want'."
"And they are right – the right to marry is a core human right. The fact that such a policy would most likely be universally condemned in Thailand says a lot about the important gains the women's rights movement has made in Thailand and casts a spotlight on how far the Cambodian women's rights movement still has to go," he said.
"The Thai government has set out policies requiring that foreigners who marry Thais must have a certain level of income to qualify for a special 'spouse visa', but if the foreigner doesn't have the money, that does not prevent them from marrying.
"This does not violate any international human rights standards that I can see. If the foreigner does not have the money to qualify for a spouse visa, it just means they have to go back and forth on whatever temporary visa they can get in order to stay with their Thai spouse," Mr Robertson said.
— Nicholas Altstadt
Keep in contact with The Thaiger by following our
Facebook page
.
Never miss out on future posts by
following The Thaiger
.
Phuket's Soi Dog Foundation opens Humane Education Centre at Mai Khao shelter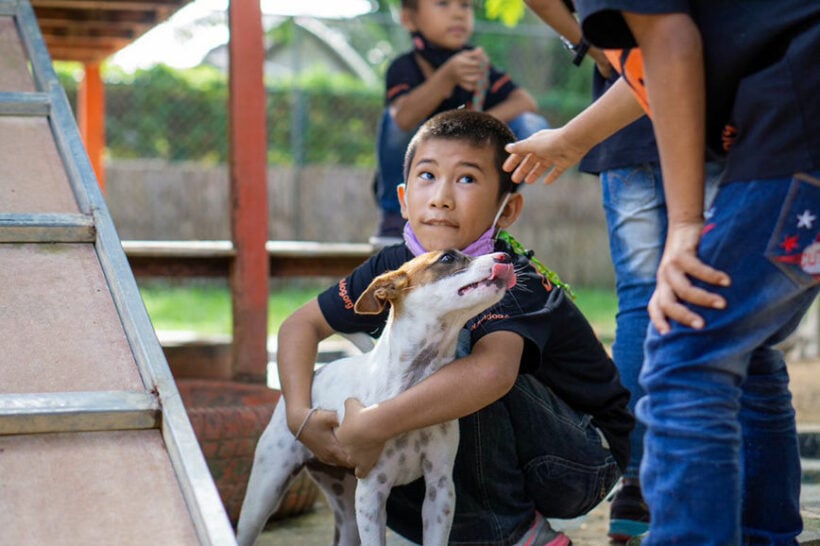 The Soi Dog Foundation has officially opened its Humane Education Centre, the first of its kind in Thailand dedicated to the welfare of stray animals. The centre, located at the Soi Dog shelter in northern Phuket, forms part of the foundation's Humane Education program. Rolled out in 2017, the program sees a team visit Thai schools to teach the next generation the basic principles of animal welfare and promote empathetic attitudes towards both owned pets and free-roaming strays.
The program has reached a total of 15,058 students and 861 teachers to date. With a dedicated classroom as well as educational tools and resources now on site at the shelter, Soi Dog will be able to expand the programme and reach an even greater number of young minds.
Co-founder and president of Soi Dog Foundation International John Dalley said, "The cornerstones of what we do – what I believe very firmly are the answers to the stray dog problem throughout Asia – are large-scale sterilisation of stray dogs and cats and education of, particularly, the next generation.
"We see all the time the problems that are being caused through us not respecting the environment and not respecting the other animals with whom we share this planet. That's why education is so important."
John also thanked the supporters and donors who made the construction of the centre possible. After cutting the ribbon, the students filed into the brand-new facility for the very first on-site class – a fun and interactive hour of roleplaying, brainstorming and problem solving.
Humane Education Manager Nuttawut "Film" Kumngern. said… "We want to encourage kindness toward animals, especially free-roaming dogs and cats, and teach youngsters to be responsible pet owners. This will sustainably reduce animal cruelty and pet abandonment."
"We hope to one day see animal welfare incorporated into the curriculum in Thai schools, and our education centre is a great start."
Soi Dog is ready to welcome school groups from Phuket and other provinces to the centre which can accommodate up to 40 students at any one time. Schools interested in participating are encouraged to email film@soidog.org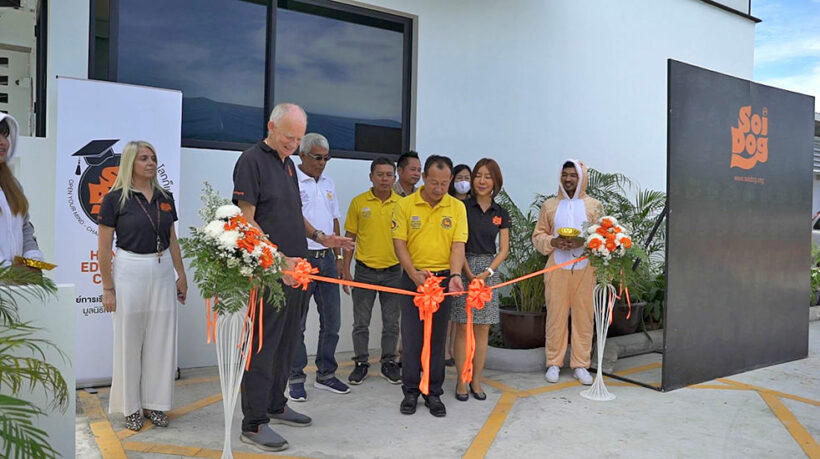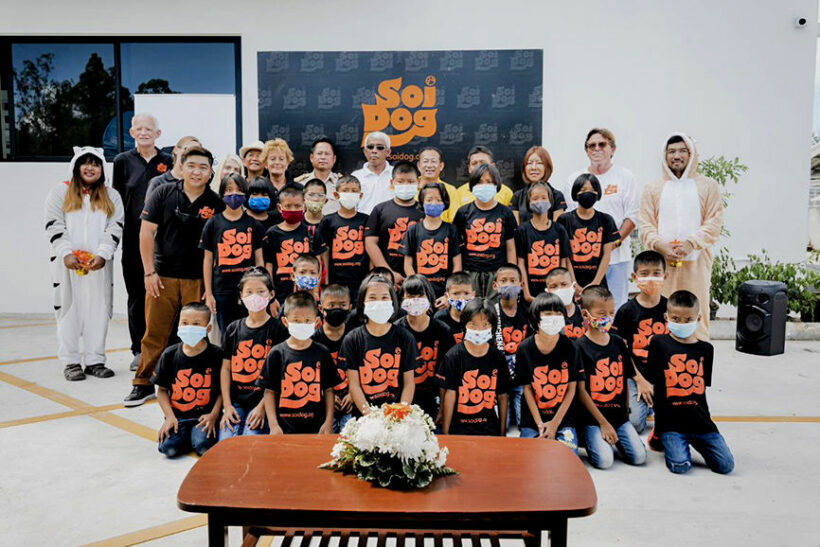 Keep in contact with The Thaiger by following our
Facebook page
.
Never miss out on future posts by
following The Thaiger
.
Police have yet to investigate illegal hiring of foreign teachers at international school in Phuket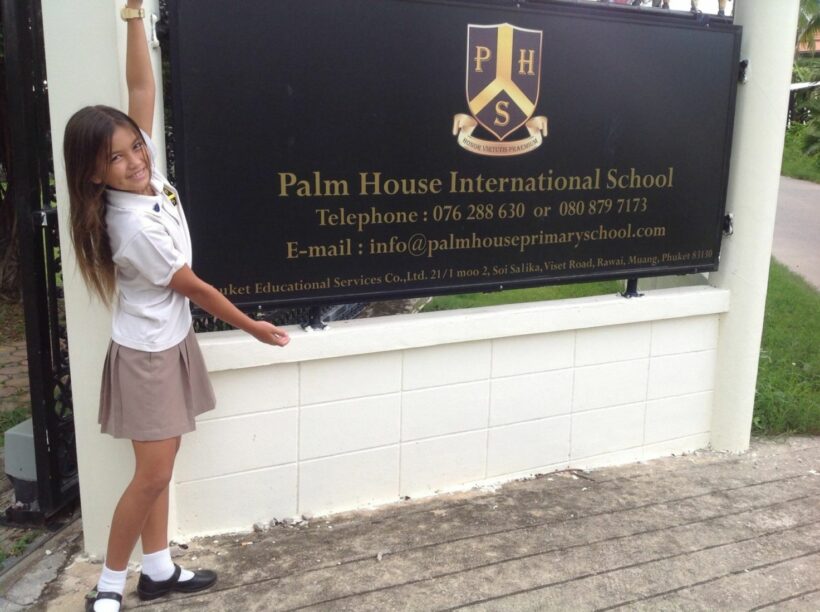 Chalong police in Phuket say they have yet to start investigating the illegal hiring of foreign teachers at an international school in Rawai, south of the island. Palm House International School allegedly hired foreign teachers illegally in which 2 were arrested by Phuket Immigration police on November 4.
Somkiet Sarasin, the leading investigator of the case, says the 2 Brits were informed that police were processing a charge of working illegally in the country against them, in which both denied the charges. Somkiet says the 2 were released on bail, but did not confirm the amount of bail that was set by the police.
"They are still staying in Thailand. I am not worried. I have their passports. I am not available to explain [any details] because the investigation is still ongoing."
"This is normal for an investigation when the suspects deny the charge against them. I have to check more information against their claims. This case will probably be concluded next month."
However, the investigation has yet to begin, with Somkiet saying he has not even questioned the owner of the school, despite his claims the case would be finished next month.
"The investigation into the school will take time. The investigation into the two British people must be finished first."
Such allegations of foreign teachers working illegally have recently been in the news after Sarasas Witaed Sainoi Pitiyakarn School, in the central province of Nonthaburi, saw 7 foreign teachers probed for being hired illegally. That school, along with others in its private network, made nationwide news after CCTV caught a Thai teacher hitting, pushing and dragging a young student in the classroom. Such widespread violence against students has long been a sad component of many Thai schools, in which some of the teachers are unqualified and unlicensed to teach, but are hired anyway.
SOURCE: The Phuket News
Keep in contact with The Thaiger by following our
Facebook page
.
Never miss out on future posts by
following The Thaiger
.
Phuket sees 300 million baht boost over long holiday weekend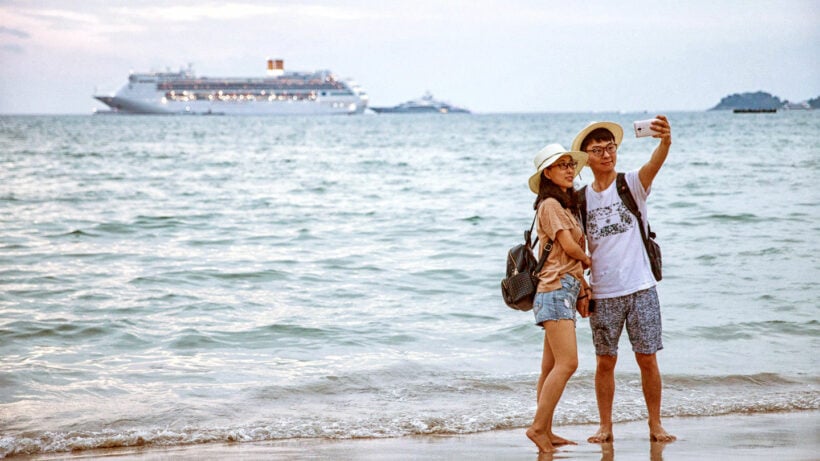 The Tourism Authority of Thailand says that Phuket has received a much-needed 300 million baht boost over the 4 day long weekend with around 54,000 tourists flocking to the island from last Thursday through to yesterday.
Phuket Office Director Nanthasiri Ronnasiri, reports that the average expenditure per visitor was about 5,500 baht, which was higher than the average spend for a Thai tourist to Phuket 2 years ago. She also noted that random checks on hotels showed that occupancy rates climbed to about 35%, with most guests staying 2 nights. But most of Phuket's hotels remain closed.
Nanthasiri also says that many of the tourists concentrated themselves in the Phuket Old Town area, especially around Thalang Road, Phang Nga Road, and Dibuk Road in order to enjoy at the Sino-Portuguese shophouse architecture and historical locations. In fact much of Phuket Town, including its many markets and alley eateries, were doing roaring business, The Thaiger can vouch for the heavy traffic, on the roads and footpaths, over the past 4 days.
"This special holiday made Phuket tourism livelier, even though it was not as same as the situation before the Covid-19 pandemic."
In fact, despite the welcome surge of visitors, it was still a long, long way from its previous tourist levels with much of the west coast, which has largely catered for the international tourist traffic, was still very quiet in places like Patong, Kata and Karon.
Phuket wasnt the only destination that has profited off of the long weekend as Chiang Mai saw droves of Thai tourists visiting its Royal Park Rajapruek as well as the northern city's other nearby national parks and tourist areas. Visitors came from all over to see the blossoming of flowers in a beautiful display at the park as well as enjoying the air-purifying flowers as they relaxed. Tourists were able to rent a bicycle for 60 baht if they wanted to exercise while taking in the scenery and could also pay a visit to the orchid greenhouse, which hosts a variety of orchids in bloom. TripAdvisor recommends to set aside 2 hours to visit the park.
Next holiday weekend, on November 27 and 28, Pattaya is expected to get a tourism boost as its annual fireworks festivalis set to bring in travellers who have taken advantage of package deals offered by some beachside hotels. Such packages were offered for advance bookings, where holidaymakers could view the firework shows on the rooftops of their hotels. The firework displays are said to be long with breaks of entertainment-packed shows, featuring live music and student bands amongst others.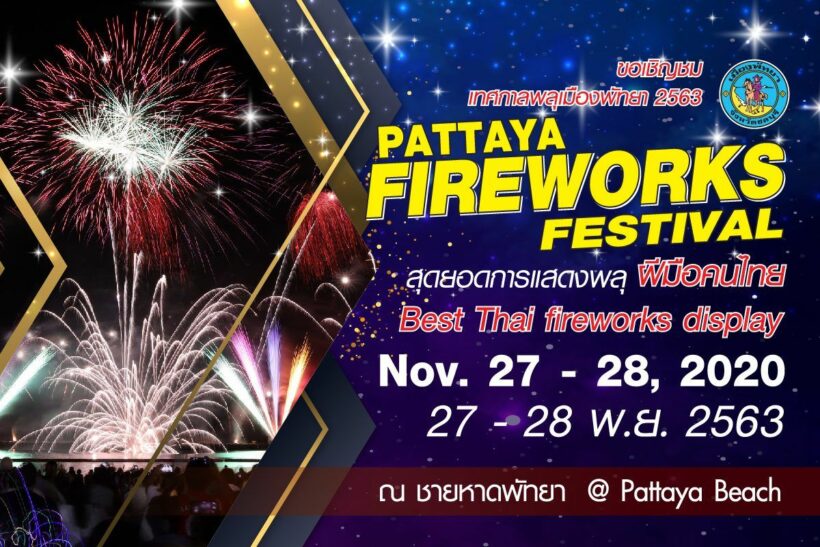 SOURCE: The Phuket News
Keep in contact with The Thaiger by following our
Facebook page
.
Never miss out on future posts by
following The Thaiger
.