CSD arrests Phuket policeman for murder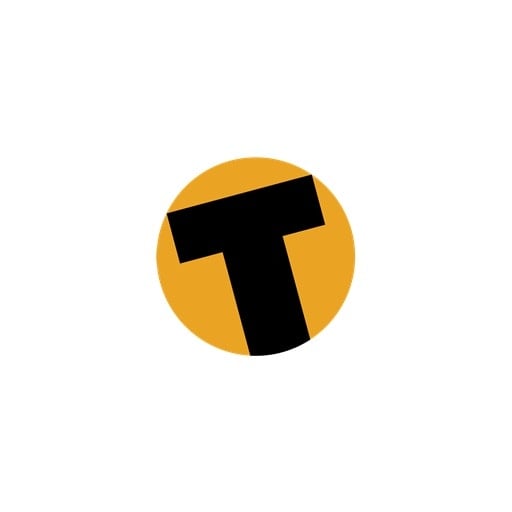 PHUKET: Officers from the Crime Suppression Division (CSD) in Bangkok yesterday arrested a fellow officer working in the Phuket Forensic Science Department on charges of murder and robbery. Pol Lt Col Chatkanok Keawsongsang, Deputy Commissioner of the CSD, explained that it was alleged that Pol Sgt Maj Soonthorn Krodtem stopped an airport limousine driven by 26-year-old Sampakorn Temtup of Krabi at Tesco Lotus in Phuket on the evening of August 5. Soonthorn, who was in uniform at the time, told K. Sampakorn to drive him to Krabi Airport, where, he said, he had to pick up a superior officer. However, after they reached Krabi Airport, the officer told K. Sampakorn that his boss had called to say he was arriving on another day. Soonthorn then told the driver to take him to his home town in Phattalung. When they reached Ba Payom District in Phattalung province, it is alleged, Soonthorn hit K. Sampakorn repeatedly with a blunt instrument, killing him, and then threw him into a klong. Afterwards, he drove off in the limousine, a Toyota worth about 990,000 baht. An autopsy performed after K. Sampakorn's body was recovered showed that he had died from multiple blows to the head before being thrown in the water. On September 4, the dead man's father, Thammanoon Temtup, a tambon councilor in Krabi, made a report to the CSD in Bangkok in which he complained that the investigation into his son's death had been proceeding very slowly. He said that he had made a statement to the Ba Payom Police Station a couple of days after the murder, but that since then no progress had been made. His report to the CSD added that, on August 24, he received a visit from four relatives of Soonthorn, who urged him to drop the case, and offered him 150,000 baht to do so. K. Thammanoon refused the money but, scared that something might happen to him, decided to make the report to the CSD. Colleagues in the Phuket Forensic Science Department made statements to the CSD in which they said that Soonthorn told them he had bought the car second-hand after winning the lottery, and that he planned to respray it soon. But on August 30 – six days after K. Thammanoon turned down the money from Soonthorn's relatives – the car was found immersed in another canal in Phattalung. Pol Lt Col Chatkanok said that Soonthorn had admitted the charges but had yet to give details of what happened. He is currently being held in custody in Bangkok.


Read more headlines, reports & breaking news in Phuket. Or catch up on your Thailand news.
UPDATE: Water truck driver presents himself to police after motorcycle death on Kata hill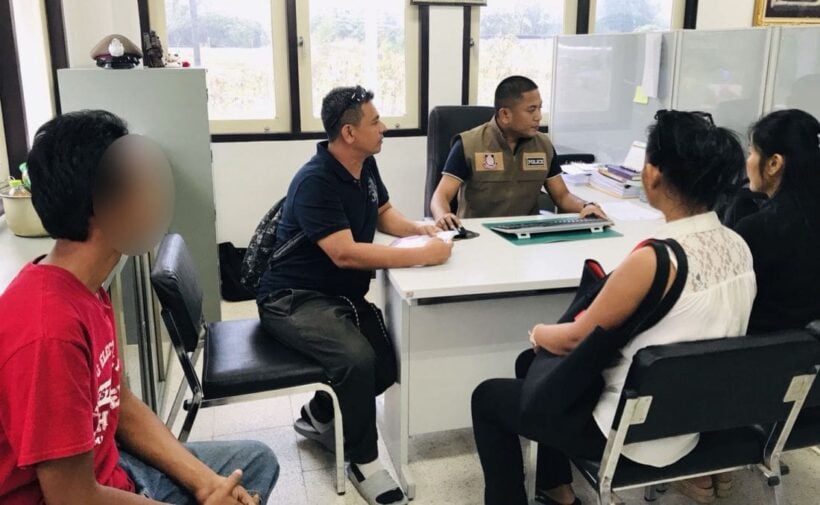 A water truck driver has presented himself to Karon Police after yesterday's road accident on Kata Hill that killed a female motorcycle rider.
She died after skidding on oil spilled on the road, falling off the motorbike and being crushed by a water truck in Kata last night. Two others motorists following being also crashed and sustained injuries.
Read more about yesterday's incident HERE.
This morning the water truck driver, Apichart Sripan, has himself to Karon Police for questioning over the incident.
Karon Police report that a drug and alcohol test has been conducted returning a zero result. But he has been charged with reckless driving causing injury and death.
In our earlier report, police say witnesses report the truck stopped 100 metres down the road. They say the driver got out of the truck to inspect the wheels. Witnesses tried to take photo of him but he got back into his truck and sped away.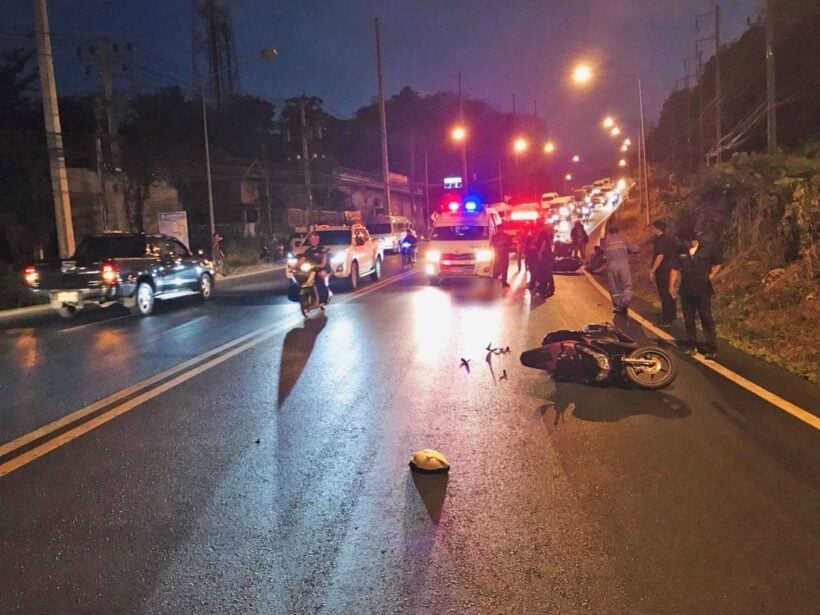 68 Ridley's sea turtles hatched on Phang Nga beach – VIDEO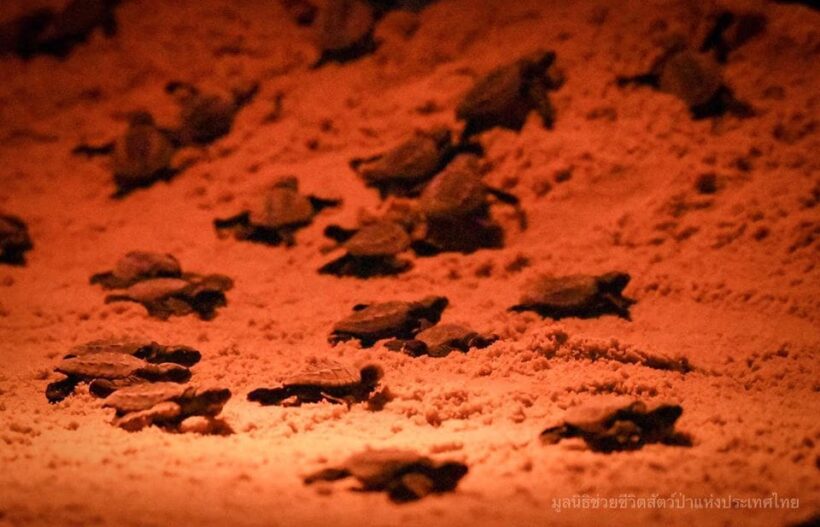 PHOTOS/VIDEO: The Wild Animal Rescue Foundation of Thailand
68 Ridley's baby sea turtles have hatched on Tha Sai Beach in Thai Muang, Phang Nga and made their way to the sea last night.
Ridley's sea turtles, a protected species in Thailand, have returned recently to Phang Nga beaches to breed over the past few months following a 23 year absence.
Read more about the return of the Ridley's turtles HERE.
Last night 68 baby Ridley's sea turtles, from 81 eggs survived, hatched and headed straight for the Andaman Sea. Two of them didn't hatch and 11 eggs weren't fertilised.
Bon voyage little turtles!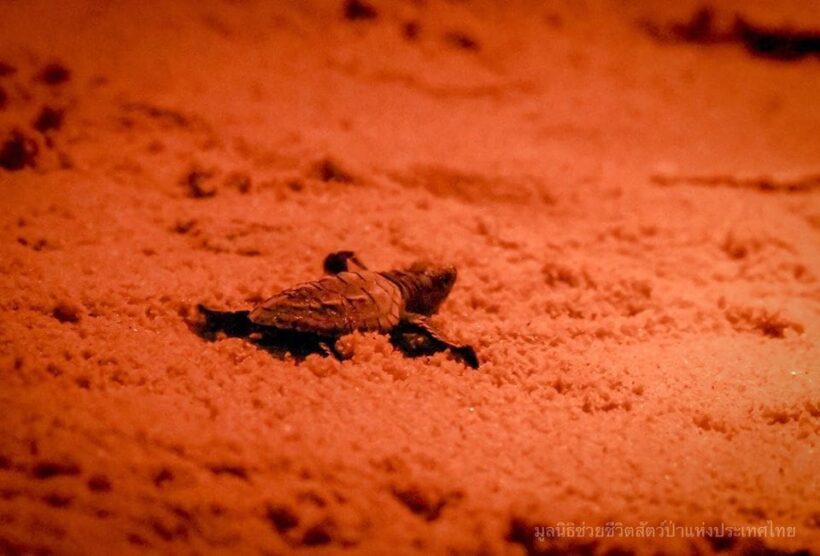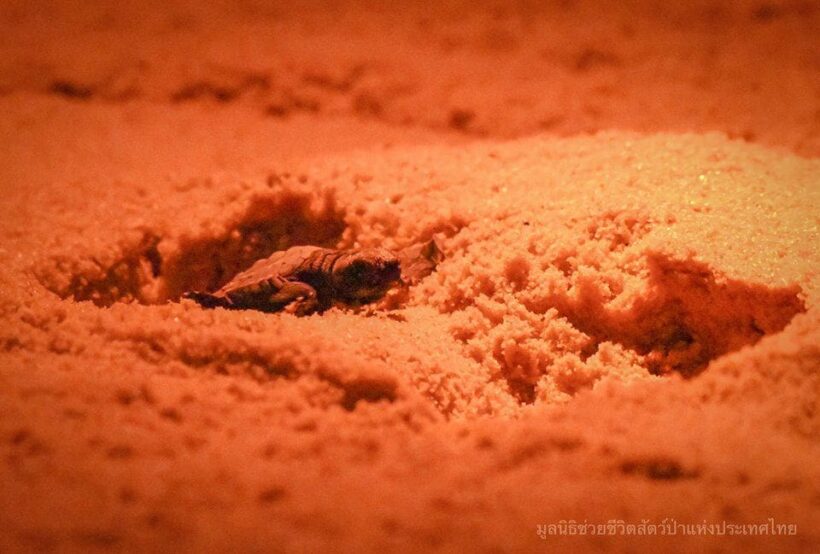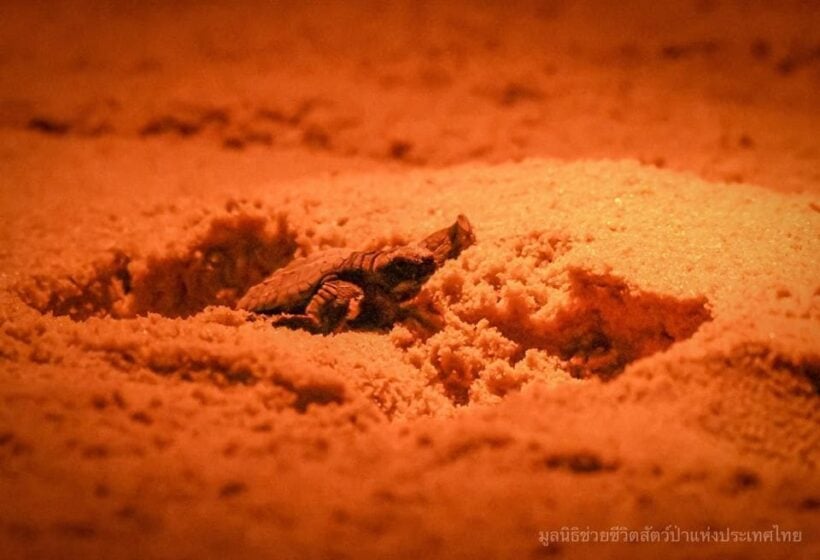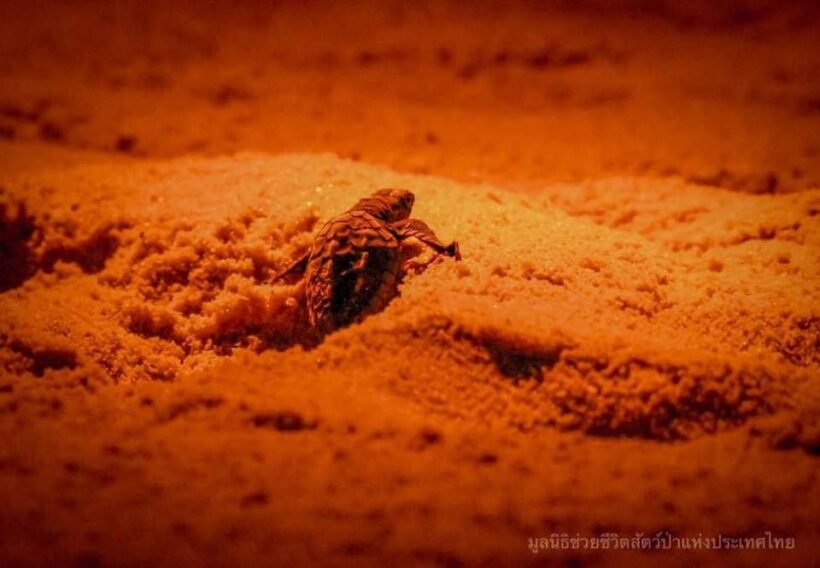 Motorbike driver dies, another person injured after car driver slams into them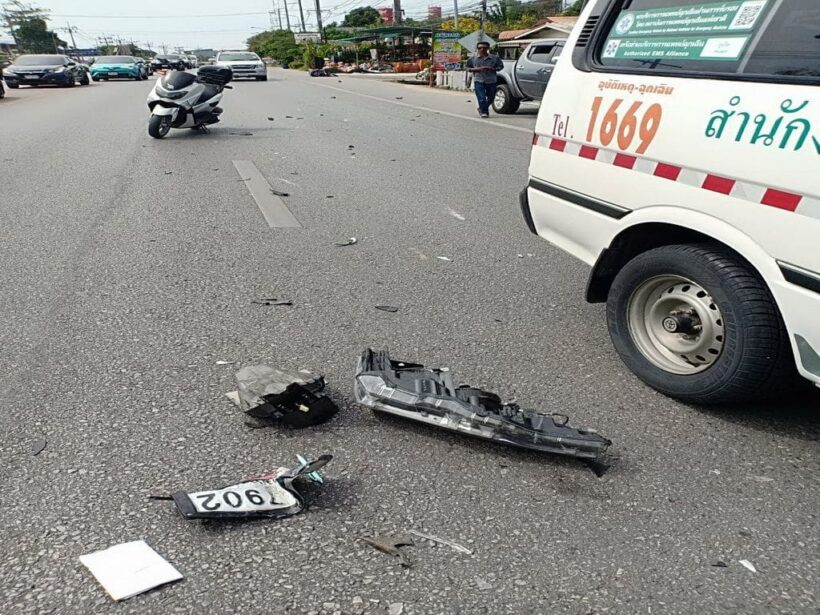 A female motorbike driver has died while a male car driver has sustained injuries after a second car driver fell asleep at the wheel in Thalang crashing into them.
The incident happened on Srisoonthorn Road in Thalang at 2pm yesterday (Wednesday).
Police and emergency responders arrived to find a damaged motorbike and two damaged cars.
Police report that the car driver, Dechawat Taechanitisawat, fell asleep at the wheel. He lost control of his vehicle before colliding with the motorbike whose driver was 34 year old Ms Tanakorn Chadaphon and another car driven by 39 year old Pradit Ruecha.
They were both rushed to Thalang Hospital where Ms Tanakorn was later pronounced dead.
Police are continuing their investigation and will charge Dechawat Taechanitisawat.