Phuket
Breaking News: Army launches offensive against Phuket Airport taxi drivers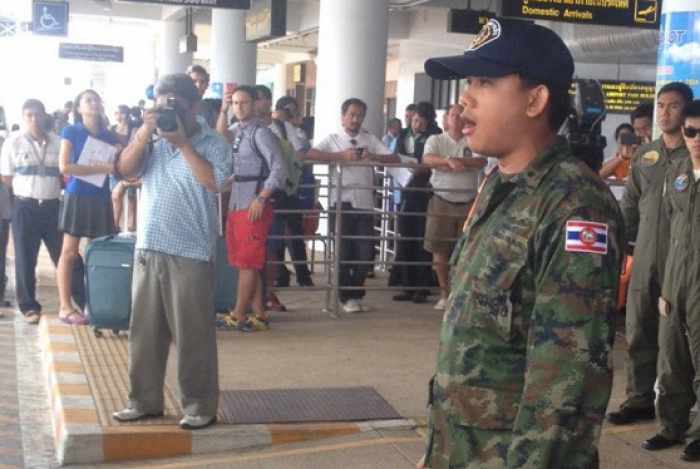 PHUKET: Soldiers, Navy personnel and a battery of local officials arrived in force at Phuket International Airport this morning to launch a campaign to arrest all taxi drivers illegally picking up passengers at the facility.
Security personnel barred any taxis from exiting the airport car park without first obtaining permission to leave.
"We have a list of all the drivers who are allowed to pick up passengers at the airport," said Capt Somphong Narkthong of the Royal Thai Navy Third Area Command, based in Phuket.
"Any drivers who are not on the list and are carrying passengers will be placed under immediate arrest."
The military has set a July 31 deadline for the authorities to clear Phuket's critical tourism portal of all illegal operators, Capt Somphong said.
"The Army is now waiting for a list of all businesses that are allowed to operate at the airport so we can sweep the entire facility, making sure that all people working here have the legal right to do so," he said.
— Saran Mitrarat