Bin Laden killing: Phuket reacts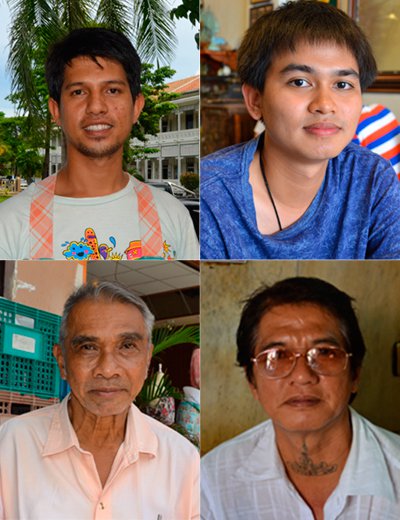 PHUKET: The announcement by the US government that its military force had assassinated Al Qaeda founder Osama Bin Laden on May 2 was greeted with celebrations in the US and Europe.
But what was the reaction of the man in the street half the world away in Phuket?
The Phuket Gazette set out earlier this week to see what Phuketians thought of the killing of the man who masterminded the destruction of the World Trade Center and the deaths of the thousands of office workers in it, on September 11, 2001.
Nasid Prasongpol, a 24-year-old drinks vendor from Krabi: There should have been some proof that he is dead, such as showing his body. And it is quite suspicious that they buried him at sea. They should have buried him properly.
I wonder why they didn't take him alive. They should have caught him alive and interrogated him, which could have yielded important information about other members of his organization.
In my opinion, it is also related to the upcoming election campaign for the presidency of the US.
Supak Sae-Wien, 29, a Phuket native and officer at Phuket City Municipality: I only "half believe" that bin Laden is dead. We have to wait for bin Laden's relatives or subordinates to confirm his death. [This has since been confirmed by one of his wives and relatives.]
I think it's about the votes. From what I have seen on the news, the popularity of Obama was decreasing.
Prasha Sarating, a 53-year-old company employee from Phang Nga: I am a Muslim and I feel a little sad about his death. The US government should not have captured him and killed him like this. It's not quite right.
They should have caught him alive and imprisoned him or punished him, or whatever. Then they could have asked him who else was in his organization.
Kulapak Towas, a 53-year-old building contractor from Bangkok: I think this will have no effect in Thailand. At most, it may affect the safety of the US Embassy in Bangkok. However, terrorism will not be gone. Even if the leader is dead, there will be someone else to continue their organization. But I think this will affect the price of oil, making it higher.
Watit Huabcharoen, a 21-year-old university student from Ang Thong: The death of bin Laden has no direct effect on us. The stock market is getting better because this news has brought confidence back, but terrorism is still there.
Even though bin Laden is dead, other members [of Al Qaeda] will take over as head. I expect Al Qaeda will seek revenge because their leader is dead. I think Al Qaeda will remain. It will not disappear easily.
Gowit Jantira, 67, sewing equipment vendor: From the news, I do not think bin Laden has been killed that easily. And I still wonder about the attacks on September 11, 2001 and other terrorist attacks, whether bin Laden was responsible or not. I think if bin Laden were dead, terrorism may stop because they will have no leader or someone to do the planning or money to support the organization.
Peerasit Jantira, 36, Phuket, sewing equipment vendor: President Obama would definitely lose credibility if it turned out bin Laden were still alive, so I do not think President Obama would risk his reputation on the announcement [unless he was sure].
If the US Government is trying to take the credit for killing bin Laden in order to seek approval from the international community, I can say as a member of that community that I do not feel anything or any increase in trust in the US government at all.
I think the terrorist organization will not end with bin Laden. There will be someone to carry on the tasks of the organization.
Jaran Saetan, a 52-year-old Phuket native employed by a Chinese shrine: I think if the news is true, American people should be more wary wherever they go. I think some of them may not want to travel into some Muslim countries for safety reasons.
As far as terrorism goes, I think it will continue because I think bin Laden would have chosen a successor to continue running the organization. He would have considered that he could die at any moment.
Editor's note: The above interviews were conducted before Al Qaeda yesterday confirmed bin Laden's death and vowed revenge.
— Janpen Upatising
Want more from the Thaiger family?
📱 Download our app on Android or iOS for instant updates on your mobile
📧 Subscribe to our daily email newsletter
👍 Like/Follow us on Facebook
🔔 Subscribe to or Join our YouTube channel for daily video updates
Phuket tightens restrictions: No parties, no visits from friends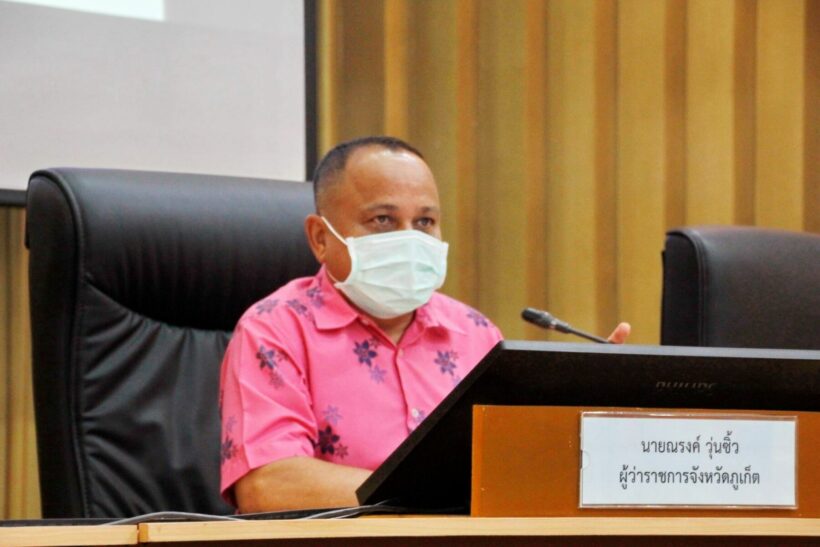 No, your friends can't come over. No parties. No drinking with friends. No large gatherings. As part of Phuket's efforts to stop the spread of Covid-19, local authorities have tightened restrictions and say friends are not allowed to gather at private homes.
"No parties of any kind allowed… No house party, no friends gathering in the residence."
Along with temporary closures of some businesses and venues, the order says, parties involving alcohol are banned and gatherings of more than 30 people are banned. The only gatherings allowed are religious ceremonies like weddings and funerals.
Foreigners who violate any of Phuket's disease control measures could be deported and lose their permission to stay in Thailand. On Sunday, 2 British men in Phuket were each fined 6,000 baht for having a "party." Only 6 people were gathered at the home. Police from the Cherng Talay station came by the home after a call from a neighbour.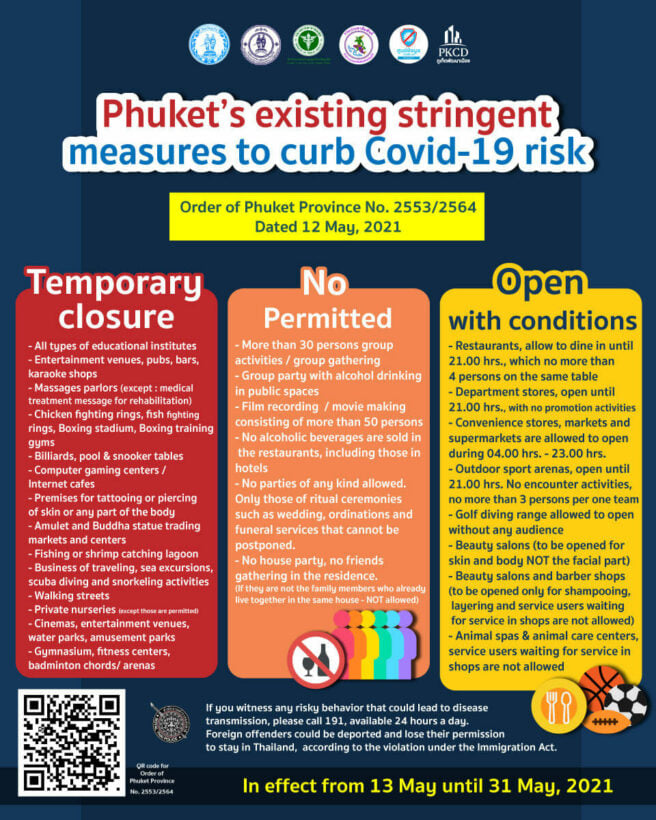 Want more from the Thaiger family?
📱 Download our app on Android or iOS for instant updates on your mobile
📧 Subscribe to our daily email newsletter
👍 Like/Follow us on Facebook
🔔 Subscribe to or Join our YouTube channel for daily video updates
3 organisers of Phuket's Kolour superspreader event charged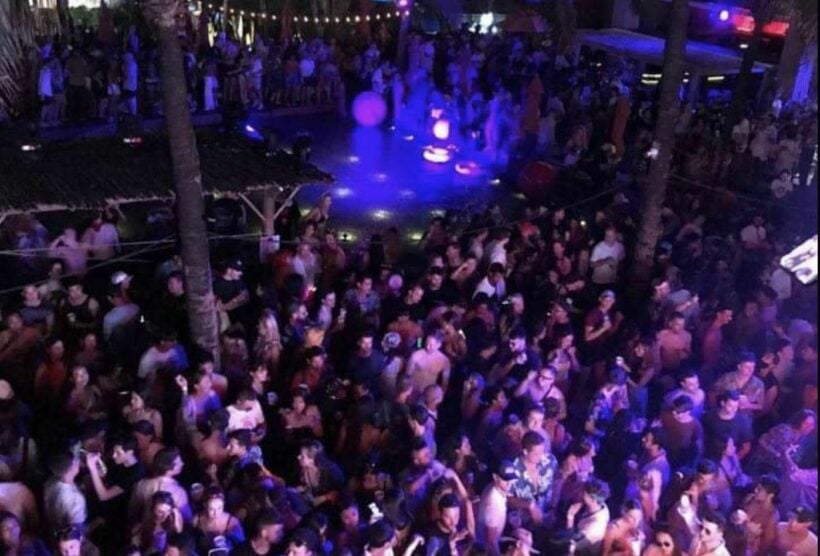 As Thailand still wrestles to control the third wave of Covid-19, much of which stems from entertainment venues in Bangkok and a massive party in Phuket, Patong police announced that the managers of the Phuket venues that hosted the Kolour superspreader event will be charged under the Emergency Decree. The case report was filed with the public prosecutor yesterday according to the Patong police chief, confirming that 3 people will be prosecuted for the event.
The Kolour Beachside Festival was held April 2 and 3 with events at Café Del Mar Phuket in Kamala, and Shelter Phuket Dance and Night Club and Illuzion Nightclub, both in Patong. Before the festival, Phuket had gone more than a hundred days without any new Covid-19 infections, but by April 7 the Phuket provincial Public Health office announced 8 new infections, half of which had been at the Kolour parties. In the following weeks, officials plead for attendees to be tested as infections spread.
Charges were delayed in being filed to the Phuket Public Prosecutor's office as a special investigation committee was ordered to be created to oversee the investigation at the request of Region 8's Police Commander. That committee brought together officials from various law enforcement in the area including the Patong Police, Kamala Police, Phuket Provincial Police, and the Region 8 Police to investigate the Kolour event before anyone was charged.
The manager of Café Del Mar, along with the managing director and the manager of Shelter and Illuzion, which are under the same management team, will be charged for the Kolour festival violating Thailand's Emergency Decree that was declared to help protect the country from Covid-19 outbreaks. A breach of the Emergency Decree can be held liable for up to 40,000 Baht and 2 years in jail under Section 9 of the Decree.
The latter 2 are also facing charges of operating an unlicensed entertainment venue. This carries the possibility of another year in prison and a fine of up to 60,000 baht, in accordance with Thai Law under Section 26 of the Entertainment Place Act.
SOURCE: The Phuket News
Want more from the Thaiger family?
📱 Download our app on Android or iOS for instant updates on your mobile
📧 Subscribe to our daily email newsletter
👍 Like/Follow us on Facebook
🔔 Subscribe to or Join our YouTube channel for daily video updates
Phuket woman impaled by steel rod in motorbike accident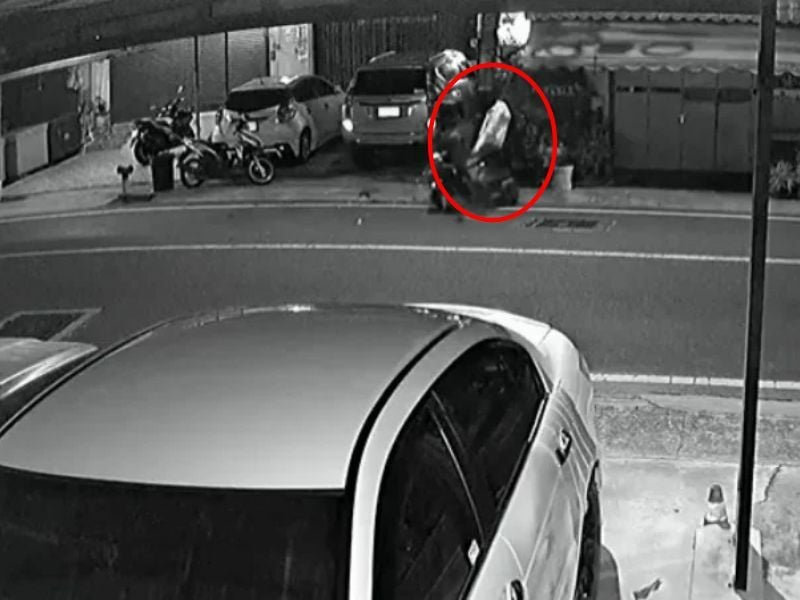 Police were called to the scene of a gruesome motorbike accident just after midnight in the Kathu area of Phuket, where a woman was impaled by a steel rod. The 34 year old woman crashed her motorbike into a concrete power pole on Wichit Songkram Rd between the Kathu Shrine and Kathu Municipality. rescue workers responded, and together with police, they arrived to find the woman still hanging from the power pole.
Khanuengnit Onoaun was driving a black and pink Honda Click motorbike and may have been speeding just before being impaled by the rod on the electric pole. Her motorbike was lying nearby the pole with significant damage to the front of the bike and the front wheel.
CCTV footage recovered from the scene suggest that the woman may have fallen asleep and crashed into the power pole. The pole had steel rods protruding from its side that utility workers use to climb when service or repairs are needed to the electrical lines, which is what impaled her when her motorbike hit the pole.
The metal rod pierced the woman's upper chest and went all the way through her body with about 2 inches exposed on the other side of her as she hung from the pole. Rescue workers could not remove her from the steel rod at the scene of the accident safely and instead chose to cut the rod to take her off the electric pole and into an ambulance. Cutting through the steel took about 5 minutes for the rescuers.
She arrived and was admitted into Vachira Phuket Hospital with the metal rod still impaled through her chest. The hospital had no updates about the woman's condition after her motorbike crash other than that she is alive and receiving treatment currently. The police plan on questioning her once she has had time to recover and investigating the incident further if necessary.
SOURCE: The Phuket News
Want more from the Thaiger family?
📱 Download our app on Android or iOS for instant updates on your mobile
📧 Subscribe to our daily email newsletter
👍 Like/Follow us on Facebook
🔔 Subscribe to or Join our YouTube channel for daily video updates