Phuket Crime: A special report on teen gang violence in paradise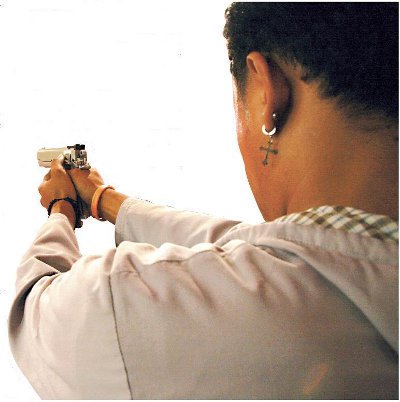 PHUKET: Amid the scenic farms and hills of northern Phuket, beneath the ebb and flow of idyllic rural life, boils a rage – the rotten by-product of changing times.
In Thalang, the body count continues to rise as neglected youth while away their days with a lethal cocktail of drugs and petty territorial disputes, while their parents work full-time just to scrape by.
As gang fights have already claimed the lives of at least three teenagers this year in Thalang District alone, officials and educators are scrambling to find a solution.
Surachai "Neung" Takuasook of the Baan Don community in Thalang was gunned down in January in what his parents believe may have been a case of mistaken identity.
He was just 13.
The assailants may have been gunning for Neung's twin brother Song, they said.
"It's different without having Neung with us – I feel empty," his 41-year-old mother Saita Kongkasai said.
"Now his brother Song is working, instead of Neung, but he still spends a lot of time with friends and quite often doesn't come home at night," she said.
"I don't want him to take revenge on Neung's killers, but I don't know what he's thinking.
"There's a rumor that they will come after Song too, so I'm really worried and I don't know what to do. I have told the police about this, but they haven't done anything about it. My son's killers are still out there," Ms Saita said.
"I always warn Song to be careful, but it seems he's not listening to me. Most nights he goes out to sleep at his friends' houses or at the vegetable farm where he works, even though I always ask him to please come home. I'm very worried about him."
Neung's and Song's father, Lertpob Takuasook, 42, was born in Baan Don.
"When I was a teenager, I could go around in both Baan Don and Plusompan [the neighboring community believed to be home to Neung's killers] to see friends," Mr Lertpob said.
"But then, a prominent man in Baan Don was shot by someone from Plusompan and some Baan Don people took revenge. Since then, our communities have been 'enemies'," he said.
Mr Lertpob has visited Thalang Police Station nearly every day to get updates on his son's case, "but it seems nothing is going forward," he said.
Charoen Tonnam is the head of the Kemarak Center, an organization under the provincial office that looks after the social welfare of students and juveniles in Phuket.
"Fighting between gangs in Thalang has been going on for a long time – since I studied at Muang Thalang School about 20 years ago," 36-year-old Mr Charoen said.
"It was going on between young people from Baan Don and Prujampa, and Sakoo and Plusompan," he said.
"I can remember once when I was studying in Thalang, an older student from Plusompan asked me where I was from. Luckily I was living in Patong, and when I told him that, he just said 'Never mind'. If I had been living in Baan Don, I would have had a problem. It's still the same now," he said.
On March 26, the body of 15-year-old Thawatchai Maelanon was found with multiple stab wounds on a rubber plantation in Thalang.
His mother, Somluck Maelanon, a 42-year-old accountant, said, "Before my son's body was found, he went out after someone called him. That was on March 19. I tried calling him but his phone was shut off from that day on.
"I went to all of his friends' houses, but no one knew anything about where he might be. Then he was found dead."
Mrs Somluck struggles to find a reason for her son's death. Although he wasn't attending school, Mrs Somluck said that Thawatchai "never went out and hadn't been involved in any fights before."
"He wasn't naughty and was always at home. I'm not sure if he was involved with drugs – if that's why he was murdered. I heard before that he was involved with drugs, but he denied it.
"I'm still in pain because my son was killed. All I can do is try to calm my mind," she said.
At the time Mrs Somluck spoke to the Phuket Gazette, her son's killers were still at large. However, on April 28 Phuket police arrested three youths who confessed that they killed Thawatchai over his failure to deliver ya bah (methamphetamine) that they had paid 5,000 baht for. One of the suspects is 23 years old, while the other two are 16.
Deputy Superintendent of Thalang Police Piset Chunpet told the Gazette that, "Most of the communities in Thalang are rural and the villagers work on farms.
"Many of their children don't make it to high school – they just stay at home and hang around in groups while their parents are out working," he said.
"The parents don't have time to take care of their children, who often get involved with drugs and gangs. Many communities in Thalang are involved with drugs," Lt Col Piset added.
"To solve these problems, there needs to be cooperation among different organizations, such as tambon administration organizations [OrBorTor], district offices and schools – not only the police," he explained.
"What we are doing now is making lists of youths suspected of involvement with drugs. We will then ask them to take drug tests by supplying urine samples. If they come back positive, we will inform their parents and send the kids to drug treatment programs.
"This way, at least their parents will know what their kids are up to. Some parents don't know, and if they find out they will understand that they have to become closer to their children," Lt Col Piset said.
"This will help, but it won't solve the whole problem on its own," he said.
However, Song, whose twin brother was murdered, says his brother's death was not about drugs.
"The fighting and revenge between gangs is not about drugs, but about things that happened long ago. I'm not exactly sure why my brother was shot, other than maybe he had an encounter with someone from a Plusompan gang who then killed him," Song, now 14 years old, said.
"They cannot come to our area and we cannot go to theirs. Sometimes when we meet another gang in public, like at a temple fair, we fight – we don't even know each other," he said.
Mr Charoen of the Kemarak Center said, "Actually, it's not just Thalang that has problems with youths attacking each other, but many places in Phuket have this.
"Some gangs of young people are supported by older or powerful people such as policemen and local officials," he said.
"In other cases, violence occurs simply because the kids don't like each other, or because of a 'love triangle'," he added.
"The problems can be solved if officials seriously try to do so. Parents often don't understand or accept that their children are causing problems. They think if they just support them with money that everything will be okay," Mr Charoen said.
Sanyalak Yoorak of the Phuket Office of Social Development and Human Security told the Gazette that changing household dynamics are key factors in youth violence.
"Society has changed. Nowadays we have smaller households than before – extended families don't live together like in the past. Both parents go out to work and they don't have time to take care of their children," he said.
Lt Col Pisit assured the Gazette that there are plans to tackle these issues.
"Right now, Provincial Hall has a policy to solve the problems in each community, especially by teaching parents how to deal with their children," he said.
"Phuket City has already begun implementing this policy. ForThalang, we have already sent project plans to Provincial Hall and are waitingfor officials to be designated to implement it.
"Meanwhile, schools and local organizations are sending uslists of communities at-risk for crime. When everything is compiled andfinalized, we will begin the project," Lt Col Pisit said.
— Atchaa Khamlo

Join the conversation and have your say on Thailand news published on The Thaiger.
Thaiger Talk is our new Thaiger Community where you can join the discussion on everything happening in Thailand right now.
Please note that articles are not posted to the forum instantly and can take up to 20 min before being visible. Click for more information and the Thaiger Talk Guidelines.