BREAKING NEWS: Sale of Phuket's Laguna Beach Resort approved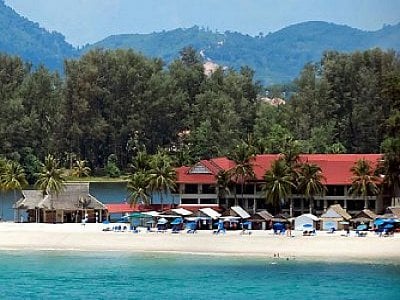 PHUKET: THE 252-room Laguna Beach Resort in Phuket has transacted to Laguna Phuket Club Co, a Thai company controlled by Singapore-based private equity fund Recap.
According to documents filed with the Stock Exchange of Thailand, the Board of Directors of Laguna Resorts and Hotels (LRH) approved the sale of the company's 60% shareholding in the resort for 723.565 million baht.
LRH's joint-venture partner RHI Group Pte Ltd will also sell its shareholding in the company and subsidiaries for an as-yet-undisclosed amount.
Conditions precedent are in effect which call for a completion date for the final transaction on or before May 10, 2011.
Located in the leading integrated destination resort Laguna Phuket, the property opened in 1991 as the Pacific Islands Club, as part of DFS (Duty Free Shoppers), the resort chain co-founded by billionaire Chuck Feeney.
The resort later changed names to its present resort moniker.
A co-ownership structure has existed between Thai-listed developer Laguna Resorts and Hotels PCL and InterPacific Group Ltd.
The buyer, Recap, is no stranger to Phuket. In 2006 it acquired a controlling interest in Phuket Square Co Ltd, the owning company of the Jungceylon shopping, retail and hotel complex in Patong.
Established in 2004, the Recap group has investments in Japan, Korea, China, Hong Kong, Singapore and Thailand.
Leading hospitality brokerage Jones Lang LaSalle Hotels, through its Singapore office, conducted the bidding process on behalf of Recap.
Last year LRH sold the five-star, 226-room Dusit Thani Laguna Phuket for Bt2.62bn to Dusit Thani Public Co Ltd.
The latter has recently announced plans to inject the resort into a new Bt 4bn property fund in tandem with two other Dusit-managed assets. Advisory firms Kim Eng Securities (Thailand) and CIMB Securities (Thailand) have been retained by the group.
At the time of the divestment of the Dusit, LRH commented both to the stock exchange and the media that the transaction was meant to reduce what was considered overexposure to risks in the Phuket and Thai tourism markets.
The group also announced that proceeds would be spent on hospitality investment outside of the country, along with paying down debt and/or dividends to shareholders.
LRH and its affiliates continue to own or control the Banyan Tree Phuket, Sheraton Grande Laguna Phuket, Laguna Holiday Club and Banyan Tree Phuket.
Laguna Beach Resort, which has operated as an independent, has seen significant market share eroded by a growing concentration of new international hotels in Phuket and a decline in value due to the property's age.
In 2009 the listed company reported that the resort contributed 11.39% to hotel-wide turnover amongst the group's hospitality assets, and in 2010 H1 (January through June) 13.25%.
The transaction comes on the heels of the recent announcement by LRH that it will close the 419-room Sheraton Grande Laguna Phuket in the middle of the year.
An agreement was reached with Starwood Hotels and Resorts Worldwide that winds down the management agreement, and the property is to be reopened as a Banyan Tree Angsana brand property on December 1.
A 500mn-baht renovation program has been earmarked for the property.
Hospitality transaction activity on the island remains a key highlight in the industry at present, with another large international hotel currently on the market with expectations of a transaction by the second quarter of this year.
— Bill Barnett
Keep in contact with The Thaiger by following our
Facebook page
.
Never miss out on future posts by
following The Thaiger
.
Phuket, Chiang Mai, Chachoengsao join UNESCO's learning cities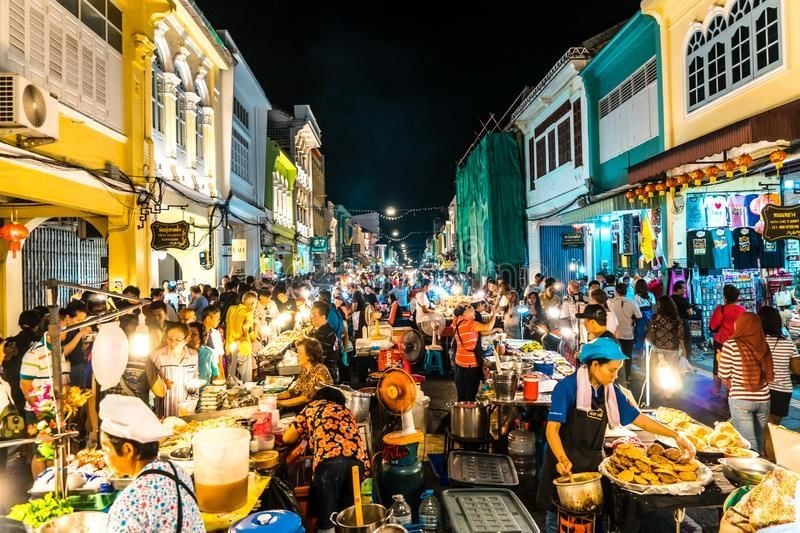 3 cities in Thailand recently joined UNESCO's membership of so called "learning cities" which are said to promote "lifelong learning" and sustainable development. Chachoengsao, Chiang Mai and Phuket joined the UNESCO's Global Network of Learning Cities. Altogether, 55 cities from 27 countries, adding up to 230 cities in 64 countries around the world, according to UNESCO.
"These cities are outstanding examples of how lifelong learning can become a reality at local level. They have proven that effective lifelong learning policies and practices can support the development of inclusive, safe, resilient and sustainable cities and contribute to the 2030 Agenda."
The UNESCO Institute for Lifelong Learning David Atchoarena says the recent new members have shown that they can make "lifelong learning a reality," even after enduring the pandemic.
"With unprecedented urgency, the Covid-19-19 pandemic has underlined the necessity to build more resilient education systems for the future. With more than half of humanity living in urban areas, cities must be at the centre of this undertaking."
David says he hopes it will inspire other cities in Thailand to follow.
"I very much hope that we will see many other cities from Thailand joining the network and working on providing lifelong learning opportunities for all to ensure a sustainable and peaceful future."
The mayor of Chachoengsao, Kolayuth Chaisang, says his goal is to provide "effective education, thoroughly and equally to all citizens." According to the Bangkok Post, the city is a key urban centre both economically and culturally.
The mayor of Chiang Mai, Tussanai Buranupakorn, says he wants to revitalise the city, while also maintaining the cultural significance. The city has a number of educational institutes, which goes along with UNESCO's learning city principles.
Phuket is a hub of sustainable creativity, according to the Bangkok Post. The mayor of Phuket, Somjai Suwansupana, says he wants to preserve the city's "identity, local wisdom assets and the charm of our multiculturalism."
SOURCES: UNESCO |Bangkok Post
Keep in contact with The Thaiger by following our
Facebook page
.
Never miss out on future posts by
following The Thaiger
.
Newborn baby found on bench in Phuket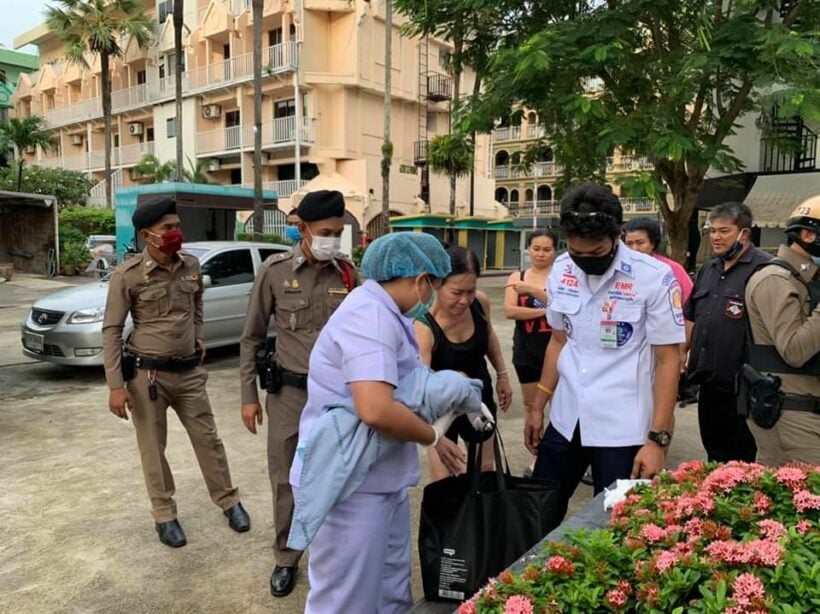 A newborn baby was found on a bench at a neighborhood by Phuket's Patong Road. The baby boy was wrapped in cloth and left inside a reusable shopping bag. The bag also had a bottle of milk, diapers and clothing.
A woman walking by early in the morning heard the baby crying. She followed the cries and found the baby on the bench. She called police and calmed the baby, feeding him milk that was left in the bag.
Police took the baby to the Patong Hospital. The baby, about a week old, is in good health, police say.
"Police and rescue workers together rushed to the scene and called Patong Hospital to have a medical team meet us there … This baby is healthy and does not appear to have suffered any injuries. He is now safe and being cared for at Patong Hospital."
Police are reviewing surveillance camera footage to see if they can track down the mother, or whoever left the baby behind.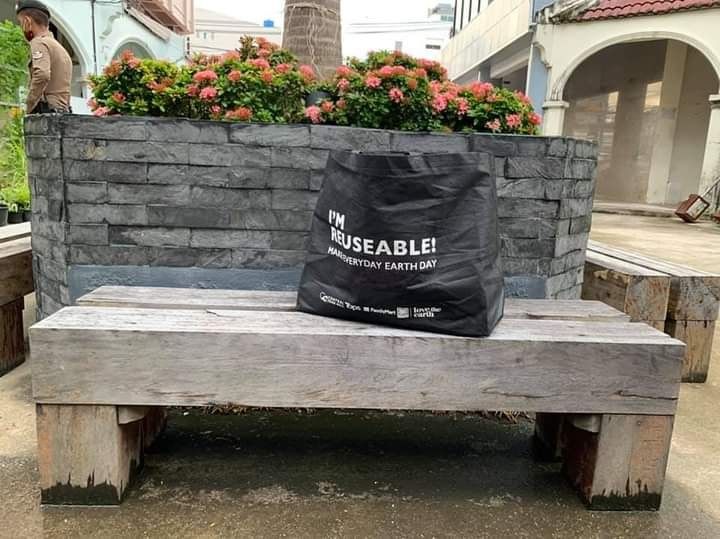 SOURCE: Phuket News
Catch up with the latest daily "Thailand News Today" here on The Thaiger.
Keep in contact with The Thaiger by following our
Facebook page
.
Never miss out on future posts by
following The Thaiger
.
Phuket Immigration handing out 'conditional' 14 day visas, pending investigations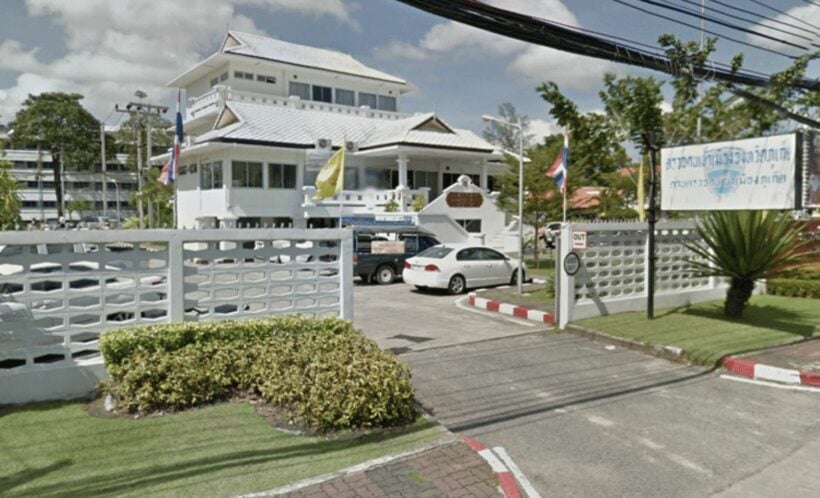 Confusion reigns. It was predictable and many people, despite months of warnings, have left their visa extensions to the last minute. Meanwhile Thai immigration don't appear to be making the process easy as The Thaiger has received multiple comments from foreigners visiting the various immigration offices around the country and encountering 'local' applications of the published guidelines and, in some cases, demands for additional paperwork.
A note to The Thaiger, we won't publish the person's name, from Phuket where a person applying for an extension to their visa has been given something less than the 30 days promised by the government.
"On Monday Phuket Immigration was only giving 14 day 'conditional' VISA extensions from the date of application, not from September 26. They announced this was to allow time to "investigate and verify" the need for the extension.
So basically we paid 1900 baht for a 14 day extension. After announcing this many people left as many que numbers were called and nobody came up. They said if that were the case they would come back later in the week.
So we have to go back on October 5 (or a few days later is ok they announced) to see if we're approved for the 30 day extension from September 26. If not we would be immediately "overstaying" at 500 baht/day.
Thank you
C
Another writer, speaking about the same matter, said that they were still being charged the non-refundable 1900 baht fee for the 2 week extension….
"They still collected the non refundable 1900 baht fee."
Yesterday a person, who had been living in Bangkok under the auspices of the visa amnesty on a lapsed Non Immigrant B (Business) visa, ended up visiting three different offices to get his paperwork sorted out. This is after first contacting immigration by phone to confirm the particular office to attend. He had a letter from the US Embassy explaining that he would be unable to return to the US at this stage due to lack of flights and the current Covid-19 situation in the US. He made an appointment online, as instructed, and it still didn't go very smoothly.
The instructions he received….
If your Visa was cancelled during the Covid-19 crisis, and you are currently under the amnesty grace period set to expire September 26, you will need to schedule an appointment online to queue in with the Immigration Division 1 at Muang Thong Thani (near Don Mueang Airport). You will need…
Online appointment with Immigration Division 1
Passport
TM 6 Departure Card
1,900 Baht fee for short term extension
Letter from embassy specifically stating inability to leave Thailand due to lack of repatriation flights and or a high risk of contracting Covid-19 in one's home nation.
US Embassy letter request can be made online here
Portrait photo to affix to short term extension application 3.5 cm x 4.5 cm in dimension
After going to Counter K and Counter J (2 separate buildings), he ended up being asked to go to the Chaeng Wattana office instead, and then was shuffled off to yet another office. Additional paperwork was also requested, beyond what had been asked for. After nearly a full day he ended up with a visa stamp for a 30 day extension in his visa.
He also noted that there is NO ATM around the Mueang Thong Thani immigration offices and our reader had to take a 60 baht motorcycle taxi ride to get cash.
Probably worse, he said that the Immigration officials (clearly overworked at this time), were "extremely rude" and that the facilities (apparently temporary) are "less-than-adequate", especially the Counter K, which was basically a parking garage with seats… no fans.
Additionally, contrary to the clear advice on the Thai Immigration website, most people getting their extensions were from the date of their visit and NOT the end of the September 26 amnesty.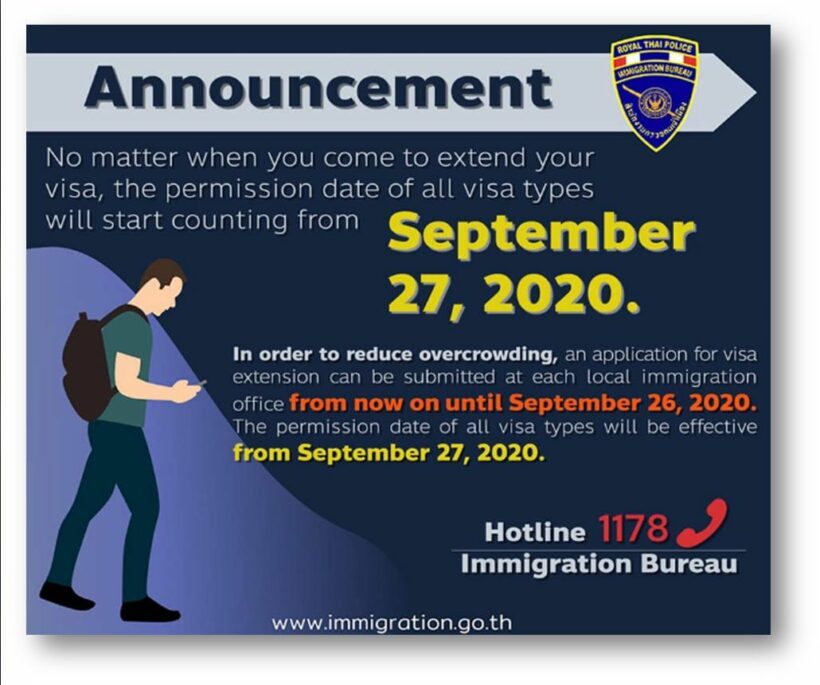 The moral of this tiny microcosm of stories is that it's probably the busiest week for Thai immigration in history. The officials will be stressed and stretched, there will be long queues and there will be confusion. We should also mention that we've had a few foreigners contact us saying that things went very smoothly for their extensions, so well done to all concerned in those examples!
Be prepared, take ALL your paperwork, expect to asked to produce more evidence, make sure you have all your photos and copies of your passport, TM 6 departure card, plus filled-in applications before you head to the Immigration offices.
Keep in contact with The Thaiger by following our
Facebook page
.
Never miss out on future posts by
following The Thaiger
.