Phuket
Aussie lifeguards help bring man back to life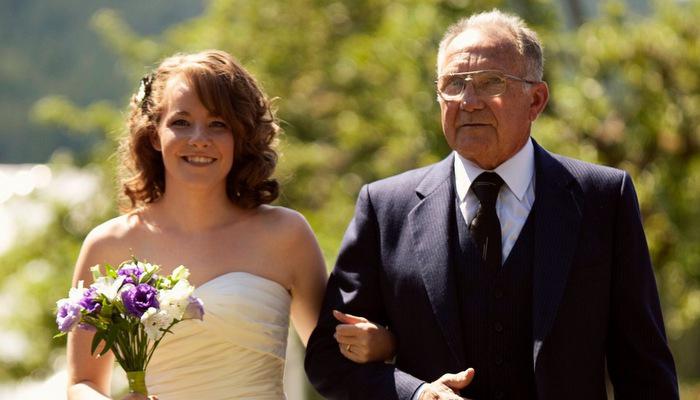 PHUKET: After 30 minutes of cardiopulmonary resuscitation (CPR) and six injections of adrenaline, Mike Reynolds' heart started to beat again. His 18-year-old daughter, Kristi, rushed into the emergency room as the two holidaying Australian lifeguards that had saved him from a drowning-induced heart attack while on a trip to Phi Phi Island waited outside.
Also standing outside the room was his other daughter, Katie Severn, her husband Stephen and her two young children.
"They had his heart [beating again], and I expected he would be fine. But when I went in, his eyes were open, but dead, not moving – just nothing. That was really hard to see, I had figured that with his heart beating he would be fine," Katie explained two weeks after the event, as she rocked her 4-month-old Zachery to keep him happy in the lobby of Bangkok Hospital Phuket.
Mr Reynolds, 73, was in a coma undergoing a full seizure when he arrived at the hospital – a sign that at least some brain damage had occurred. How much is still unknown.
He had left Salt Spring Island, Canada, with Kristi for his first holiday in over 25 years, joining Katie and her family, who had been in the Kingdom for the past nine months. Mr Reynolds and Kristi were to return on April 25. On April 22, he suffered the heart attack while snorkelling at Maya Bay.
The Reynolds had booked the day-trip, like thousands of tourists to Phuket, with a travel agent in Karon Beach. They were taken to Rassada Pier from which their VIP speedboat, owned and operated by Phuket Absolute Marine, departed.
There were about 50 people who boarded the boat with the Severns and Reynolds, said Katie.
The next portion of the trip went exactly as expected. Everyone was unloaded at the renowned Maya Bay and allowed to wander around the beach before heading up to the lookout. Then, guests were brought back to the boat and taken around the point to another bay to go snorkelling.
"They gave us the spiel. If you need a life jacket, please wear one. This is your snorkel, goggles, put them on. They didn't give instructions on how to breathe through it."
It was a sunny day with blue skies, but the water was a little choppy, Katie recalled.
SNORKELLING
"He's a strong swimmer," said Mr Reynolds' wife of 33 years, Dora. Mrs Reynolds landed in Phuket two days after the incident and is now waiting for the green light for an air ambulance to take her husband back to Canada. "We never went on vacation, hence why I was at home working. I don't know if he's ever been snorkelling before, he's been to Mexico and stuff a long time ago. But in the past 25 years or so, no he's not been snorkelling."
Mr Reynolds jumped into the water without his life jacket to join his son-in-law and other tourists.
"The water was wavy, people were coming back on the boat… saying they were totally wiped after swimming out there for 10-15 minutes. I was on the boat with my son and daughter," Katie said.
"I saw one of the guides throwing bread out to the fish, so my daughter was entertained. I saw my dad beside my husband, and they were fine. My sister was taking pictures.
"All of a sudden my sister came rushing onto the boat saying, 'Dad needs his inhaler'. I was like, 'What? What?' I saw him on the rocks, there was another man with him. I could see him heaving. So Kristi got his inhaler and went running off the front of the boat and jumped in."
At that point, Katie didn't understand the gravity of the situation. Mr Reynolds has asthma attacks. She thought it was fine.
AUSSIE LIFEGUARDS – SAVING GRACE
"From that point on, it's kind of a blur," Katie said. "All I remember is seeing my husband behind him holding his back up saying, 'Come on Mike, it's okay.'"
Even from the boat, 60 to 100 feet away, Katie could see that her father's whole body had turned blue.
"That's when I panicked. The driver was in his seat. I was like, 'Do you have oxygen?' Cause I heard people saying, 'We need oxygen, we need oxygen.'"
There was no oxygen on the boat, which is standard for tour speedboats, the owner of Phuket Absolute Marine, Sathanan Chaipradit, told the Gazette on Tuesday.
"I was like, 'What! How do you not have this stuff?'"
Two Australian lifeguards, a father and his daughter, leaped from the boat.
"There were a couple of Thai guides on the rocks with him, but they weren't doing anything, they were just looking at him."
"I ducked down, if I was going to be of any help to the situation, I couldn't look. I would just panic."
Due to the water conditions, it took several minutes for the captain to edge the boat close enough to the rocks to have Mr Reynolds taken aboard.
"I think that's where the guides were helpful," said Katie.
"I just saw him [the lifeguard] doing CPR. I nearly buckled to my knees seeing it."
"My husband was with the lifeguard. I could hear him yelling from the back, 'Come on Mike! Come on!'"
The boat sped away, taking them not to Phuket, but to Phi Phi Hospital, only about five minutes away.
"The lifeguard was doing CPR as we got him into the hospital, until the nurses took over. They were in there for like 20 minutes doing CPR and they said they put six shots of adrenaline to get his heart beating again."

INSURANCE
Then Katie was handed a phone from a stranger.
"They just put a phone in my face and said, 'insurance company'."
"The lady started talking. She said they needed a speedboat transfer. It's not covered on insurance. It costs 25,000 baht. You need to pay. You need to pay."
Katie immediately agreed.
"But she kept pausing and saying, 'Hold on one moment, let me check the price.' I was like, just get the boat here!"
At some point, the tour boat departed leaving behind Mr Reynolds' family, the Australian lifeguards and another couple that had been on the boat with them.
Tour company owner Mr Sathanan explained the decision. "We believed that the man was now in the care of the doctors, and we had done our part by taking him to Phi Phi Hospital – we did not abandon them."
As her father's heart had re-started, Katie remained fixed on trying to sort out the insurance.
"They were trying to get us to get our insurance together. I was like, we don't have our passports; we don't have our credit cards; we don't have our insurance cards, 'cause we are on a swimming boat trip, so we left them at the hotel.
Eventually, a nurse was able to help Katie make an international call from Kristi's phone.
"My mom luckily had the insurance claim numbers, she started the process from Canada."
Mrs Reynolds confesses, "I don't know what people would do who come over here with no insurance. I wasn't sure ours was going to cover it. I was glad it did, it's going to cost an awful lot of money."
Phuket Absolute Marine owner Mr Sathanan has denied any accountability for the incident, citing a Phi Phi Hospital report that established that Mr Reynolds had asthma.
"Before we let guests go into the water, we make it clear that anyone who has an underlying disease [sic] cannot enter the water, this of course includes asthma," Mr Sathanan said.
However, Mrs Reynolds told the Gazette that doctors at Bangkok Hospital Phuket had ruled out any connection between the incident and Mr Reynold's asthma.
Phuket Absolute Marine does have insurance for its customers, Mr Sathanan said.
"It covers 500,000 baht for an accident and 1 million baht if a customer dies. However, this was not an accident, so the insurance didn't cover it. The insurance company said that, according to doctors, it was due to asthma," he said.
"However, his relatives did confirm that he has his own insurance – I hope it covers all their medical expenses."— Isaac Stone Simonelli

Join the conversation and have your say on Thailand news published on The Thaiger.
Thaiger Talk is our new Thaiger Community where you can join the discussion on everything happening in Thailand right now.
Please note that articles are not posted to the forum instantly and can take up to 20 min before being visible. Click for more information and the Thaiger Talk Guidelines.