Annual English essay awards announced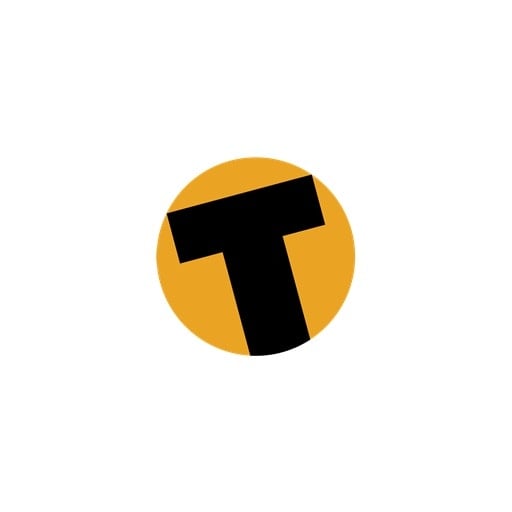 BANGKOK: A student from Yothinburana School in Bangkok has been named the national winner of the 5th Annual Junior IMPAC Dublin Literary Awards for Thailand.
Pawida Krachai of Phuket Wittayalai School is the Southern winner, as judged by the editorial staff of the Phuket Gazette.
Paphawi Leksakundilok, 16, came top from about 900 entries in the nationwide contest under the theme "Once Upon a Time…"
There are also regional winners from the North, Central and Northeast. The contest promotes creative English language essay writing.
The contest is jointly organized by The Nation, Nation Junior and affiliated publications Citylife Chiang Mai in the North and Phuket Gazette in the South. The event is sponsored by international productivity consultant IMPAC, the Embassy of Ireland, Property Care Services and Kerry Group.
The junior IMPAC literary awards competition also takes place annually in Mexico, the Northeastern United States and Malaysia as well as Thailand.
The national winner from Thailand wins a trip together with one parent to Dublin, where they will attend the senior international IMPAC Dublin Literary Awards ceremony, the world's richest literary prize.
"This year's contest received more quality essays – both in terms of written skill and creativity – compared to the past. The national winner contest was very close between Bangkok and Chiang Mai," said Pana Janviroj, chief operating officer of The Nation.
Paphawi is also the central region winner, where the two merit awards went to Phonnita Nakasint of St Joseph Convent School and Nattawat Sanpitaksaree of Bangkok Christian College.
The Northeastern winner is Yothin Chinsaen at Srikranuanwittayakom School, Khon Kaen, and the two merit awards go to Prasert Martyn of Khon Kaen Vithes Suksa Bilingual School and Patcharapa Chitrattanawisut of Banphai School.
Citylife Chiang Mai, the organiser of the Northern competition, declared Kanyakrit Vongkiatkajorn of Nakorn Payap International School, Chiang Mai as the regional winner.
The winner in each region received Bt10,000 in cash with a certificate, while the merit award winners received Bt5,000 each with a certificate.
At the award ceremony at the Windsor Suite Hotel, Dr Maryvelma Smith O'Neil, who is an American author and art historian, and Pim Kemasingki, managing editor of Citylife, were keynote speakers, sharing their experiences and inspiring the young Thai students.
The IMPAC Dublin Literary Awards competition is divided into national and regional categories and open to Thai students between the ages of 14 and 18. They are required to write an essay of between 800 and 1,200 words in length on their own.
This year's judging panel for Bangkok and National Awards were Dr Sirikorn Maneerin, former Deputy Education Minister; HE Eugene Hutchinson, the Irish Ambassador to Thailand; Assoc Professor Suchada Nimmannit, former president of Thailand Tesol, the association of teachers of English; Assoc Professor Prathoomporn Vajrasthira, author and former international relations lecturer at Chulalongkorn University; Ajarn Atchara Pradit, head of children's literature programme, Faculty of Humanities, Srinakharinwirot University; and Pana Janviroj of The Nation.
Click on the links below to read the award-winning stories.
Central Region Winner: Paphawi Leksakundilok
Southern Winner: Pawida Krachai
Northeastern Winner: Yothin Chinsaen
Northern Winner: Kanyakrit Vongkiatkajorn
Next year's essay theme will be "So near yet so far".
— The Nation


Read more headlines, reports & breaking news in Phuket. Or catch up on your Thailand news.
Police investigate motorbike hoons in Patong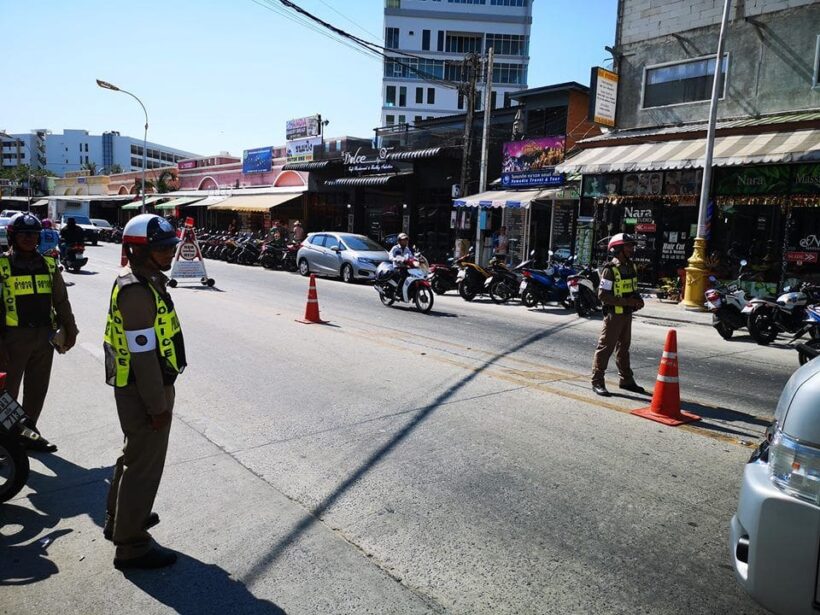 PHOTOS: Patong Police
Patong Police are investigating alleged foreign motorbike racing gangs in Patong after a viral video clip in local social media.
The Patong Police report that the clip of tourists who have been driving their motorbikes at high speed around the streets of Patong has been very popular and provided them with a lot of information about the locations, the bikes and the riders.
Police are now investigating the incident to find the people on the bikes so they can charge them and take legal action.
Every month they say there are about 2,000 cases as Patong Police enforce the road rules around the tourist town. Patong Traffic Police say they are strictly enforcing traffic rules to prevent road accidents and protect tourists.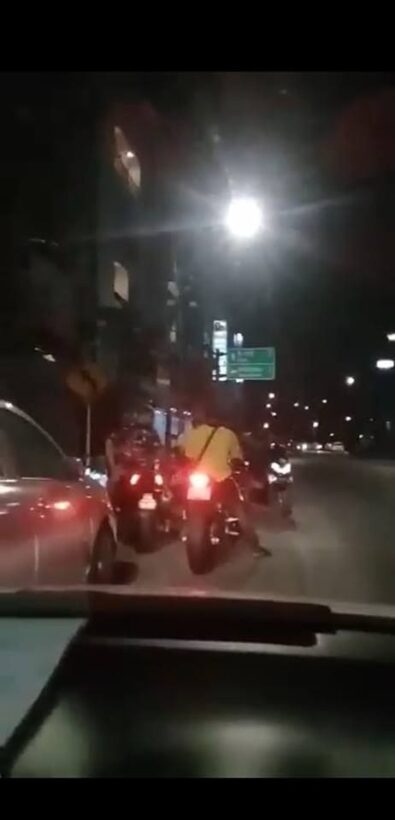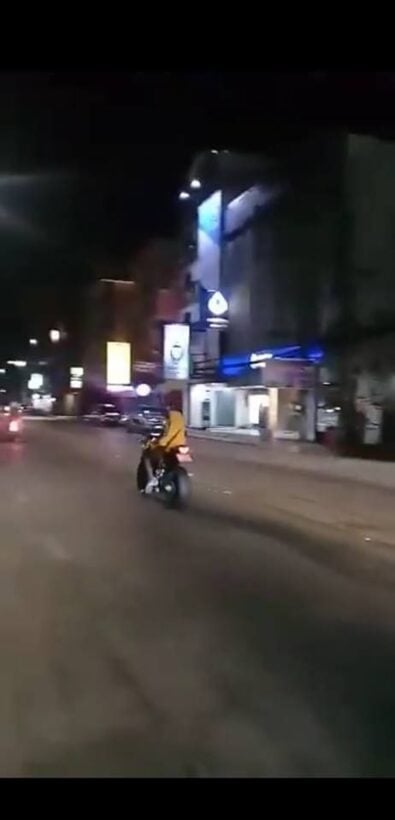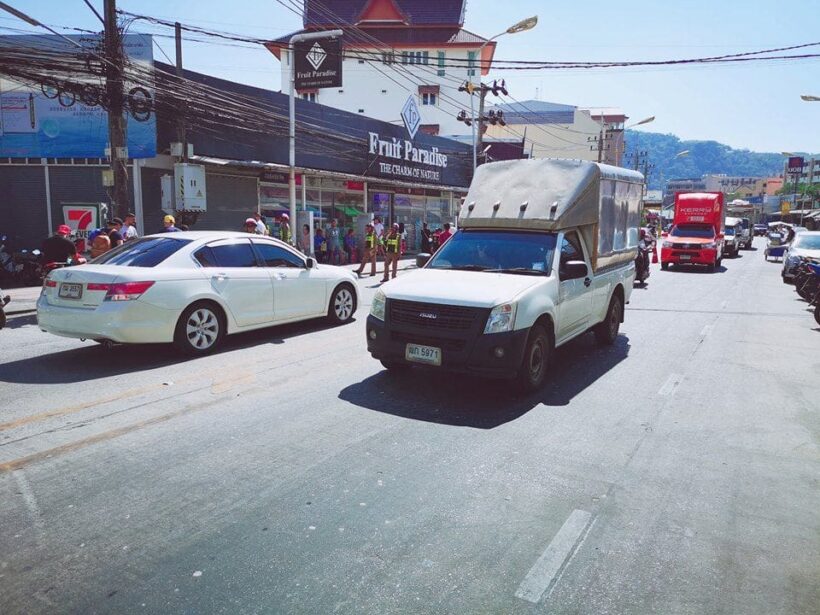 "Self-myofascial release" – what is foam rolling?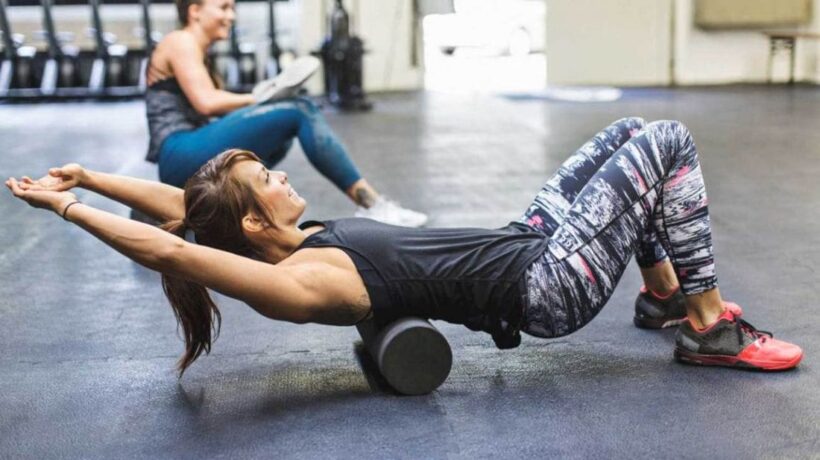 by Krix Luther
The word is out about self-myofascial release – foam rolling – and, no, Thailand people, this doesn't have to do with a 'soapy' or 'happy-endings'.
So what is foam rolling you ask? Well, it was once a secretive technique used by professional coaches and therapists but has become a regular practice for people across the spectrum of all fitness levels.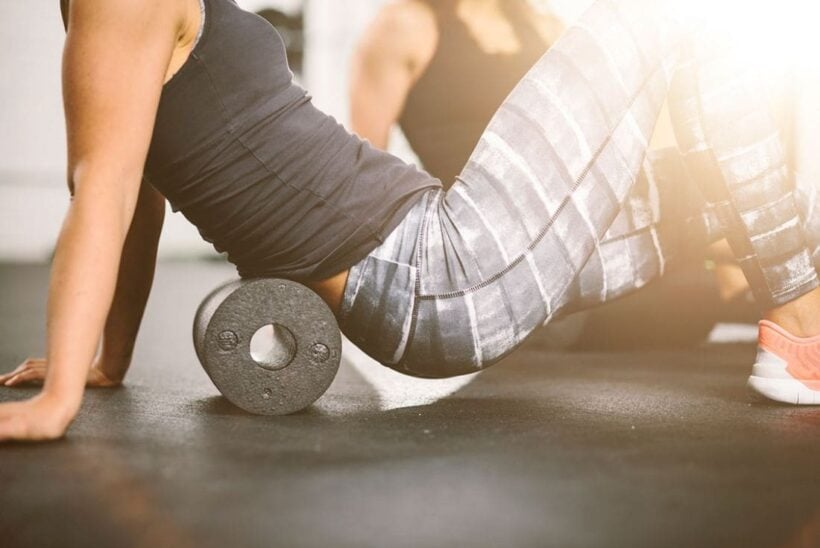 Self-myofascial release is just a fancy term for a technique of self-massage that helps deal with muscle tightness and trigger points.
With a massage parlour never being farther than a kilometre away, and decent one-hour massage costing you less than 500 baht, it might be difficult to see the point of learning the technique – which would explain why I always see a bunch of rarely used foam rollers in the corner of Nai Harn Gym in Phuket (one of the places I work).
Nonetheless, the understanding of your body and muscle structures that comes with practising the technique can offer many benefits.
Increases flexibility and range of motion
Improves blood circulation
Prevents chances of DOMS
Reduces post-workout stress
Helps with post-workout cooldown
Reduces recovery time
Prevents training-related injuries
Reduces chances of overtraining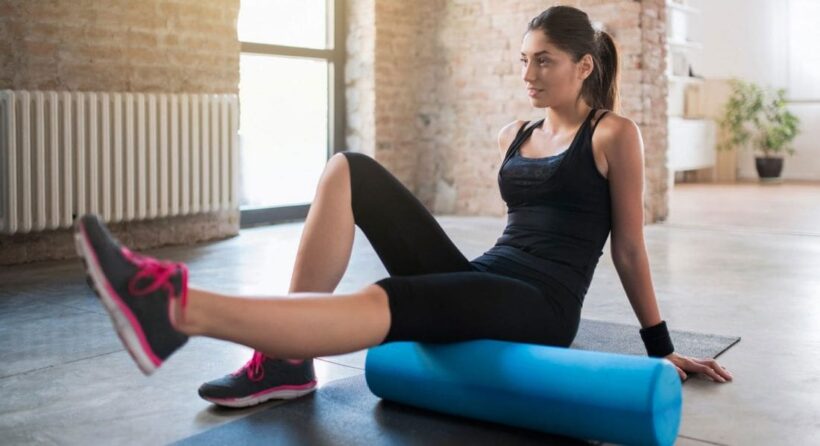 The practice can be done with a foam roller, lacrosse ball, Theracane or your own hands by simply applying pressure to specific points on your body, aiding in the recovery of muscles and assisting in returning them to normal function. We can think of 'normal function' as when your muscles are elastic, healthy and ready to perform at a moment's notice.
Foam rolling after a workout will provide deep compression that will help relax tight muscles and adhesions (fibrous bands) between muscle layers and their surroundings. The benefits of foam rolling are outstanding, in addition to increasing blood flow, which will speed up muscle recovery. Foam rolling can be used for a variety of corrective bodywork.
It can loosen muscles to re-balance posture, re-establish proper movement patterns, enhance performance and help create pain-free movement.
Stretching alone is not always enough when it comes to releasing the tightness, which makes the technique very helpful. Additionally, you are able to feel exactly what is happening and adjust the pressure so that it is uncomfortable, but not unbearable – not always the case when it comes to the toes of your Thai masseuse digging into your back.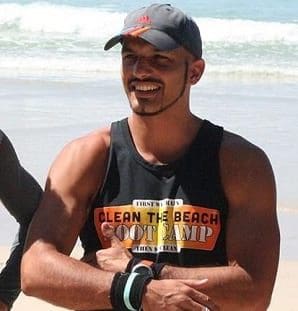 Krix Luther has been a Personal Trainer in Phuket for more than 10 years, he specialises in weight loss, strength & conditioning, TRX and CrossFit. For more information about Krix and his services, visit krixluther.com
Elderly motorbike driver dies in Thalang crash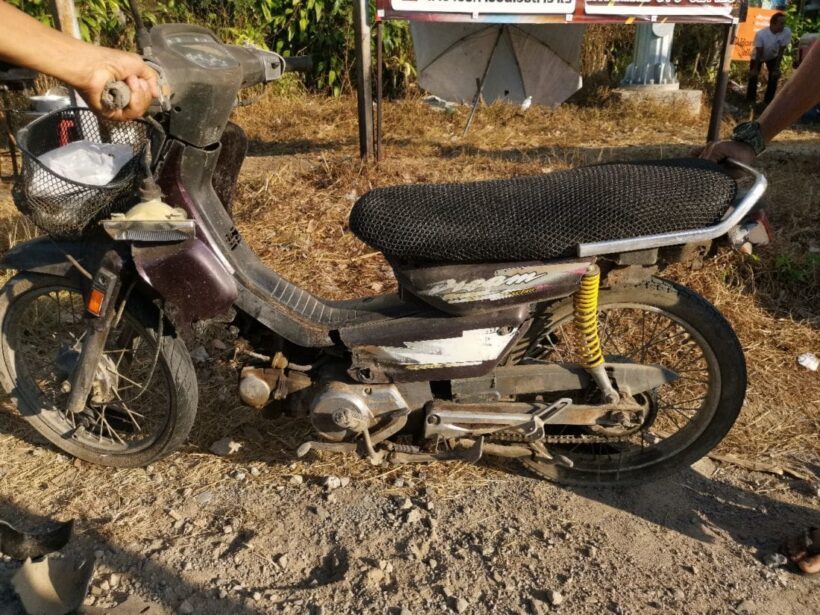 A 74 year old motorbike driver has died after colliding with a high speed taxi in Thalang this morning.
The Thalang Police headed to the accident near an intersection of Thepkrasattri – Nai Yang Road in Thalang at 7.40am.
When they arrived they found a damaged taxi. Nearby they located the damaged motorbike.
74 year old Somchai Uttasaha, the motorbike driver, was taken to the Thalang Hospital but was later pronounced dead as a result of his injuries.
Police report that the taxi was traveling at high speed. The driver was 48 year old Prasert Malitong.
When the taxi arrived at the location of the incident, the motorbike was allegedly traveling outside his proper traffic lane.  The taxi collided with the motorbike at speed.
The taxi driver has been charged with reckless driving causing death.