Phuket
A heart lost in Seoul: an English professor struggles with life after love in Phuket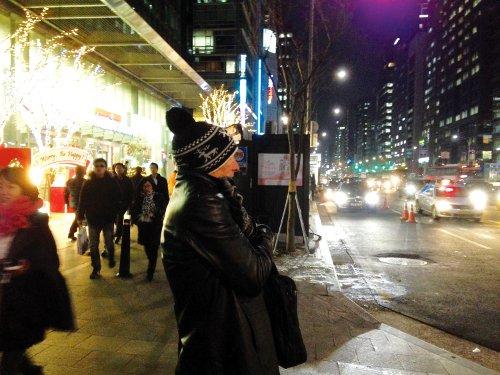 SPECIAL REPORT

PHUKET: In a cautionary, age old island tale, one known by many jaded and broken-hearted men on Phuket, Barry (not his real name) fell in love with a young Thai bar girl.
"It was early Spring, 2010, almost three years ago. Her name was Liz (not real name). I fell madly in love with this girl. Each second apart from her felt like months," Barry, a professor in English, wrote to the Phuket Gazette.
"We were inseparable. We spent every waking hour together – swimming, dancing, shopping, biking, exercising, traveling, fine dining – everything!
"Our love (seemingly) grew – second by second, hour by hour, month by month. I was completely convinced that I had finally located my soul-mate. The woman of my dreams. The one," Barry explained.
November arrived, as had a new motorbike for Liz, jewelry, perfumes, spa visits and "a treasure trove of sexy clothing". However, with November came a change in the direction of the winds. The couple decided that it was best for Barry to move to Seoul, Korea for work.
"Looking back, I recall being reluctant to make this move, but Liz was adamant of its merit for our future life together," he explained.
"The plan was that I would work in Korea and send money to my personal account at the Siam Bank. I began by sending around 60,000 baht per month. Liz would access the funds through a debit card. She convinced me that it would be better for her to save our money. The reason for this escapes me now. I was so madly in love with this girl, I rarely paused to question 'why'."
"Each and every day Liz sent me two, three, sometimes four messages exhorting her passion for me – her undying love for me. She talked of marriage, having my baby, and an immeasurable love for me… life was indeed grand.
"At least once a month I would traverse the streets of Seoul shopping for sexy underwear, fine jewelry, candy, shoes, exercise garments, plush toys and all manner of other goodies to send to Liz by courier. I cut out hundreds of little red paper hearts, writing 'Barry loves Liz' and 'Liz loves Barry' on each and every one," Barry wrote.
Though rarely getting to visit Liz, Barry began to notice a number of incongruities when he did make it back to the island – the type of evidence that should have served as more than just red warning flags.
Barry listed just a handful of the warning signs: "While making her bed one morning, a box of condoms fell onto the floor – not mine; answering the phone – a strange man's voice, and then a hang up; strange conversations emanating from a locked toilet; long disappearances during the day and at night.
"Frantically trying to hold onto Liz, while thousands of miles away in Korea – I began to increase the amount of money I sent. I began to send her 104,000 baht, and two boxes of goodies per month.
Then in August this year Barry asked Liz to marry him. She accepted immediately saying "I'm the luckiest girl in Thailand!".
Barry, now 58 years old, was elated.
"Returning to Korea, I booked myself into a tiny little room, with a tiny little bed, barely big enough for me to stretch my arms… no window, no air-conditioning, and no heat.
"I began to work seven days a week. I took extra jobs early in the morning and late into the evening. I started at 5:30am and was rarely home before 10:30pm. I worked all day Saturday and Sunday as well.
"I was so excited about our marriage!"
Taking no luxuries for himself, Barry explained that he was surviving on peanut butter sandwiches and watered down orange juice – he was transferring all the money he could back to Liz in Rawai as she saved up for what he thought would be their future together.
For two months Barry lived off of the dream of his life with Liz. They spoke over the phone "at least six times a day".
Each conversation ended with Liz saying exactly this: "I have only one plan Honey. We will get married in December. I will have your baby. We will make love all night," Barry said.
On November 20, Barry discovered that Liz had another boyfriend. "I discovered that she'd had this boyfriend for at least two years of our 'passionate' affair – maybe from the start. I discovered who he was and that he had a wife and family in Rawai.
"I was informed that he stopped by Liz's apartment every night at 9:00 pm – seconds after she had told me she was going 'beddy-bye'. These are irrefutable, verifiable facts," Barry wrote.
A deluge of stories came flooding in from friends and acquaintances still on the island.
"My heart began to shred. I confronted Liz on Skype. Me, shivering in my little room, jar of peanut butter in hand – even wearing a hat and gloves because of the lack of heat in my room. All my money having gone to Rawai three days earlier," he said.
"Liz said the man was only a friend."
Shortly after their Skype conversation, Liz made four trips to an ATM to withdraw the 104,000 baht recently sent from Korea by Barry. "I know what you're thinking – and you'd be right – 'How could I possibly be so stupid?' I was stupid.
"In the still clear recesses of my 'love sick' mind – I knew. I had been played. I had been played for a long, long time. I began to realize (albeit slowly) that Liz had never loved me. She had lied to me every day for 30 months.
"She lied to me about everything. I began to realize (as some of my Facebook acquaintances had forewarned me) that Liz had no intention of marrying me on December 21,' he wrote.
On November 21 Barry put in a call to Siam Bank from Korea, asking for a hold to be put on Liz's debit card.
"Later that day, I received my last phone call from Liz… she said only one phrase, in the angriest voice I have ever heard 'F**k off!' That was the last I've heard of her.
"This girl robbed me. As sure as she put her pretty hand in my pocket – she 'robbed' me. She robbed me of my money, my time, my health, my emotions, my self-confidence, my friends, my dreams, my future, and most importantly – she robbed me of my heart.
"I'm still shivering in my tiny little cubicle in Korea. Still scraping the sides of my Ligo peanut butter jar. Still watering down my orange juice to make it last longer.
"I have never liked Korea. I came here to build a life for Liz and I… I walk the streets in a daze. I had no time to make a single friend – my only goal was my life with Liz. I have never been so sad, so all alone, so disillusioned, so broken," Barry wrote.
— Isaac Stone Simonelli

Join the conversation and have your say on Thailand news published on The Thaiger.
Thaiger Talk is our new Thaiger Community where you can join the discussion on everything happening in Thailand right now.
Please note that articles are not posted to the forum instantly and can take up to 20 min before being visible. Click for more information and the Thaiger Talk Guidelines.