Phang Nga
All four bodies of missing Phang Nga fishermen found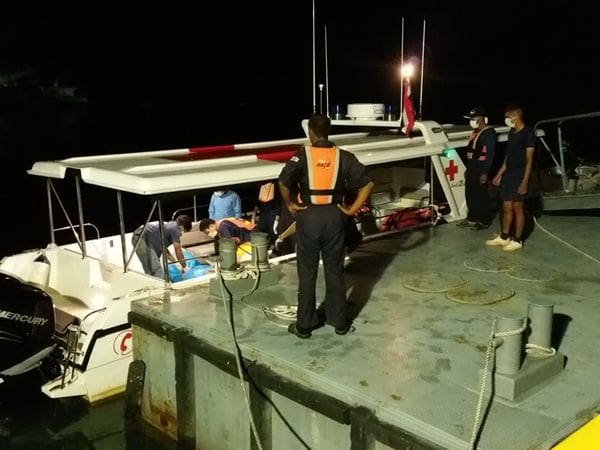 All four bodies of the missing Phang Nga fishermen have been recovered. Sadly they have all perished.
The search continued off the coast of Phang Nga for the four for a week since their boat overturned last Tuesday (September 4).
Read more about the original reports of their missing boat HERE.
A body was found floating off Phang Nga on Friday (September 7) and is currently being checked for identification but was not thought to be one of the missing men.
Read more about that discovery HERE.
Yesterday Royal Thai Navy officers were notified by local fishermen in Phang Nga that the bodies of four missing fishermen were found and recovered. The bodies are being kept at Tai Muang Chiapat Hospital in Phang Nga for identification.
Police are continuing their investigation into the men's boat overturning and how the local fishermen came across the bodies.