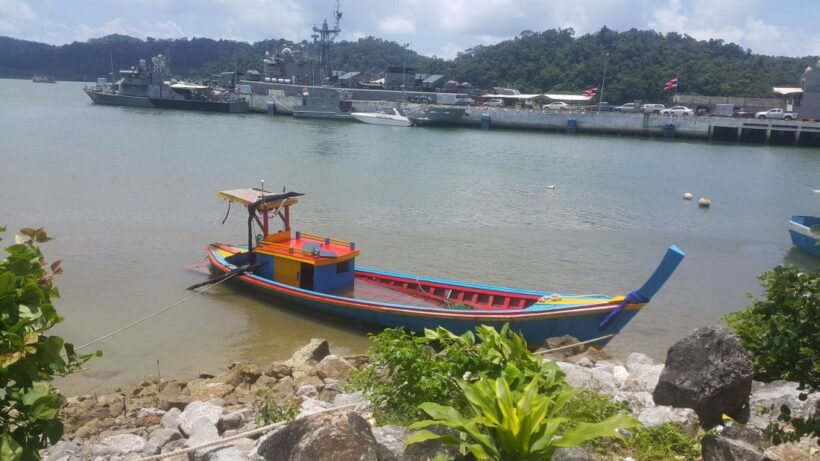 A body was found floating off Phang Nga on Friday (September 7) and is currently being checked for identification.
Meanwhile, the search continues off the coast of Phang Nga for four fishermen after their boat overturned last Tuesday (September 4).
Raead more about the fateful boat-trip HERE.
On Friday (September 7) a body was found by local fishermen one mile offshore. Officers from the Royal Thai Navy were called to assist in the recovery the body. Relatives of the four missing fishermen were informed about the discovery.
Bu tnone of the relatives believe that the body is one of the four missing fishermen as they are not familiar with the clothes on the body. In addition the body appears to have been floating in the sea for longer than a week.
However identification tests are now being conducted at Tai Muang Chaipat Hospital while the search continues for the four men off Phang Nga.