Pattaya's Walking Street gets a 'family' make-over.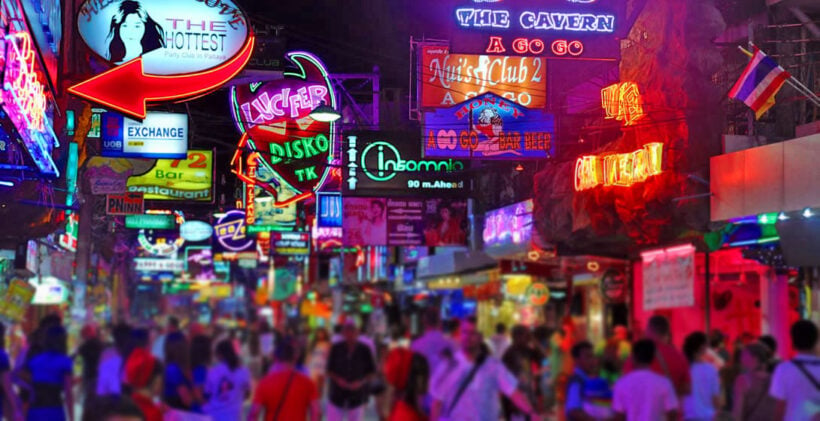 Walking Street in South Pattaya is facing its biggest makeover in decades early next year for a more family orientated feel. The unsightly hanging wires are set to be buried underground in an effort to beautify the infamous red light street to appeal to families.
But not everyone is thrilled about it – the operators are worried about the effect on their business of the anticipated three months of work.
Yesterday a meeting was held at Raas attended by mayor Anan Jaroenchasri, City Hall officials, electrical engineers and the bar and restaurant owners.
The operators in particular wanted to know what would happen and how the work could have as minimal an impact on their profits as possible.
The 'Hanging Wires of Thailand' have been a growing problem for many years and they still grow. A budget of 11.6 billion has been set aside to bury the wires in four major cities – Chiang Mai, Hat Yai, Korat and Pattaya but will it ever achieve the job without corrupt influence.
Pattaya is receiving 3.1 billion baht of the pie for work on eight roads – with Walking Street being the fourth in line and looking forward to public accounts where the money is honestly spent.
Work on Sukhumvit, North and Central Pattaya is now about 50% complete.
A total of 46 kilometres of wires will have been buried in Pattaya when the work is finally completed by 2021.
But it is known more and more over head cables are being delivered, especially in Pattaya and linked areas such as Soi Khaotalo and Soi Khaonoi where cables are being added daily.
STORY: PattayaOne.news
Keep in contact with The Thaiger by following our
Facebook page
.
Earthquake rattles north-east Thailand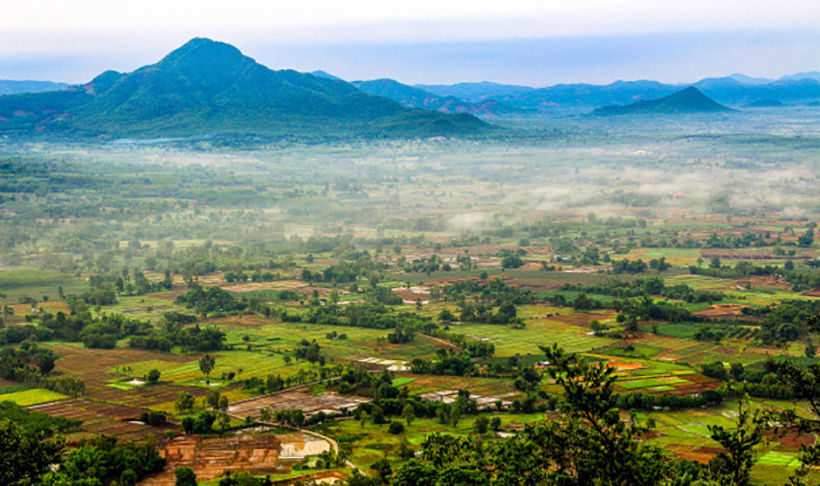 A 3.9 magnitude earthquake has shaken Loei province in north-east Thailand, near the Laos border, although there are no reports of any damage. But residents were certainly talking about it yesterday as it shook the region.
The quake was felt at around 12.30pm yesterday, in the main business district of Loei and several of the surrounding sub-districts near the border.
Thai PBS World reports that the quake's epicentre was about five kilometres under the district of Muang. The Thai Mineral Resources Departments says it may have been caused by movement in part of the Phetchabun fault line or a new fault line linked with one in Laos.
Although relatively minor, the earthquake is the largest to be felt in the area in the last five years.
SOURCE: Thai PBS World
Keep in contact with The Thaiger by following our
Facebook page
.
Thailand rated near bottom for privacy protection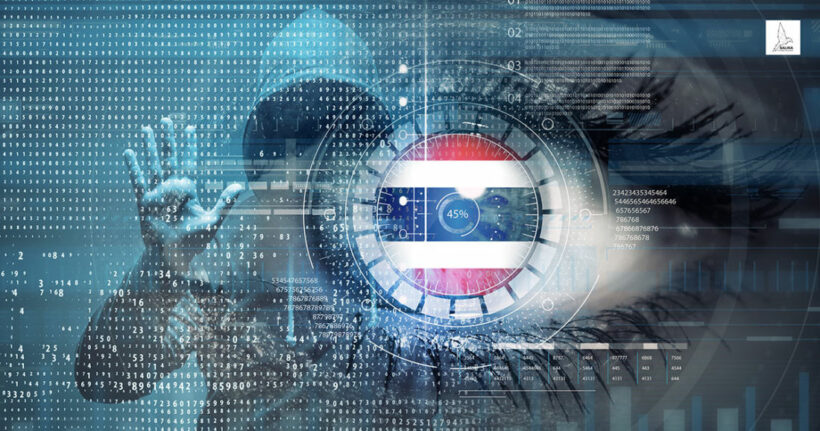 Thailand's new cybersecurity law could be used 'to silence critics', according to a new survey of 47 countries. Thailand placed in the bottom five out of 47 countries ranked for privacy protection, according to a study by Comparitech, a website that researches and compares technology services.
Thailand and Malaysia scored 2.6 out of 5, followed only by India (2.4), Russia (2.1) and China (1.8) in the first-time study, entitled "Surveillance States".
Ireland was at the top of the list, scoring 3.2, followed by Portugal, Norway, France and Denmark, all of which scored 3.1. The study takes into account categories ranging from use of biometrics and CCTV to data-sharing and retention laws. According to the study, biometrics are used for many day-to-day proceedings, such as biometric checks when buying a SIM card.
Thailand's Computer Crimes Act allows officers of the Digital Economy and Society Ministry to request documents and data from service providers without a warrant.
"With a warrant, they are able to request much more information. Many believe the new cybersecurity law will be used by the government to silence critics".
Local cafes offering WiFi are now required to keep a log of customers' browsing data for 90 days, it was abounded last week. According to the government, this is intended to help identify users who might abuse the laws.
SOURCE: Bangkok Post
Keep in contact with The Thaiger by following our
Facebook page
.
Drug dealer on the run for 20 years arrested by Thai immigration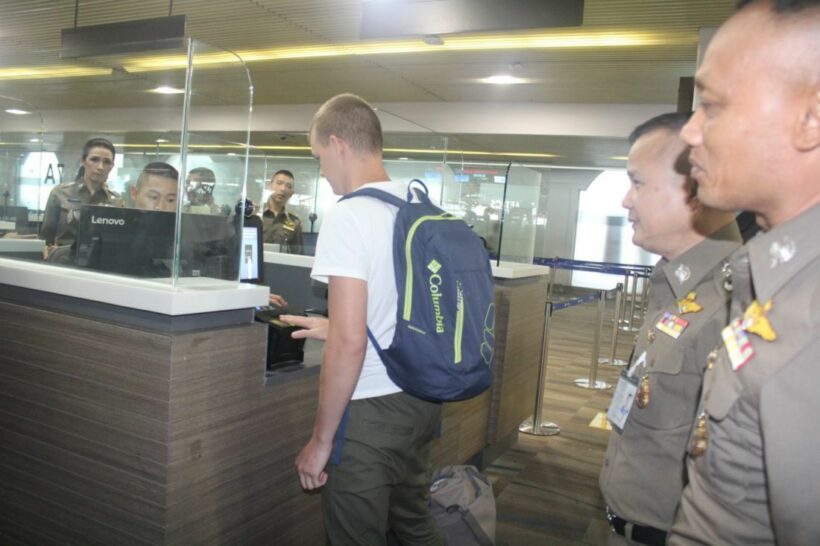 PHOTO: The new biometrics working at Phuket international Airport – The Thaiger
A female drug dealer who evaded capture for almost 20 years has been nabbed after a spate of recent arrests carried out by Thai immigration police. Thai Residents reports that the criminal court issued an arrest warrant for the woman, Chatamach, back in 2000, for possession of methamphetamine pills with intent to supply.
While on bail, she absconded and flew to Australia, where she was reportedly known as Miss Wang. Chatamach managed to remain in the country long enough to gain Australian citizenship.
This month, Thai immigration's biometric system showed that Chatamach had recently re-entered the country, leading to her being tracked down and arrested. Immigration police have also arrested ten foreigners suspected of various crimes using the new biometrics systems at airports.
Two Nigerian men were charged with illegally entering Thailand and are suspected to have ties with a gang responsible for a romance scam operation carried out over a two year period that netted over 2 million baht.
A Russian man linked to a fraud case in his home country has been arrested in Chonburi province. It's understood the man is wanted for a construction scam in Russia costing over 20 million baht.
Also arrested were seven foreign women accused of involvement in prostitution in Pattaya's Walking Street.
Thai Residents reports that three of the women are Egyptian, two are from Uzbekistan and three others are from Uganda.
SOURCE: INN News | Thai Residents
Keep in contact with The Thaiger by following our
Facebook page
.