Woman injured in hit-and-run demands driver turn himself in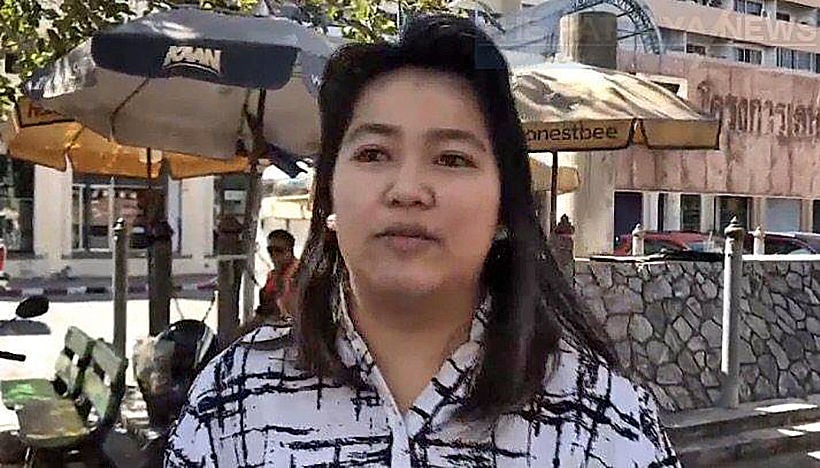 PHOTO: Suthasinee Chartprachum – The Pattaya News
A woman injured in a motorbike accident is demanding that the hit and run driver must take responsibility and turn himself in to police.
26 year old Suthasinee Chartprachum told local media that she and her husband were on a motorbike when they were hit by a pickup truck last Thursday evening near the Thep Prasit National Housing Estate in Pattaya.
The pair were seriously wounded in the incident and are now unable to work to earn their living, she told The Pattaya News.
CCTV footage shows that the motorbike was stationary, waiting to cross the road, when it was struck by the pickup truck traveling at high speed. The incident is being followed up by Pattaya City Police, who are investigating.
SOURCE: The Pattaya News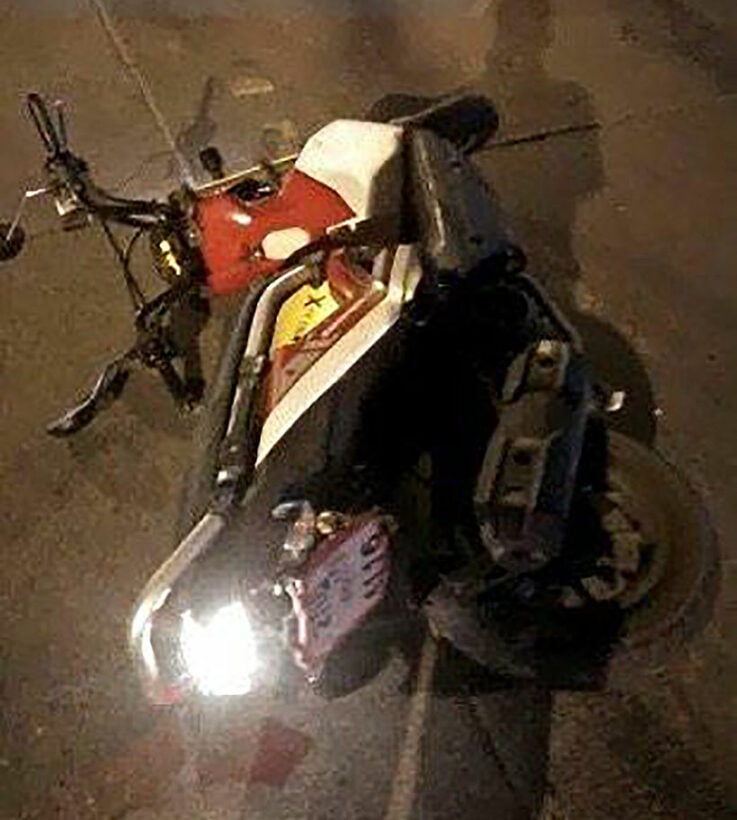 Keep in contact with The Thaiger by following our
Facebook page
.
Swiss expat dies in Pattaya housing estate fire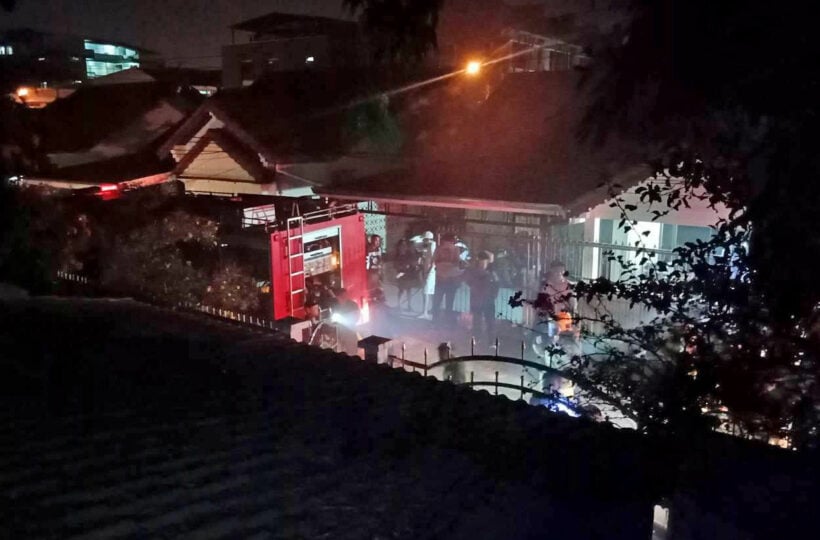 A Swiss man is dead after a house fire in Pattaya yesterday morning. Pattaya City Police were notified of an incident at 6am at a house in a housing estate. Police, emergency responders, firefighters and reporters arrived at the scene to find smoke and panicked neighbours. Firefighters quickly extinguished the blaze and a gas stove in the kitchen was found still on.
An 81 year old Swiss man was found choking from smoke inhalation. He was given CPR and medical assistance at the scene but was later pronounced dead. His name is being withheld pending notification of his family and the Swiss Embassy.
49 year old Phlaserdin Angel, a Filipino, survived the fire. He was found in a panicked state about several dogs who, it turns out, were rescued successfully by firefighters.
"He had lived with Angel at the house for some time. He was elderly and might have left the stove on by accident," said a neighbour.
Police and investigators are continuing their investigation to find the specific cause of the fire.
SOURCE: The Pattaya News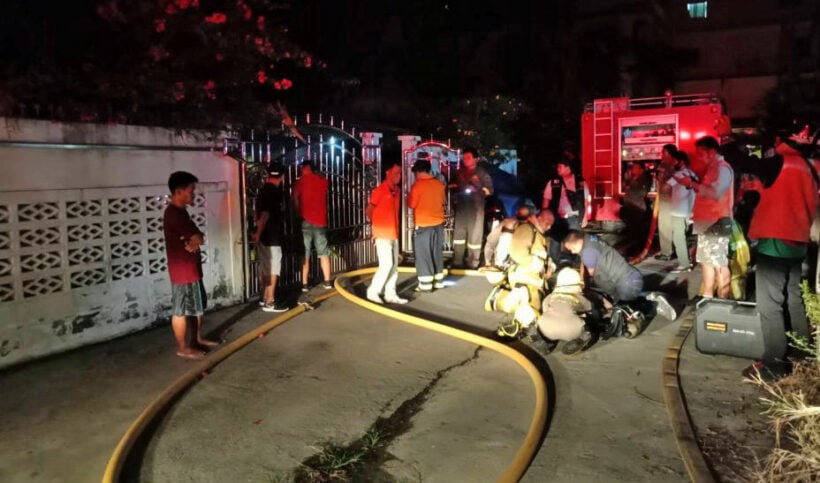 Keep in contact with The Thaiger by following our
Facebook page
.
Man survives drive-by shooting and crash, credits his Buddhist amulet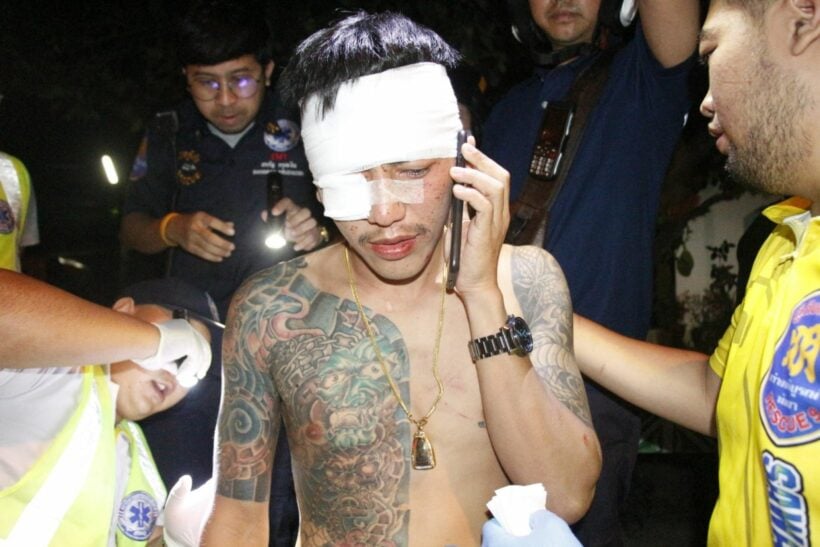 A Pattaya man who was fired upon and crashed into a power pole early yesterday morning is thanking his lucky Buddha and crediting his Buddhist amulet with saving his life. 30 year old Waranyoo Kaewmala's car was shot nine times, yet somehow miraculously escaped unharmed.
Bang Lamung Police were notified of the incident at 2am rushed to the scene to find a damaged car had collided with a power pole. Nine bullet holes were found on the car, with Waranyoo still inside.
Waranyoo is the brother of a famous Thai boxer.
Bullets grazed his head, arm and shoulder, yet none of the bullets made a direct hit. His face was injured from the crash and he was rushed to a hospital, but was in good condition overall.
Waranyoo told police that while he was driving to his home, a pickup truck followed him closely and at high speed.
Police are continuing their investigation. They currently believe that it's a personal conflict and hope to get more information from the victim.
If we were hime'd be buying a few lottery tickets this week, with the number 9 figuring prominently.
SOURCE: The Pattaya News
Keep in contact with The Thaiger by following our
Facebook page
.
Strong waves drags pickup and jet ski into the sea in Chonburi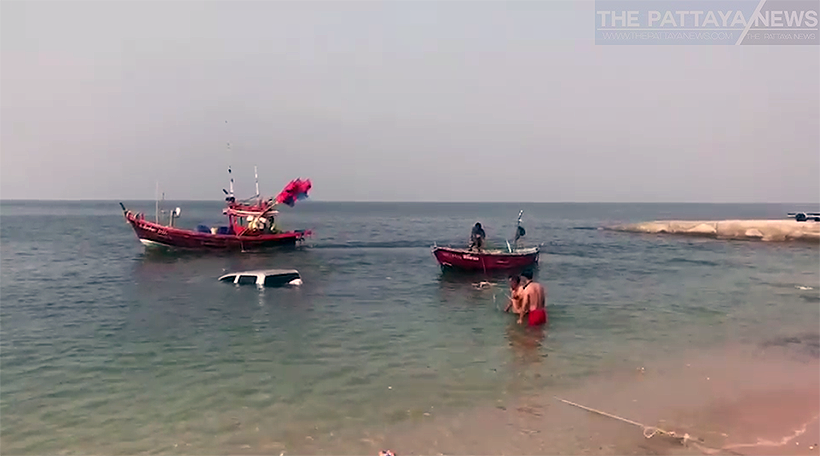 Strong waves have dragged a pickup truck and jet ski into the sea yesterday morning along the shores of Chonburi province, near Pattaya. At around 10:30am, 24 year old Phontawit Pradap used a pickup truck to tow a jet ski from the beach to the water in Saen Suk subdistrict.
While he was towing the jet ski along the shore, a "massive wave hit the jet ski", causing both the jet ski and the pickup to get dragged into the sea.
Local residents rushed to help and pull the pickup truck and jet ski back out of the water. On the plus side, a new method of launching jet skis has now been tested.
Despite everything that happened, Pradap reportedly stayed in high spirits during the incident.
SOURCE: The Pattaya News
Keep in contact with The Thaiger by following our
Facebook page
.