Tourist sniffs a new scam after Walking Street on-the-spot litter fine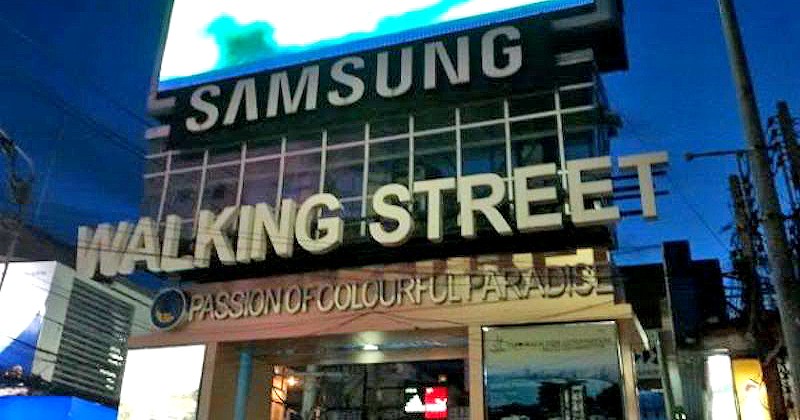 A new scam? The 'spot fine for littering' scam?
An Iranian tourist is voicing his suspicions after being fined for littering on a Pattaya walking street early today (Wednesday) by men who are claiming to be Pattaya City officials, but failed to issue a receipt.
32 year old Shahrokh Assadizadldleh has lodged an official complaint at a Pattaya police station at 3.30am.
Speaking via an interpreter, the tourist said he was strolling on Pattaya's Walking Street when a group of men dressed like officials approached him and demanded he pay a fine of 2,000 baht for dropping a cigarette butt.
The men took him to a desk of officials in front of the Siam Bayshore Resort to pay the fine. He says he paid it but the officials didn't give him a receipt.
The tourist then led police and reporters to the booth of Pattaya City officials at the spot, but none of them knew anything about the fine. The officials said fines were not normally collected at the booth but instead paid at the Pattaya City Office.
Police then led the Iranian tourist to City Hall to issue him with an official receipt for the fine. An official complained that he had to pay from his own pocket to get the receipt issued. Police have so far been unable to identify who took the tourist's money.
SOURCE: The Nation
Keep in contact with The Thaiger by following our
Facebook page
.
German tourist dies after falling from Pattaya condo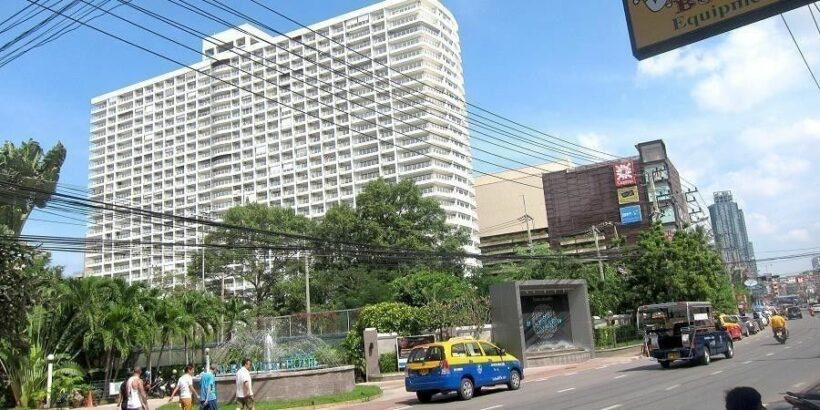 A German tourist died after falling from the 15th floor of a Pattaya condo this morning.
The Pattaya police station report that they were alerted at 6.30am of a foreigner falling from his room on the 15th floor of View Talay Pattaya Beach Condominium. Police haven't provided the man's name, but say he was between 40 and 50 years old and had a German passport.
Pol Maj Saijai Khamjulla from the Pattaya police says there was no sign of foul play in the room but police will investigate if it was suicide, an accident or something else. His friends have yet to be questioned. The the local German honorary consulate has been notified.
SOURCE: The Nation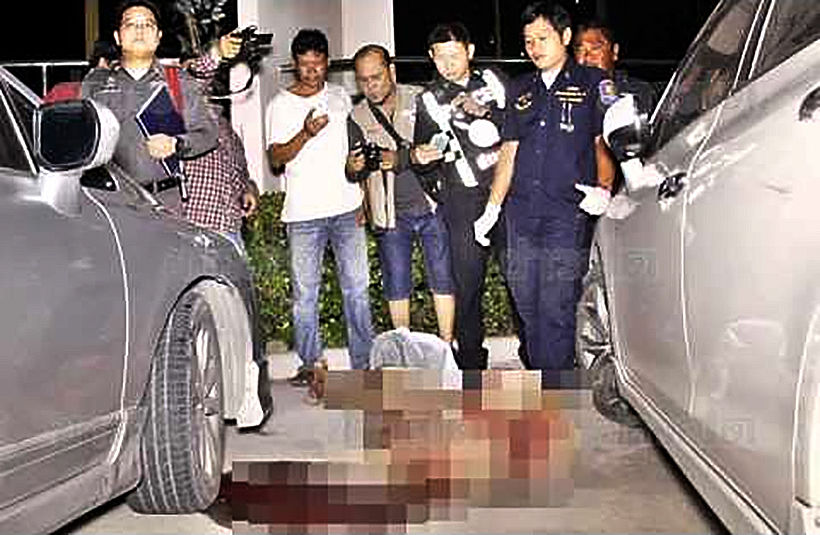 PHOTO: The Nation
Keep in contact with The Thaiger by following our
Facebook page
.
Two British men arrested for dealing drugs in Thailand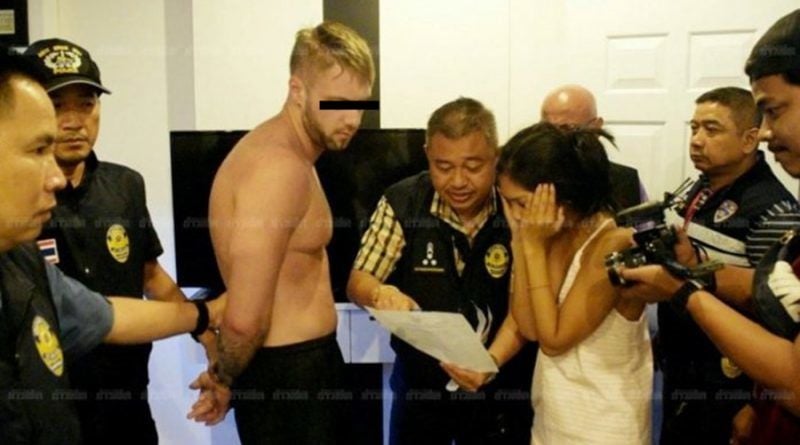 PHOTO: Sanook
On August 20, more than 20 police officers used a warrant to search a home in Chonburi, eastern Thailand, seizing nearly 5 grams of cocaine.
Police also seized the home itself, worth about 6 million baht, a car and motorbike, along with 3 bank books and some jewellery items.
The house was occupied by British man Luke Timmins, 28, already wanted for drug offences under an international arrest warrant issued by the UK , and a 24 year old Thai woman known only as Cherman.
Both tested positive for cocaine, with Timmins claiming he purchased the drug for 2,500 baht a gram from a Thai man on Pattaya's Walking Street.
Luke Timmins' father, Michael, was previously jailed for 6 years for smuggling mephredrone into the UK. The drug was used to make 30 kilos of bath salts, also known as the zombie drug.
At the same time, in Mahasarakham province, another team of officers arrested fellow Englishman Daniel Wood, 29, on charges of drug dealing. At the time of his arrest, he was taking his wife to the temple.
While Wood was not in possession of any illegal substances, he was found to have overstayed his Thai visa since October 17, 2016, and also had a warrant out for his arrest in the UK on charges of smuggling drugs into the country.
He had flown to Thailand, married a Thai woman, and worked with Luke Timmins selling drugs in Pattaya.
Both men were found to be connected to Adrian Matthews, who has gang connections in Pattaya, and was stopped by Customs officials in New Zealand in possession of methamphetamine (ice) worth about 17 million US dollars, in October 2017.
Source: Thai Residents
Keep in contact with The Thaiger by following our
Facebook page
.
Thief steals from a Pattaya bar's merit money tree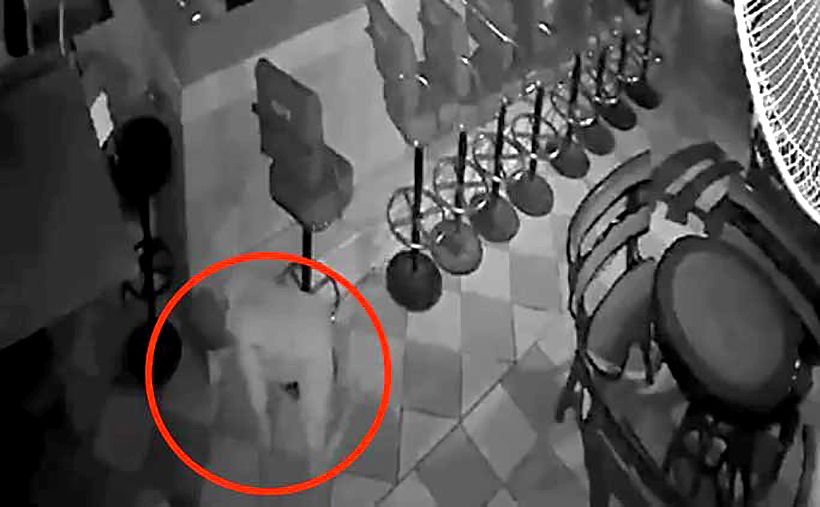 CCTV surveillance footage from the Bart Navy Bar on Pattaya Beach Road reveals a thief crawling in and stealing from the merit making money tree in the bar.
The We Love Pattaya Facebook page describes the thief as a "sinner".
#พัทยาเตือนภัย โจรใจบาป ขโมยเงินทำบุญ เกลิ้ยง !! กล้องวงจรปิดบันทึกภาพ โจรใจบาปแอบคลานเข้ามาในร้านบาร์เบิรด์เนวี่บาร์…

Posted by เรารักพัทยา on Monday, 19 August 2019
The time stamp indicates that the"sinner" was operational around 4.30am yesterday (Monday) morning.
The bar in Soi 7 Pattaya is well situated about 200 metres from the Pattaya police station.
Merit trees are set up in many bars to collect donations for "tham bun" (merit making) which are then donated to local temples and charities.
SOURCE: ThaiVisa
Keep in contact with The Thaiger by following our
Facebook page
.