Hotel guest in Pattaya shocked as staff force her to wash stained towel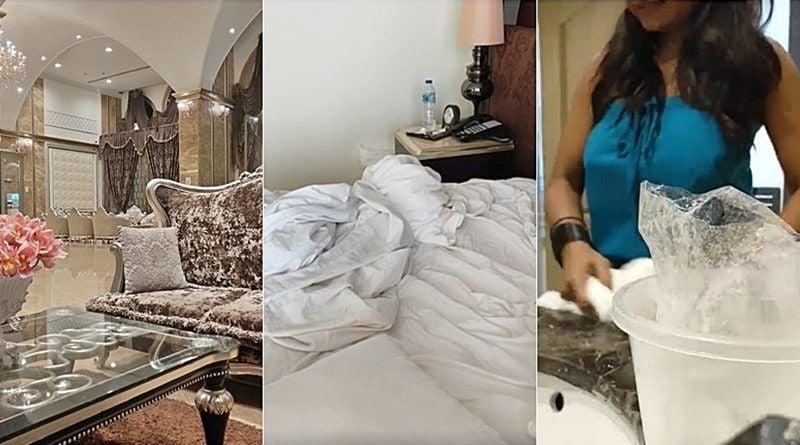 PHOTO: www.ให้ความรู้.com
A hotel guest in Pattaya who left a make-up stain on one of the towels in her room has been forced to clean it by staff before they would return her deposit.
Atchareeya Sotrapram took to social media to share her rather unusual story, saying hotel staff advised her that unless she washed the towel to remove the make-up stain, she would be charged for damage.
In her Facebook post, she says she was at the Reception desk and going through the check-out process when staff sent a member of the Housekeeping team to check her room. When the maid called Reception to tell them about the make-up stain on the towel, Ms Atchareeya was informed that she would lose her security deposit.
The outraged hotel guest says she's stayed everywhere from one star to six star hotels but has never had such an experience before. She adds that it was not made clear to her at any stage that she would be charged in such circumstances.
Having been left with no choice but to clean the towel if she wanted her deposit returned, Ms Atchareeya returned to the room with detergent supplied by hotel staff.
She says she made a video to vent her anger while washing the towel, but was unsure where to go to make a complaint.
In the end, she says she returned to her home in Melbourne, Australia, without taking the matter further, but wants to highlight what happened to her as a warning to other travellers.
SOURCE: Thai Residents
Keep in contact with The Thaiger by following our Facebook page.
Never miss out on future posts by following The Thaiger.
Massage workers in Pattaya call for reopening of spas and massages shops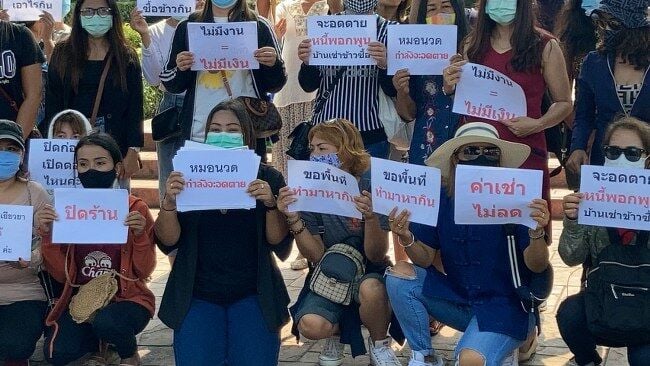 A group of about 50 workers from Pattaya massage shops and spas gathered together to call for the reopening of their businesses after being closed for the past month due to Covid-19 restrictions. The group called themselves the "Pattaya Health Massage" presented a letter signed by 60 massage shops, spas and gyms to Bang Lamung District Sheriff this morning.
Chon Buri is listed as a "high risk" area with maximum restrictions. Many nonessential businesses in the province have been closed including massage shops, spas and gyms.
Now that Chon Buri has gone 5 consecutive days without a local Covid-19 infection, the workers say it's time for businesses, like massage shops and spas, to reopen.
The workers also raised the point that other provinces and districts across Thailand are loosening restrictions as the number of active cases continues to drop. The workers also said that there are no Covid-19 clusters or major outbreaks related to massage shops or fitness venues.
Bang Lamung District Sheriff Amnat Charoensri met the protesters and collected the petition and says he understands that many people need to get back to work to earn income. Local officials are expected to hold a meeting within the next week to potentially loosen restrictions.
SOURCE: Pattaya News
Catch up with the latest daily "Thailand News Today" here on The Thaiger.
Keep in contact with The Thaiger by following our Facebook page.
Never miss out on future posts by following The Thaiger.
29 arrested in Pattaya for smoking shisha above Indian restaurant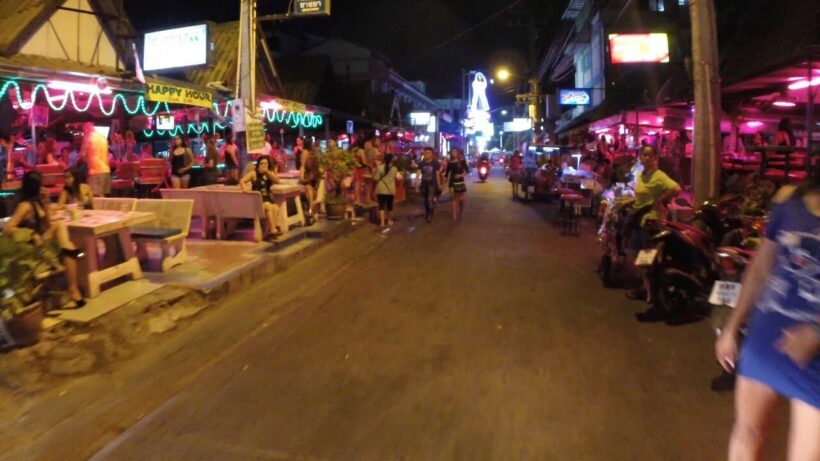 Police are investigating an Indian restaurant where they arrested 29 people for a late night party in Pattaya's Soi 7. The incident took place at 12:30am at a 5 story building which had the first 3 floors closed. Police say the venue was actually operating as a shisha lounge, pool hall, and bar.
The raid was based on a tip from an undercover officer who had previously confirmed the location was open and operating. When police entered the building, they found 29 people either smoking shisha, or hookah pipes, while others were playing pool, or snooker. Police say they found 18 hookah pipes (as distinct from 18 hookers).
In Thailand, shisha and hookah is illegal. 11 foreigners from India, Cambodia, and other countries were found at the venue. The remainder were Thai nationals. All 29 were arrested and taken to the Pattaya Police station where they will face charges under the Emergency Decree Act, the Communicable Disease Act and possession of an illegal substance.
Police say they don't know who owned or managed the venue and they claimed many of the people present were "playing dumb" in terms of how they knew about the venue or who was responsible for it. Police say they will be interrogating and interviewing those arrested today to determine who should be held responsible. They also seized documents from offices on the top floor relating to ownership.
Pattaya is a "highly controlled" zone as set by the Centre for Covid-19 Situation Administration, which sees it under the toughest rules in the country in order to curb the spreading of Covid infections. Chonburi has seen 0 new cases in the past 3 days, sparking anticipation from residents and business owners for the strict measures to relax. Health authorities say they will review the measures at the end of the month, but are not promising to make a change.
SOURCE: The Pattaya News
Keep in contact with The Thaiger by following our Facebook page.
Never miss out on future posts by following The Thaiger.
Chonburi sees 0 new Covid-19 infections for 3 days in a row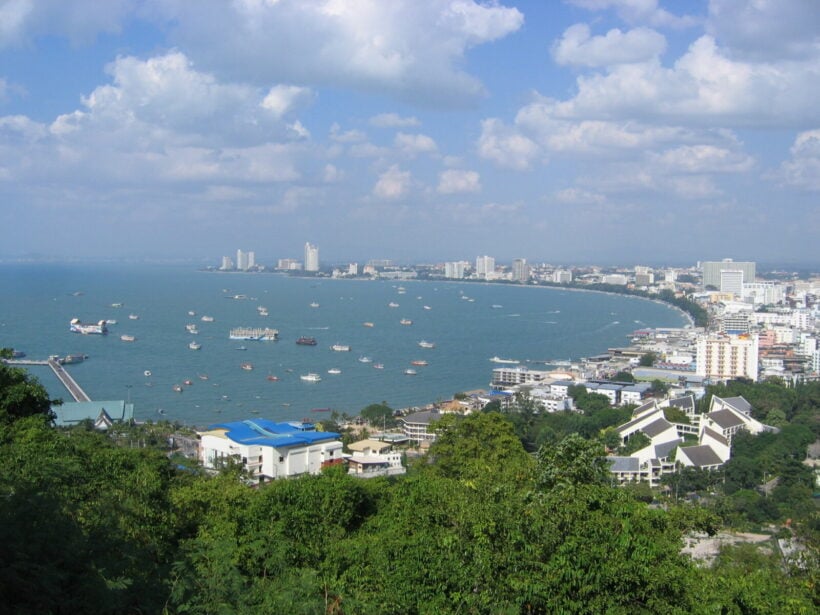 Chonburi province has reported another day of 0 cases of Covid-19, marking the third day in a row to see no cases. In the past 6 days only one case has been reported in the province and all of that person's relatives have tested negative for the virus.
The provincial health office says they will keep doing doing targeted mass testing for all of next week in the community. It says those in the province's high risk groups will receive free testing.
Those who fall into the high risk category either worked or visited places recently like the Chonburi Provincial Employment Office, are migrant workers living in crowded camps, are people showing symptoms of the virus, and people who work with the public like taxi drivers and supermarket employees.
The Department did not say if any measures or restrictions will be lifted any time soon as the province remains under stiff travel restrictions with many businesses having been forced to close. The provincial Administrative Organisation President, Wittaya Khunplume, says that the province is preparing to propose to the government to be downgraded from a deep red high-risk zone to an orange zone and ease measures.
There is no timeline or date for this proposal, however, the Centre for Covid-19 Situation Administration is due to meet on January 31 to officially discuss measures and restrictions. But health authorities in the province say there's no guarantee of a relaxation of measures by the end of the month.
Keep in contact with The Thaiger by following our Facebook page.
Never miss out on future posts by following The Thaiger.