Chinese con men wanted for 700 million baht fraud arrested in Phuket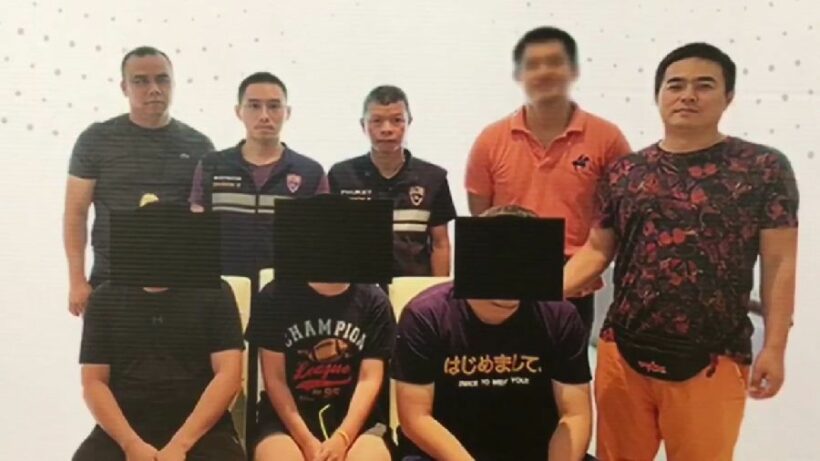 PHOTO: Workpoint News
Three Chinese men wanted in their home country for an internet banking scam have been caught and arrested in Phuket. While attempting to lay low, the men were instead tracked down and busted by Thai immigration police.
Ma Jin and Li Yingquan, both 42, were arrested with Chen Zhenhua, 30, after police in Tianjin, China, issued warrants for all three. They are accused of being involved in an internet banking scam that netted them over 700 million baht.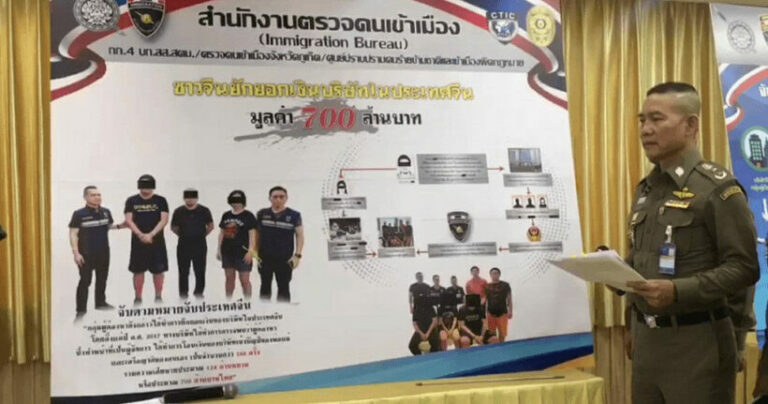 Thai Immigration Bureau commander, Pol Lt-General Sompong Chingduang, confirmed the arrest yesterday.
"The Immigration Bureau has been working with the International Crime Prevention Unit and Phuket Immigration Office to track the activities of these three suspects. They fled from China to Phuket to lay low at an apartment in Kamala, sub-district of Kathu district."
It's understood all three men will have their visas revoked and be deported to China to face charges.
General Sompong says that Ma, who was previously employed in the finance sector in China, had been using a specialised USB stick to transfer money from the company's online bank account into his own account since 2017.
"He swindled over 700 million baht by making 188 transfers from the company's account, while the other two suspects are accomplices who fled to Phuket together."
SOURCE: The Nation
Keep in contact with The Thaiger by following our Facebook page.
Never miss out on future posts by following The Thaiger.
Police arrest "prime suspect" in narcotics case linked to 10 deaths in Bangkok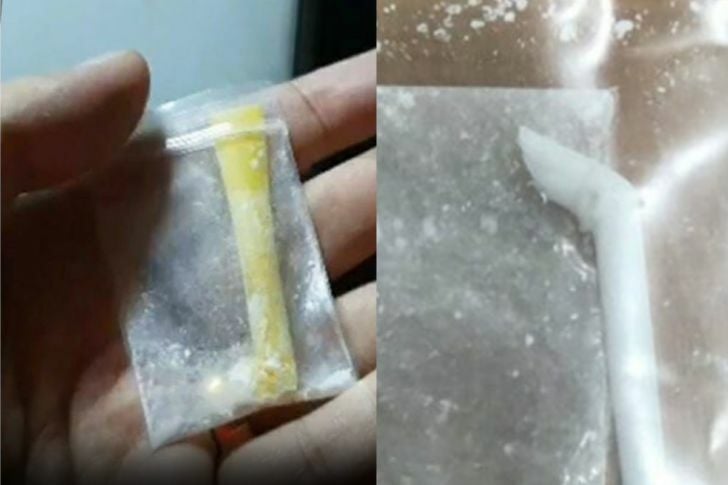 Police arrested a man suspected of producing the ketamine-based illicit drug cocktail linked to at least 10 deaths in Bangkok. The man is also charged with attempted murder for allegedly shooting his girlfriend at a Bangkok apartment.
Police say 33 year old Amornthep Chalermwat, known as Un Kiwi, fled Bangkok and was arrested in Phetchabun's Bung Sam Phan district yesterday. Police say Amornthep admitted to distributing the "K powdered milk" drug cocktail, but denies producing it.
Police say the narcotic cocktail contains ketamine, methamphetamine, heroin and the sedative diazepam. The mix of drugs is suspected to have caused 10 deaths in Bangkok. Others have been hospitalised after taking the drugs and losing consciousness.
On January 9, Thachchai Klomjai fell unconscious and his boyfriend died after taking "K powdered milk." When Thachchai regained consciousness, he told police he bought the drugs from Amornthep and another suspect, Kulnathee Iemloy, who Amornthep also named and has been arrested. Bangkok police reported 6 other deaths that weekend from "K powdered milk."
The next day, Amornthep allegedly shot his girlfriend, Apisa Hongkhan, at an apartment in the Chatuchak area. Police say the woman was severely wounded. They suspect Amornthep shot is girlfriend out of suspicion that she had stolen the drug cocktail and sold it.
Some small-scale dealers have been arrested over the past week, but police say they believe Amornthep is a prime suspect.
SOURCE: Bangkok Post
Keep in contact with The Thaiger by following our Facebook page.
Never miss out on future posts by following The Thaiger.
Australian man wanted for allegedly sexually abusing children in Thailand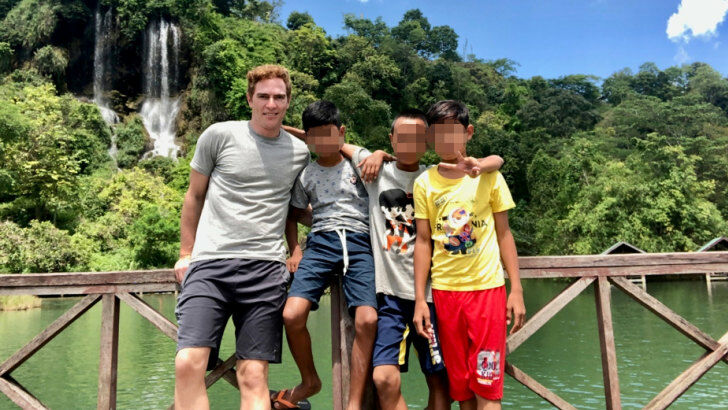 A 44 year old Australian man is wanted by Thai police for allegedly sexually abusing children in Thailand. Adam James Fox financially supported some migrant children in poverty stricken areas and allegedly sexually abused them.
Adam James Fox is wanted for allegedly sexually assaulting or abusing at least 3 Burmese boys, all under 15 years old, at his home in Tak's Mae Sot district near the Myanmar border.
According to the Sydney Morning Herald, Adam has claimed the accusations are a "set up." The Herald notes there is an explicit video allegedly involving Adam and a boy as well as messages that go into detail about sexual abuse.
Reports of alleged sexual abuse came in after a local school principal noticed some of the boys had been absent from class, according to human trafficking investigator Daniel Isherwood.
"All children were interviewed by local social workers from a multidisciplinary team. I can confirm serious sexual abuse was reported, including ongoing sexual violation and indecencies. Boys also report being photographed nude and having access to drugs."
Reporters from the Sydney Morning Herald obtained messages sent by Adam back in November on the messaging app Line. In a message about sexual acts with children, the Herald says Adam wrote "And I love it… And no one can do anything about it."
In another message, the Herald says Adam wrote about giving a boy methamphetamine and heroin, then sexually abusing him. He allegedly wrote in a message that he filmed the acts and posted it on the "dark web."
The Herald says reporters were able to contact Adam. They say Adam confirmed that he wrote the messages, but claimed he was angry and "didn't mean what he wrote."
"All right, I was an idiot to say that but, man, there's plenty of other things I said. I threatened to blow up the court building. I have been flipping out."
A local child welfare organisation reports that there is also a video of a child masturbating and Adam participating. Adam told the Herald that there is a video of a child masturbating, but Adam says his back was turned and the video was a set up.
The migrant boys who Adam allegedly abused live in poverty stricken areas. Adam says he was supporting their education and well being. According to local authorities, he paid a victim's mother 4,500 baht per month.
The Royal Thai Police first charged Adam early last year. He was released on bail, but failed to show up to his court date in December. Adam posted a video online saying he had bribed people, including government workers. The Herald says Adam is on the run in Bangkok.
"Corruption in Thailand is at all levels and with enough money you can get people to give you whatever you want, whatever you need."
SOURCE: Sydney Morning Herald
Keep in contact with The Thaiger by following our Facebook page.
Never miss out on future posts by following The Thaiger.
Police say at least 2 people to be arrested in Bangkok bomb attack – UPDATE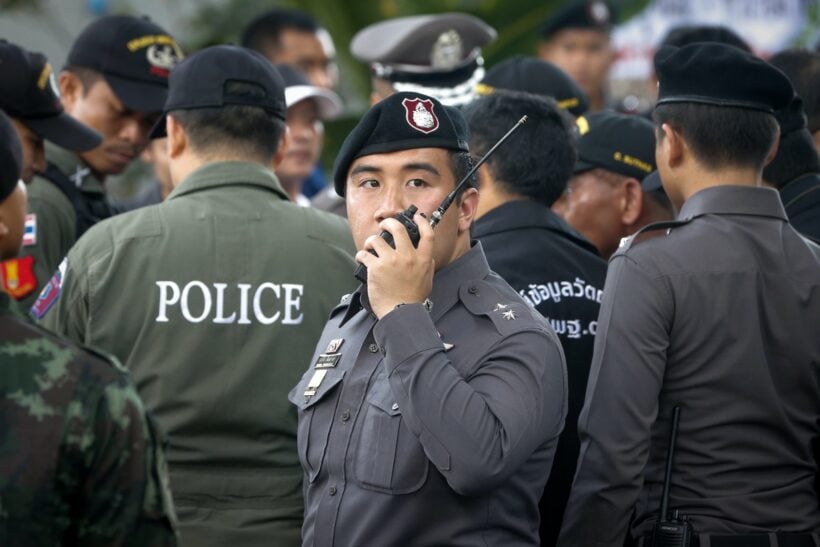 Police say they will issue arrest warrants for at least 2 people in connection to yesterday's bomb attackin Bangkok. According to Thai PBS World, the people are suspected of throwing a ping pong bomb into a group of police officers in front of the Chamchuri shopping centre that injured 3 policemen and 1 reporter. But previous reports by Khaosod English say the bomb attack saw only 2 policemen injured out of a total of 4.
Piya Tawichai, the deputy commissioner of the Metropolitan Police Bureau, says it is believed that the perpetrators threw the bomb from a vehicle on the flyover heading towards Hua Lampong railway station. Police say they found nails, wire and black electrical tape at the scene of the explosion.
The attack occurred at 6pm, during a pro-democracy rally over the government's enforcement of the lesé majeste law, which has seen over 43 people arrested, including students, since November. Just last week, a Thammsat University student was arrested in his dorm room over lese majeste charges. Ironically, the reason for his arrest was reportedly due to his calling for such a law to be abolished.
Earlier today, a group of pro-democracy protesters and Ratsadon guards rallied in front of the Internal Security Operations Command head office in Dusit district, demanding for the release one of the guards, who has been missing since last night.
ISOC spokesman Thanathip Sawangsaeng responded to the claims by saying that ISOC had nothing to do with Mongkol's disappearance because it is "not responsible for maintaining peace and order in the city."
Now, Thai Lawyers for Human Rights have reported that that Mongkol has been released in the Bangpoo area. Mongkol and his lawyer went to notify the police at the Muang district police station and say that Mongkol will be sent for a physical and psychological evaluation.
SOURCE: Thai PBS World
Keep in contact with The Thaiger by following our Facebook page.
Never miss out on future posts by following The Thaiger.