Elderly man killed by train north of Pattaya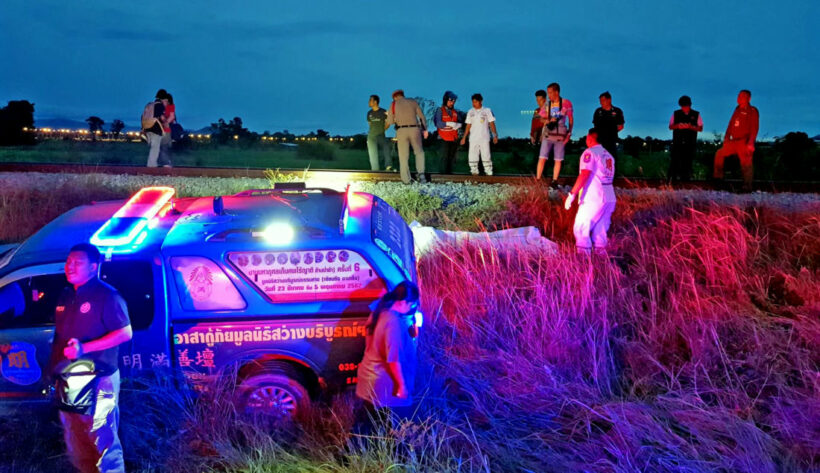 An elderly man died after being crushed by a train in Nong Pangpuay, Chon Buri, early yesterday morning at 5.30am.
Police and emergency responders arrived to find the elderly man, aged between 85-90 years, killed after he train ran over him. Locals told police that it was the body of an elderly man name 'Huan'. They said he had lived alone at a house nearby and liked to go for morning walks.
The train driver told police that he had honked the train horn but the man didn't move away from the railway line.
Police will continue their investigation to determine if the incident was an accident or possible suicide.
SOURCE: The Pattaya News
Keep in contact with The Thaiger by following our
Facebook page
.
Public toilets going underground in Pattaya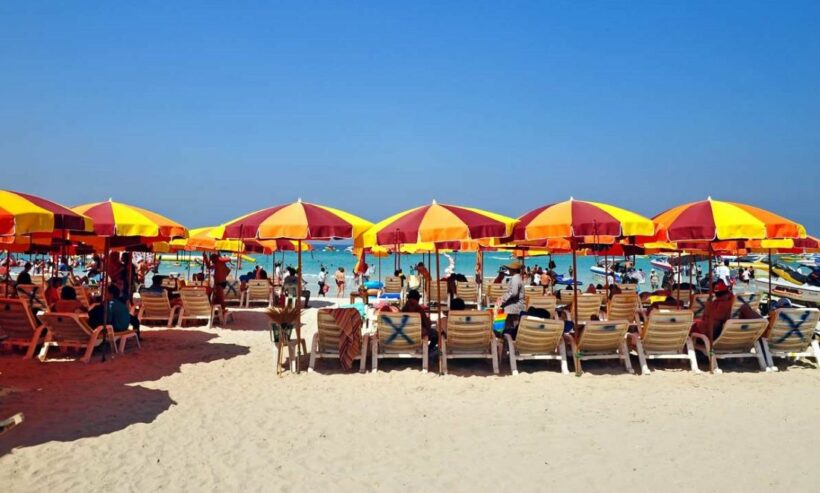 PHOTO: Bangkok.com
Plans are afoot to build new public toilets underground on Pattaya beaches, according to a report in The Pattaya News.
Deputy Mayor Pattana Boonsawad says 4 underground facilities will be built along Pattaya Beach Road initially, with additional amenities being opened on Jomtien and Dongtan beaches.
It's understood the washrooms need to be built below street level to comply with the ban on construction on Thai beaches. Deputy Mayor Pattana lists Vietnam as an example, saying the model has worked well on that country's beaches.
The project is part of the plans to upgrade Pattaya's infrastructure, which will also see modern cigarette bins installed at the new facilities.
It's understood that the proposal is only in the planning stages for now. Local authorities must first find suitable locations for the new facilities and then apply for funding.
There was no mention on whether or not the new public toilets would be free to use.
SOURCE: The Pattaya News
Keep in contact with The Thaiger by following our
Facebook page
.
Pattaya down the drain – big rains hit the city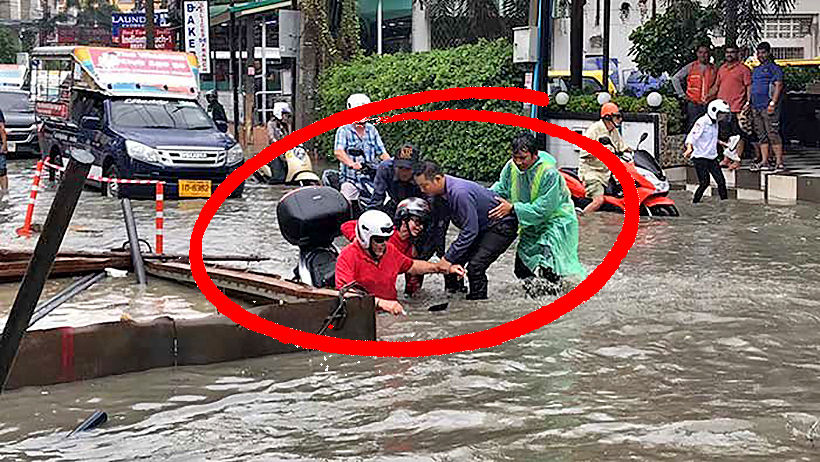 PHOTOS: 77kaoded
Hours of torrential rain that hit Pattaya yesterday caused flooding and made some roads impassable. But that didn't stop some adventurous drivers giving it a red-hot shot!
The road by the railway, heading towards Sattahip, was under half a metre of water in places. The area is prone to flooding when the monsoonal rains kick in, according to the 77kaoded report. The Beach Road was passable but the water there was "black and stinking" and flowing straight into the sea.
A foreigner, along with his female passenger, ended up even further underwater when they drove into an unseen drain. They were both wearing helmets at the time but it may have been more use if they'd worn lifejackets instead.
SOURCE: 77kaoded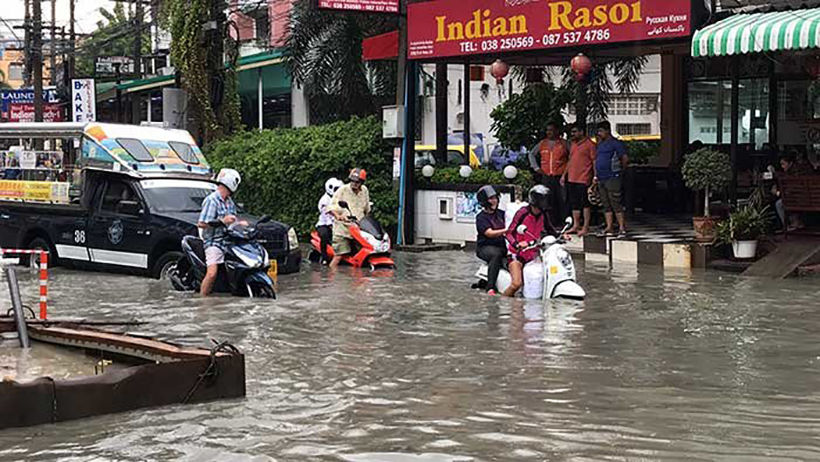 Keep in contact with The Thaiger by following our
Facebook page
.
Two foreigners arrested in Pattaya for long overstays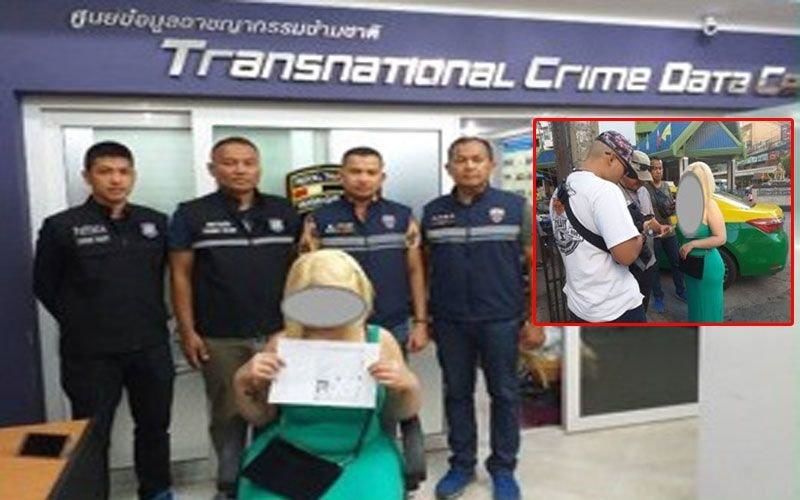 A woman from Turkmenistan has been arrested in Pattaya for overstaying her Thai visa by 2,675 days.
It's understood the woman was detained by Chonburi Immigration and the Tourist Police on Friday. She was stopped outside a hotel in what was a random passport check in the area.
On the same day, a Russian man who was randomly stopped and checked in the Pratumnak area, was found to have overstayed by 683 days.
The Pattaya News reports that the law in Thailand states foreigners must carry a copy of their passport and entry stamp at all times.
SOURCE: The Pattaya News
Keep in contact with The Thaiger by following our
Facebook page
.