Pakistan ambassador shares concerns over safety of Phuket tourists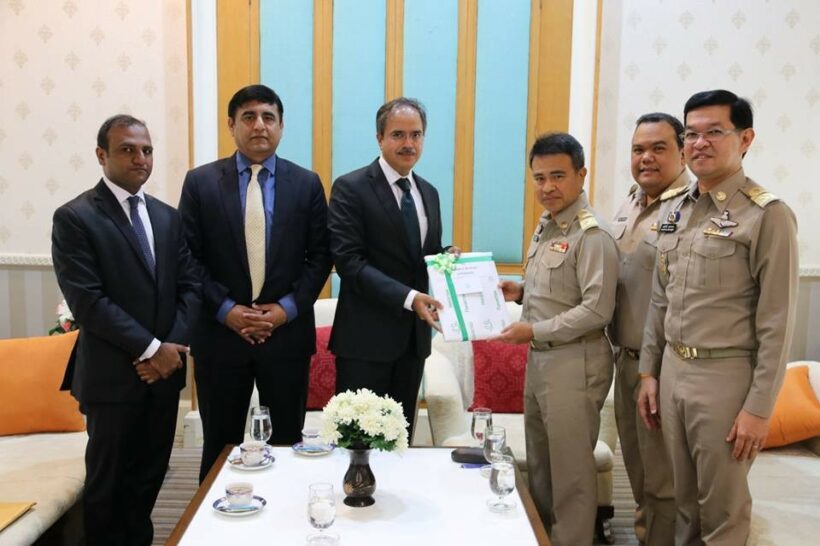 Phuket Governor Norrapahat Plodthong welcomed the Pakistan Ambassador Designate in Thailand H.E. Asim Iftikhar Ahmad and his delegation to the Phuket City Hall yesterday (June 27).
Topics up for discussion included increasing Pakistani tourism to the island and some of the challenges facing them. The ambassador said he was concerned about Pakistani tourist safety and facilities assisting their comfort and safety during their visits.
Phuket Governor Norraphat says "We have have taken a lot of measures to improve technology that is helping us take care of tourists in Phuket. We have installed thousands of CCTV cameras in risk areas. We also also have lifeguards station on every beach, continuing their training and providing better equipment."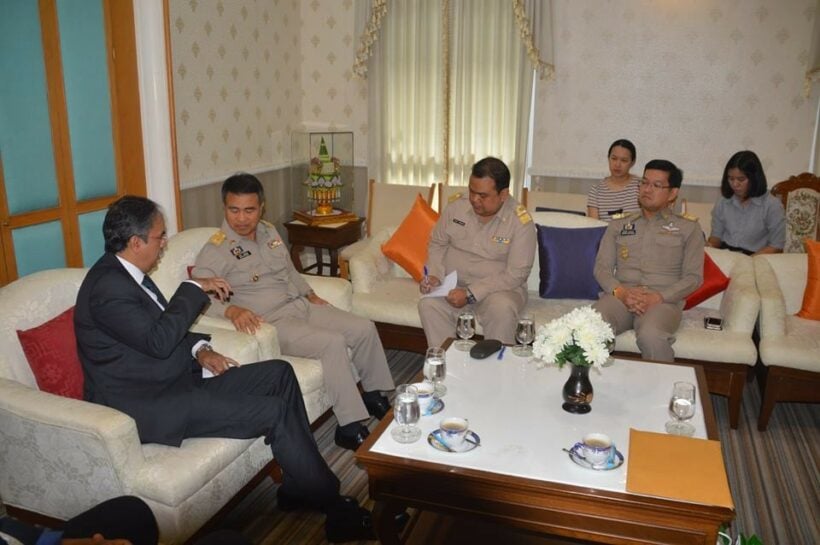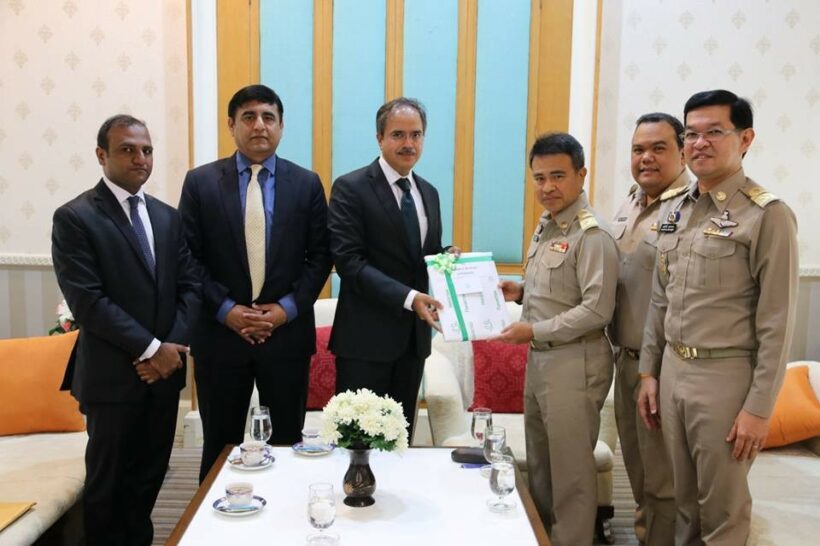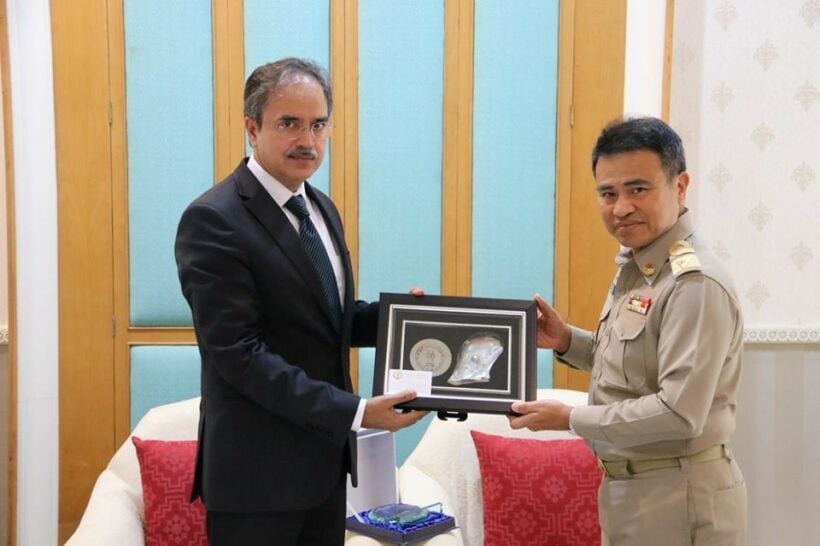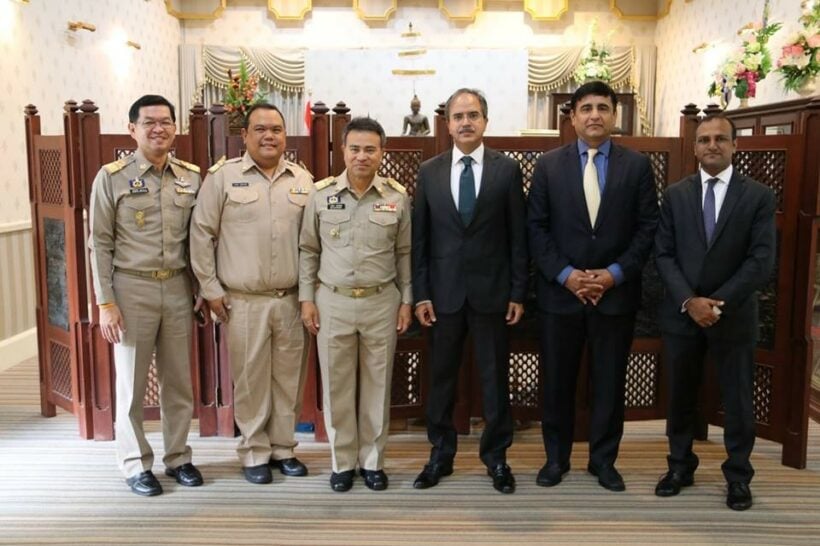 PHOTOS: Phuket PR Office
Keep in contact with The Thaiger by following our
Facebook page
.
21% of Thai teenagers are gambling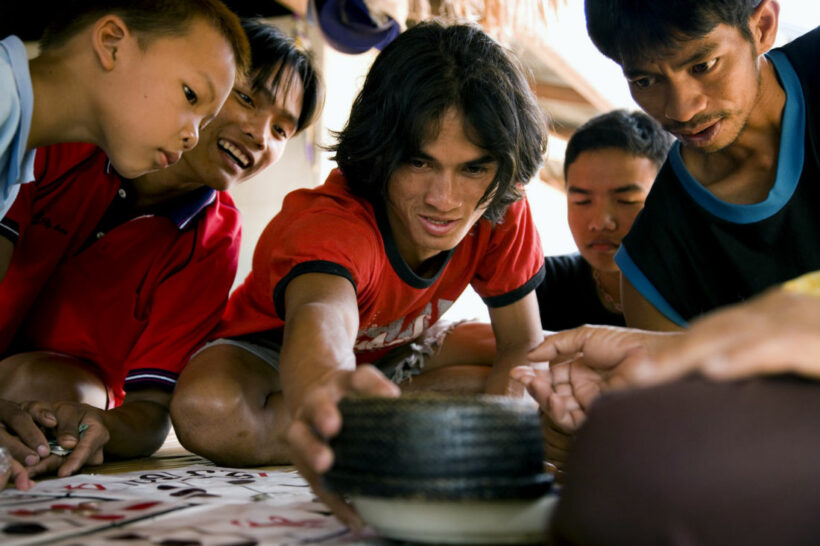 PHOTO: Gambling, local style, Rai Et, north-east Thailand – Pinterest
Early in October the Thai Health Promotion Foundation met to discuss the gambling situation in Thailand in 2019. Also present were the Centre for Gambling Studies, Stop Gambling Foundation and related groups.
The meeting was set up after a report revealed that more than half (57%) of the Thai population, or 30.42 million people, gamble. The director-general of the Centre for Gambling Studies at Chulalongkorn University shared the report, which was based on data from a survey of 44,050 people across 77 provinces.
The figure is an increase of 1.49 million people from 2017. While most Thai gamblers are of working age, 2.4% of the total were aged between 15-18 years. This means that 21% of that age group are gambling.
According to California's Council on Problem Gambling, youth, like everyone else, gamble for many reasons, including entertainment; socialisation; competition; loneliness, and boredom; to get rich quick; to impress others; be the centre of attention; make new friends, and because winning provides an instant, temporary boost of confidence.
"The California Council on Problem Gambling lists depression as one reason youth turn to gambling, noting that depression can just as easily be an effect as a cause. This is especially important to note in a country like Thailand."
In an article in The ASEAN Post, it was noted that in December 2017, Thailand's Department of Mental Health (DMH) reported that an estimated one million teenagers are believed to suffer from depression, many of whom go untreated, with two million more are at risk, making upward of three million among a population of eight million teens then.
The DMH said that stress and anxiety may affect a student's ability to concentrate and perform well at school, and they may show several warning signs, such as lack of attention, loss of interest in daily activities, lethargy, sadness, and sleeping issues.
"It is clear from studies that depression and gambling go hand-in-hand: the unfortunate case in Thailand is that it is affecting children too."
SOURCE: The ASEAN Post
Keep in contact with The Thaiger by following our
Facebook page
.
1000s flock to Hong Kong's Chater Garden for pro-democracy rally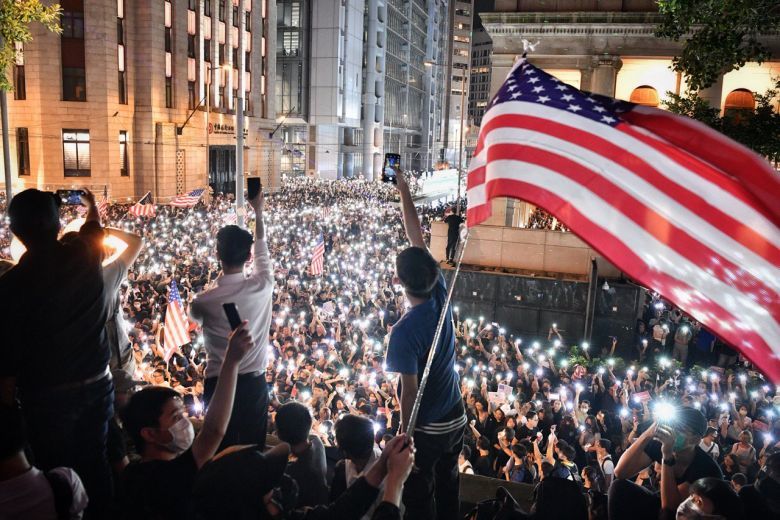 PHOTO: CHONG JUN LIANG
Last night, Chater Garden, located near government headquarters in the Central district of Hong Kong, was the scene of the city's first approved rally since the face mask ban came into being about 10 days ago. So far, the face mask ban has been largely ineffectual.
A day after an explosive device was detonated during protests, tens of thousands of demonstrators assembled in the park. They were calling on Washington to approve proposed US legislation that could see some Chinese officials face sanctions.
The Hong Kong Human Rights and Democracy Act aims to review the territory's special trading status and sanction those responsible for undermining the rights of Hong Kong citizens. It passed through the Senate Foreign Relations Committee and the House Foreign Affairs Committee late last month.
The Chinese Government has responded angrily, accusing the US of "interfering in China's internal affairs" with the aim of harming its interests, and says the law will only serve to worsen the situation in Hong Kong.
Hong Kong has been the scene of often violent pro-democracy protests for over four months now, as its citizens call for greater democracy and less interference from Beijing.
SOURCE: The Nation
Keep in contact with The Thaiger by following our
Facebook page
.
New controls on three toxic agri-chemicals take effect on October 20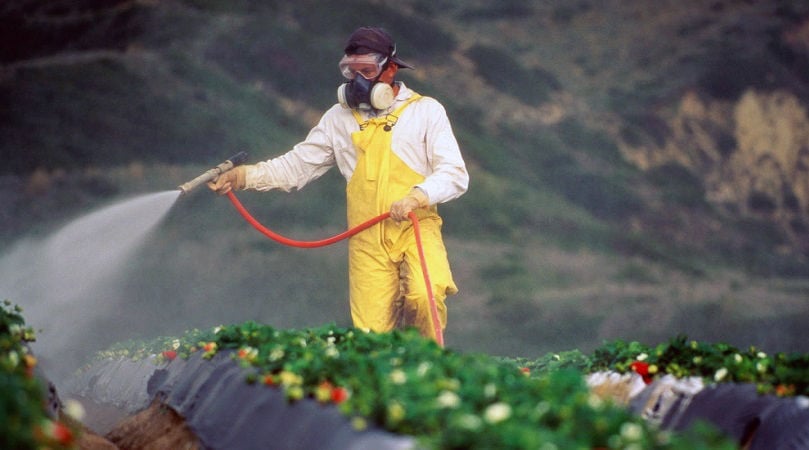 A number of ministers and officials are vowing to continue pushing for a ban on three controversial agri-chemicals – Paraquat, Glyphosate and Chlorpyrifos – all still widely used in Thai agriculture.
Meanwhile, strict measures on using the three chemicals, announced on April 5 and set take effect on October 20, have brought cheers from consumers and NGOs but protests from some farmers, who claim they still need to use the such chemicals.
When the new measures come into effect, farmers will have to provide certification that they have been trained on how to properly use the pesticides and herbicides, the crops they will be used on, and the area – all to calculate the amount of chemicals to be purchased. The person spraying the pesticides must be licenced, and shops may sell to registered and only tested farmers only. Manufacturers, importers and exporters must inform officials about production, import or export processes, and the purpose of possession.
The director-general of Agriculture Agency said farmers who still needed to use the three chemicals could apply for the training course with the government agency at any time.
Meanwhile, the president of the Agribusiness Association of Thai People reported that that in 2018, the country imported 170,000 tonnes of agricultural substances worth 3.62 billion baht – a decrease from 2017 imports of 198,000 tonnes.
SOURCE: The Nation
Keep in contact with The Thaiger by following our
Facebook page
.