A year on – remembering Phuket's Phoenix boat tragedy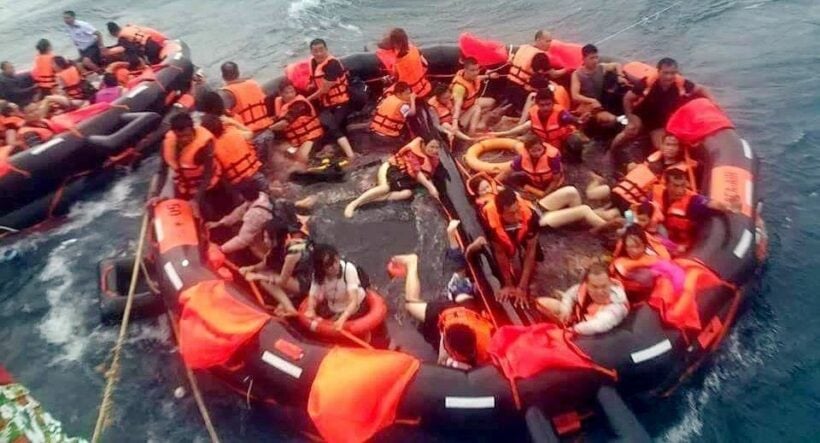 July 5, 2018, and the preparations for the rescue of the 13 football players stuck inside the Tham Luang Caves in Chiang Rai were in full swing. The young men had been located, there was rain on the way and there was an urgent need to get them out before further monsoonal rains would make the task even more risky. Everyone understood the urgency and the world media was there to provide the latest sound bite or video grab for a global audience. It was a big story.
Meanwhile, on an otherwise ordinary afternoon, two tour boats, Phoenix and Serenata, were heading back to Phuket after a half day tour of snorkelling near Koh Racha. The weather forecast was for seasonal monsoonal SW winds and waves, about the usual for that time of the year. There was also a weather warning for a storm later in the afternoon. For whatever reasons the captains of the two vessels started heading back to Phuket despite the warnings or perhaps in full ignorance of them. Even a look to the SW horizon would have indicated some poor weather was on the way.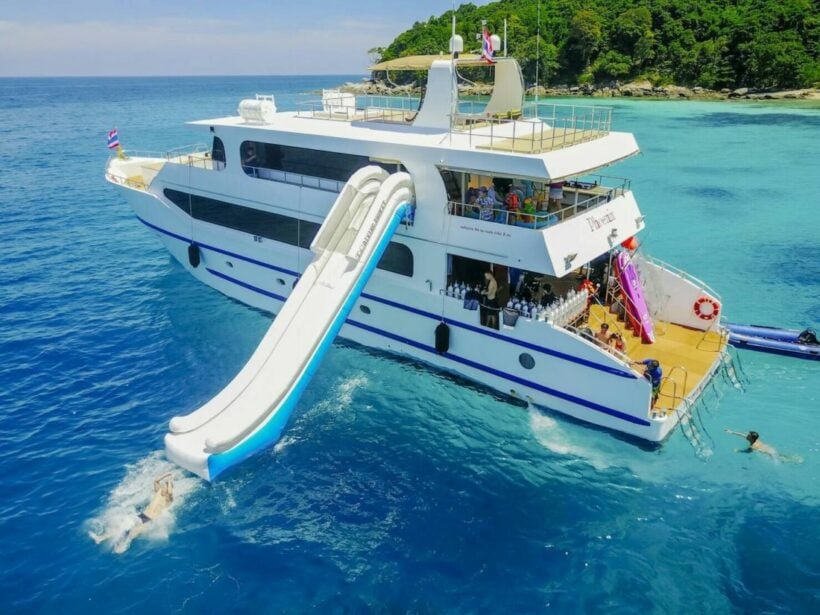 The tour boat Phoenix, as it appeared in promotional websites
Zheng Lancheng had travelled from China with his wife, daughter, son-in-law and 18 month old granddaughter for a trip to the tropical southern Thai island. Phoenix was carrying 101 passengers, 89 tourists – all but 2 were Chinese – 11 crew and a tour guide.
As the boats were off Koh Hei, south west of Phuket, a storm front, now looming large as it approached (a radar screenshot had even been posted by The Thaiger about 30 minutes before the tragedy), reached the two boats whipping up waves. The height of the waves was reported to be up to 5 metres by the Captain of Phoenix but were more likely around 3 metres.
A boat of the size of Phoenix, in capable hands, should have handled the conditions, whilst uncomfortable for the passengers, with relative ease.
But Phoenix wasn't just a standard purpose-built 29 metre diving boat. It had some major design and construction flaws which would contribute to the death toll on the day. Loose concrete blocks had been placed into the boats bilge to provide ballast and stability. These concrete blocks would shift as the boat started capsizing and make a bad situation worse. The boat had one watertight door, it should have had four. And the windows, smashing when the water hit them, were not marine-grade glass.
More about the boat's shortcomings HERE.
Mr. Zheng and his family didn't know what was going on. The boat was 'shaking' and passengers, although remaining silent, were 'clearly frightened'. Suddenly the boat started lurching and tipping over. People started screaming. Most were still below decks because of the rain. Few were wearing life vests or bouyancy vests. Mr. Zheng, above decks with his family, held on to his wife but her knee had been injured. Suddenly he was in the water. Eventually many of the survivors would be found to be wearing non-compliant bouyancy vests.
He later told police there was no warning, no advice from crew beyond 'Get out'.
Other witness reports say that the Thai crew and Captain, all saved on the day, were the first to get off the boat leaving more than half the passengers below decks and many other floundering around in the water.
Mr. Zheng struggled onto one of the life rafts, dragged in by other bewildered passengers. By this stage the boat had sunk.
"There were no words between any of us in the rubber boat. All of us were stunned. We could only hear the sounds of the sea."
Mr Zheng said if they had known there would be a big rubber boat floating around after their boat sank, they might have first put on life vests and jumped in the vicinity to be saved.
"However, we knew nothing about it. No one gave us any warnings or guidance."
There were 13 children that died in this disaster. Many were later found dead, floating face down, not far from their deceased parents.
In total, 47 people died as a result of the Phoenix sinking.
The other boat, Serenata, had also sunk off Koh Mai Thon but its 42 passengers were all rescued.
In the days following there were countless missteps and mishandling by Thai officials and politicians. Among them the Deputy PM Prawit Wongsuwan pushing the blame onto the boat's 'real' owners saying the situation was just "Chinese killing Chinese", alluding to the early revelation that the boat was really owned and funded by Chinese who merely had a Thai 'shelf' company to comply with the law.
"Some Chinese use Thai nominees to bring Chinese tourists in. They did not heed warnings, which is why this incident happened. This needs to be remedied," Prawit said.
But what warnings? The boat had been ticked off, approved and registered by Thai Authorities. Clearly unsuitable for its designed purposes, the vessel had been able to conduct tours with paying customers – all under the watch of Thai marine officials. For all the finger pointing and shifting of blame, the cause of the deaths lay fairly and squarely at the feet of the Thai authorities, the Thai Captain and Thai crew who had it within their entire control to avoid the loss of life.
Then, the final insult, as the Thai Government tries to auction off the wreck of Phoenix saying they needed to pay for the storage fees at the Rasada shipyard where the broken relic still sits.
Read our editorial about the auction HERE.
A year later and the fallout can be properly measured. Probably the most obvious is the drop in Chinese tourism. Chinese social media savaged the handling of the entire Phoenix 'situation' and was candid in recommending that Chinese tourists avoid Phuket and Thailand in the future. And that, in part, has happened.
Phuket's Chinese tourist flow has dropped dramatically, up to 30-50% year on year (based on hotel bookings, tour bookings and airport arrivals). There's also been a drop in Chinese patronage for the rest of Thailand although the Thai government has stepped up measures to keep them coming including the waiver of the visa-on-arrrival fee and special 'Chinese only' immigration queues.
From a media point of view, Phuket largely 'dodged a bullet' as the world's media was focused on the ongoing drama at Tham Luang Caves, luckily with a much happier ending. The Phoenix boat tragedy was not as widely reported as it would have been normally.
But Phuket's reputation had been wounded. The stench of the unnecessary 47 deaths has tarnished the island's 'tropical playground' sales point and will hang over the island for years.
Meanwhile, the Chinese tourists, are finding newer places to visit and are unlikely to return to the southern island in the past numbers.
The new Phuket Governor Phakaphong Tavipatana says there will be no memorial for the 47 lost lives today "because no one wants one". He also told The Phuket News this week that the Chinese government and Chinese tourists now had more confidence in the safety of tourism in Phuket because the number of Chinese tourists traveling to Phuket has increased steadily after the incident.
His misinformed comment, unchallenged by reporters, bears no resemblance to the facts or explains hotel occupancies in Phuket sitting at record lows and the absence of the earlier throngs of Chinese travellers.
Today, a year later, the weather in Phuket is fine, with moderate winds, cloudy skies and a temperature of 31 – a perfect day for a tour off Phuket's coast to one of the many, many islands. We hope that the events of July 5, 2018 may have lead to safer boats, better safety equipment, a better prepared journey, and a safe return.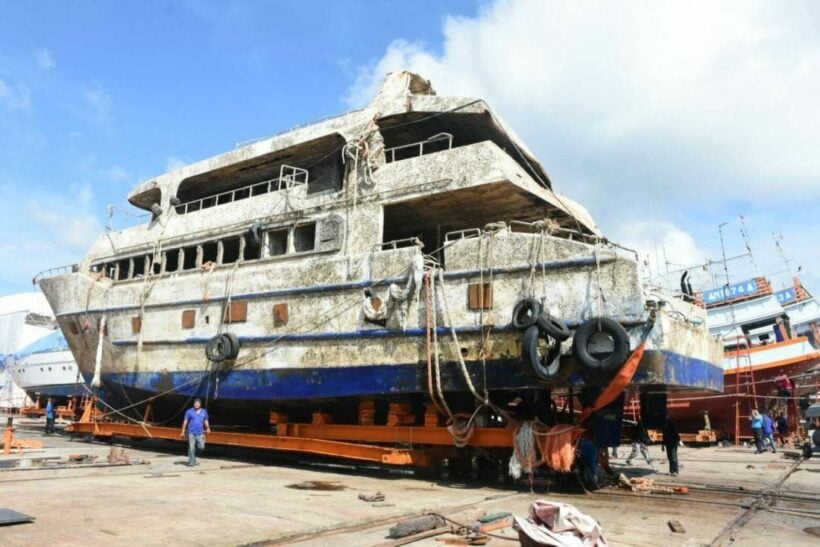 Keep in contact with The Thaiger by following our
Facebook page
.
Thailand's swift response to the 'fall armyworm' pest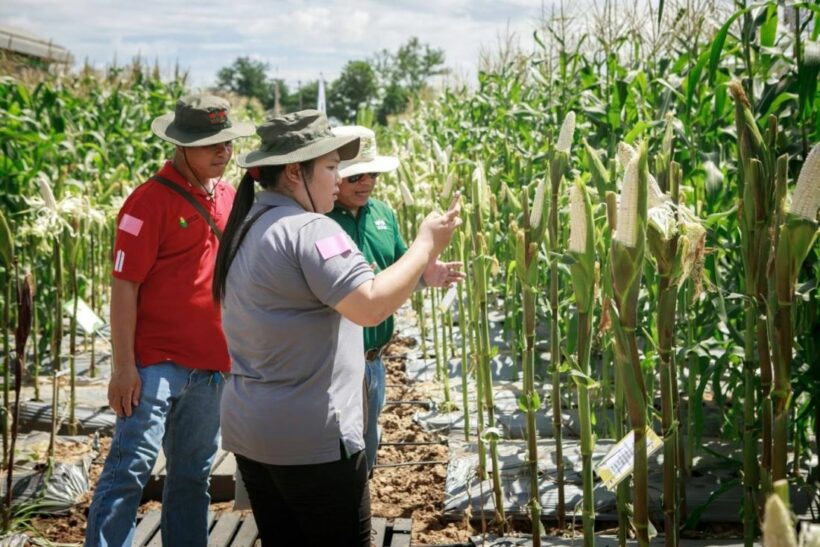 OPINION: Somsak Samanwong – Regional Technical Educator for APAC, Corteva Agriscience. PHOTO: East-East Seed
In Thailand, corn is an indispensable staple crop, used as an important source of feed for a thriving poultry and livestock industry. About 1.04 million hectares of our land is used to produce corn, with this year's yields estimated at a record high of 5.3 million tonnes.
As Thailand becomes increasingly recognised as a major world food exporter, our reliance on corn is growing to meet consumer demand for meat, both locally and globally – we are currently the third largest chicken exporter in the world. For many of us, it comes as a surprise that this ordinary but versatile crop is intrinsic in fuelling our status as the "kitchen of the world".
A small but powerful threat
However, this established position and the very growth of our food economy is currently under siege from the rise of fall armyworm, a pest so damaging that it can destroy corn crops overnight. The fall armyworm is an insect native to the Americas, where it has caused significant damage for decades. With a zealous appetite for corn, the pest quickly began to ravage crops in the Africa region following its arrival in 2016, causing losses of $13.3 billion.
Fall armyworm started moving closer to home, spreading across Yemen, India, Bangladesh, Sri Lanka and Myanmar, before reaching Thailand in December 2018. Since then, around 50 corn-growing provinces have been infested, particularly in the west of Thailand.
Fall armyworm infestations can result in yield losses for corn of up to 50%, which can have devastating implications – for those whose livelihoods rely on their crops, but also for the poultry and other meat production industries whose success and expansion heavily depend on their produce.
What makes fall armyworm so challenging to control is its high reproductive capacity and long migration distances. The pest has been known to migrate up to 1500 km3, slightly more than the distance from Kuala Lumpur to Bangkok, covering up to 100 km per night. Couple this ability to travel with rapid reproduction – four generations of fall armyworm can be observed in a single corn crop – and you have a devastating mix.
Recognising the tremendous impact of fall armyworm on the nation's farmers and our food security, the Thai authorities and key stakeholders across the agriculture industry have come together, uniting efforts to equip our farmers with the tools they need to help manage the spread of fall armyworm. By applying our learnings with fall armyworm in response to future threats, we can help to ensure our farmers are empowered and our nation's food supplies – for Thailand and for the rest of the world – are protected.
Taking swift and decisive action
Thailand's Department of Agriculture responded to the first FAO warning of fall armyworm in India by setting up a surveillance program to monitor corn growing states along the shared border with Myanmar. During this time, informative materials about fall armyworm and the ongoing surveillance program were shared with relevant agencies, universities, and most importantly, corn farmers.
Establishing communication between the authorities and those on the ground was and remains an important focus, and a telephone hotline and Line account were set up so that farmers are able to report potential infestations. As a previously unseen pest in Thailand, setting up infrastructure to monitor crops in the recognition of fall armyworm was pivotal to aiding a quick response.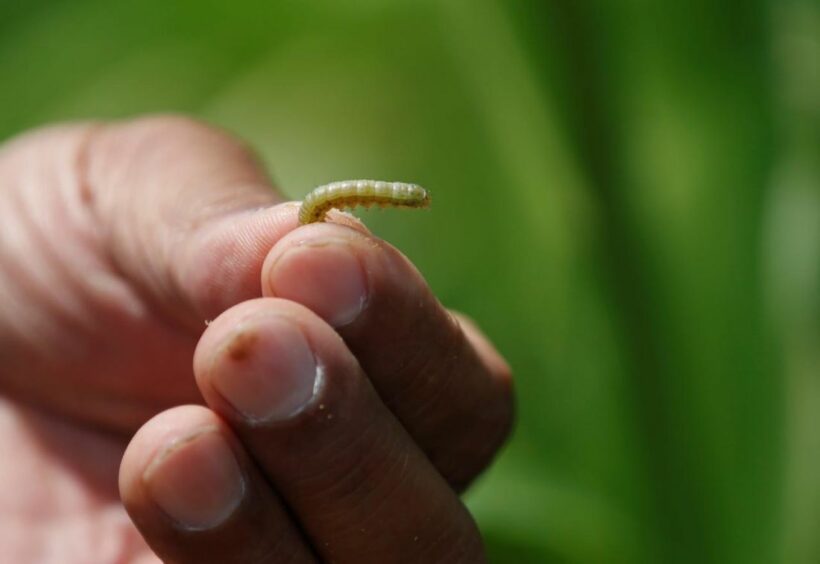 Imparting knowledge through educational efforts
Knowledge-sharing between the authorities, academic experts, farmers and industry is crucial in the fight against threats like fall armyworm. In November 2018, an educational programme for Thailand's authorities developed with the Insecticide Resistance Action Committee (IRAC) by CropLife Asia helped to provide senior agricultural and food industry leaders with in-depth information about fall armyworm and its habits.
By sharing knowledge of the pest between the government and affected industries, accurate and up-to-date information could spread across the country almost as quickly as fall armyworm itself.
Farmers remain at the heart of agriculture, and thus, in-field education is of paramount importance to safeguard crops.
Through a series of training programmes and the provision of educational materials, farmers were educated on and empowered to adopt an Integrated Pest Management (IPM) approach, as recommended by the World Trade Organisation on Sanitary and Phytosanitary Measures, to control and prevent the spread of fall armyworm. IPM combines pre-emptive treatments, scouting, monitoring and targeted treatments to protect the health of corn crops from seed to plant, and, in turn, to protect Thailand's food security.
Equipping farmers with the necessary tools
In adopting an IPM approach against fall armyworm, it is our role as agriscience experts to ensure farmers have access to safe, effective and greener solutions to control its physical spread. And, through the development of innovative technologies, solutions are available to provide farmers with long-lasting control of fall armyworm, whilst being environmentally safe to use.
Amparar®, Corteva Agriscience's foliar spray, contains the active ingredient Spinetoram and has been recommended for use in corn in Thailand to help protect corn crops against fall armyworm. It controls the insects in two ways – through ingestion and contact by the pest, providing a quick knock-down for lasting control. Amparar® has been awarded the prestigious Presidential Green Chemistry Challenge Award for its positive environmental profile and margin of safety towards beneficial insects. It is recommended by the Thai authorities as the top crop protection product for managing fall armyworm.
Our fight against fall armyworm has brought to light the invaluable role of corn in the development of Thailand as global provider of food. Perhaps even more importantly, it has helped to demonstrate how much can be achieved when public and private sectors work together in response to those that threaten our food security. We must continue to activate and engage all stakeholders – from farmers, governments, industry and academia – to ensure that, whatever the next threat to our "kitchen of the world", we remain poised for action to protect it.
Keep in contact with The Thaiger by following our
Facebook page
.
Buddhists call for boycott of Hilton & Waldorf Astoria Hotels with the opening of Siddhartha Lounge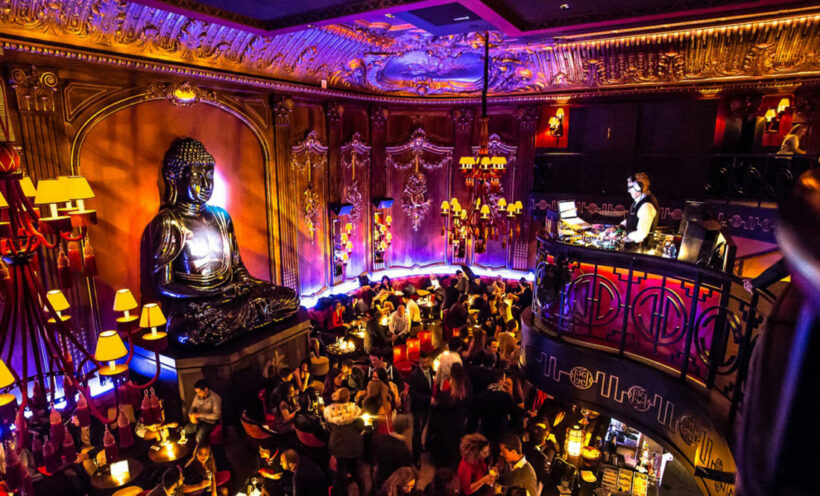 OPINION: The Buddhist Times
Since its creation in 1996, Buddha-Bar Paris has been using the name and image of Buddha in it's Bars and Hotels throughout the world. Typically the franchises use large statues of Buddha in their Bars and around dance floors and in restaurants similar to a Buddhist temple.
What makes the use of Buddha's image in these bars most insulting to Buddhists around the world is that Buddhism does not support the consumption of alcohol. So to use the Buddha's image as decoration to promote the consumption and sale of alcohol and as a prop on dance floors and in restaurants is especially disrespectful and hurtful to Buddhists.
Now comes a further insult with the Buddha-Bar franchise opening the Siddhartha Lounge at Waldorf Astoria Ras Al Khaimah. (Siddhartha Gautama being the full name of Buddha).
According to the Knowing Buddha Organisation in Thailand what the Buddha-Bar franchise is doing is not only disrespectful but it is immoral. The foundation points out that "Respect is Common Sense".
Buddhists feel hurt by the misuse of the name and image of their father, as people of other faiths would be if the image of Christ or Mohammad were used to promote bars and nightclubs.
The Buddha–Bar, restaurant, and hotel franchise created by French-Romanian restaurateur Raymond Vișan and DJ and interior designer Claude Challe, with its original location having opened in Paris, France in 1996.
Raymond Vișan, according to Wikipedia, had the idea of establishing the chain of restaurants and bars which came from his fascination with the Orient. However at the age of 60 Visan suddenly died of terminal cancer. The franchise was continued by co-founder Claude Challe and Vișan's wife Tarja, who took over the reins of the Buddha Bar franchise upon Vișan death.
Critics of the Vișan's and Claude Challe say that these self described artists and creators have created nothing but bad Karma and Sin for themselves. They suggest that Buddha-Bar franchise is a form of "grotesque Plagiarism " which has merely hi-jacked a 2500 year old religion, using the name and image of Buddha, who imparts peace, compassion and loving kindness, for the purpose of selling alcohol and making money. As any case of plagiarism it is expected that Buddha-Bar and Waldorf Astoria will soon find them selves in the courts say Buddhims advocats.
Buddhist around the world are calling the Boycotting of Waldorf Astoria Hotels Hilton Hotels, Buddha-Bars and the music of Claude Challe, demanding that they stop using the image of Buddha and instead creat their own brand.
The views expressed in this editorial do not necessarily reflect the opinions or views of The Thaiger or its staff
Keep in contact with The Thaiger by following our
Facebook page
.
Pattaya getting set for the Indian era – OPINION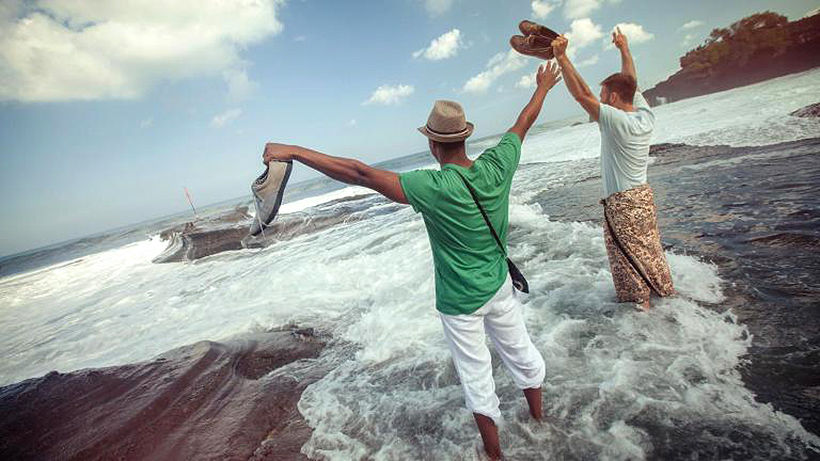 I was a bit taken back by posters across the social networks where I shared the post that simply would not accept the Indians were bringing any value to Pattaya. Claiming Thailand would regret squeezing out the Western market and turning to the Chinese and Indians. It came across as sour grapes to me and also a delusion of grandeur from many of the Brits and Aussies that for some reason hold themselves on such a high global status.
I am a Brit and in the past probably have fallen victim to such delusions but am now refocused and aligned to the shift in the global market. I can see just how real this Chinese and Indian market has become and see no reason for it to not to continue growing.
According to Tourism Authority of Thailand, Indian arrivals into Thailand is expected to reach 5 million by 2023.
It is well documented what is happening in Thailand with the Chinese tourist and investor but still, the Indian market gets skirted over by many who refuse to accept anything other than the stereotypical images.
But they are wrong to do so and I think the winners in Pattaya will be those that embrace the Indian market as there is an increasing percentage who have good money in the pocket and are ready to spend it.
Just this week I was with a hotel developer and they exactly spoke of the shift in investors that parallel what we are seeing through tourism. They said before the Western market was good but now that has cooled, then the Russians came but that too has eased off; both due to changes in exchange rates from their end. Then the Chinese started to buy but as their exchange rates became less strong against the baht and getting money out of their country that slowed, but now has recovered somewhat.
He then said what others have also been saying, that the Indians were now becoming a very important market for selling too.
Whilst many restaurants are looking to target the F.I.T (Free Independent Traveller) Chinese tourist, I personally think the Indian tourist is a better fit for Western-type business in town.
Read the rest of the editorial HERE
Keep in contact with The Thaiger by following our
Facebook page
.