Phuket Opinion: Let's get the sea gypsies off our list of tourist attractions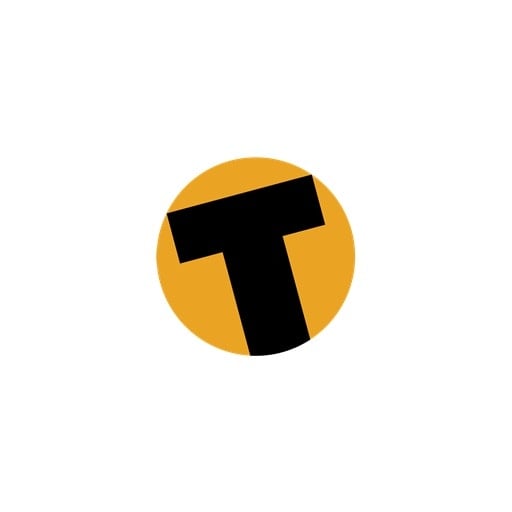 PHUKET: The 'Sea Gypsy Summit' recently held in Phuket sheds a great deal of light on the many issues currently facing the people of the Andaman Sea as they try to maintain the language, culture and traditions handed down to them by their ancestors. (See story, current issue of the Phuket Gazette. Digital subscribers click here to download the full newspaper.)

To its credit, the government of Prime Minister Abhisit Vejjajiva has expressed far more interest in helping the sea gypsies than previous administrations, as was evident in the Cabinet resolution issued in June last year.

But far more needs to be done to address the root cause of the problems they face in trying to set a course for a brighter future amid increasing globalization, environmental deterioration and other changes that seem to be coming at us at an ever-increasing rate.
Although most sea gypsy groups traditionally lived aboard all-purpose houseboats and moved to safe harbors when necessary, circumstances over time forced them to abandon this truly nomadic way of life in favor of a semi-nomadic one, inhabiting stilted villages on the beach and venturing out in longtail boats in search of fish and other marine creatures.

The change may have seemed like an improvement at the time. They were no longer constantly imperiled by rough monsoon-season conditions at sea. But little did they know that they were taking their first steps down a path that would eventually land them in the same predicament as numerous other shanty communities that have sprung up all over the island in recent years – including one right behind Phuket Provincial Hall.

The root cause is the lack of legal claim to the land they inhabit, often because it has been zoned as part of a national park or protected mangrove forest, or simply because the sea gypsies dwell on beaches, which are by definition in the public domain.

Many of the shanties have been allowed to stay, in part because their presence is suited to shameless tourism promotion policies allowing busloads of tourists to 'go have a gawk' at the unfortunate inhabitants. Those who have visited the squalid 'long neck' Karen villages of Mae Hong Son or the Hill Tribe communities in Chiangmai will be familiar with the practice.

However, as the 2004 tsunami made clear to the world, there have also been numerous cases in which the land occupied by the sea gypsies for decades somehow ended up in the hands of property developers or other private-sector parties, typically Bangkok-based.

Mr Abhisit and associates know full well how property rights issues in Phuket can be a real Pandora's Box. It is of course impossible to redress all the injustices of the past, but paying special attention to the indignities still facing these people today is surely warranted.

Not only would redress be fundamentally fair, but it might well foreshadow a future in which Thailand itself could enjoy a better world reputation for respect for human rights.
Keep in contact with The Thaiger by following our
Facebook page
.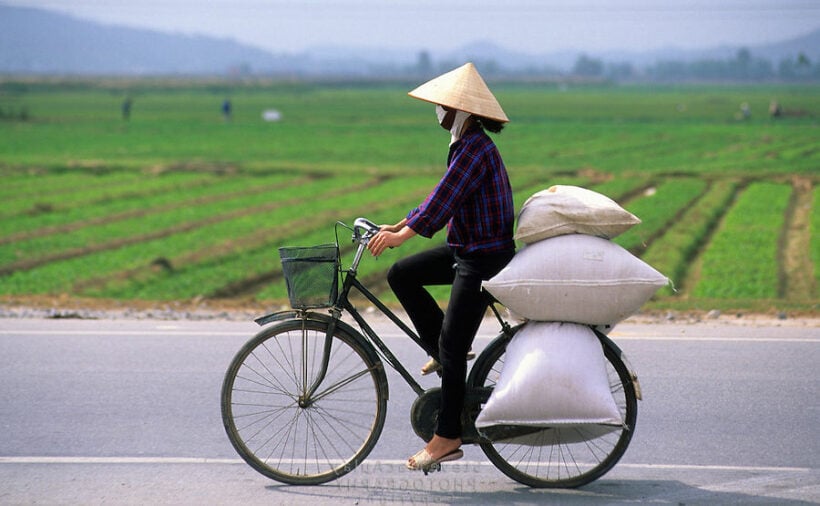 OPINION
Expat blog 'Dan about Thailand' by ThaiVisa's Dan Cheeseman, has an article about the Thai expats who are looking to regions beyond to plant their flag as the murmurings become a symphony of complaints about their current life in the Land of Smiles.
"Living in Thailand for many of us Expats is what dreams are made of. With a beautiful climate, food and wonderful Thai people, it is paradise. But everything has its tipping point yet we don't really know what an expats tipping point was when it came to upping sticks and leaving."
Dan, a family man who has spent time living in Pattaya and Hua Hin, reflects mostly on the plight of the British expat who has seen a falling baht/pound exchange rate, rising costs and complexities in visas, affect their capabilities and desire to continue living in Thailand.
There has been a whole number of factors in recent times that has made living in Thailand more challenging, moreso for retired expats; with the strengthening of the baht and weakening of domestic currencies causing a serious financial issue. This shifting of valuations has meant Thailand is no longer a cheap place to retire.
In reality the 'British Expat' is a small proportion of the 2019 Thai expat mix which is now made up mostly by Chinese, Japanese, Americans, then a wide range of many other nationalities including the British.
It has always been a finger in the air to try and guess the numbers of retirees in Thailand, if you spoke with many seasoned working expats a few years ago they would more often than not say somewhere between 250,000 and 500,000 retiree expats lived in Thailand.  But it was always pure guesswork.
Earlier this year, the United Nations Migration report put the figure at nearer 75,000 retirees living in Thailand. This was a figure that shocked many, as it was far lower than anyone could have guessed.
And so to the Thailand's nearest neighbours, including Vietnam, which are now being touted as a viable alternative to move their pension and their lives. Dan provides evidence of a palpable interest in the communist country, still emerging from the protracted Second Indochina War, aka. the Vietnam War, and a developing economic south east asian star.
I recently had lunch with the CEO of one of the six big insurance companies for expats in Thailand. He said each week they get 5 requests from retired expats to move their Health Insurance to Vietnam. That is over 20 requests a month and if this is consistent with the other 5 insurance companies, the figure rises to a 120 expat requests a month.
At the end of the day, life does not stand still and the unpredictability of it means sometimes you just don't see things happening – until they do. It would appear for many retired expats living in Thailand that choice is now Vietnam.
Read the full article HERE.
Keep in contact with The Thaiger by following our
Facebook page
.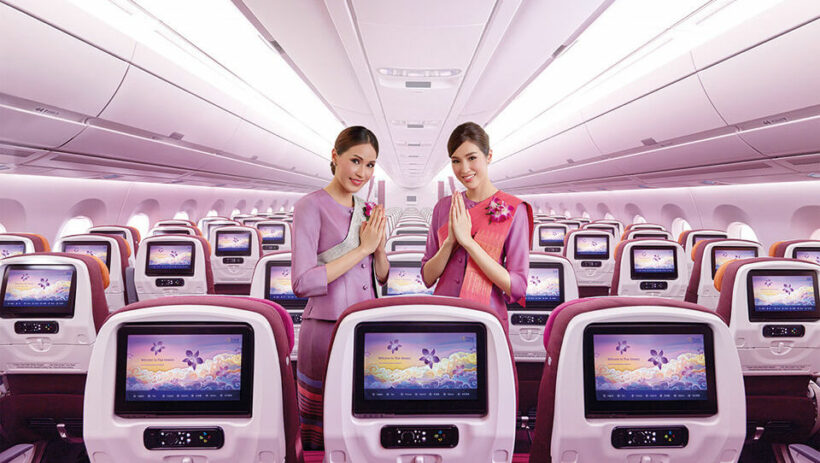 PHOTO: The pleasant smile and wai won't fill aircraft seats anymore
Whilst it's always a generally pleasant experience flying Thai Airways, the airline, in a business sense, is a basket case racking up nearly a decade of losses, first under the Yingluck Shinawatra Government and then the military government of the NCPO.
Most people in aviation circles agree on the main challenges for the national carrier.
• Entrenched nepotism and cronyism
• Top heavy management
• Contracts for older staff which do not reflect aviation business realities in 2019
• Uncompetitive pricing
So do what QANTAS did in Australia in 2003.
QANTAS was Australia's legacy airline which had similar long-standing contracts and Union issues that made it difficult for the national carrier to compete in the modern aviation business. It battled for decades with the staff, all on cushy contracts, and the Unions were resistant to change as well.
So they started JetStar, a completely separate company headquartered in Melbourne, but under the wider QANTAS banner. It would take over the 'leisure' routes and compete as a low-cost carrier. As QANTAS slowly moved routes over to its cheaper subsidiary the parent airline had a much better argument to pay-out the older, uncompetitive contracts and lay-off the 'old pot boilers'.
JetStar was not a glamorous airline and lacked the reputation and brand-love of the 'flying kangaroo' but, as a business strategy, was a winner for QANTAS and gave them options to modernise the national airline business. The CEO, Alan Joyce, came through Aer Lingus in Ireland then the failing Ansett Airlines in Australia to completely turn Australia's national carrier upside-down. The strategy worked.
The model has been repeated by other national airlines.
Thai Airways sort of tried the same strategy with Thai Smile in 2012. The offshoot of the parent Thai Airways International, would fly leisure routes for the national carrier but it was still owned entirely by Thai Airways and wasn't set up as a separate entity so was subject to much of the same 'handbrakes' that was holding back Thai Airways from competition in the modern aviation market.
Brand Thai Airways is starting to look a bit tired. The Thai smile, orchids, pleasant staff wai-ing to the camera is all a bit naff when most customers in 2019 are looking for a safe, efficient, on-time airline, at a competitive price. Let's face it, the seating is much the same, give or take, in just about any plane now. Unless you have the deeper pockets and can afford to sit closer to the front of the plane, you're in cattle class whether you're on Thai Airways, Air Asia or RyanAir. A Boeing 737 or Airbus A320 is much the same aeroplane no matter who is flying it.
So what does Thai Airways have to offer customers these days that they won't get on the many alternatives airlines flying on the same routes? Nice uniforms? A Thai stir-fry included in your airfare? (I'm battling to think of anything else…)
At the same time their website , whilst much improved in the past 12 months, is still a bit 'clumsy' compared to other airlines', the fleet is starting to look a bit 'tired', the eight years of loss after loss is starting to noticeably weigh on the airline's staff, and in many cases the airfares are simply too expensive.
Unless you're a huge Thai Airways fanboy or fangirl, there are fewer reasons every year to keep flying Thailand's national airline.
Thailand's surging tourist industry, which despite a few blips this year will continue to grow, has provided a huge opportunity for Thai Airways to thrive and grow. Instead the airline's management have squandered an enormous opportunity. Whilst calling for patience as they make (almost zero) changes, many other airlines have jumped into their flying space with newer aircraft, better promotions, cheaper flights and a better business plan.
If Thai Airways was a private company they would have been out of business a decade ago. Instead they keep coming back to the Thai government with their hat out for contributions to bail them out of quarter after quarter of losses.
The airline's main backer, the Thai government, provides a massive disincentive for the airline to clean up the internal mess and modernise. Where's the urgency to make the necessary changes when the government will always end up bailing them out? The airline has simply weaponised 'saving face' – the national carrier simply CAN'T fail.
But maybe the view of Thai Airways as a potential profitable business is old-fashioned and the costs to the Thai taxpayer should be seen as an 'investment' into the country's growing tourist industry. Middle Eastern airlines are operated in this way where they make massive losses but provide excellent service on modern aircraft dragging tourists through and to their airports and destinations.
Now Thai Airways is asking for the Thai government to bankroll the purchase of new aircraft for its fleet. That the Thai Government seems in no rush to write out any more cheques to Thai Airways is a good indication that some hard decisions now need to be made.
Keep in contact with The Thaiger by following our
Facebook page
.
Ten things the Thai Government could to do right now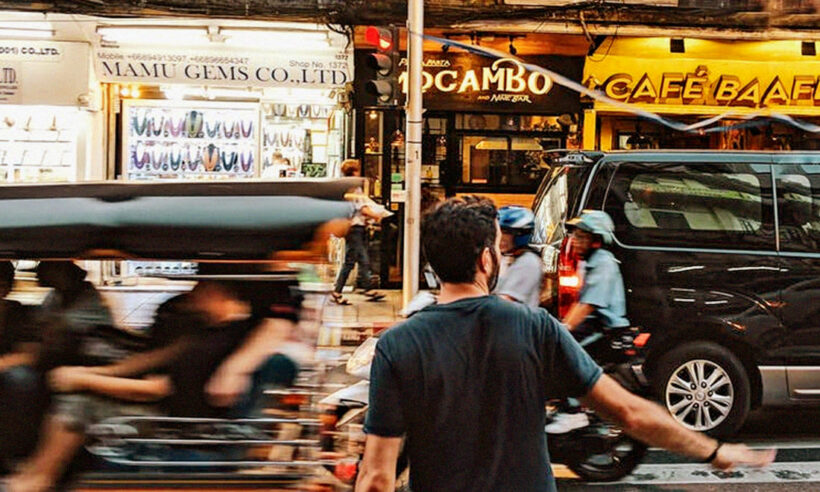 OPINION
Thailand is a proud country with a rich cultural tradition. And great food. Expats and visitors have been flocking to the Land of Smiles for a century, especially the last 20 years when tourism has surged to become a major contributor to the country's GDP.
But the veneer of a never-ending rise in tourism numbers lost some of its gloss with tourism officials, perennially optimistic and talking-up the numbers, when they were forced to admit that tourism dropped in Q2 this year. The numbers have rebounded since then with tour operators and hotels reporting a buoyant Q3 and good bookings ahead into the high-season.
But it wasn't just tourism, living as an expat has become increasingly complex and expensive for many. There is a perception that "we're not wanted here anymore" which is an uncomfortable feeling to have when you just want to enjoy living in the country you love and contribute to its economy by participating.
That the issues are now making headlines in Thai media is bad press for the Land of Smiles.
The rise in value of the Thai baht against some currencies, the enforcement (and ongoing confusion) over the TM30 and more scrutiny on some of the visa options for long-termers, all added to a malaise in the world economy, is making travelling to, and living in Thailand, a bit more challenging than in the past.
Here are ten suggestions, published in good faith, we believe should be implemented to address key problems.
Make it easier to do business
Between the mountains of paperwork, public service attitude, language barriers and fierce protectionism, doing business in Thailand as a foreigner is not easy. The need to have a small army of accountants and 'Thai Nominees' is just a part of the problem. The endless red tape and hurdles put up by the Thai Government, and the patchy application of some of these requirements, make running a business professionally an ongoing challenge.
Make it easier to apply for, and maintain, visas
There are quite a few visas available for tourists and expats to come to Thailand . But the goal posts keep being shifted and the requirements continually change. Thinly-veiled corruption and variations of how the various visas are applied have made getting and maintaining a proper visa in Thailand challenging.
Tourist visas would also benefit from increasing possible length of stays and reducing paperwork before and upon arrival. There is currently a waiver of visa fees for some countries up to the end of October 2019.
A long-term resident visa would also be welcome. Given the current difficulty of being eligible and getting a long-term resident visa in Thailand does little attract real long-term retirees who still need to do 90 day reporting, annual visa extensions and worry about the TM30 form every time they travel.
Immigration officials, around the country, control their own local fiefdoms where the 'guidelines' are just guidelines and are interpreted differently on different days by different officials. Apart from confusing the expats and tourists, these systems provide lucrative opportunities for blackmail and corruption.
A smile could help sometimes too.
Rebuild the Tourism Authority of Thailand
Whilst the reasons for Thailand's droop in tourist numbers for Q2 this year are many and varied, the body who has been marketing Brand Thailand is the Tourism Authority of Thailand. They have made countless mis-steps and strategic errors in the past decade and must shoulder part of the responsibility for some of the systemic problems, including the over-reliance on just a few national demographics.
A proper, independent, tourist organisation with a professional, modern marketing team with international experience, not just Thais, is a must. Thailand's 'charm' is no longer enough in the highly competitive world of international tourism. Around SE Asia there are now emerging destinations that are simply doing a better job than the team at the TAT who are, like the national airline, beset with nepotism and long-termers who should have been fired a decade ago.
Just about every aspect of tourism in Thailand needs to be updated, cleaned-up and improved and the TAT are just the wrong people to do it. They've strategically been chasing an unsustainable tourist mix and placed all their marketing eggs in few baskets.
Whilst they spend large amounts travelling the world and participating in travel expos, they too need to follow the rest of the world online and have their staff populating the world of social media, all day, everyday. Whatever they're doing on social media now, multiply by 100!
Working under the auspices of the Department of Sports and Tourism hasn't worked well for the TAT. The Government now needs a dedicated Department of Tourism is they are to maintain the percentage of GDP garnered from tourists into the third decade of the 21st century.
Urgently and aggressively address tourist safety
The fall-out from the Phuket Boat Tragedy is still being felt and has left a poor impression of safety for tourists. A year later and what has changed?
Speaking of Phuket, the shameful handling of the local lifeguard contracts has been a direct reason for drownings along the island's west coast in recent years. The dithering of contractual arrangements and personality clashes took precedence over hiring, up-skilling and deploying a professional lifeguard service to protect beachgoers.
Around the country the reports of safety lapses causing death and injury to tourists are alarming in their frequency. Tour bus crashes, boats capsizing, renting out motorbikes to unlicensed drivers and tourist attraction safety standards. Problems associated with all of these are mostly preventable.
Change the company law
Part of the problem of doing business in Thailand is that, no matter how good you are, you never really own the legal framework that defines your business. A foreigner can only own 49% of the shares in a Thai company. This protectionist business law is a major barrier for foreigners to invest in Thailand making it difficult, or impossible to attract additional investment or plant to sell your business down the track.
There are provisions for larger enterprises to register a 100% foreign owned Board of Investment (BOI) business but these are quite complicated and expensive to set up and only available for limited industries.
Agriculture and Agricultural Products
Mining Ceramics and Basic Metals
Light Industry
Metal Products, Machinery and Transport Equipment
Electronic Industry and Electric Appliances
Chemicals, Paper and Plastics
Services and Public Utlities
Technology and Innovation Development
Providing a more flexible and easier company law, with more options for small to medium companies, would allow Thailand to attract a much larger number of international business people.
Smile
It's meant to be the Land of Smiles. But arrive at any checkpoint or airport as you land in or depart Thailand and your first and last impressions are of unhappy, scowling immigration officials. And if you arrive at the wrong time at an airport the queues can be horrendous.
The situation may be similar at any international airports around the world, but when you pin your whole brand around being a Land of Smiles, you could at least try. It is, after all, the first impression.
Now they've added an additional layer of checking you in and out of the country with a fingerprint and iris scan. Taking a copy of all your finger and thumb prints just adds another 30 seconds or so as you arrive and depart… multiplied by x number of tourists waiting in line.
The same applies for some, probably more than in the past, of retailers who seem to spend a lot more time scrolling on their phone rather than attending to their customers these days. Some just don't like being interrupted and, if you're not buying, give you attitude rather than a simple acknowledgement.
Address the currency
To be fair there is only a limited number of levers to pull for Thai treasury officials that could 'force' the Thai baht to a lower value. Short of printing new Thai baht bills (which would also push up inflation), there are limits to what a modern government can do in an open international currency trading world.
Still, local businesses in tourist regions could take some control and reduce the 'tourist' prices and stop the blatant rip-offs aimed at solely extracting money from tourists' pockets. Buy a Big Mac in the middle of Patong or Pattaya, then drive 3 kilometres away to another McDonalds and note the difference in price. Just maintaining your high prices and hoping for the best isn't going to win new business.
The two-tier pricing is also a slap in the face for tourists (and most expats) which smacks of xenophobia or greed. Even the word 'farang' denotes an attitude to caucasian foreigners, either of derision or as walking ATMs.
Name and shame scammers
Scams have been part of the tourist game forever in Thailand. Some are just a silly punt at extracting a few extra baht from unsuspecting tourists, others are down-right dangerous, offend tourists and end up as a Facebook post. When these scammers get outed and charged (rarely) the fines and punishment are often perfunctory and are not a deterrent to other would-be scammers.
There should be a register of these annoying tourist rip-offs and schemes which is posted on some website where the 'shame' can act as a better deterrent using the Asian concept of 'losing face' as a weapon to combat scammers and prevent more from flourishing.
Or simply track down, punish the current scammers and fine them more often.
Make it easier to buy property
You see a property. You like it. You negotiate a price and want to buy it. That's usually where it starts to get difficult. Foreigners cannot buy land or the land that their villa is sitting on. Many have got around these laws by leasing the land or forming a Thai company to do the transaction. In both cases the 'buyer' is never really the 'owner' and, whilst working reasonably well for 30 years, is still a long way around a fairly simple situation. The only winners are lawyers as they help foreign buyers navigate the labyrinth of Thai property and company law.
With the law allowing foreigners to own condominiums 100% (as long as 51% of the available units in the development is owned by Thais), developers have raced to build condos to feed the foreign buyer interest in Thai property.
Whilst appreciating the history of keeping Thailand for 'Thais' there should also be at least another easy option for foreigners to participate in the freehold market to better internationalising Thai property.
24 hour reporting of address (TM30) needs to be simplified or streamlined
The requirement for foreigners to report their residential location within 24 hours of a change of address, and the current confusion around the matter, should be clarified. The law applies to expats, forcing them to report to Immigration when they return from a weekend away or a business trip. Or their reluctant landlord is responsible. The actual guidelines lead to more questions, rather than providing answers, and the enforcement is applied ad-hoc.
If the report could be done 'easily' online on an effective, easy-to-use, reliable webpage or App, that would certainly help. Currently there is an App and a website but the successes for using it are 'lumpy' and users could be involved in making the process simpler.
We acknowledge the Thai government's right to keep a track of foreign visitors but also think a streamlined, clear process would assist everyone and lead to better results for the Immigration team and better compliance by foreigners.
Keep in contact with The Thaiger by following our
Facebook page
.