Opinion
Opinion: Making Phuket's roads safe one step at a time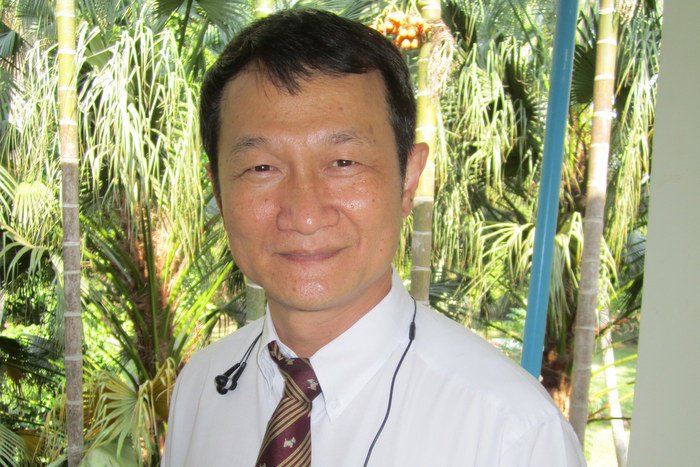 Dr Wiwat Seetamanotch, 57, from Yala, has been living in Phuket since 1987. He worked as director of Thalang Hospital for 17 years, followed by 10 years as deputy director for the Phuket Provincial Health Office.
Now retired, Dr Wiwat has been working on road safety campaigns for the past six years, as well as running a clinic in Thalang. He is now the vice president of the Road Safety Network Group under the Thai Health Promotion Foundation.
Here, he talks about what should be done to make Phuket's roads safer for all who use them.
PHUKET: Thailand is renowned for its dangerous roads, and has consistently been ranked in the top five for having the highest number of fatal road accidents in the world.
Just last week, a Chilean man was killed in Thailand while on the final leg of a five-year, round-the-world cycling journey he was set to complete in November. Two years ago, two world-famous British cyclists died after being struck by a pick-up truck in the Kingdom. These are just two fatal, high-profile examples of accidents that happen on Thailand's roads every day.
I would like to pass my condolences to all friends and families who have lost loved ones in road accidents here. It is especially sad when these things happen, as accidents can be prevented.
There are three main problems that contribute to the high number of road accidents in Thailand: poor road and traffic engineering, a lack of traffic law enforcement and motorists' behavior.
These problems combine to make the situation even more dangerous. Many of Phuket's main highways are built through local communities. This quickly becomes a very dangerous situation when motorists are driving full speed through these areas while locals are driving slowly. Then, there is the added element of pedestrians and cyclists trying to use the roads as well.
These speed discrepancies on Phuket's roads increase the chances of road accidents. We need to separate high-speed highways from lower-speed roads.
If a road has to be built through a community, medians must be installed to prevent people from cutting through heavy main road traffic to get to the other side. These medians must also provide plenty of places where motorists can make u-turns. Sometimes, the next u-turn is more than a kilometer away, and people choose to ride against traffic instead of driving down to the u-turn.
In the end, many of Thailand's road problems and accidents could be prevented with a stronger police presence on the streets. This would help stamp out some dangerous driving behaviors.
I am aware that we do not have enough police officers and that we lack proper road equipment, such as cameras to catch speeders and people who run red lights. However, police can take charge.
Motorists who break the law should receive the maximum penalty. If someone is caught drinking and driving, he or she should face the maximum penalty of three to six months in jail – no excuses.
If someone is caught running a red light, not wearing a helmet or not fastening their seat belt, he or she should face the music for it. People who repeatedly commit these crimes should also have their licences suspended or even revoked.
About 80 per cent of motorists who die in road accidents in Kathu are found to have been drinking. That is a shocking figure. These are mostly those who are driving under the influence in Patong. In Muang and Thalang districts, about 50 per cent of road deaths involve alcohol. This must be stopped.
Phuket authorities must be tough when it comes to traffic offences. They need to scare motorists and make them realize that heavy fines and possible jail time is not worth breaking the law.
We work very hard to promote road safety through our public relations campaigns. It would be a success if we could get police on board with enforcing the rules, and motorists with taking more care when operating a vehicle.
It will not be an easy change to make, as many believe that fate controls whether or not we die in a road accident. This is not true. Road accidents can be prevented.
Environment can change behaviors. If we have a police presence on the roads, people will start to follow the rules and, eventually, their bad driving habits will change.