Opinion
Opinion: Hope for Phuket metered-taxi drivers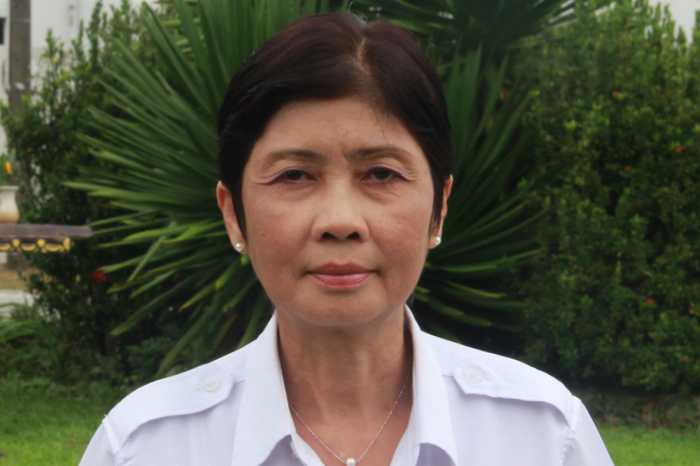 Chomsorn "Patty" Chaowai, 57, from Prachuap Khiri Khan, has been working as a taxi driver on the island for more than 20 years. The long-time Phuket resident and mother of two was the first female taxi driver in Phuket and became one of the first metered-taxi drivers in 2004.
Here, she talks about the rapidly changing world of taxis on the island, and voices her support and hopes for the new metered-taxi system in Phuket.
PHUKET: My career started 20 years ago in a tuk-tuk queue outside the Robinson community mall in Phuket Town.
Robinson was once the most popular mall on the island, but after awhile people started flocking to the beaches, and large shopping centers like Jungceylon and Central Festival began popping up to cater for them.
After eight years of driving a tuk-tuk, I eventually had to give it up because I wasn't making enough money.
After that, I was stationed at Rassada Pier as a taxi driver for four years. However, it still wasn't enough, so I decided to become a metered-taxi driver in 2004.
At first, it was really tough to be a metered-taxi driver. The idea of metered-taxi fares was, and still is, a new concept in Phuket. There were many rules, and we were only allowed to pick up passengers at the airport. After dropping them off at their destination, I had to drive my empty cab back to the airport for my next customer – I was not allowed to pick up passengers along the way. It was a real waste of time and money.
The taxi mafia made things even harder for those of us with metered taxis. Most of the busy tourist spots around the island were controlled by the mafia. They only allowed their members to pick up passengers in those areas.
Everyone was aware of the problem, but there was nothing we could do.
Today, though, the National Council for Peace and Order (NCPO) has come in to clear out the mafia and manage public transportation in Phuket.
This has given me and so many others a new chance.
Metered taxis can now roam the streets and pick up people anywhere, without fear of the mafia.
This is not only good for taxi drivers, but also passengers. People can now make a choice, whether it be to take a metered taxi or another form of legal transport, without being intimidated by anyone.
These changes are undoubtedly positive, but it will take time for them to truly take hold. Local people are not yet really familiar with, or aware of, the option to take a metered taxi, but time can change this: I have already started picking up passengers who have hailed my cab from the side of the road.
I truly believe we are moving in the right direction. The NCPO has set up a good system for us, and there is no need for us to go against these new rules.
One of the most exciting things that has happened with the new system is that many of the new roving metered-taxi drivers have converted from driving black-plate, illegal taxis. It is good to see these people change. They understand that we must adapt with the times in order to survive.
If Phuket's taxi-driving community can handle all of the changes being made on the island, I believe this will be a great new start for us. There is now hope and a bright future for all the island's taxi drivers.