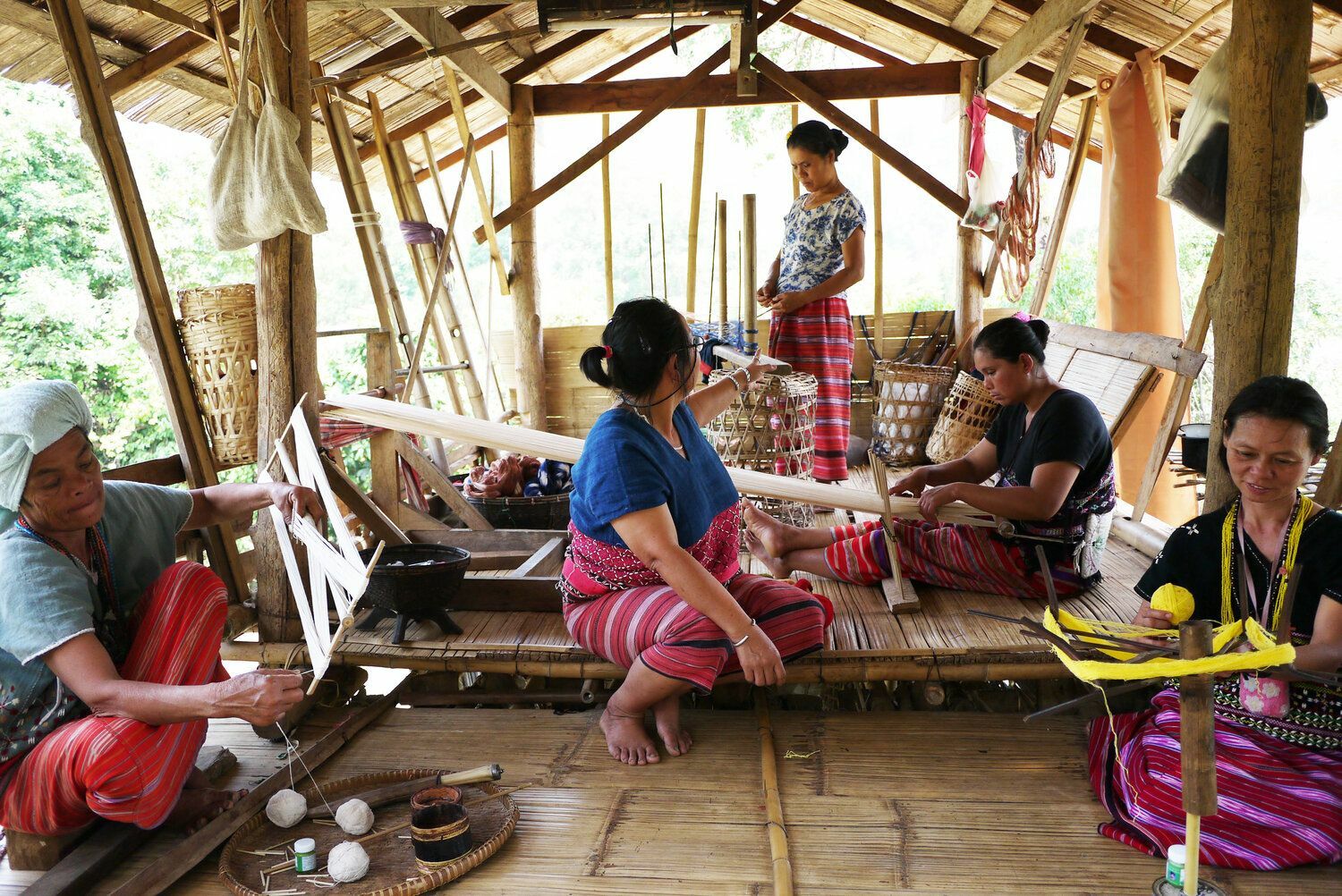 Members of the Bang Kloi Karen community employed as weavers in a community craft centre have accused the centre of exploiting indigenous workers. The Karen workers claim they suffer poor working conditions and are paid less than the minimum wage.
Activist Anchalee Ismanyee said weavers are paid much less than the official minimum wage in Phetchaburi province of 335 baht (US$10) per day. Working conditions at the centre are not up to standard, with insufficient lighting in the building causing eye problems for workers.
Workers are paid as little as 5000 baht (US$160) for each piece of textile they complete. That's roughly two weeks of minimum wage, and they have to wait two months after completing their work before being paid. Anchalee said community members are constantly in debt.
The community craft centre once did not pay weavers for four months, without giving any reason for the delay.
Anchalee said that the community craft centre employs around 50 people from the Pong Luek-Bang Kloi Village, mostly women who have no land to farm.
The Bang Kloi indigenous Karen community was forcibly evicted from Chai Phaen Din, their ancestral homeland in the Kaeng Krachan forest, in 1996, and for a second time in 2011, when park officials burned down their houses and rice storage barns.
They were relocated to the Pong Luek-Bang Kloi Village, and each family was promised land by the authorities but were not allocated the agreed amount. The land they were given is not suitable for agriculture.
In late January 2021, members of the community returned to Chai Phaen Din. On March 5, they were forcibly removed from the forest and taken into detention with 29 people charged with encroaching on national parkland.
The Kaeng Krachan Forest Complex, which includes the Kaeng Krachan National Park and three other conservation areas, was named a natural World Heritage site in July 2021, despite ongoing concerns about human rights violations against indigenous communities in the area.