Summer storms batter Korat, Buri Ram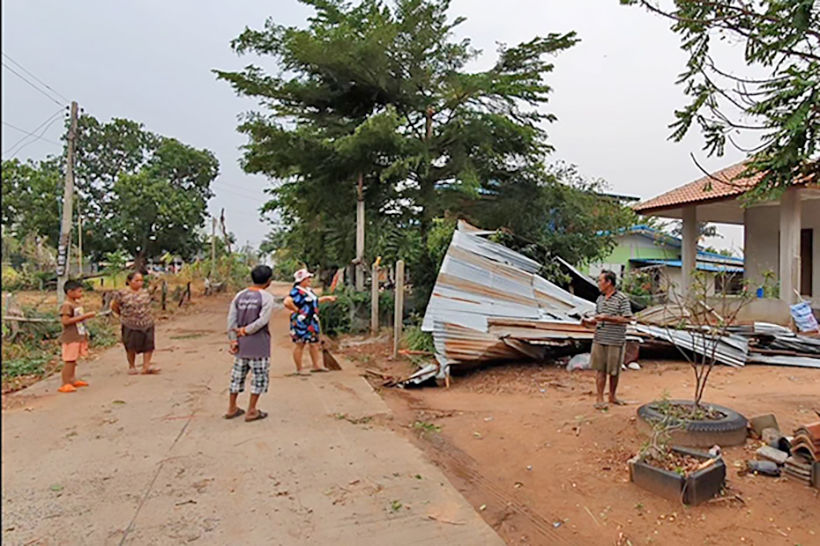 Sudden summer storms caused extensive damage in two provinces in Thailand's northeast yesterday: many villages in tambon Nong Ma Nao in Khong district of Nakhon Ratchasima, also known as Korat, were struck by a summer storm late last night. Numerous houses were severely damaged by the storm, which started at about 11pm. Some structures were entirely demolished.
The roofing sheets of a barn were blown into the sky, leaving the interior soaked with rainwater. The storm also blew down many trees, which fell on power cables, leaving entire villages without electricity for more than five hours.
An official warning has been issued for people in Korat to fortify their homes as a precaution against further storms, which are expected imminently.
Korat gained notoriety recently and the nation is still reeling after a bloody shooting rampage by a disgruntled soldier there left 30 dead and dozens more injured.
Meanwhile, four villages in tambon Porn Samran in Buri Ram province, also in the Northeast, were ravaged by a thunderstorm yesterday afternoon.
More than 20 buildings, including local houses and schools, were damaged in at least five villages. Nearly the entire roof of the dining hall of a school in Sa Bua district was ripped off by the storm, leaving debris strewn all over the school grounds and nearby.
There were no casualties as the school closed for summer holidays on Friday.
Officials examined the damage tis morning in order to prepare a report for district and provincial authorities. The headman of Sa Bua village said several villages nearby were also believed to have been struck by the storm but the extent of damage was not known.
SOURCE: Bangkok Post
Keep in contact with The Thaiger by following our
Facebook page
.
Buriram quarantine violators to be housed at racetrack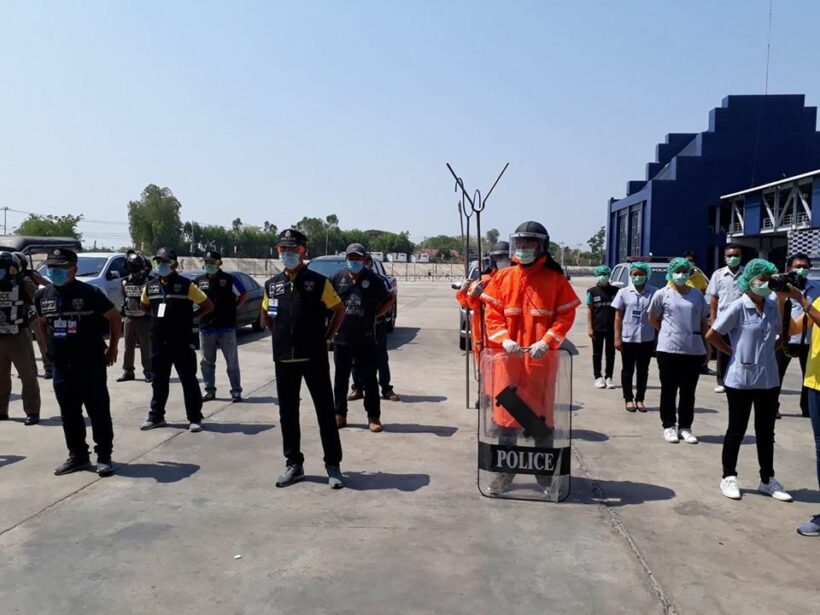 Well known north-eastern politician, tycoon and local "kingmaker" Newin Chidchob posted on Facebook today that officials in the northeastern province of Buriram have prepared the Chang International Circuit as a special place for "stubborn people" who ignore self-quarantining rules.
Officials confirmed that those who ignore the 14 day self-isolation guidelines will be housed at the race track building until their quarantine period is complete. The photos they provided with the story look like they mean business!
People returning from high-risk areas or those in the "sensitive" group such as seniors and kids, have to register to stay home for 14 days, use separate personal utensils from other family members, and avoid going out in public.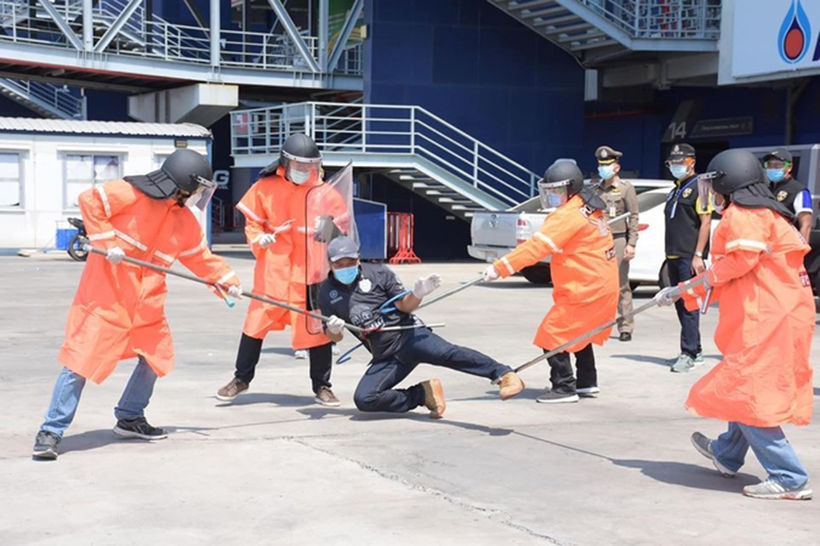 Registrants will be installed with a tracking device – if they venture more than 50 metres from their homes, the gadget will set off an alarm. If the registrants ignore this warning, they'll be forced to undergo state quarantine at the race track. The officials apologised to Buriram residents for any inconvenience.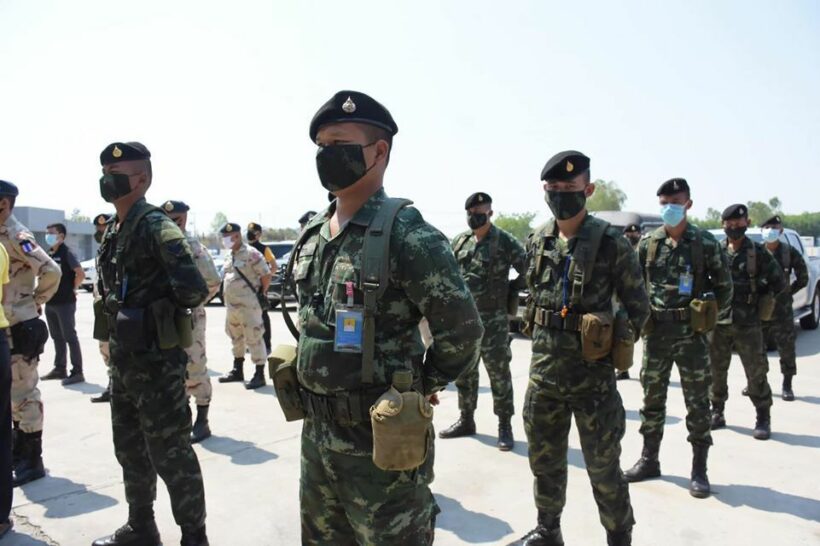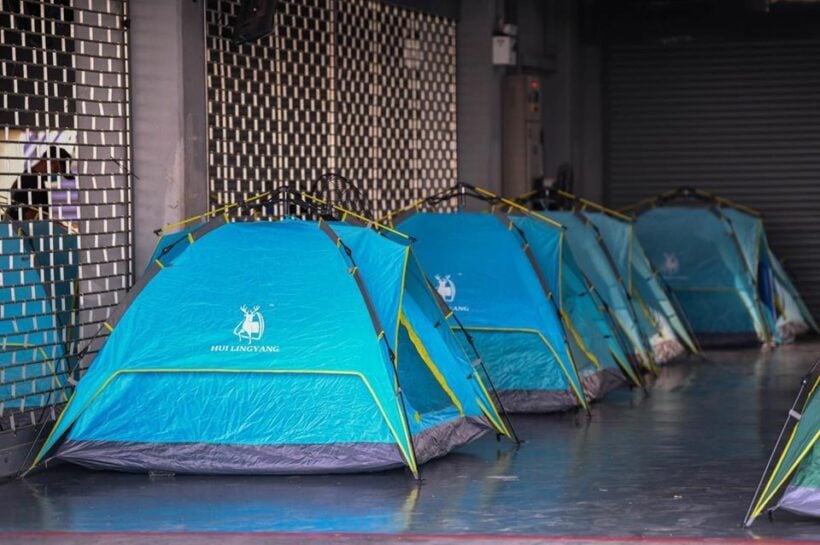 SOURCE: The Nation
Keep in contact with The Thaiger by following our
Facebook page
.
Coronavirus rumour prompts prison riot, some prisoners escape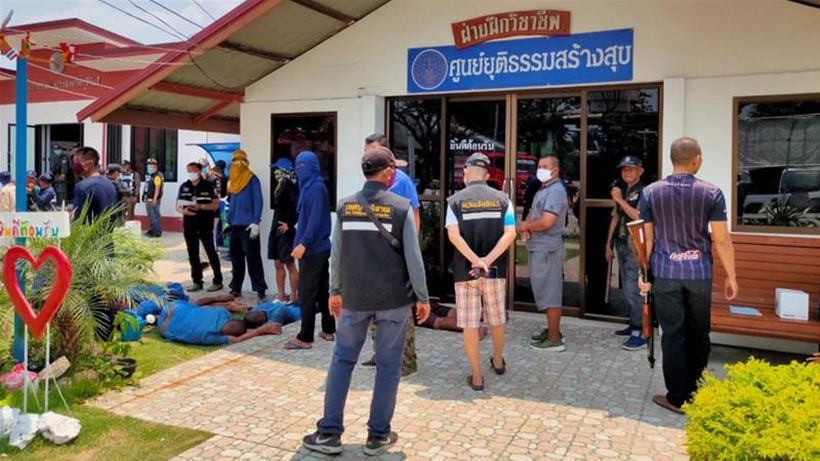 Rumours of a Covid-19 coronavirus outbreak in a prison in the lower northeastern province of Buri Ram sparked a riot. The riot erupted at the central prison after about 100 determined prisoners broke furniture and smashed windows and set a fire over rumours of a Covid-19 outbreak in the prison yesterday.
A number of prisoners escaped but 7 have been recaptured, according to Justice Minister Somsak Thepsutin. Somsak says the protest began at about 11.45am in the dining area while wardens were refurbishing an isolation cell for inmates infected with communicable diseases. The exact number of prisoners who escaped is not yet known.
Around 100 prisoners, some facing life sentences, set fire to the dining hall and destroyed the visiting room for relatives. Thick black smoke could be seen billowing from the prison into the sky.
"The fact is that none of the prisoners in Buri Ram were infected. They only started this rumour to find some supporters."
Police say mental health workers were called in to assuage prisoners "after some rumours were spread" about a coronavirus outbreak.
"The situation is under control."
SOURCE: Al Jazeera | Bangkok Post
Keep in contact with The Thaiger by following our
Facebook page
.
Gambling wife arrested after husband calls police in Nakhon Ratchasima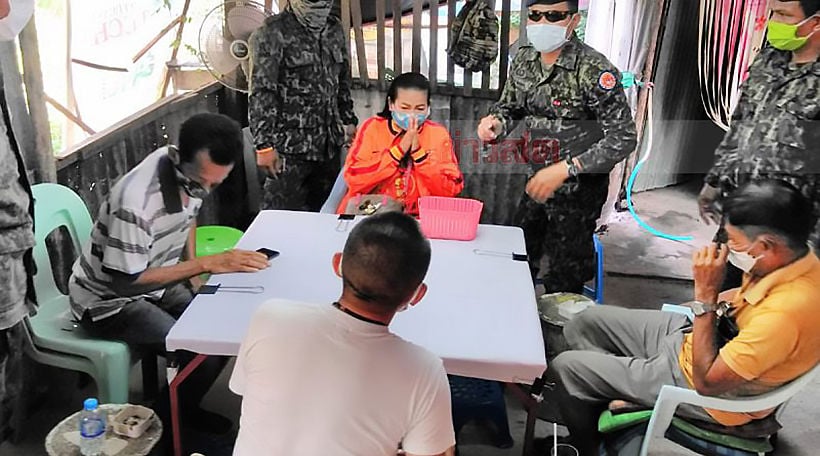 Thailand's recently declared state of emergency has meant the temporary closure of many businesses, leaving a lot of people with a lot of time on their hands. One woman in the northeastern Nakhon Ratchasima province grew bored and decided to invite some friends around for a bit of light home gambling playing cards. But her husband was afraid she might end up infected with the Covid-19 coronavirus, so he called the police (gambling is illegal in Thailand, officially.)
Police arrested 4 suspects, 3 men and and the wife playing the card game "rummy." The suspects have been sent to the Nakhon Ratchasima Court for prosecution. The province's deputy governor says officials received a complaint from a male citizen, later revealed to be the husband of the female suspect. The province has ordered 22 businesses to temporarily shut down in order to minimise the spread of Covid-19. This caused the husband and wife to have perhaps a bit too much free time.
It was not the wife's first infraction. She had been regularly spending her free time gambling in a village located behind the province's Saint Mary's Hospital. The husband, fearing the worst, decided strict action was required. He called police and gave the exact location of where the card games were taking place. The suspects were arrested with cards and 4,000baht in cash was confiscated. Thankfully, none of the suspects had a fever or showed virus symptoms.
We fear another headline in coming days… something along the lines of "wife beating up husband in north eastern Thailand".
SOURCE: Thai Residents
Keep in contact with The Thaiger by following our
Facebook page
.