Mother and daughter arrested over 7 million baht fortune-telling scam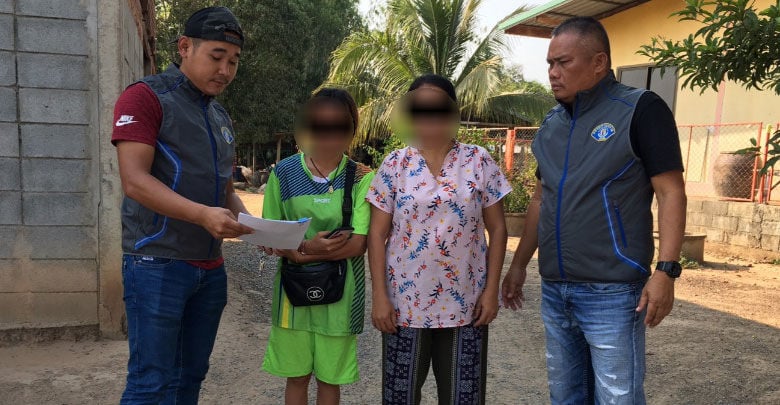 Appears the pair weren't smart enough to predict the police coming to their door.
A Thai fortune teller and her daughter have been arrested after charging a customer more than 7 million baht for predictions and forecasts about their life. Normally, fortune-telling sessions, popular in Thai life, range between 100 and thousands of baht, depending on the popularity of the fortune teller and the methods they use.
And then there's the fortune tellers who adorn their predictions with additional elaborate rituals than push up the price. 48 year old Samorn and her daughter 19 year old Sukanya were arrested with and arrest warrant from the Roi Et Court, north-eastern Thailand.
Samorn aka. "Auntie Doctor" rented a space at a Roi Et market in 2018. Sukjai was one of her victims that walked in and decided on a session. Samorn informed Sukjai that she had bad luck in her life, according to the cards, and that she "will be unhappily burdened with a heavy problem".
Samorn offered to help her get rid of her bad luck but (surprise) she would have to purchase offerings for the ritual.
To make things even easier, Samorn claimed that Sukjai didn't have to be with her when the ritual was being done. Instead would send a photo confirming the ritual had been completed. But Samorn kept calling Sukjai with more warnings about impending bad luck, including references to members of her family.
Now time to super-size the scam!
Samorn stated that she could solve ALL of Sukjai's bad luck. Over a period of 4-6 months in 2019 Samorn had used her daughter's bank account to bank the money transfers from Sukjai. The full amount totalled 7,285,622 baht.
Police investigated Samorn and Sukanya and discovered they used the same scam with other victim, taking advantage of their lack of education and personal sadnesses There were 2 other victims in Samut Prakan province with damages totalling 220,000 baht. In the case of one of those victims Samorn returned 170,000 baht in exchange to not take the case to court, according to Thai Residents.
The fortune telling gang told police they'd used the money for gambling, online casinos, had purchased 2 vehicles and renovated their home in Roi Et, so the money was all gone. The pair have been sent to the Pathumrat Police Station for prosecution.
SOURCE: Thai Residents | INN News
Keep in contact with The Thaiger by following our
Facebook page
.
Buriram quarantine violators to be housed at racetrack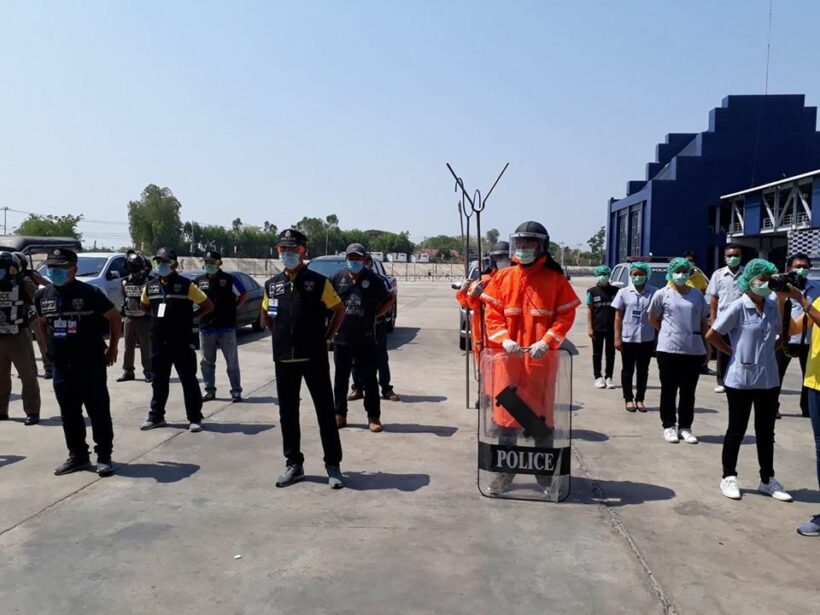 Well known north-eastern politician, tycoon and local "kingmaker" Newin Chidchob posted on Facebook today that officials in the northeastern province of Buriram have prepared the Chang International Circuit as a special place for "stubborn people" who ignore self-quarantining rules.
Officials confirmed that those who ignore the 14 day self-isolation guidelines will be housed at the race track building until their quarantine period is complete. The photos they provided with the story look like they mean business!
People returning from high-risk areas or those in the "sensitive" group such as seniors and kids, have to register to stay home for 14 days, use separate personal utensils from other family members, and avoid going out in public.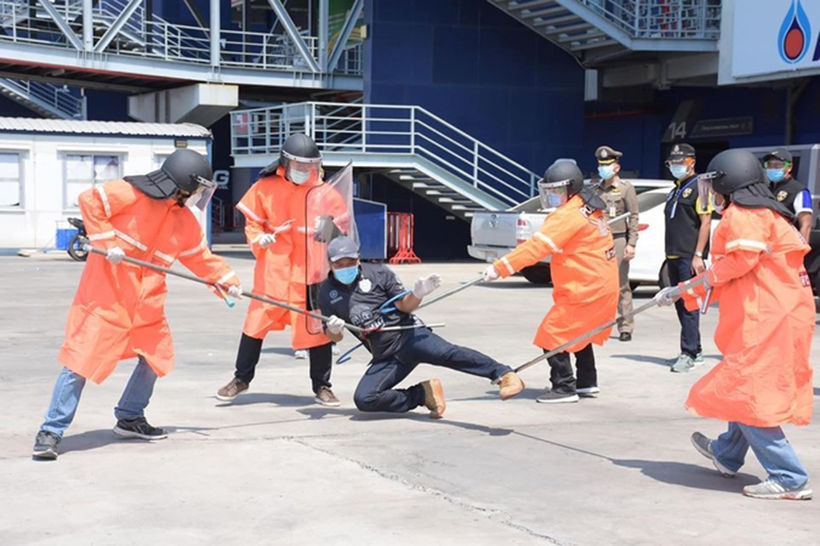 Registrants will be installed with a tracking device – if they venture more than 50 metres from their homes, the gadget will set off an alarm. If the registrants ignore this warning, they'll be forced to undergo state quarantine at the race track. The officials apologised to Buriram residents for any inconvenience.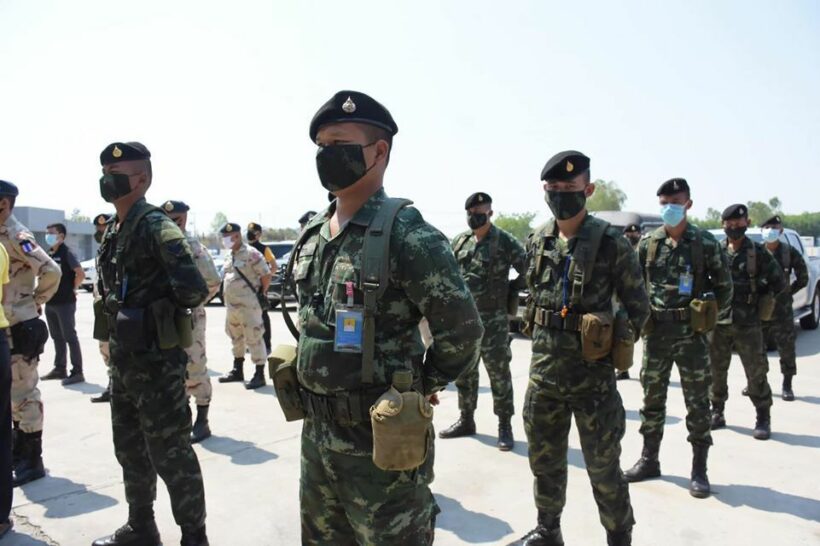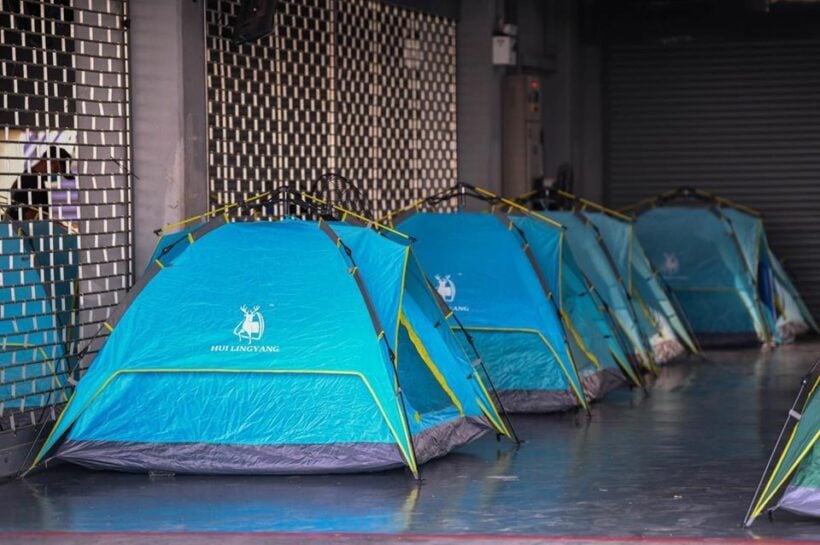 SOURCE: The Nation
Keep in contact with The Thaiger by following our
Facebook page
.
Coronavirus rumour prompts prison riot, some prisoners escape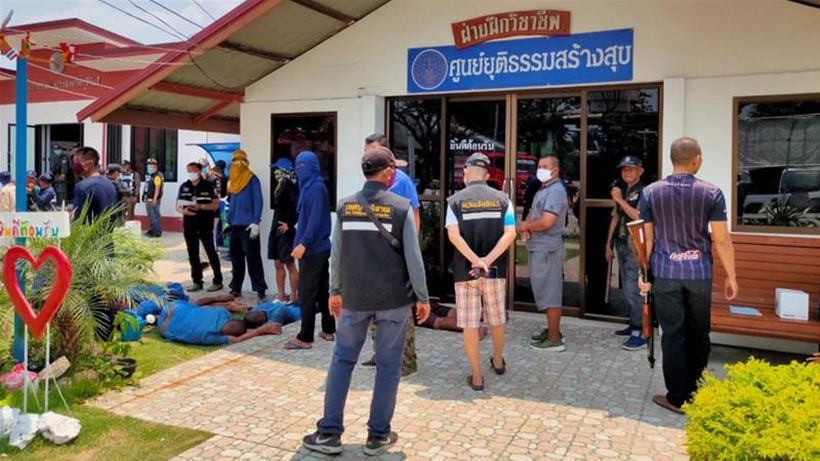 Rumours of a Covid-19 coronavirus outbreak in a prison in the lower northeastern province of Buri Ram sparked a riot. The riot erupted at the central prison after about 100 determined prisoners broke furniture and smashed windows and set a fire over rumours of a Covid-19 outbreak in the prison yesterday.
A number of prisoners escaped but 7 have been recaptured, according to Justice Minister Somsak Thepsutin. Somsak says the protest began at about 11.45am in the dining area while wardens were refurbishing an isolation cell for inmates infected with communicable diseases. The exact number of prisoners who escaped is not yet known.
Around 100 prisoners, some facing life sentences, set fire to the dining hall and destroyed the visiting room for relatives. Thick black smoke could be seen billowing from the prison into the sky.
"The fact is that none of the prisoners in Buri Ram were infected. They only started this rumour to find some supporters."
Police say mental health workers were called in to assuage prisoners "after some rumours were spread" about a coronavirus outbreak.
"The situation is under control."
SOURCE: Al Jazeera | Bangkok Post
Keep in contact with The Thaiger by following our
Facebook page
.
Gambling wife arrested after husband calls police in Nakhon Ratchasima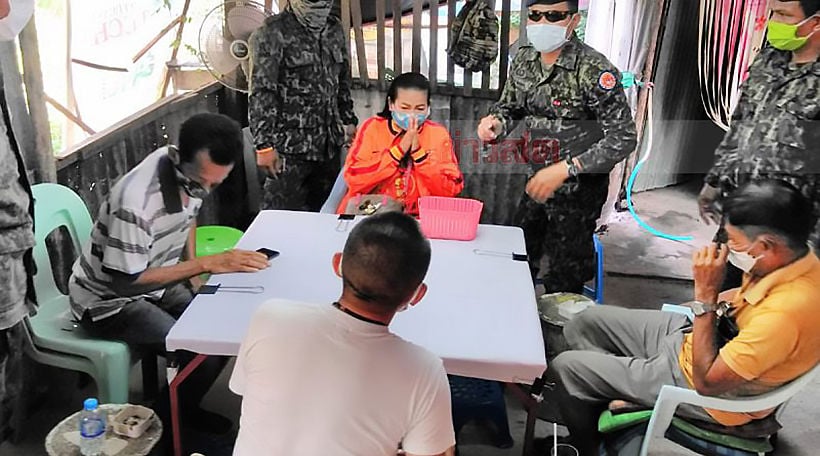 Thailand's recently declared state of emergency has meant the temporary closure of many businesses, leaving a lot of people with a lot of time on their hands. One woman in the northeastern Nakhon Ratchasima province grew bored and decided to invite some friends around for a bit of light home gambling playing cards. But her husband was afraid she might end up infected with the Covid-19 coronavirus, so he called the police (gambling is illegal in Thailand, officially.)
Police arrested 4 suspects, 3 men and and the wife playing the card game "rummy." The suspects have been sent to the Nakhon Ratchasima Court for prosecution. The province's deputy governor says officials received a complaint from a male citizen, later revealed to be the husband of the female suspect. The province has ordered 22 businesses to temporarily shut down in order to minimise the spread of Covid-19. This caused the husband and wife to have perhaps a bit too much free time.
It was not the wife's first infraction. She had been regularly spending her free time gambling in a village located behind the province's Saint Mary's Hospital. The husband, fearing the worst, decided strict action was required. He called police and gave the exact location of where the card games were taking place. The suspects were arrested with cards and 4,000baht in cash was confiscated. Thankfully, none of the suspects had a fever or showed virus symptoms.
We fear another headline in coming days… something along the lines of "wife beating up husband in north eastern Thailand".
SOURCE: Thai Residents
Keep in contact with The Thaiger by following our
Facebook page
.