Mother and daughter arrested over 7 million baht fortune-telling scam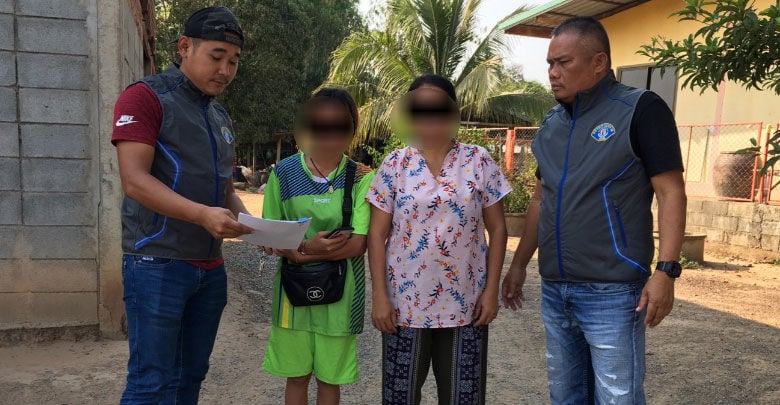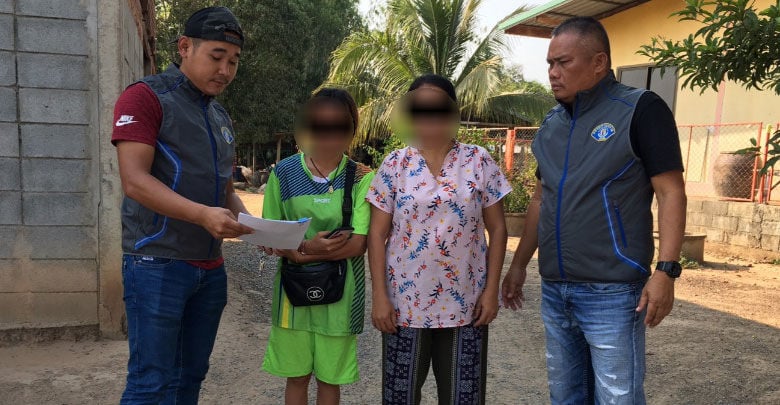 Appears the pair weren't smart enough to predict the police coming to their door.
A Thai fortune teller and her daughter have been arrested after charging a customer more than 7 million baht for predictions and forecasts about their life. Normally, fortune-telling sessions, popular in Thai life, range between 100 and thousands of baht, depending on the popularity of the fortune teller and the methods they use.
And then there's the fortune tellers who adorn their predictions with additional elaborate rituals than push up the price. 48 year old Samorn and her daughter 19 year old Sukanya were arrested with and arrest warrant from the Roi Et Court, north-eastern Thailand.
Samorn aka. "Auntie Doctor" rented a space at a Roi Et market in 2018. Sukjai was one of her victims that walked in and decided on a session. Samorn informed Sukjai that she had bad luck in her life, according to the cards, and that she "will be unhappily burdened with a heavy problem".
Samorn offered to help her get rid of her bad luck but (surprise) she would have to purchase offerings for the ritual.
To make things even easier, Samorn claimed that Sukjai didn't have to be with her when the ritual was being done. Instead would send a photo confirming the ritual had been completed. But Samorn kept calling Sukjai with more warnings about impending bad luck, including references to members of her family.
Now time to super-size the scam!
Samorn stated that she could solve ALL of Sukjai's bad luck. Over a period of 4-6 months in 2019 Samorn had used her daughter's bank account to bank the money transfers from Sukjai. The full amount totalled 7,285,622 baht.
Police investigated Samorn and Sukanya and discovered they used the same scam with other victim, taking advantage of their lack of education and personal sadnesses There were 2 other victims in Samut Prakan province with damages totalling 220,000 baht. In the case of one of those victims Samorn returned 170,000 baht in exchange to not take the case to court, according to Thai Residents.
The fortune telling gang told police they'd used the money for gambling, online casinos, had purchased 2 vehicles and renovated their home in Roi Et, so the money was all gone. The pair have been sent to the Pathumrat Police Station for prosecution.
SOURCE: Thai Residents | INN News
Keep in contact with Thaiger by following our Facebook page.
Never miss out on future posts by following Thaiger.
5 killed, including 2 children, in north east Thailand bus disaster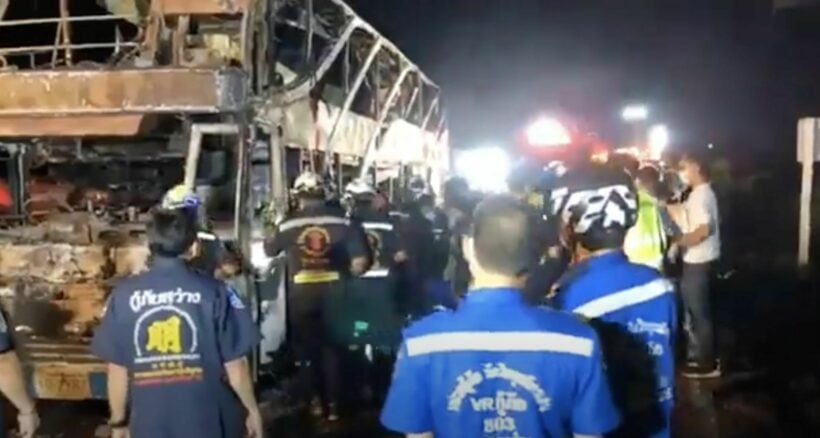 5 people are dead, including 2 children, and another 12 seriously injured after a double-decker interprovincial bus caught fire near Khon Kaen. It was heading to Bangkok. The bus erupted into flames just after midnight on the Mitrapap highway. There were 33 passengers on the bus. The bus driver was also injured.
The 407 Pattana Company bus left Bung Kan province on the Laos border, near Vientiane, last night, stopping in Udon Thani before making its way to Bangkok.
Witnesses say a rear tyre burst and then caught fire just after the bus had left Khon Kaen. The fire then spread to the engine compartment in the back of the bus. The bus soon became engulfed in flames, according to the Bangkok Post. Fire units got to the burning bus soon after but it took an hour to extinguish the flames.
12 people suffered serious burn injuries whilst 16 others were able to get out of the bus before it was engulfed in flames.
Police have spoken to the bus driver and will continue with their investigation.
SOURCE: Bangkok Post
Keep in contact with Thaiger by following our Facebook page.
Never miss out on future posts by following Thaiger.
Girl in a coma after being struck by skyrocket launched from temple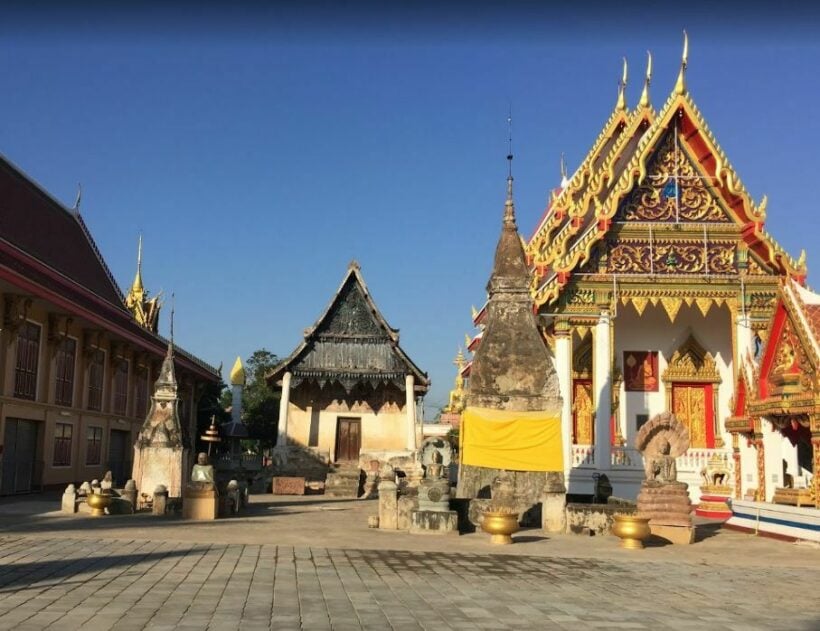 A 10 year old girl is in a coma and in critical condition after a piece of a wooden skyrocket struck the girl in the head. The firework was launched during a cremation ceremony at a temple in the Pak Thong Chai district of the Isaan province Nakhon Ratchasima. The girl was waiting to be picked up at the nearby Ardwitthaya School when part of the wooden firework hit her head.
Natcha "Nong Milk'' Sawasdee hit the ground, bleeding profusely. She was rushed to the local hospital and then transferred to the intensive care unit at Maharat Nakhon Ratchasima Hospital. The wood penetrated her skull about 10 centimetres deep, a recent scan shows.
Other students were hit by pieces of the exploded wooden skyrocket, but their injuries were minor.
The men who launched the skyrocket are facing charges for recklessness causing serious injury. They say they launched rockets at the cremation ceremony, but aimed toward rice paddy fields where there were no people. Due to the wind, pieces of the exploded rocket flew back into town, they say.
Wat Na Phrathat often lights fireworks during cremation ceremonies, residents say. But this time they used a different firework made from wood and PVC.
SOURCE: Bangkok Post
Keep in contact with Thaiger by following our Facebook page.
Never miss out on future posts by following Thaiger.
Senior official arrested in north-east Thailand on 2 million baht bribery charges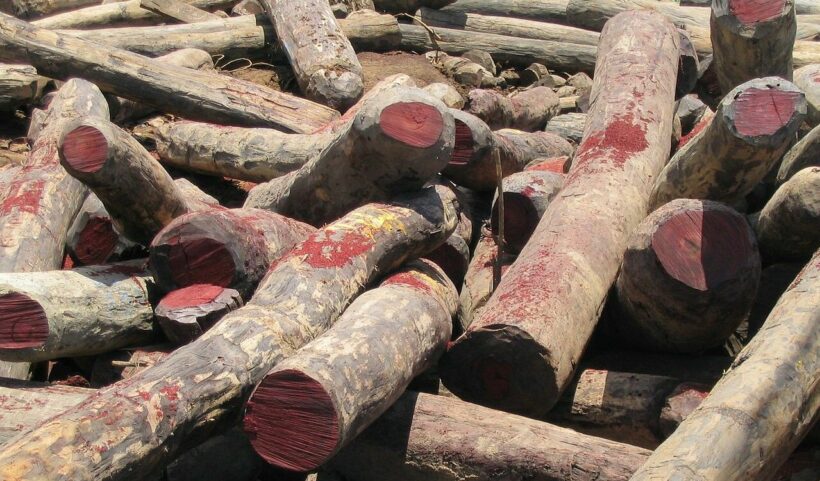 A senior Thai official in the north-eastern province of Mukdahan has been arrested, along with his assistant, on bribery charges. The provincial chief of the natural resources and environment office, Suradet Akkarach, and Ms Pan Saengviroon, are accused of receiving 2 million baht for facilitating the return of confiscated Siamese Rosewood timber to a merchant from Laos.
The timber, housed in 11 containers and valued at around 600 million baht, was impounded by the authorities in Mukdahan in 2006, on suspicion it had been illegally obtained. The case was heard in the provincial court, then the Appeals court, and then the Supreme court, which acquitted the defendants and ruled that the timber should be returned to its owner, EL Enterprise.
The arrests of 58 year old Suradet and Pan came about after a Laotian timber merchant filed a police report on February 24, accusing Suradet of offering to return the timber for a payment of 2 million baht.
The police subsequently set up a sting operation for when the merchant, named as Kamsavai Pommachan, arranged to meet Suradet and Pan to hand over the money. As soon as Pan took delivery of the cash, both suspects were arrested. According to a Thai PBS World report, Suradet insists he was not involved in the bribery, but Pan has confessed to the charges.
Panya Pinsuk from the Central Investigation Bureau, and Chivaparb Chivatham from the Royal Forestry Department, gave a press conference yesterday, in which they confirmed the arrests of both suspects and the seizure of 2 million baht in 1,000 baht notes, as well as 4 smartphones.
According to Chatupat Burupat from the Natural Resources and Environment Ministry, Suradet is an ex-employee of the Royal Forestry Department and would have known how to go about returning the confiscated timber.
Following the arrests, the Minister of Natural Resources and Environment, Varavut Silpa-archa, says he has ordered Suradet to be transferred to an inactive post while a committee investigates the case against him. The minister acknowledges that there is proof of bribery, but says an investigation is still required to ensure fairness. He says he expects the committee to report back within 15 days.
SOURCE: Thai PBS World
Keep in contact with Thaiger by following our Facebook page.
Never miss out on future posts by following Thaiger.