Thai exports figures rise in January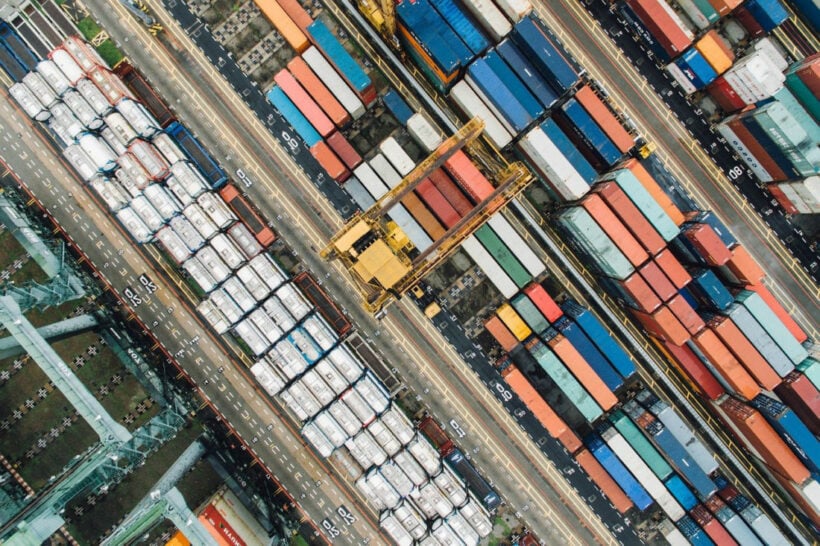 Whilst there's been plenty of economic challenges around for Thailand, including the high Thai baht and a levelling out of tourist arrivals, exports for January 2020 unexpectedly rose according to ministry figures. It's the first rise in six months, and an increase of 3.35% from the exports 12 months earlier.
The customs-cleared export numbers have been boosted by higher shipments of gold and oil-related products, accord to an update from the commerce ministry.
Reuters had earlier forecast a fall of 3% in shipments for the first month for the year, against December's drop of 1.28% . January's export figures are not affected by the outbreak of a coronavirus..
Looking at imports for the same month, they fell 7.86% in January, compared to a year earlier, after rising 2.54% in December. The forecast by economists was for a decrease of 15.85% in imports during January.
During 2019, exports from Thailand declined 2.65%.
SOURCE: Bangkok Post
Keep in contact with The Thaiger by following our
Facebook page
.
Never miss out on future posts by
following The Thaiger
.
Deputy PM says 2 years until Thailand's economy is back to normal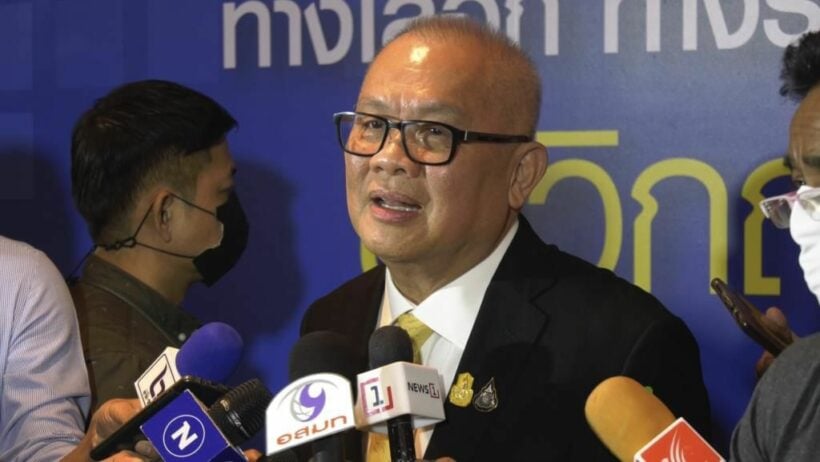 It's going to be another 2 years until Thailand's economy is back on track, according to Deputy PM Supattanapong Punmeechaow. At least that's the amount of time he expects it will take to get the economy back to "normal levels" from before the coronavirus pandemic.
The coronavirus crisis crippled economies across the globe. The Covid-19 pandemic is already the worst global crisis since World War II, according to a report by the UN. Thailand's tourism-dependant economy has been struggling since the country shut it's doors to international travel. Krungthai Bank also predicts it will take about 2 to 3 years for Thailand's economy to recover and the Finance Ministry predicts Thailand's economy will contract by a record of 8.5% this year.
Almost 800 billion baht has gone into supporting the economy, Supattanapong says, adding that the government plans to do more stimulus perks to help boost the economy. The government is working on a 1.9 trillion baht response package with a 1 trillion baht borrowing plan.
Supattanapong's guesses are based on the pandemic situation not getting any worse, whilst the world's Covid cases, in many part of the world, including many of Thailand's feeder markets, are suffering a new spike in cases. His assumptions would also have to include an immediate return to high profit of the country's tourism industry – not likely to happen any time soon.
"I think the economy should get back to normal levels within two years… But if we can manage it very well, we may see that late next year."
While Thailand's economy as a whole might take just 2 years to get back to normal, the country's tourism revenue is expected to take even longer. Krungthai COMPASS Research Centre predicts it will be at least 3 to 4 years until tourism revenue is back to normal. Thailand's tourism revenue is expected to shrink by 70% by the end of this year, making only 9.1 billion baht compared to the 3.02 trillion baht tourism brought in last year.
SOURCE: Bangkok Post
Catch up with the latest daily "Thailand News Today" here on The Thaiger.
Keep in contact with The Thaiger by following our
Facebook page
.
Never miss out on future posts by
following The Thaiger
.
Thailand's first cancer medicine factory expected to cut drug costs in half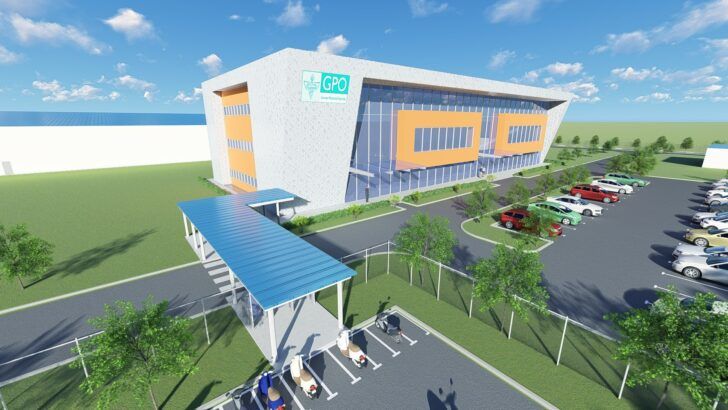 The government just sealed the deal to build Thailand's first factory to produce cancer-treating medicine and chemicals, a move that is expected to cut treatment drug costs in half. Buying imported cancer-treating drugs is expensive. Thailand spends about 21 billion baht per year on imported cancer medicine, according to Deputy PM and Public Health Minister Anutin Charnvirakul.
The local factory is intended to give Thais more affordable and also more accessible medicines for treating cancer. Cancer is the leading cause of death in Thailand, Anutin says, adding that each year, 80,000 people in Thailand die from cancer.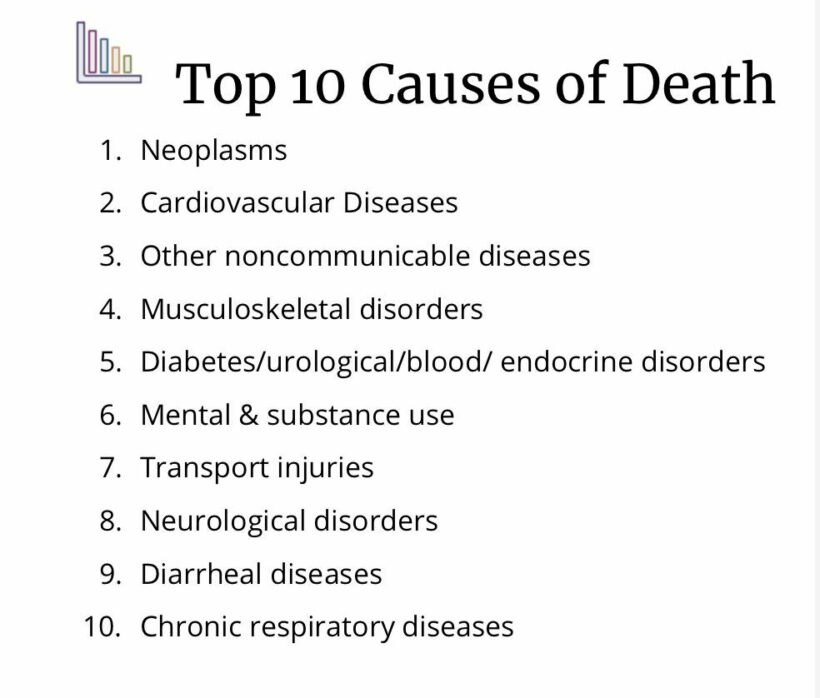 SOURCE: CDC Thailand
The Government Pharmaceutical Organisation signed a contract with PTT to build the plant. Construction will be begin in 2022 and they would start producing commercially until 2027. The factory will produce variety of drugs for many different types of cancer, including drugs for chemotherapy, according to the organisation's managing director.
"This factory will have the capacity to produce 30 million units of chemotherapy drugs and 31 million units of biological drugs per year, with a focus on patents that will expire first. Once there is enough for domestic use, we can boost our production capacity for export. This will make cancer drugs cheaper in the country and will also help push for them to be included in the national list of most-needed medications."
The factory is planned to be in Rayong's Ban Chang district at the PTT Wanarom Eco Zone Industries estate. The feasibility study is expected to take 14 months.
SOURCES: Bangkok Post | Nation Thailand
Catch up with the latest daily "Thailand News Today" here on The Thaiger.
Keep in contact with The Thaiger by following our
Facebook page
.
Never miss out on future posts by
following The Thaiger
.
70% of Phuket's tourism businesses are closed, many for good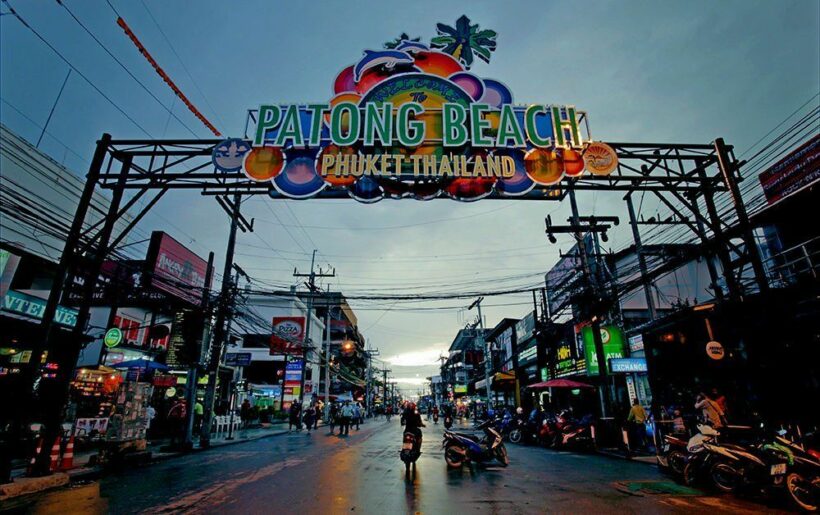 Most tourism businesses in Phuket have closed due to the Covid-19 pandemic, and they probably won't be up and running again until foreign tourists are let back in Thailand. Phuket Governor Narong Woonciew says around 70% of tourism businesses have closed, most of them just temporarily, but some have shut down permanently. But the statistics are not quite that simple, with the east side of the island, largely inhabited by locals with the central business district of Phuket Town and some of the more popular expat towns, doing far better than the tourist magnets of the west coast. The Thaiger estimates that on the west coast the number would exceed 90%.
Before the pandemic, tourism to Phuket brought in 450 billion baht a year with 400 billion baht from foreign visitors while the other 50 billion baht was from domestic tourists. Thailand has been trying to increase domestic tourism to help revive the industry after the pandemic. Phuket's governor says it helps, but not enough.
"Their visits can help solve some of our economic problems, but they cannot replace the need of foreign tourists."
66.8% of tourism businesses in Phuket have closed temporarily while 2.8% have closed permanently, according to data by the Digital Economy Promotion Agency. (Again the percentage along the west coast is MUCH higher – just take a drive through Paton, Kat, Karon). Phuket's governor is trying figure out how to recover the economy. And fast.
"By the end of September, the number of businesses to be closed will increase up to 70% for sure."
While many businesses are closed, the governor says Phuket is "almost 100% ready to welcome foreign tourists." The governor says he can't give an answer to when foreign tourists will arrive in Phuket, but he claims they've "prepared every step," from checking in at the airport to hotel quarantine. They're just going to install some new temperature check machines at the Phuket International Airport and review the procedures for welcoming the tourists.
"We have to work and prepare carefully to welcome foreign tourists… We have to gradually open our door to welcome small groups of people first, in order to test our system, and then open for bigger groups."
At the moment, only 3 venues in Phuket have been approved to operate as alternative state quarantine facilities. Anantara Phuket Suites & Villas has 100 rooms available, Anantara Mai Khao Phuket has 36 villas and Trisara resort has 15 villas. All are 5 star venues with a commensurate 5 star cost.
SOURCE: Phuket News
Catch up with the latest daily "Thailand News Today" here on The Thaiger.
Keep in contact with The Thaiger by following our
Facebook page
.
Never miss out on future posts by
following The Thaiger
.