Japanese man arrested by Thai Immigration police for alleged sex with underage girls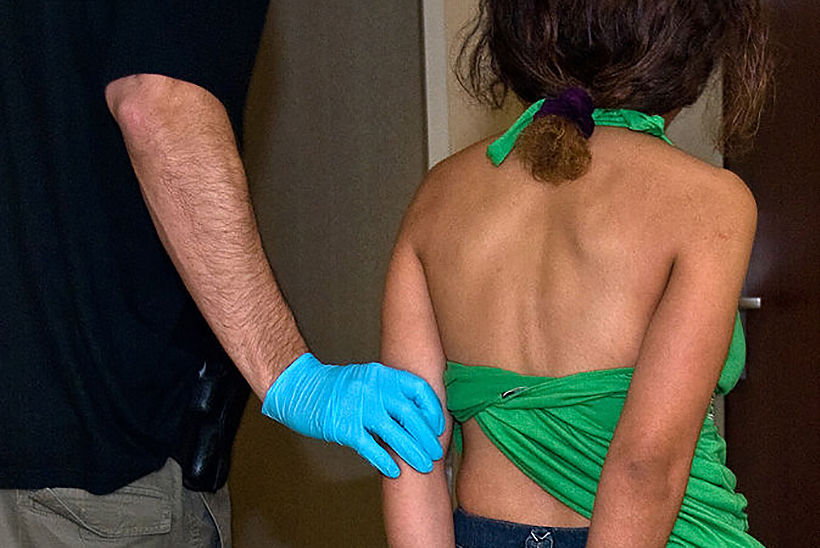 FILE PHOTO
A 69 year old Japanese businessman has been arrested by police in Khon Kaen for allegedly having sex with at least three teenagers, multiple times. The teenagers were aged under 18 years of age.
The Khon Kaen Immigration Bureau reported that that "Kazuo" (full name withheld) was arrested at a hotel in the province on Tuesday.
The Nation reports that police also arrested two Thai men for allegedly offering the three teenagers to the Japanese man. The two suspects were identified only as 57 year old "Phirapong and 54 year old "Sayumphoo".
The three were arrested when the Thai man was allegedly delivering a 17 year old girl, "C", to the Japanese man at the hotel.
Setthaphat say the Immigration division planned the arrest in coordination with Ban Phai Police Station in Muang district. The Ban Phai police had learned that the Japanese man came to a hotel in Khon Kaen several times to "buy sex" from underage Thai girls.
The police station conducted an investigation and found out that Phirapong allegedly brought the girls to the Japanese man. Police later located two girls, who allegedly had sex with Kazuo. They were identified as "A", aged 16, and "B", 15.
"B" told police that she had sex with Kazuo for the first time in the middle of 2018 and she had sold sex to the man five times until April this year. Each time she was paid 10,000 baht, but half of the money was taken by Phirapong. "A" said she sold sex to Kazuo in May this year at the same rate.
After the two girls identified pictures of Kazuo and Phirapong, police obtained arrest warrants for them.
Immigration police found out that Kazuo had visited Thailand 15 times last year and 15 times this year. He runs a hotel business in Japan, police said.
SOURCE: The Nation
Keep in contact with The Thaiger by following our
Facebook page
.
Thousands arrested nationwide for illegal motorbike racing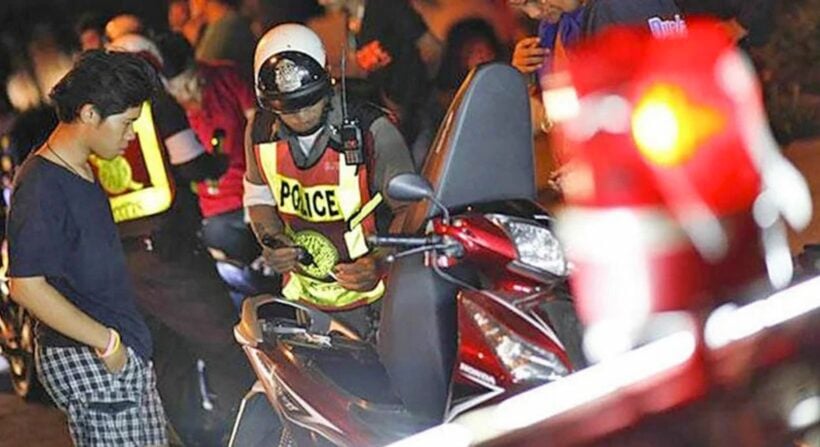 Since the lifting of the national curfew on June 14, gangs of illegal street racers, known as "dek waen" or "vanz boys" have quickly returned to Thailand's roads. From June 20-30, police arrested more than 5,600 racers and seized more than 17,700 bikes nationwide. PM Prayut Chan-o-cha has warned against gatherings and street racing, and says that regardless of the curfew police should take action against the racers, even threatening a renewed curfew. During the curfew, public complaints on illegal street races dropped from over 600 to less than 300 a month.
The assistant national police chief says Bangkok police and the Provincial Police Region 1 which covers the lower central plains, arrested 109 such racers, seized 11,743 motorcycles and prosecuted 3,088 shops for illegally modifying motorcycle parts. Most modifications were to motorcycles' exhaust pipes, increasing the noise they make, thus the locally coined word "vanz." Police also put 668 parents of illegal racers on probation.
The Provincial Police Region 8, covering the lower South, says it seized 237 motorbikes and 311 illegally modified exhaust pipes, and put 175 young motorcyclists and 28 parents on probation. Police in the northeastern Ubon Ratchathani province arrested 85 motorcyclists and seized 317 motorcycles and about 300 modified exhaust pipes. Police in the northeastern province of Nakhon Ratchasima arrested 476 motorcyclists and seized 665 bikes and 204 substandard exhaust pipes.
The Provincial Police Region 6, which oversees part of the North, arrested 6 racers, put 1,921 motorcyclists and 212 parents on probation and seized 1,306 motorcycles.
The Provincial Police Region 7 which also covers lower south provinces put 5,009 motorcyclists on probation and seized 4,632 bikes and 357 modified or substandard exhaust pipes.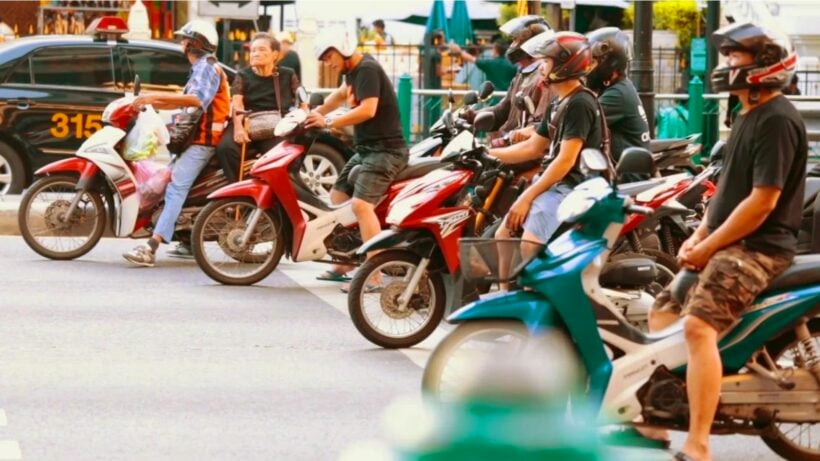 SOURCE: Bangkok Post
Keep in contact with The Thaiger by following our
Facebook page
.
Report alleges man exposing genitals in viral clip is local government official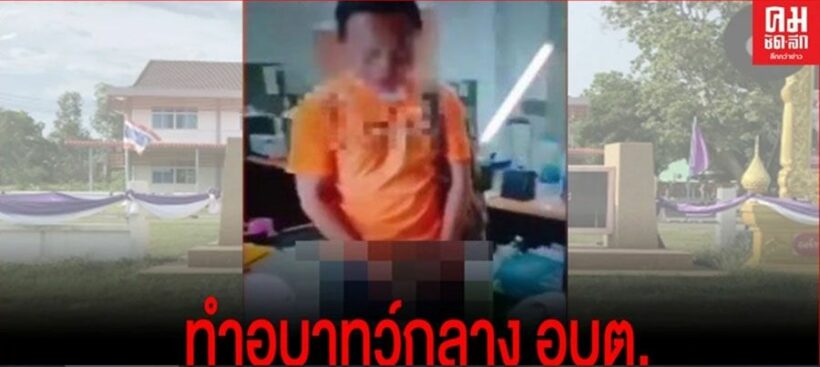 A video of a man exposing his genitals while alone in an office setting has gone viral on Thai social media as rumours abound that the man in question is a local administration official in north-east Thailand.
A report in Nation Thailand today says the man is thought to be a permanent secretary in a local administration office in Ubon Ratchathani, in the north east of the country. Thai-language newspaper Kom Chad Luek alleges the man is employed at the Khok Cham Rae sub-district administration organisation, where the video appears to have been made late last week.
It's understood the official has previously undergone psychiatric treatment. He was also transferred to another government office in 2014 following complaints of corruption from local residents. As part of an investigation into claims of shady procurement dealings and budget misappropriation, the man was transferred but later allowed to return to his former office. The results of the investigation are not known.
SOURCE: Nation Thailand
Keep in contact with The Thaiger by following our
Facebook page
.
2 arrested in Isaan for methamphetamines, assets seized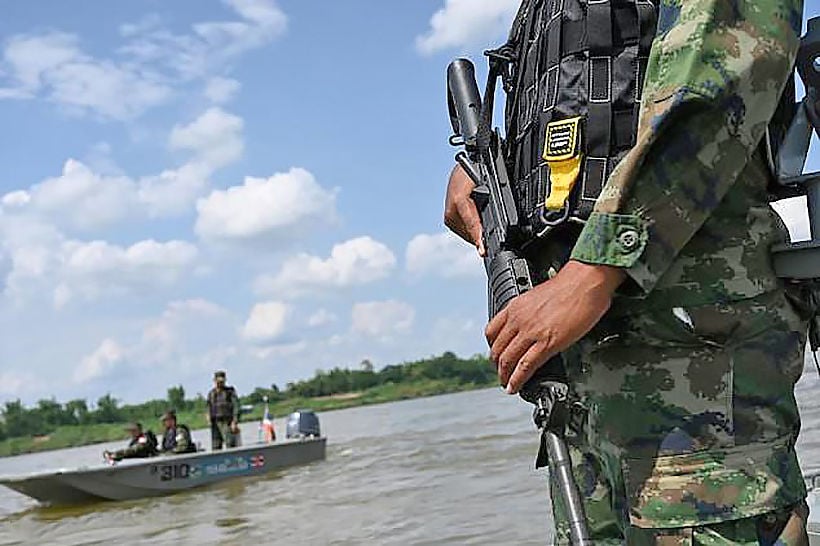 Police in Isaan's Nakhon Phanom province say they've arrested 2 men with 42,000 methamphetamine pills ("yaba") and 100 grams of crystal methamphetamine ("ice") in their possession, and seized their assets. The deputy provincial governor identified the pair as 29 year old Vichai Niwongsa and 45 year old Veerapong Ngaonoi, both from the Tha Uthen district.
He says authorities followed the pair's activities for a considerable time before obtaining solid evidence, leading to their arrests with last night. Police also seized several gold necklaces from the suspects, 500,000 baht in cash and title deeds to 29 rai of land, which they suspect was acquired through the drug trade.
Authorities say Veerapong is a Mekong river fisherman who acted as a go-between for a drug ring in Laos, to smuggle drugs on a longtail boat across the border to Vichai, allegedly a major drug agent in Nakhon Phanom. Veerachai was reportedly paid about 50,000 baht for each delivery. The Lao border at Nakhon Phanom is well known for drug smuggling activity.
Authorities are tracing the pair's's financial records, which could potentially lead to more arrests.
SOURCE: Bangkok Post
Keep in contact with The Thaiger by following our
Facebook page
.