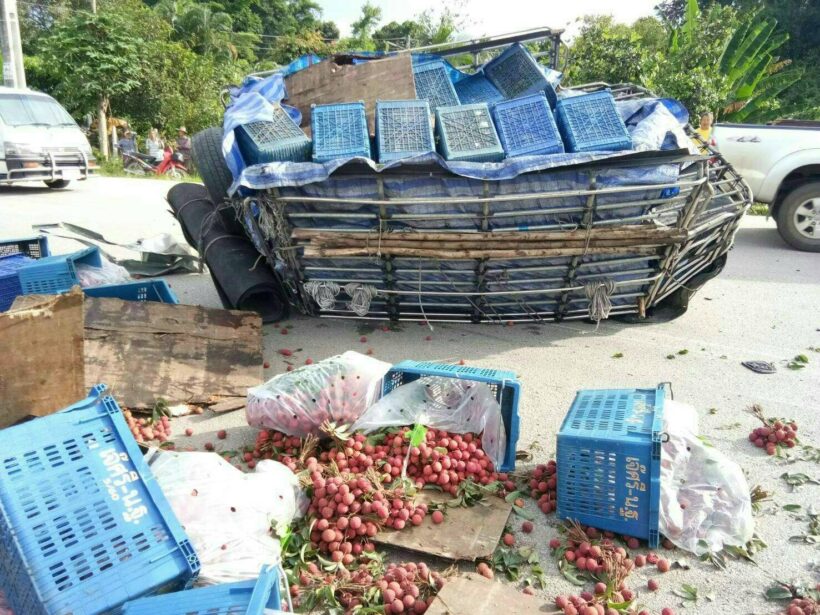 A high speed crash in Chiang Mai has resulted in a wrecked lychee truck.
The incident accident happened last night (Sunday) near a school in Chiang Dao.
The pick-up truck, travelling from Bangkok to Chiang Mai, was found overturned with crates of lychees scattered across the road. When police found the ruck the air-bag had been deployed, such was the impact.
Read the rest of the story HERE.