NCPO Four Year anniversary – Has Prayut brought happiness back to Thailand?
COMMENT
Today is the fourth anniversary of the NCPO (National Committee of Peace and Order) coup which overthrew the elected Yingluck Shinawatra government in 2014.
At the time it was claimed that the coup was necessary to stop Thai protesters harming each other and 'to bring happiness back to the people'.
General Prayut rode into the capital, Army in tow, on a wave of nostalgia about 'Thainess', traditional values and a promise to tackle corruption and systemic problems head on. He even wrote a theme song that was required to be played for the following year on all radio stations each hour.
Having seized absolute power in a May 22 coup d'état, Thai Army chief General Prayuth Chan-ocha has turned to promoting harmony through harmonies – penning a ballad to foster reconciliation in the embittered Southeast Asian nation.
The 60-year-old career soldier, a notorious curmudgeon, has displayed his softer side by writing the lyrics to "Return Happiness to Thailand," which features lines such as "we offer to guard and protect you with our hearts" and "we are asking for a little more time," set to music by the Royal Thai Army band. Time.com
On the night of the coup, May 22 2014, all radio stations received a decree to turn off their transmitters. In the following months stations had to re-apply for their licenses with all sort of compliances and paperwork. It took four months and three days for the radio station I was managing at the time to get back on air. Other Phuket stations took up to a year to return to the airwaves. Some never returned.
At the time the NCPO claimed that amateur FM radio stations had been used by red shirt influencers, particularly in the north east of the country, to spread the word of dissent and promote their politics – principally pushing the Shinawatra band-wagon.
The unexpected by-product of this draconian crackdown on the country's radio stations was to clean up the broadcasting system and professionalise the national radio station bandwidth that would now have to comply with 'regulations' – you know, like the rest of the world.
For the next few months, in between hearing the 'Happiness Song' every hour on TV and radio, we were told that there would be sweeping reforms, crackdowns and a new national constitution. Four years down the track the NCPO have largely delivered on their promises although there are still plenty of detractors about the Junta's heavy hand in relation to free speech, free press and a lack of 'real' reform (more, some people suggest, re-arranging the political deck chairs on the Titanic).
From an expat perspective, we haven't seen tanks rolling down the streets, people dragged out of bed in the middle of the night and 'disappearing' or overt displays of Army extravagance or show.
Prayut, more of a grumpy uncle than heavy-handed Junta leader, swapped the military uniform for traditional Thai 'formal', held nearly daily media conferences, told lemon-lipped foreign ambassadors to 'calm down' in their calls for new elections and oversaw the country's saddest 12 months, when Thais came to terms with the death of the much-loved and revered King Bhumibol.
The instruments may have been fairly blunt and some of the General's leadership team made their share of naive political faux pas, but, during the past four years, the economy has continued to grow between 3-4.7% each year and tourism, the economy's largest contributor to GDP, has soared.
With the current PM positioning himself as a potential 'outside Prime Minister' if next year's elections are inconclusive, and the country's new Constitution being crafted to keep the military as long-term 'puppeteers', if not actually fronting the media or emptying the trash, Thailand can probably look back on the past four years as a time of stability, growth, social change and some well-intentioned attempts to root out corruption – not all entirely successful.
PM General Prayut has, generally, brought happiness back to the people, if not by realising all his lofty intentions, by at least stopping Thais shooting each other on the streets of Bangkok and providing a firm hand on the steering of Good Ship Thailand.
Want more from the Thaiger family?
📱 Download our app on Android or iOS for instant updates on your mobile
📧 Subscribe to our daily email newsletter
👍 Like/Follow us on Facebook
🔔 Subscribe to or Join our YouTube channel for daily video updates
Closure order in Bangkok set until May 31, restaurants can now offer dine-in services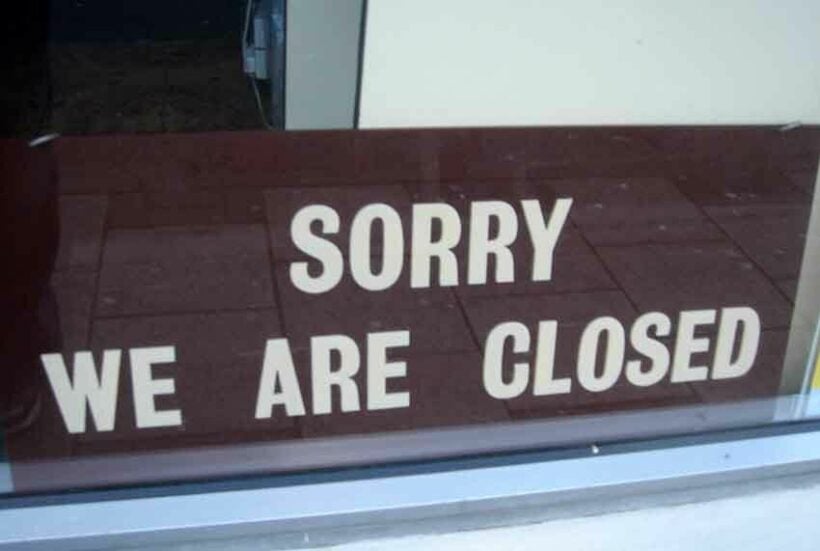 To control the spread of Covid-19 in Bangkok, where more than 28,000 people have tested positive for the virus in the latest wave of infections, the closure order in the capital has been extended a second time, now set to be in place until May 31.
While many entertainment and recreation businesses and venues are ordered to remain closed, some restrictions have been relaxed. Restaurants can now offer dine-in services, but only until 9pm. Restaurants can still offer takeaway services until 11pm.
Businesses and venues that must remain closed include…
Educational places including schools and tutoring centres

Entertainment venues including pubs, bars, karaoke venues and nightclubs

Massage parlours and spas

Recreation and amusement businesses and places including cinemas, theatres, water parks, amusement parks, playgrounds, zoos, skating rinks, billiard halls, bowling alleys, arcades, internet cafes, public parks, gardens

Fitness and sport venues and businesses including public swimming pools, gyms, boxing stadiums, dance studios, golf courses

Care centres such as nurseries, childhood development centres and elderly care centres (with the exception of overnight stays.)

Museums and public libraries
Other restrictions include…
Shopping centres can remain open until 9pm.

Convenience stores and other 24-hour shops must be closed from 11pm to 4am.

Events over 20 people must have permission from the government with a disease control plan.

Face masks are mandatory in public places. Violators face a 20,000 baht fine.
SOURCE: TAT
Want more from the Thaiger family?
📱 Download our app on Android or iOS for instant updates on your mobile
📧 Subscribe to our daily email newsletter
👍 Like/Follow us on Facebook
🔔 Subscribe to or Join our YouTube channel for daily video updates
Thai tourism minister re-iterates Phuket's re-opening on July 1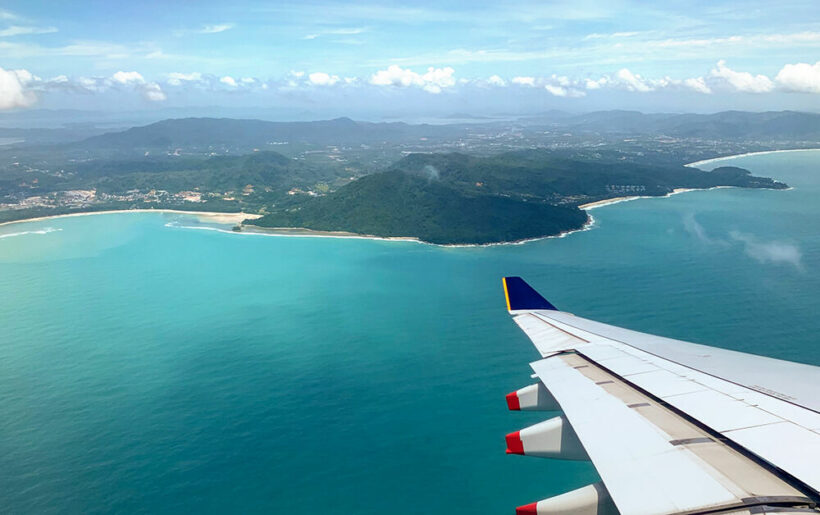 The Thai government has again reiterated its plan to reopen Thailand, specifically Phuket, to foreign tourists and travellers. The southern island province, under the so-called "sandbox" plan, is Thailand's pilot program for re-opening the country to general travel.
The government has consistently said that the island's residents will have to be 70% vaccinated by the start of July before the re-opening can happen. With a current vaccination success of 22%, the island is certainly a long way ahead of the rest of the country but still a long way from its 70% target. The target date is looming fast with 6 weeks left.
The National News Bureau, the voice of the Thai government, reports that the Tourism and Sports Minister, Phiphat Ratchakitprakarn, is "urging" Phuket officials to achieve the vaccination target next month.
The media release says… "The provincial administration and the private sector have developed plans to prepare for the reopening in all respects, while creating more awareness and understanding with the local people. Thus, the reopening will be safe and help drive the economy forward."
Far from providing "awareness and understanding with the local people", Phuket officials have been opaque about vaccination roll out programs. The island's foreign population, estimated to be around 40,000 people, or about 10% of the total population, are none-the-wiser today about their prospects to secure a place in the island's vaccination queues.
Last week Phuket residents, with a local and current work permit, were told they would be able to register for vaccination. So far that process has not proceeded.
There is also a hard rump of Thais who have stated in numerous polls, that they remain unwilling to accept a vaccination. This includes thousands of candid posts on social media where fear or mistrust over the Sinovac vaccine from China is plain to see. The island also has a large Muslim population where some community leaders have already expressed some doubt over recommending vaccination to their adherents.
But, even today, the second roll out has begun on the island for Thais who registered on the Mor Prom app since the start of May, so things are progressing. An area has been put aside at the island's Central Floresta shopping centre for registrants.
The 'reopening to tourists' on July 1 isn't without restrictions. People arriving by air will not be open to "countries where COVID-19 is widespread, or tourists without a vaccination certificate". That list hasn't been fully detailed although Thailand has a ban on people arriving from at least 4 countries – India, Pakistan, Bangladesh and Nepal.
"…visitors who travel by air must provide documents to prove that they have received both Covid-19 vaccine doses. They are required to undergo rapid antigen tests, or reverse transcription polymerase chain reaction (RT- PCR) tests, at their place of origin, and to register on www.gophuget.com and the MorChana application."
The MorChana app tracks the location of an individual whilst their phone is turned on with the data turned on as well.
Without specifically mentioning quarantine in the media release, it is understood that quarantine will be waived for international travellers who have have been fully vaccinated. Other specific paperwork requirements have not been announced at this stage… with 6 weeks to go to the international re-opening.
For domestic traffic, arriving in Phuket by road (as of May 17), "…people who do not have a certificate of vaccination and have not taken a swab test will have to undergo a 14 day quarantine. If they plan to spend only 3 days in Phuket, they are required to stay in home quarantine for the 3 days."
Phuket is still experiencing new daily infections
SOURCE: National News Bureau of Thailand
Want more from the Thaiger family?
📱 Download our app on Android or iOS for instant updates on your mobile
📧 Subscribe to our daily email newsletter
👍 Like/Follow us on Facebook
🔔 Subscribe to or Join our YouTube channel for daily video updates
Australian arrested in southern Thailand on suspicion of international criminal activity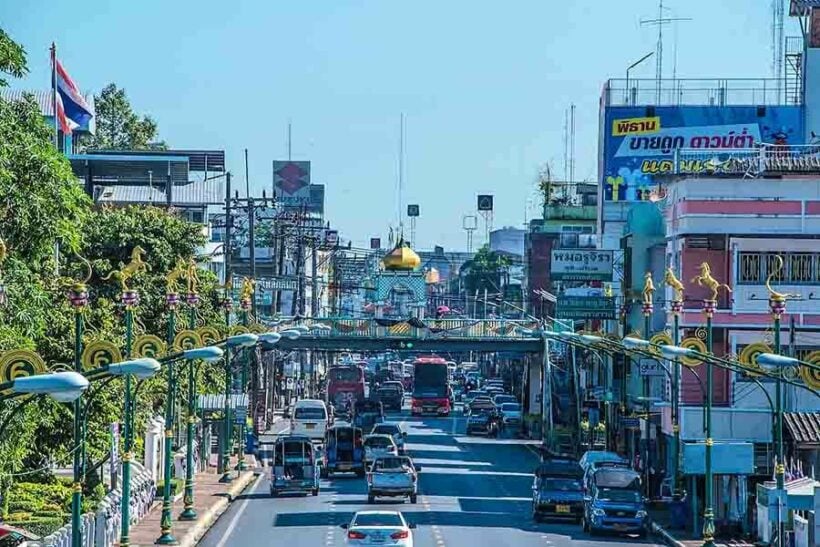 Officers from the Royal Thai Armed Forces have arrested an Australian national in the southern province of Nakhon Si Thammarat on suspicion of international criminal activity. 47 year old Samuel James Norton Cook was arrested when his Toyota car was stopped in the Nai Muang sub-district on Monday night.
Security force officers cooperating with immigration officials and the local police carried out a search of the vehicle and found Cook's passport, with a visa that had expired over a year previously. The Australian was also found in possession of a fake driving licence.
Officials say they've been monitoring Cook for some time, suspecting him of being involved in criminal activities involving illegal drugs and entertainment businesses on the southern island of Phuket. It's alleged he was also involved in the procurement of Thai women for foreigners connected to an international criminal gang in Phuket.
An arresting officer says Cook hired a vehicle from a Phuket car hire shop around 3 months ago, with the shop allegedly providing him with a fake driving licence. It's understood the Australian then moved to Nakhon Si Thammarat, where he has stayed at 4 different hotels in the course of the last 3 months. Cook is reported to have spent most days in his room, while going out in his car at night.
The Australian is being held initially on a charge of overstaying his visa, while the wider investigation against him continues. Meanwhile, communicating through an interpreter, Cook says he was visiting Nakhon Si Thammarat on business.
SOURCE: Chiang Rai Times
Want more from the Thaiger family?
📱 Download our app on Android or iOS for instant updates on your mobile
📧 Subscribe to our daily email newsletter
👍 Like/Follow us on Facebook
🔔 Subscribe to or Join our YouTube channel for daily video updates