Yingluck offers to quit; Park chief probe over missing activist; Four dead from swine flu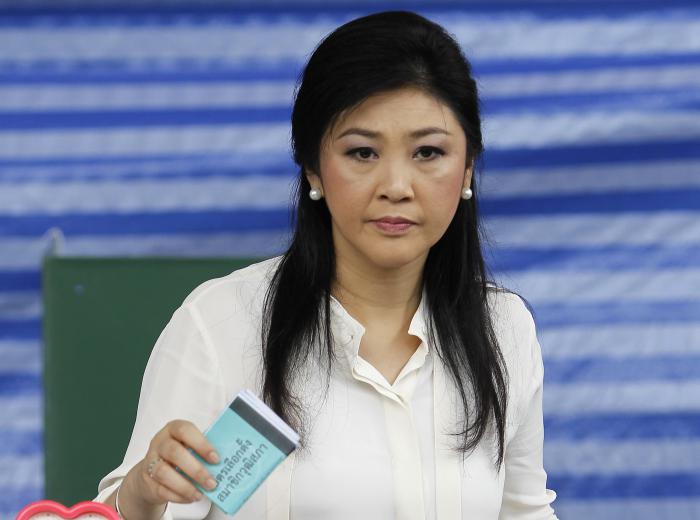 PHUKET MEDIA WATCH
– Thailand news compiled by Gazette editors for Phuket's international community
Yingluck to leave politics if country wants it; hasn't raised issue with Thaksin
The Nation / Phuket Gazette
PHUKET: Caretaker Prime Minister Yingluck Shinawatra said yesterday she is ready to step down if the people want her out, but added that she had not discussed the possibility of quitting politics with her brother, ex-prime minister Thaksin Shinawatra, or other members of her family.
Yingluck was responding to reports in which Thaksin aide Noppadon Pattama quoted the former premier as saying he was ready to "sacrifice his family" by ending its political career so the country can emerge from the political impasse and move forward.
Earlier this year, Yingluck dismissed reports that Thaksin would have her step down as prime minister. Observers now believe Thaksin's latest move was intended to test the waters, but the anti-government group led by Suthep Thaugsuban has brushed aside his proposal.
Asked if she had ever thought of taking a break from politics, Yingluck said, "I have said that I am not attached to my post if that is what the country wants. What is important is [that my leaving politics] must bring about peace and that all sides will follow the rule of law," she said.
Yingluck refused to answer whether she would request an audience with His Majesty the King soon to report on the country's current situation, though she did say that it was one of her duties.
The caretaker prime minister is being investigated by the National Anti-Corruption Commission for alleged dereliction of duty over the government's loss-making and corruption-plagued rice-pledging scheme.
She is also accused of malfeasance in a case being heard by the Constitutional Court in connection with her transfer of National Security Council secretary-general Thawil Pliensri.
Democrat Party deputy spokesman Jurin Laksanawisit said if Thaksin meant he wanted to wash his hands of politics, he should back up his claim by closing his war room in Hong Kong, returning to serve his jail term, ordering the government and supporters to accept rulings by independent agencies and dropping any ideas of passing amnesty bills.
NSC ponders extending ISA
The Nation / Phuket Gazette
PHUKET: National Security Council is evaluating the situation before deciding whether to propose extending the Internal Security Act (ISA) until the Cabinet meeting next week.
The current ISA is due to expire on April 30.
National Security Council (NSC) secretary general Paradorn Pattanatabut said his agency will wait to hear the Constitutional Court's decision today on whether it will allow caretaker PM Yingluck Shinawatra to submit her defence after the deadline, which was last Friday. There will also be discussion about the election and the anticipated reaction of anti- and pro-government groups.
The opposing groups have announced they would mobilise rallies depending on when the Constitutional Court rules on Yingluck's status related to the case of her transfer of NSC chief Thawil Pliensri.
The Supreme Administrative Court ruled the transfer was illegal.
He said the NSC would prepare measures to prevent confrontation between the groups.
The anti-government People's Democratic Reform Committee had announced it would obstruct an election, Paradorn said. Meanwhile, this week's rally by the red-shirt Democracy Protection Volunteers was just in preparation for staff to keep order during the red-shirts' rally, Paradorn said.
Poll may be delayed until September: EC
The Nation / Phuket Gazette
PHUKET: A new election could take place on July 20 at the earliest, but could be delayed until September. And if conflicting parties do not settle their differences before the election, the risk of another failed poll due to obstruction is "very high", Election Commission (EC) member Somchai Srisutthiyakorn told leaders of almost 60 political parties yesterday.
The meeting between the EC and the parties yesterday failed to finalise an election date. Somchai said the EC would have to consult on the date with the government. It proposed three choices: July 20, August 17 and September 14.
"If [some] poll units can't hold an election, we will [try] again. The EC will keep on setting elections until [an election] takes place at all polling units. We have a deadline of 180 days after election day [to have members of Parliament take their seats]," he said. "The problem is not with the EC or political parties, but with the conflicting parties that will have to settle their differences, otherwise the risk of having a failed election will be very high," said Somchai.
He said another concern was whether parties would have a problem campaigning in some parts of the country, adding that this could be a reason cited for a possible nullification of a new election.
Somchai was speaking to representatives from 58 parties attending the meeting. Conspicuously missing were representatives from the opposition Democrat Party, which boycotted the previous election. Democrat Party leader Abhisit Vejjajiva cited safety concerns for his abrupt decision not to attend.
A former Democrat MP, Kulladej Puapattanakul, yesterday showed up outside the meeting venue at the Miracle Grand Convention Hotel with 30 security guards, saying they were prepared to protect Abhisit. The party later submitted a letter to the EC asking it to inform the Democrat Party of the results of the meeting.
Democrat spokesman Chavanond Intarakomalyasut said later yesterday that the last-minute decision not to attend the meeting was made after detailed information was received about a plan to target Abhisit with violence. The party had also learned that an armed group had announced a possible suicide attack targeting Abhisit.
EC chairman Supachai Somcharoen said the EC had discussed the issue with the Democrats and agreed that Abhisit should not attend, as the possibility of violence could have a big impact on the meeting.
In the meeting room at the hotel, a large banner from the anti-government People's Democratic Reform Committee (PDRC) was placed on a side wall by a follower of monk Buddha Issara, a PDRC leader. It read: "Reform Before Election". The monk and 100 followers came to protest before the meeting began and vowed to obstruct any election if it was not preceded by national reform.
Bhokin Bhalakula, an adviser to the ruling Pheu Thai Party and deputy chair of its Party Affairs Committee, said it was imperative a new election take place as soon as possible.
Bhokin said it was best to settle differences through an election and not a gunfight. "If there's no casting of the ballots, then we can't solve the problems Emotions are high and people are no longer using reason."
Bhokin added that until an election date is set, Thailand would remain in a state of limbo, rife with speculation about a possible coup.
"It's not important who will form the next government. Thailand must keep walking," Bhokin said.
Nikorn Chamnong, an adviser to the Chart Thai Pattana Party, said Thailand needed an election soon, as it could not aff
— Phuket Gazette Editors
Want more from the Thaiger family?
📱 Download our app on Android or iOS for instant updates on your mobile
📧 Subscribe to our daily email newsletter
👍 Like/Follow us on Facebook
🔔 Subscribe to or Join our YouTube channel for daily video updates
Illegal border crossings bringing in new Covid-19 infections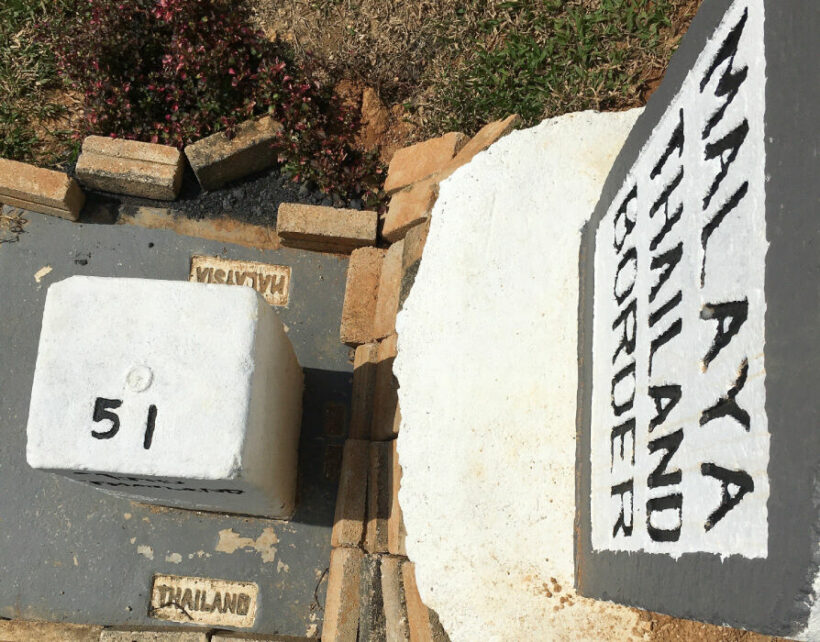 Authorities are worried about illegal border crossings into Thailand bringing in the Coronavirus after 5 recent Covid-19 infections from such crossings. Bypassing all health and security checkpoints along the border, 5 Thai nationals were identified today as being positive for Covid-19 after they snuck into the country, according to the Centre for Covid-19 Situation Administration.
Authorities nabbed 2 after border crossings from Malaysia illegally on April 28 and May 3rd, while another snuck across the Burmese border into Tak on May 2. The last 2 came from Cambodia on Thursday across the Sa Kaeo border. All 5 illegal border crossers are now in state hospitals for Covid-19 treatment.
According to CCSA data in the first four months of 2021 a total of 15,378 people were arrested by Thai authorities while sneaking across borders. Even after security forces increased patrolling along the borders, people managed to sneak in from Myanmar, Malaysia, Laos, and Cambodia. 6,700 of those who crossed the border were Burmese citizens, while another 1,700 of them were Thai nationals.
With nearly 400 lives lost to Covid-19 and over 83,000 people having been infected in the pandemic, the CCSA declared that Prime Minister Prayut Chan-o-cha and National Security Council Secretary-General Natthapol Nakpanich agree that these illegal border crossers without Covid-19 screening are a serious problem.
Many Thai people work in Malaysia and as the pandemic drags on they are sneaking across the border, desperate to make it home to their family. Another recent case found illegal Burmese border hoppers in a taxi en route to Hat Yai after they crossed into Thailand from the Malaysian border. They were trying to travel incognito across Thailand in order to cross the border again back into their home country of Myanmar.
The dilemma is even worse at the Burmese border as the often violent protests following the February 1 military coup has been pushing much of the country into poverty, and creating refugees who are flocking to the border in hopes of crossing over to safety. Many are seeking to escape the conflict and find work in Thailand.
SOURCE: Bangkok Post
Want more from the Thaiger family?
📱 Download our app on Android or iOS for instant updates on your mobile
📧 Subscribe to our daily email newsletter
👍 Like/Follow us on Facebook
🔔 Subscribe to or Join our YouTube channel for daily video updates
Thailand Consumer Confidence Index hits record low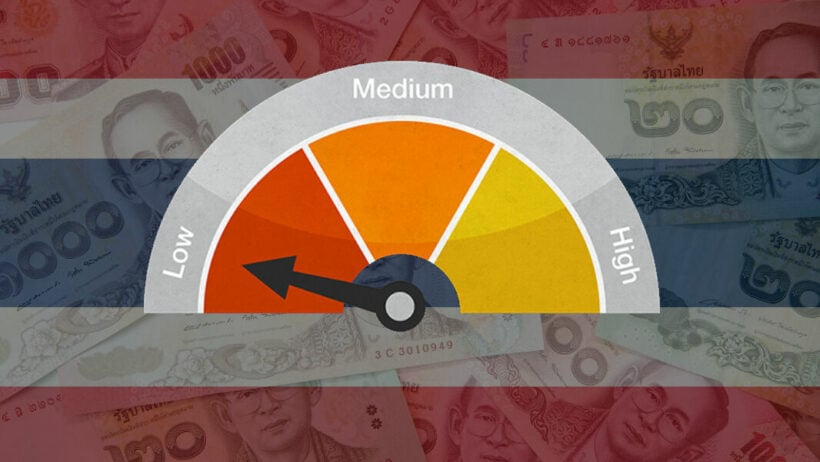 The University of the Thai Chamber of Commerce has reported that the Consumer Confidence Index has hit another new record low of 46.0 in April. The Covid-19 global pandemic has had a devastating effect on the economy and consumer confidence has fallen frequently to the lowest points that it has seen since 1998.
The president of the UTTC believes that consumers generally don't feel like there has been much of a recovery for the economy since the global pandemic began and without a stimulating event to motivate economic growth, the index is expected to continue to fall further. The university estimated that if the third wave of Covid-19 continues past the end of May the economy can expect to lose 400 to 600 billion baht.
The UTTC president stressed that the government should hasten to step up relief measures and make sure they continue relief and economic stimulus throughout the pandemic to avoid economic catastrophe. He predicted that the economy and the Consumer Confidence Index will continue on a downward slope without any hope of improvement until the vaccine rollout gets well underway towards herd immunity, and new Covid-19 infections are decreased dramatically.
Today saw another 2,101 new Covid-19 infections and 17 deaths in Thailand. Vaccination efforts are continually being stepped up, but still remain woefully slow.
The Consumer Confidence Index first started falling last year, with a drop below the previous record low in 1998 in April of 2020, when it fell to 47.2. A few months later, by July of last year, it had recovered significantly, climbing back over 50. But by March of this year, the index had fallen again to 48.5. With April's tumble of 2.5 points, the Consumer Confidence Index pushes once again to a new record low.
SOURCE: Thai Business News
Want more from the Thaiger family?
📱 Download our app on Android or iOS for instant updates on your mobile
📧 Subscribe to our daily email newsletter
👍 Like/Follow us on Facebook
🔔 Subscribe to or Join our YouTube channel for daily video updates
Thailand searches for cow vaccine for lumpy skin disease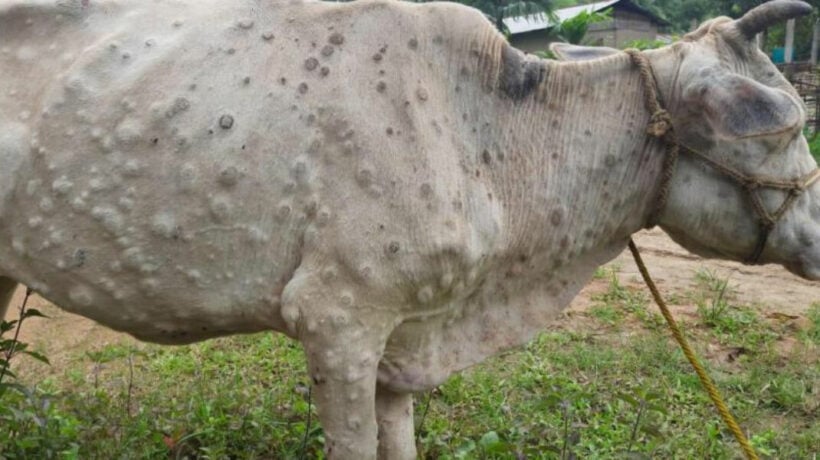 Move over Covid-19 there's a new disease sweeping the country as Thailand's cow population is afflicted with a lumpy skin disease. The Department of Livestock Development is now working on procuring vaccines from overseas manufacturers to import and treat the cattle population in Thailand. The lumpy skin is caused by pustules that are the most visible symptom, perhaps more detectable than other bovine signs such as drooling, loss of appetite and drowsiness.
The cow disease is spreading in the North, Northeast, and Central Plains area of Thailand and has been found in 18 provinces total. First identified in Roi Et, it has now spread in Chiang Rai, Kalasin, Kanchanaburi, Khon Kaen, Maha Sarakham, Nakhon Pathom, and Nakhon Phanom. The first case of the lumpy skin disease was reported in Don Daeng village last month and on April 9th officials reported it to the World Organisation for Animal Health.
The lumpy skin disease is found in cow pens and spread through flies, ticks, and mosquitoes, but the DLD says not to panic, it is not transmissible to humans. The department is distributing important information about symptoms and how the disease spreads to breeders and farmers in the area. They're requiring the breeders to monitor their cattle closely and have imposed measures to control the disease in heavy hit areas.
To prevent the spread of disease in livestock, traders are being requested to not buy and sell cattle within 50 km from disease-stricken regions. And for farmers caring for cattle, the DLD recommends spraying insecticide in all areas to prevent transmission via insects. Finally, in case the cattle were jealous of traveling humans, the DLD is advising farmers to prevent disease spread by isolating any new cow that comes into their farms with a 28-day bovine quarantine where they should be kept under nets to keep insects away.
SOURCE: Bangkok Post
Want more from the Thaiger family?
📱 Download our app on Android or iOS for instant updates on your mobile
📧 Subscribe to our daily email newsletter
👍 Like/Follow us on Facebook
🔔 Subscribe to or Join our YouTube channel for daily video updates