Water shortage warnings in 22 provinces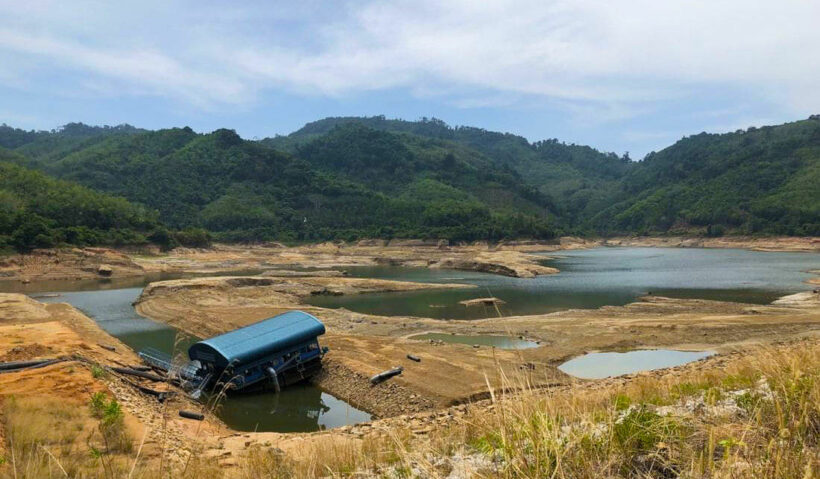 People living in 22 Thai provinces are being warned to prepare for shortages of drinking water during the upcoming dry season, due to start on November 1. The warning was issued by the National Water Resources Office, citing low levels in reservoirs, which are the main sources for tap water production waterworks in 22 provinces.
Areas at risk identified by the office are in northern, north-eastern, eastern and southern provinces.
In Phuket the three main reservoirs have been slowly filling up in the recent month but none of them are near full and fears persist for an acute water shortage on the island at some stage during the coming high season of tourist traffic. The average rainfall on the southern island has been less than half the average rainfall for August, September and October.
Measures have been adopted by agencies charged with dealing with water shortages. including dredging water channels to allow greater volumes of water to flow into reservoirs, drilling underground wells, enlarging storage ponds and the purchase of water to supply to those in urgent need.
The Royal Irrigation Department has announced that people should use water sparingly.
There are currently about 6 billion cubic metres of usable water in reservoirs in the affected provinces, with 5 billion cubic metres reserved for consumption and ecological preservation, leaving only 1 billion cubic metres for use in agriculture.
This means farmers in the Chao Phraya river basin may not be able to grow a second crop of rice this year.
SOURCE: thaipbsworld.com
Keep in contact with The Thaiger by following our
Facebook page
.


Are you considering a medical procedure abroad? With Thaiger Medical you can research hospitals and doctors, choose a destination in Thailand or abroad, and book an appointment today.

Read more headlines, reports & breaking news in Thailand. Or catch up on your Thailand news.

Thailand's abortion laws to be amended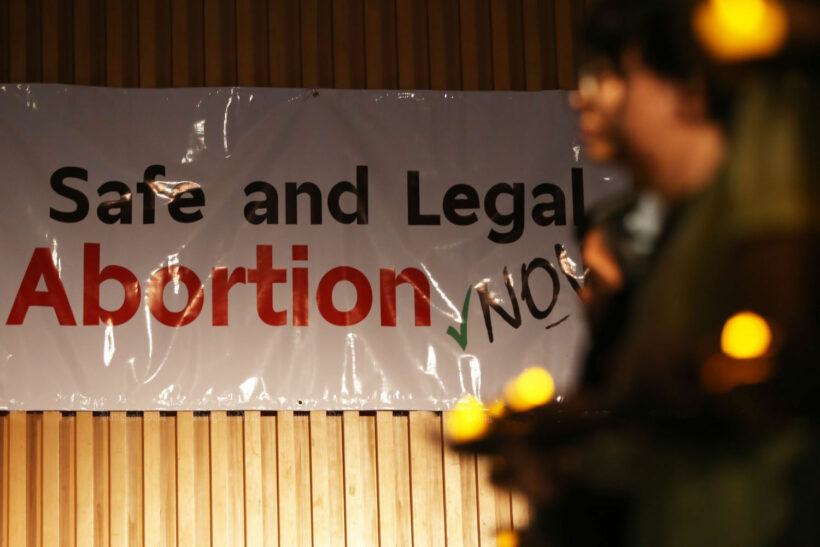 Thailand's Constitutional Court has ruled that a section of the Criminal Code is unconstitutional as it fails to hold men responsible for illegal abortions. The ruling will take effect on Febuary 13, 2021, twelve months after it was made. The court handed down the ruling after pro-abortion activist Srisamai Chueachart petitioned the court to rule whether Sections 301 and 305 of the Criminal Code conflict with provisions on rights and liberties under the Constitution.
Section 301 stipulates that a woman who has terminated a pregnancy by herself or allowed another person to do it is liable to three years in jail and/or a fine up to 60,000 baht. Srisamai argued that the wording of Section 301 means only women bear the legal consequences of illegal abortions, (even though men have an equal role in the conception of a child), which is against the principles of equality guaranteed by the charter. Thus, men who pressure their partners to seek illegal abortions must also be held legally accountable, according to the petition.
The court ruled Section 301 of the Criminal Code violates Sections 27 and 28 of the 2017 Constitution, which accords equal rights and liberty to men and women. However, the court found Section 305 does not violate the charter.
Section 305 of the Criminal Code exempts licensed doctors from prosecution if they perform an abortion for legitimate medical and/or other sound reasons, — such as pregnancies that pose a physical or mental health threat to the mother, for victims of sexual assault who are younger than 15 years old, or where the foetus shows severe and/or fatal abnormalities.
Srisamai insisted the section is outdated as it protects only physicians who perform abortions, but not other medical personnel who are part of the procedure.
On whether Sections 301 and 305 should be amended and how, the court ruled the two sections should be rewritten to be in compliance with the highest law. Activists have long campaigned for these two sections to be amended and for the Public Health Ministry regulate abortion.
SOURCE: Bangkok Post
Keep in contact with The Thaiger by following our
Facebook page
.
Coronavirus, and Thailand's property market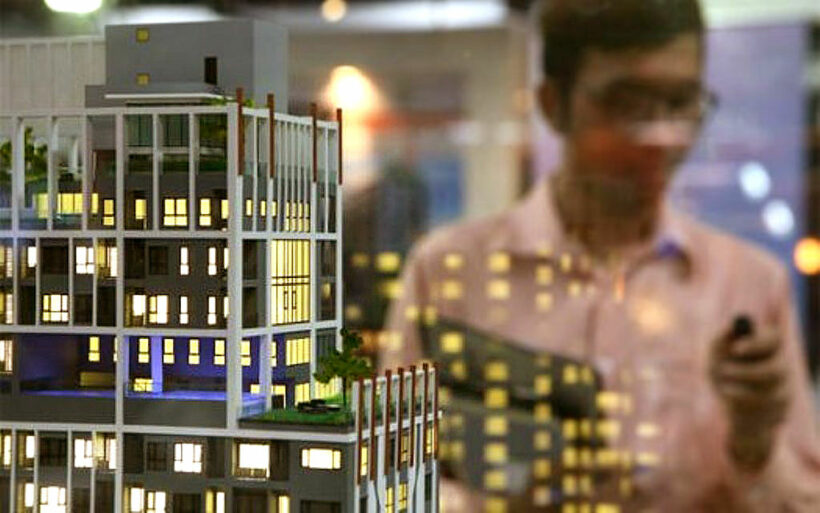 The Coronavirus outbreak poses challenges for Thailand's real estate market as potential Chinese condominium buyers remain stranded in China. Analysts believe Chinese condominium transfers in 2020 will be at least 25% lower than average because of the challenges. Meanwhile, some believe that the outbreak may bring opportunities for non-Chinese buyers and in the long-run, the Chinese may be looking for an overseas refuge in the event of these types of emergencies.
Market remains weak
The pandemic, which started in China, is hurting the condominium market as Chinese nationals account for half of the international buyers in Thailand, or 57.6% of the total foreign condo owners in 2018.
Vichai Viratkapan, acting director-general of the Real Estate Information Centre says that 50% of Chinese condo transfers are expected to disappear in the first 2 quarters of this year and the total transfer value by the Chinese will miss the mark of the usual 29 billion baht by about 25% (around 7 billion).
However, since Chinese property buyers only make up 6% of the total international and domestic housing transfers in Thailand, the total housing transfer number in the country is likely to be similar to last year.
Thailand adjusts GDP growth target due to coronavirus
On Monday (February 17), the Office of the National Economics and Social Development Council said Thailand's GDP growth rate is predicted to be about 2% this year, a record low in the last 6 years. They forecast the rate will be achieved if the pandemic ends before April or May, tourist arrivals reach 37 million, and the world economic growth grows 3.2%, among other factors. Otherwise…
The Chinese are reluctant to complete transfers
The virus has continued to affect hospitality operators, including hotels and condominiums that service tourists, nationwide. Since China has suspended tours, put restrictions on movement, and locked down cities, home to over millions of people, it also poses a threat to real estate developers as their clients are unable or unwilling to fly.
"Currently multiple off-plan condominium developments are approaching completion, and Chinese clients are unable or unwilling to transfer. Chinese clients who made a reservation in Q4 2019 are requesting a refund and withholding their investment," said Marciano Bijmohun, Business Development Director at FazWaz Property Group.
He believes every condominium that is in transfer status will see the percentage of non-transfer units rise in the coming months.
"These non-transfer units will cause a big financial hit to developers."
If a client refuses to transfer, does not comply with the terms and conditions stipulated in the sales and purchase agreement, and decides to release the property, their deposits will be forfeited.
"However, there is some good news, these non-transferred units can be offered with a discount to new clients."
Also, as China has been susceptible to a few disease outbreaks – from bird flu and swine fever and the current coronavirus – it may prompt Chinese buyers to look for second homes outside of China.
Keep in contact with The Thaiger by following our
Facebook page
.
Major condo developers in Bangkok are looking for rental clients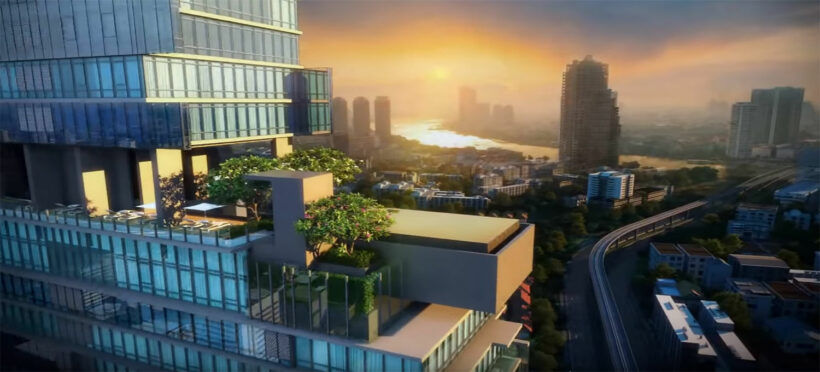 As sales have taken a nosedive since last year, major condominium developers in Bangkok are looking for rental clients.
As an example, L.P.N. Development, which developed condominiums and houses under the Lumpini brand, is offering newly-launched condos for rent. The company plans to attract tenants by offering lower or slightly lower rents than the market price for a 3 year contract. The rented units are then combined and sold together to investors with 5-6% guaranteed rental returns which LPN adds on top to boost sales.
The strategy has been rolled out as some newly-built projects have seen less than 50% sales. Rents that are collected will be used for room maintenance. LPN condominiums that offer this strategy include Lumpini Township Rangsit-Klong 1 (2,700 units), Lumpini Place Rama 3 Riverine (100 units), and Lumpini Park Phahon 32 (100 units), or the total of 2,900 units worth 2 billion baht.
Another Bangkok developer, Supalai, has also unveiled Supalai Smart Solution, which offers a 30 year lease as an alternative to buying freehold, with the price 35-40% lower than purchasing the units. Buyers can pay 20-40 installments to Supalai with 0% interest within the period of 60 months.
Supalai believes this will meet the demands of high-earning customers, senior customers, and foreigners. Condominiums that offer Supalai Smart Solution are in Bangkok, Pattaya, Chiang Mai, Phuket, and Rayong such as Supalai Oriental Sukhumvit 39.
Many developers have seen sales plummet since last year, due to internal and external factors, including slowing economic growth, tighter mortgage regulations, and the strong baht which affects Chinese buyers, who are the major condo investors in Thailand.
SOURCE: positioningmag.com
Keep in contact with The Thaiger by following our
Facebook page
.