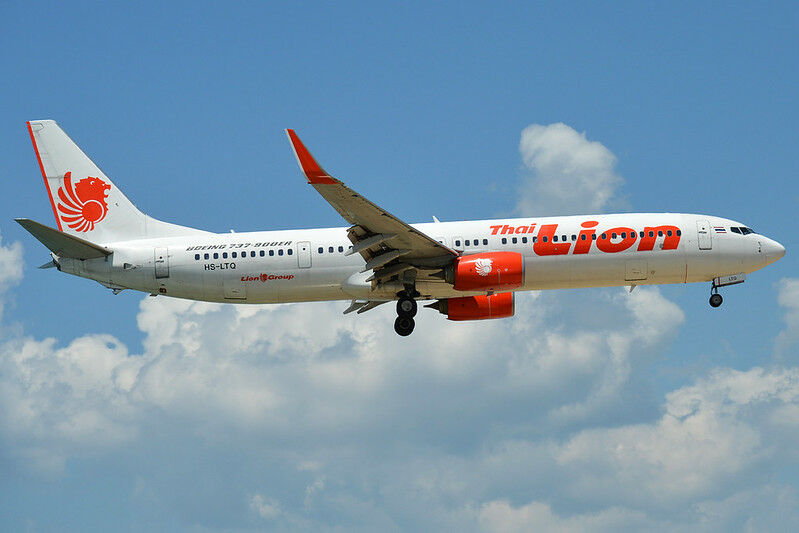 Thai Lion Air issued a warning to passengers to be cautious of a ticket scam, after a person lost over 10 million baht by visiting a fraudulent website to claim a free ticket.
Trang Police Station posted a warning on its Facebook page of how the victim was grifted 10.2 million baht after trying to claim a free flight from Thai Lion Air.
The post reported that the victim received a text message on Monday, January 23. The messages lured the victim to click a link to get a free ticket from Thai Lion Air. The message stated…
"Congratulations! Thank you for using our service. Lion Air is happy to give you a free flight ticket! (Link)"
The unnamed victim clicked the link and filled out a form to claim the free ticket. The victim provided his 13-digit ID card number and date of birth, as well as face recognition via the link.
No confirmation or airline ticket was sent after the process. The victim decided to check four bank accounts and found that his 10,150,000 baht savings had been transferred to several bank accounts.
Trang Police advised residents to avoid any special promotions that are not advertised on an official application and install applications that are available via the official channels, such as the App Store or Play Store.
Police also suggested that people should avoid giving out personal information like ID card numbers, dates of birth, fingerprints, facial recognition, or any passwords because scammers can use the data to access mobile banking apps.
Last week, a Thai man named Wisanusan Sam-pok, revealed on Facebook that 101,560 baht mysteriously disappeared from his android phone. He insisted that he did not click any suspicious links and just left his phone charging when the money was transferred.
Wissanusan believed that his android phone was hacked by a scammer, while many Thai netizens agreed that his data was taken via a charging port and cable.
The Cyber Crime Investigation Bureau investigated the case and confirmed that the android phone was not hacked and the charging port and cable were safe. The man's personal information was stolen by a fake dating app that was installed through unauthorised channels.
Both of these cases involved providing personal information to unauthorised websites and applications.