Uproar over NRC panel and Buddhist reform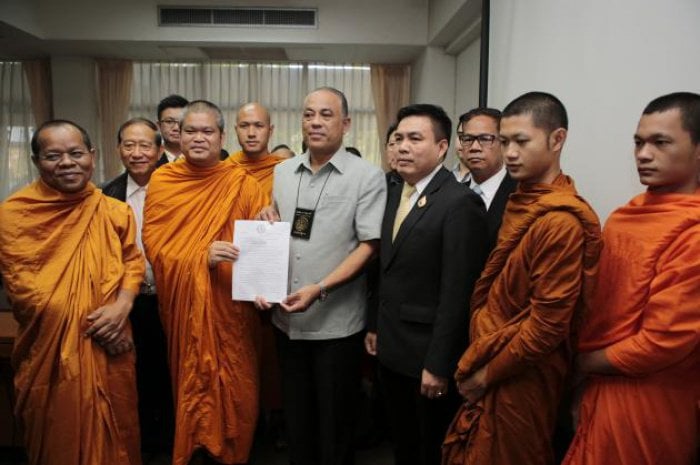 PHUKET MEDIA WATCH
– Thailand news selected by Gazette editors for Phuket's international community
Uproar over NRC panel and Buddhist reform
The Nation / Phuket Gazette
PHUKET: A network of monks and Buddhist followers yesterday officially urged Prime Minister Gen Prayut Chan-o-cha to cancel within 15 days the National Reform Council (NRC) committee on the protection of Buddhism.
The move is seen as a strike back at the committee, which has openly questioned the Dhammakaya Temple, its abbot Phra Dhammachayo, and related figures.
PM Prayut did not directly say whether he would heed the network's demand. When asked about the issue, he said the reform of Buddhist administration had not yet started.
NRC chairman Thienchay Kirananda said he saw no reason to abolish the committee.
The Thai Network of Buddhist Organizations submitted its petition to PM Prayut, which details its demands via a government complaint-receiving center yesterday. It also submitted a similar petition to NRC chairman Thienchay later in the day.
Phra Methi Dhammajahn, an assistant abbot of Mahathat Yuwaratrangsarit Temple and a vice rector at Mahachulalongkornra-javidyalaya University, led the network's members in submitting the petitions.
"If this committee continues with its work, I believe monks across the country will rise up," he said.
The petition said most of the committee's members were religious and political extremists.
It also pointed out that while the committee had the duty to draft a new law governing monks, it did not allow monks any participation.
'Divides will deepen in society, among monks'
On the committee are its chairman Paiboon Nititawan and several members including Chirmsak Pinthong.
"Established just a month ago, this committee has already caused so many problems," Phra Methi Dhammajahn said. "If it stays on, divides will deepen in society as well as among Buddhist monks."
Committee chairman Paiboon Nititawan has lately made clear that the panel will work on the guidelines on the management of temple funds, which are now exempt from tax.
The committee has also shown special attention to the Dhammakaya Temple and Phra Dhammachayo, who was once accused of embezzlement.
Phra Methi Dhammajahn insisted his network did not intend to protect any particular person or any particular temple. He also said he would welcome any investigation into his background as long as it was conducted with an honest intent.
Asked about reports that Phra Dhammachayo and the Sangha Supreme Council (SSC) were linked, Phra Methi Dhammajahn said: "I can't comment because I am not on the council."
His petition also demanded that Paiboon and Phra Buddha Isara, the abbot of Or Noi Temple, stop offending the council and Buddhism.
Paiboon has said lately that his committee does not agree with a resolution that the SSC passed in 2006 in favor of Phra Dhammachayo. Phra Buddha Isara, meanwhile, has called for a boycott of the SSC.
Dhammakaya Temple has decided not to comment on the uproar. Phra Sanitwong Vudhiwaso yesterday said the temple had no plan to give any interview or hold a press conference on the issue.
Deputy Prime Minister Wissanu Krea-ngam, who is now assigned to address conflict over whether Phra Dhammachayo has already been automatically defrocked over embezzlement allegations, asked for some time to work on this case.
"But the government will be able to handle it just in some aspects. One must understand that the SSC is the highest administrative body for monks under law.
"The Cabinet cannot interfere in its work. Even administrative courts do not have authority to rule on SSC resolutions," he said.
— Phuket Gazette Editors
Keep in contact with The Thaiger by following our
Facebook page
.
Never miss out on future posts by
following The Thaiger
.
How has Thailand avoided the worst of Covid-19?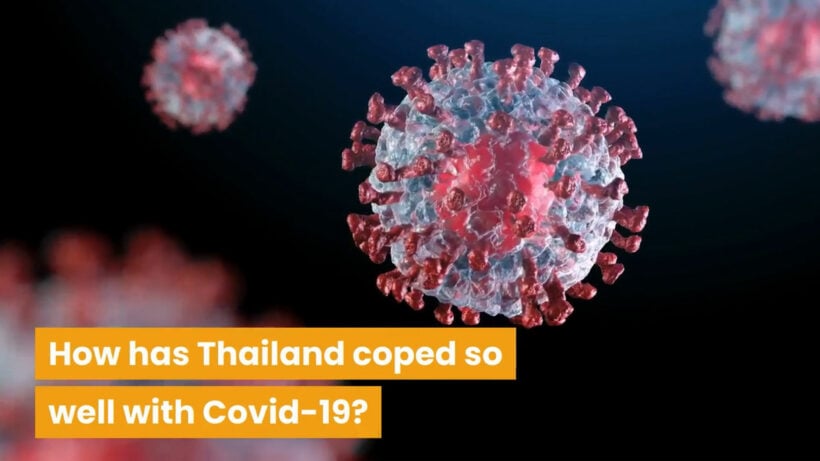 We examine some of the reasons Thailand has been able to avoid the surges and 2nd waves of Covid-19. Whilst many countries are now suffering a 2nd and 3rd wave of the coronavirus, Thailand has locked itself in a bubble of its own making. Almost zero cases and any new cases coming from repatriates. Now the country has to figure out how to re-open its economy and borders, safely.
Why has Thailand, with a population greater than that of the UK, been largely spared the catastrophic effects of the Covid-19 pandemic sweeping the nation and much of the world?
Social distancing is embedded in Thai culture – Thais rarely touch when greeting, preferring the prayer-like "wai" gesture to a handshake or embrace. Could this custom be at least partly responsible for the country's low numbers?
There have been no overwhelmed hospitals in the country's public hospital system. No dead bodies in the streets. No social media postings from frantic doctors or nurses. The country simply acted swiftly, and with a determined force.
Thailand was quick to adopt the use of facemasks, close schools and enforce social distancing on public transport, even before declaring a national state of emergency and curfew, sealing its borders and forbidding interprovincial travel. Is that what prevented the runaway transmission of the virus here? Is there a genetic component that makes the immune systems of Thais (and others in the Mekong River region) more resistant to the virus? Or is it some combination of all these factors that have insulated this country of 69 million?
One thing's for sure, despite an influx of foreign visitors early in the year from countries badly hit by the virus, especially China, Thailand has recorded just 3,236 cases since January, 58 deaths and achieved a 95.5% recovery rate. As of today, there have been no cases of local transmission for about 7 weeks (although there's been a steady flow of daily single-figure infections as Thais repatriate from overseas)
Keep in contact with The Thaiger by following our
Facebook page
.
Never miss out on future posts by
following The Thaiger
.
100,000 iLaw bill signatures to be verified, official tells staff to 'hurry up'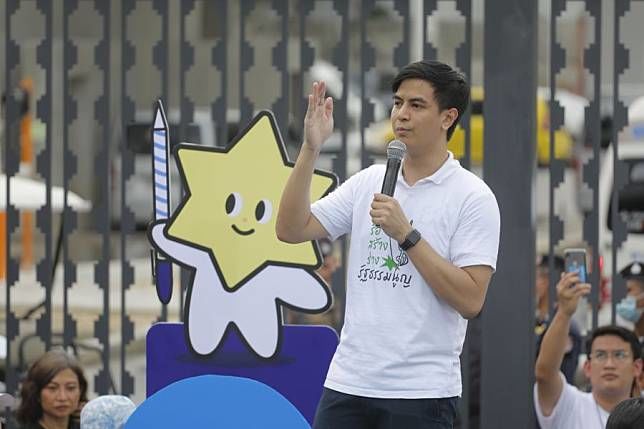 The parliament president says he told staff to "hurry up" the process for verifying more than 100,000 signatures supporting a new constitution amendment bill proposed by a nonprofit organisation and backed by pro-democracy activists. Activists hope the process speeds up so the bill can be scheduled on the agenda for the next parliamentary session.
The draft, proposed by Internet Law Reform Dialogue, or iLaw, was sent to parliament last week along with signatures from more than 100,000 supporters. Parliament president Chuan Leekpai says staff are working on getting all of the signatures verified and even asked staff to "hurry up." He says they have 45 days to verify the signatures. 50,000 valid signatures are required to have the draft considered by parliament.
The activists have been demanding a rewrite of the 2017 constitution for months.One of the proposed changes would require senators and local administrators. Currently, Thailand's Senate is hand-picked by the ruling party.
Those opposing changes to the constitution also spoke up last week. A Thai Pakdee royalist group filed a petition with 130,000 signatures saying they are against changes.
Verifying the names is a lengthy process and Chuan doesn't know exactly how long it will take. Half of the names on the iLaw bill have received initial verification, according to parliament advisor Sukit Atthopakorn.
After initial verification, the approved names are then forwarded to the Department of Provincial Administration to make sure they are eligible voters. The last step would calling each person to confirm they signed their name in support of the bill.
6 other amendment bills introduced by other political parties are already being discussed and a committee has been step up to review the bills, according to Democrat Party spokesperson Rames Ratanachaweng. He says those discussions won't affect the iLaw bill.
SOURCES: Bangkok Post| Nation Thailand
Catch up with the latest daily "Thailand News Today" here on The Thaiger.
Keep in contact with The Thaiger by following our
Facebook page
.
Never miss out on future posts by
following The Thaiger
.
PM dismisses rumours of alliance with opposition to form new government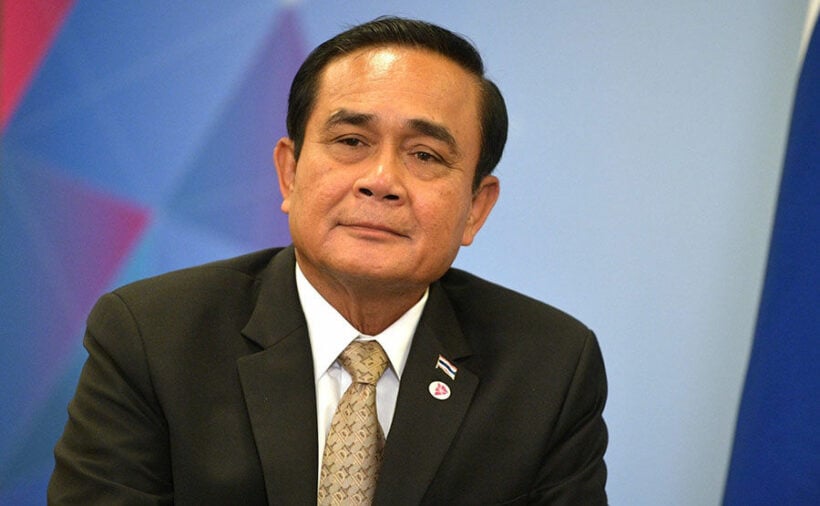 Thai PM Prayuth Chan-o-cha has rubbished rumours that the ruling coalition parties plan to join forces with the opposition Pheu Thai party to form a new government. While the PM initially didn't respond to the question, instead bidding reporters a good day and walking away, he did mumble that he had enough of a headache with just one party.
Thai PBS World reports that Deputy PM, Prawit Wongsuwan, also dismissed the question, accusing the media of being behind the speculation, as he pointed a finger at reporters gathered at Government House.
"You go and ask the one who spread the rumour."
Meanwhile, Interior Minister Anupong Paochinda has dismissed rumours he's planning to set up a political party with the PM and interior Permanent Secretary, Chatchai Promlert. Anupong says he's no political expert and has never considered creating a political party.
Since July, anti-government protests have been taking place around the country, with activists calling for the PM's resignation, the dissolution of Parliament, and for fresh elections to be held.
SOURCE: Thai PBS World
Catch up with the latest daily "Thailand News Today" here on The Thaiger.
Keep in contact with The Thaiger by following our
Facebook page
.
Never miss out on future posts by
following The Thaiger
.