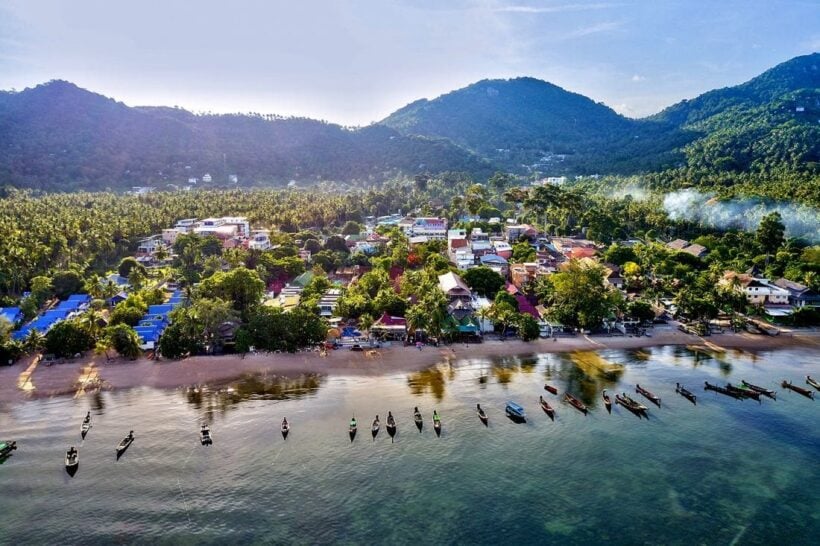 PHOTO: Sairee Beach, Koh Tao – saireehutresort.net
Maj-Gen Surachate Hakparn says that the London teenager who claims she was drugged, robbed and raped on Koh Tao will be blacklisted for life if she is lying.
He went on saying that "Thailand wants quality tourists – not bad ones. There is not a scrap of evidence to suggest she is telling the truth."
He was commenting after a visit to Koh Tao last week with an investigation team and spoke to 200 or so people about the claimed incident.
High level contacts are now being made via the British embassy in Bangkok and metropolitan police in London.
Thai police are seeking a formal statement from the victim and any other evidence after it was claimed in British tabloids that she was raped. A t-shirt with DNA is believed to be in possession of the family.
Maj-Gen Surachate said if it can be shown that she lied then she will be banned from entering Thailand for life. She had already been invited by the authorities to come to Thailand to repeat her claims and show her evidence. Her mother spoke to a Thai journalist last week that her daughter didn't want to return though she might consider coming herself to follow up matters on behalf of her daughter.
The local Tourist Police have stated that they do not believe the assault took place as they have not found any forensic evidence or witnesses to support her claims.
Maj. Gen. Surachate said Sairee Beach had been flooded by the tide on the evening of the attack.
"Seawater flooded the beach and almost entered the Leo pub so it was impossible for anyone to eat or drink on the beach that night.
"Moreover, World Cup matches were also being broadcast at the time and there were a lot of people, as well as police, in the area."
He also stated that it would have been 'impossible' for her alleged attacker to carry her away from the bar without anyone noticing – despite neither the teen nor any witnesses making such a claim.
Thai media is also reporting that there are four outstanding cases where people lied to authorities in Koh Tao (two cases), Koh Samui and Krabi for the purpose of gaining access to government funds for victims.
"Foreigners who lied will be deported and blacklisted."
Surachate added: "Thirty five million tourists come to Thailand each year making it the third most visited place on earth. We want to separate the quality tourists from those that are no good".