Thailand's health chief issues hydrogen balloon warning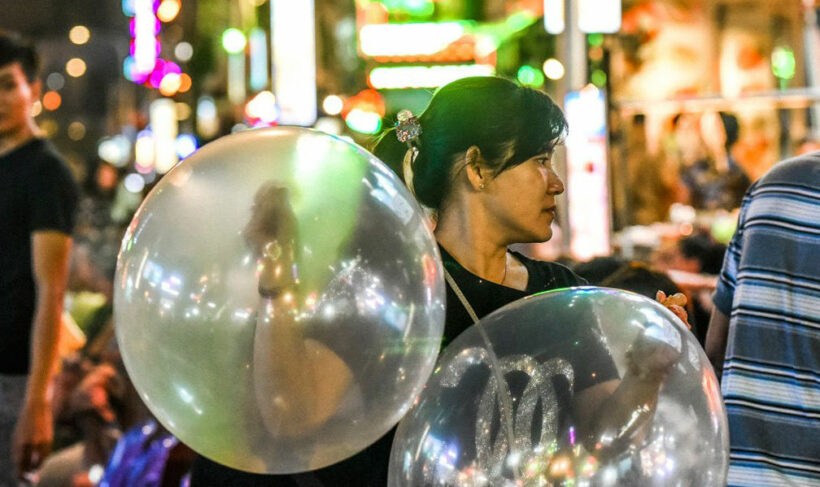 PHOTO: City Pass Guide
The chief of the Department of Health says people must exercise caution around hydrogen balloons, warning that they can be dangerous, even fatal. The warning comes from Dr Panpimol Wipulakorn after a balloon exploded in Kanchanaburi province, western Thailand, earlier this month.
"Explosion of balloons are reported frequently, since most of balloons contain hydrogen, which is inflammable, causing the balloons to be explosive if they are near heat or spark. Besides, if balloons are put together, one explosion will cause others, harming people nearby or even killing them."
Panpimol says people who want to have balloons at parties should choose helium balloons over those that contain hydrogen. Helium is considered a safer alternative, due to being non-flammable, but Panpimol warns party-goers that they should avoid standing too near balloons at events if they are unsure which gas they contain.
"If gas tanks are used at parties or events, they should be maintained in good condition, placed in an open area with good ventilation."
In particular, Panpimol urges people to take care of children around balloons, regardless of what type of balloon might be in use.
"Balloons used for decorations in parties should be kept away from children and popped balloons should be properly disposed of to prevent children putting them in their mouth. Also, children should not play with balloons near their face because a balloon's explosion could cause damage to their face and eyes."
In October, balloons exploded at an event in Malaysia organised by the country's Education Ministry, injuring 16 people, many of them children.
It's believed the balloons had been filled with hydrogen gas instead of helium, which is more expensive. Children as young as four years of age suffered first and second degree burns, with calls for hydrogen balloons to be banned in Malaysia as a result of the incident.
SOURCE: The Nation
Keep in contact with The Thaiger by following our
Facebook page
.
Baht will continue to remain strong throughout 2020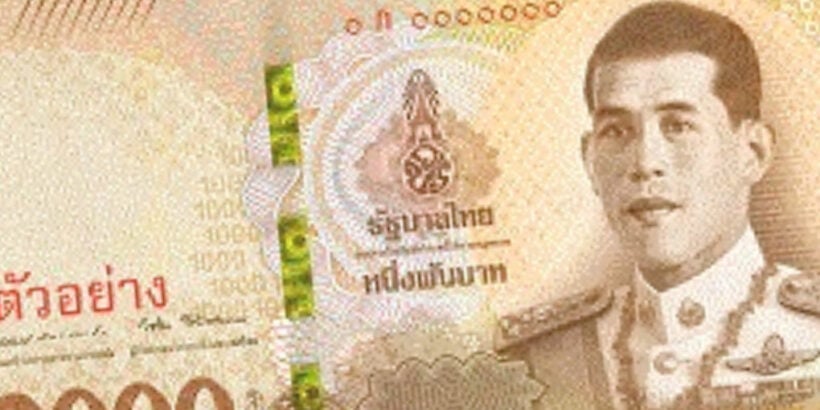 The Thai baht will continue to maintain its strength for the rest of 2020. It will remain strong, propelled by the increased surpluses in the Thai current account and the country's trade balance.
Kobsidthi Silpachai, KBank's head of capital markets research, predicts that the Thai baht will float around 29.75 against the US dollar for the first half of 2020, and then appreciate to 29.25 at the end of the year, said
Reuters report that the Thai baht was Asia's star-performance currency during 2019, rising by more than 7% against the greenback.
The baht continued to leverage off the country's massive current account surplus over 2019, rising inflows of tourism revenue and the near-record foreign reserves – all this despite subdued local economic growth. The foreign reserves made the Thai baht the go-to currency for investors with with its 'safe haven' reputation for actual investment or speculation.
Thailand's current account surplus totalled $33.2 billion as of last November, accounting for 5.3% of GDP, according to the Bangkok Post. The country's trade surplus with the US was $19 billion for last year. Thailand's GDP growth is forecast to be around 2.7% this year.
An adjustment to ease loan-to-value (LTV) regulations is not forecast to massively rev up sagging property sales as the purchasing power of Thais is being tempered by elevated household debt – some 79% of GDP.
The Bank of Thailand eased the tightened LTV rules governing mortgage lending which shortens the minimum debt-servicing period for first mortgages required for those seeking a second loan for homes priced below 10 million baht.
SOURCE: Bangkok Post
Keep in contact with The Thaiger by following our
Facebook page
.
Electric vehicle registrations in Thailand rose 380% in 2019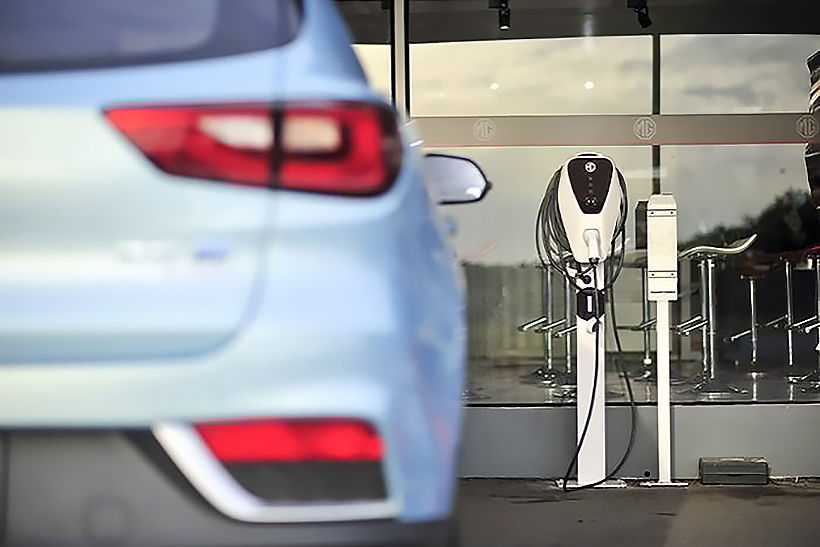 Electic cars (EVs) are on the rise in Thailand. The Electric Vehicle Association of Thailand (EVAT) reports a sharp increase in the number of electric vehicles registered in 2019. Department of Land Transport statistics show that, as of December 31, there were 2,854 electric vehicle registrations, including 1,572 new cars, up 380% from 2018 when only there were only 325 registered.
Hybrid electric vehicles and plug-in hybrid electric vehicles reached a total of 153,184 vehicles. (Hybrids are electric vehicles with a back-up conventional petrol engine, and switches between the two power trains)
EVAT's president says that the growth of PHEV and EV is up more than 51% from a year earlier.
"The increase in electric vehicle registration will have an effect shortly as the need for charging stations will increase as well. Therefore, this year may see full model commercial charging stations, with the private sector playing an increasingly important role."
EVAT promotes and supports the exchange of information about technology and innovation for all types of electric vehicles for the development of EV technology in Thailand. There are more than 200 members from the private sector, educational institutions, state enterprises and individuals.
SOURCE: The Nation
Keep in contact with The Thaiger by following our
Facebook page
.
Thailand's PM2.5 micron elephant in the room – OPINION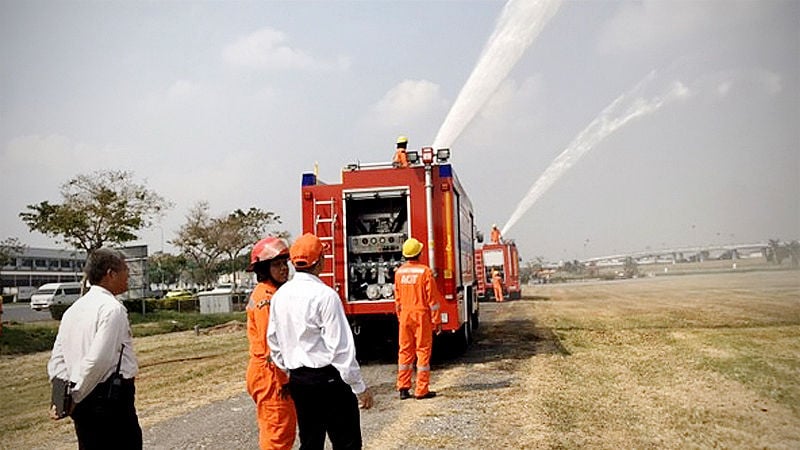 It's cars, it's the polluting buses, it's people burning too many incense sticks. Every year it's the same culprits in Bangkok, people driving their cars too much, polluting factories and old buses belching black smoke. All those things contribute to city pollution but are far from the main problem.
So the government, reactive as usual, rolls out its PR machine and invites the media to take photos of water cannons blasting thousands of litres of valuable water into the sky, doing precisely NOTHING to address the air pollution problem, beyond a short-term, extremely local solution. Very local indeed, and probably pleasing the assembled press as they enjoy a bit of overspray cooling them down. For the bigger air pollution problem, no help at all.
Even today the Bangkok media scrum was summoned to Suvarnabhumi Airport to get the story of the local airport solution where they've deployed water cannons that blast 144,000 litres of water per day about 50 metres into the air above the one of the airport's ring roads.
"The trucks will be deployed at 10am, 11am, 1.30pm and 2.30pm at the duty-free zone and along the Suvarnabhumi 2 Road, as these areas have high numbers of trucks and other vehicles passing through during weekdays."
We kid you not, there appears to some officials who actually think this grotesque waste of water is achieving something… anything, beyond a woefully useless media stunt.
"The airport has enforced pollution control regulations on all public vehicles running in theairport areas, which include taxis, shuttle buses, public buses, public vans and coaches. These vehicles were told to turn off the engine while waiting for passengers and make sure to have their vehicle condition checked regularly."
All this obfuscation from officials and the government is completely ignoring the PM2.5 micron "elephant in the room". Indeed, the oft-used "PM2.5 micron" word salad is just another way of confusing the public and shifting the narrative.
It's smoke, smog, haze, air pollution. And most of it is coming from fires deliberately lit by farmers who are providing crops for Thai multi-nationals, mostly corn, rice and sugar. The cheapest way to clear the land for the next crop is burning it to the ground. The machinery to complete that task without burning is expensive. Of course it's all about cutting costs, so lighting a fire and sending smoke into Thailand's skies is much easier… f**k the environment and the millions of people that are affected by the months of smoke-filled air.
Even the Pollution Control Department (an oxymoron indeed!) and its daily missives about the air pollution problem completely avoid any discussion about the forest and plantation fires, burning mainly in central and northern Thailand, and over the border in Myanmar. The northerly and north-easterly airstream at this time of the year casually wafts the offending smoke south, affecting the capital and its 10 million residents.
Here's today's active fires in and around Thailand, clearly identified by NASA satellites with constant updates. You can see active fires in Cambodia, Vietnam and Myanmar, but there is a big concentration in central, northern and north-eastern Thailand.

There's the evidence of where the smoke is coming from. Check out the link HERE. Pollution Control Department officials are able to click on the link too.
Or let's go to the Air Visual map which lists the air quality around the country (or the world) any time of the day. It also lists some of the key fires burning at the time.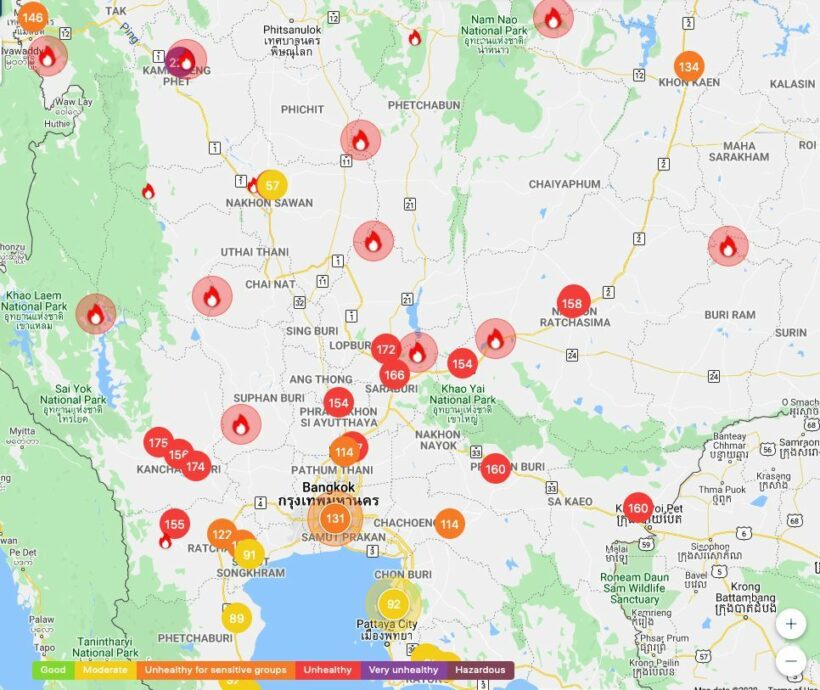 The information from Air Visual clearly shows the link between areas of poor air quality and the fires that are burning, also linked to the direction of the wind.
Bangkok's slightly improved air quality readings today have nothing to do with the water cannons blasting water into the sky at Suvarnabhumi and everything to do with changed, favourable wind conditions. If the problem was 'traffic' then Bangkok, a city of some 10 million people, would always have worse air quality than all the provincial air quality measurement stations.
At some stage the Thai government and public servants will be forced to bite the bullet and admit that the annual pollution problem is what it is – a cover up to protect large and powerful multi-nationals and their agricultural pursuits.
Now that Thai celebrities and some concerned residents are starting to see through the mist and fog of the misleading PR, and posting these air quality maps, their own experiences, and lack of confidence in the officials to address the problem, there is hope that public shaming might finally bring about some honesty and long-term measures to face the PM2.5 micron elephant in the room.
Keep in contact with The Thaiger by following our
Facebook page
.