Illegal Thai workers in South Korea get offer of amnesty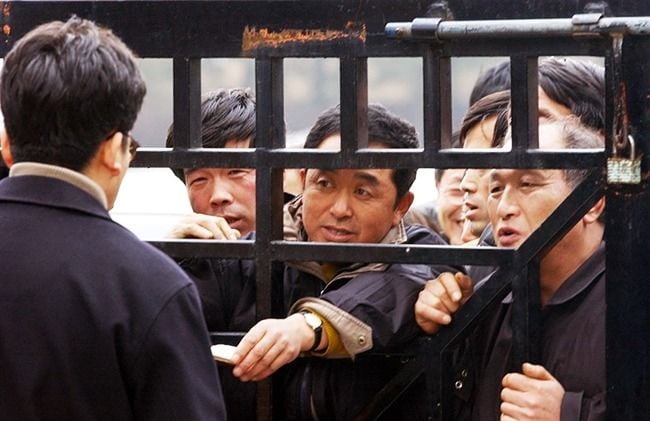 PHOTO: tacticalinvestor.com
The Office of Thai Labour in Seoul, South Korea, says Thai citizens who are working illegally in the country, can apply for an amnesty scheme launched this week. It will run until June 30, 2020. It is estimated that there are between 120,000 and 140,000 illegal Thai workers in South Korea.
The Nation reports that the scheme will mean illegal Thai workers can avoid being fined or blacklisted, but workers must report to the Office of Thai Labour in the South Korean capital.nAt this stage they will avoid conviction but will need to register.
Employers who have been using illegal labour can also report until March 31 and will not be fined but will only be allowed to employ legal workers in the future.
Officials say Thai citizens working in the country illegally will be fined unless they take advantage of the amnesty before June 30, 2020. The fine for reporting after that date will depend on how long they decide to leave it and how long they've been working illegally.
Reporting between July 1 and September 30 will incur 30% of the total fine, with illegal workers banned from entering the country for between 1 and 10 years.
Illegal workers who report after October 1 will face 50% of the total fine, with a ban on entering South Korea for between 3 and 10 years.
Anybody arrested for working illegally in South Korea after March 1, 2020 will have to pay the full fine, with anyone found to be in the country illegally for more than three years having to pay an additional 20 million won (approximately 510,000 baht).
SOURCE: The Nation
Keep in contact with The Thaiger by following our
Facebook page
.
Thai political leader proposes legal brothels and sex shops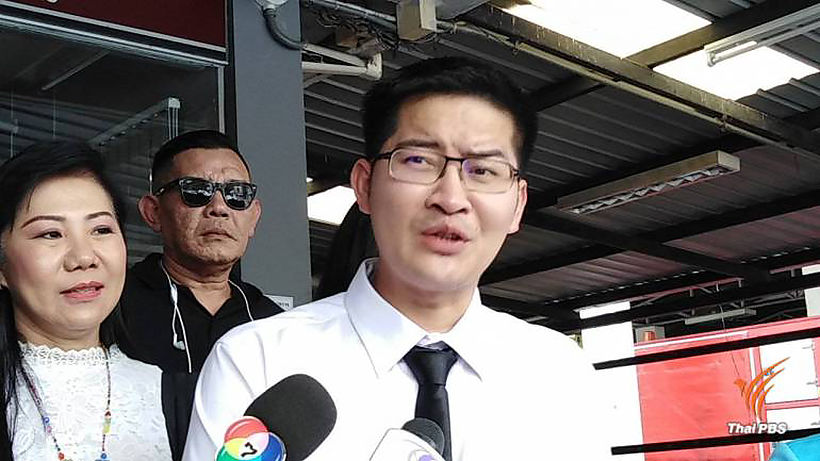 A controversial Thai MP is proposing licenced brothels and sex shops as a way of addressing the problem of sexual abuse in Thailand. Mongkolkit Suksintharanont, leader of the Thai Civilised Party and a member of the House committee studying ways to reduce rape and other sexual violations, commented in a Facebook post that he would raise the proposal with committee members at their meeting yesterday.
Explaining his logic, Mongkolkit commented that humans, by nature, are sexual creatures, and laws and cultural norms regulating sexual activity are artificial and make humans different from other animals. He says that most rapes are perpetrated by men to release sexual tension, adding that offences are committed in families, in workplaces among colleagues and even in schools among classmates, and that rapes reported to police are a fraction of those actually committed.
He claims his idea of state sanctioned brothels and sex shops follows the Swiss model, adding that it could help reduce rape and corruption among officials for turning a blind eye to Thailand's illegal sex trade.
SOURCE: Thai PBS World
Keep in contact with The Thaiger by following our
Facebook page
.
Thai Airways' pilot under investigation for botched landing at Frankfurt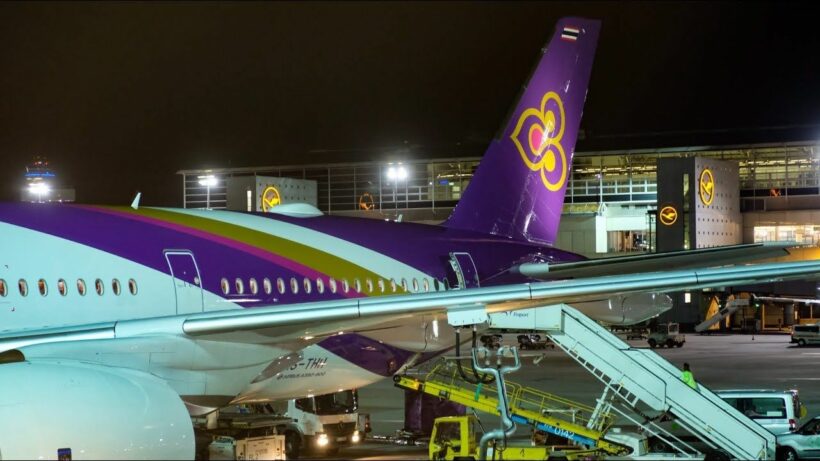 A Thai Airways International pilot, flying for Thailand's national flag carrier, is currently being investigated by Germany's BFU (Bundesstelle für Flugunfalluntersuchung), the country's civil aviation investigators, for flying a Thai Airways plane below the standard altitude as the flight he was piloting, was approaching Frankfurt International Airport. The flight had originated in Phuket.
The incident has been related through the Outsider's Aviation Facebook page.
The Thai Airways branded Airbus A350-900 direct flight from Phuket to Frankfurt, was approaching Frankfurt airport at a reported altitude of 800 feet above ground, which was below the standard safe minimum altitude for approaches to Frankfurt International Airport.
The pilot took the decision to initiate a go-around and took the plane up to about 5,000-feet before lining up for a second attempt, and landed successfully. The plane landed safely on 07R runway about 15 minutes after the first attempt.
Despite the safe landing, the BFU says the incident is "a serious violation of aviation safety standards" and ordered an investigation. The identity of the pilot has not been disclosed.
SOURCE: Thai PBS World
Keep in contact with The Thaiger by following our
Facebook page
.
Former head of the National Office of Buddhism has assets valued at nearly 600 million baht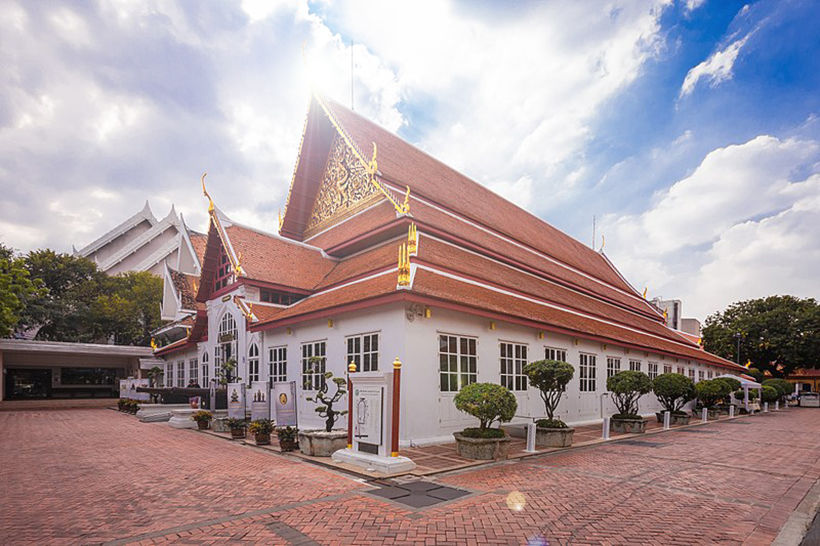 Nice work if you can get it. Except you're working for the National Office of Buddhism. Now the former director of the National Office of Buddhism, Nopparat Benjawattananant, has been pointed out by the National Anti-Corruption Commission for being "unusually wealthy", having "suspiciously" amassed assets worth about 575 million baht during his four year tenure.
NACC secretary-general Worawit Sukboon says that the anti-graft agency suspected that Mr. Nopparat could involved in corruption related to funding allocated for the renovation of Wat Pananchoeng during five years ago. He noted that the assets that Nopparat and his wife declared to the NACC The assets including land, houses, vehicles and life insurance policies that the NACC consider disproportionate to their actual incomes.
Ms. Supa Piyachitti has been leading a probe team investigating the couple's usual wealth and discovered even more assets held in the names of their relatives and other people.
98.6 million baht in assets under Nopparat's name including…
• 71.9m baht in 13 bank accounts
• 12m baht in four investment vehicles
• 14m baht in 12 life insurance policies
196m baht of assets are in Mrs. Pattanan's name…
• 122.9m baht in 22 bank accounts
• 6m baht in investments
• 3.8 million baht car
• 61m baht in life insurance policies
• land in Chanthaburi province worth about 760,000 baht
131m baht of assets held under the name of Nopparat's ex-wife, Mrs. Tharinee…
• 105 million baht in 56 bank accounts
• 25m baht in investments
• one car worth about 1m baht
26.7m baht of assets held in the name of a son, Thanarat Ditwatcharapaisarn…
• 20m baht in 10 bank accounts
• one 1.8 million baht house in Samut Prakan province
• four life insurance policies worth 3m baht
• a 1m million baht car.
68 million baht of assets held in the name of a daughter, Ms. Pimpassorn Ditwatcharapaisarn…
• 50m baht in 31 bank accounts
• 9.7m baht in investments
• 5.8 m baht in three properties
• 2m baht in three life insurance policies
Other assets…
• One condominium unit worth 500,000 in Chon Buri province, held in the name of a niece, Ms. Waratthaya Prommat
• 4.5m baht of assets held in the name of M. Piyachart Srichan, a close aide to Nopparat
• 49m baht of assets in Bangkok held under the name of Ms. Natthaporn, daughter of Mrs. Pattanan
The NACC secretary-general says their officials have seized assets worth 176 million baht so far, adding that the agency has asked the Office of the Attorney-General to file charges against Nopparat and seven other people with the Criminal Court for Corruption and Misconduct Cases.
SOURCE: Thai PBS World
Keep in contact with The Thaiger by following our
Facebook page
.