Thailand's 10th rabies victim dies in Rayong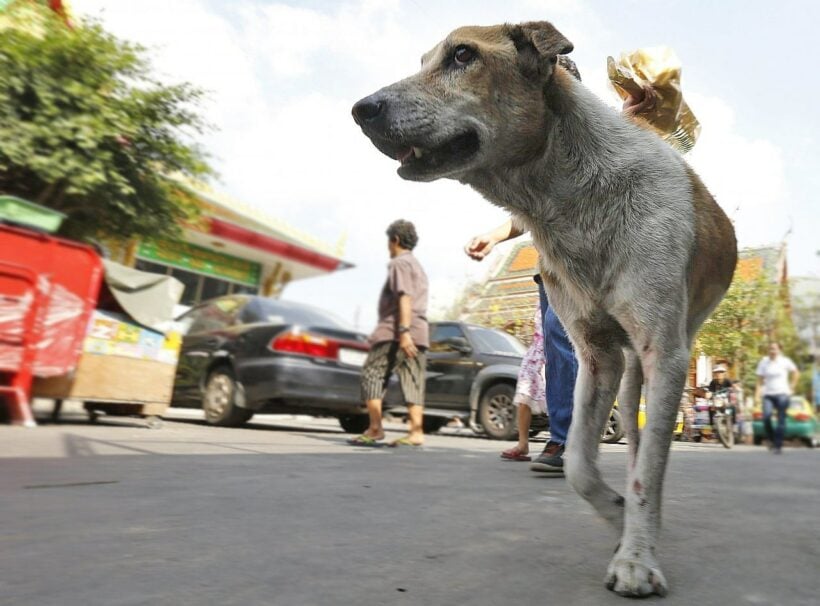 A 10th person has died from Rabies in Rayong according to the Disease Control Department director-general Suwanchai Watanayingcharoenchai today (Wednesday).
Suwanchai said the 59 year old man died on Tuesday after being bitten by his own dog back in March.
The disease control chief said most of the rabies victims had ignored calls to receive Rabies vaccination after they were bitten by their own pets or some had not received the full dose of the vaccine (multiple injections are required).
The Livestock Development Department says that it is still in the process of cooperating with administrations nationwide to give Rabies shots to some 10 million stray, as well as pet, dogs and cats.
STORY: The Nation

Thaiger Radio News – Monday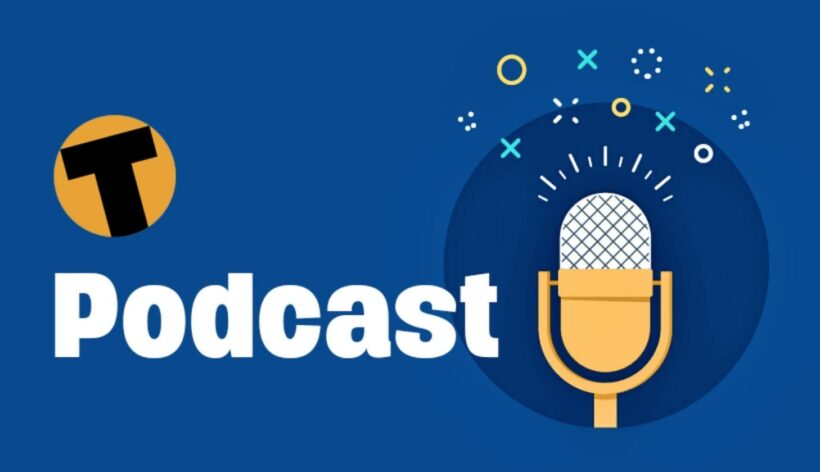 Nearly 15 million methamphetamine tablets seized in Ayutthaya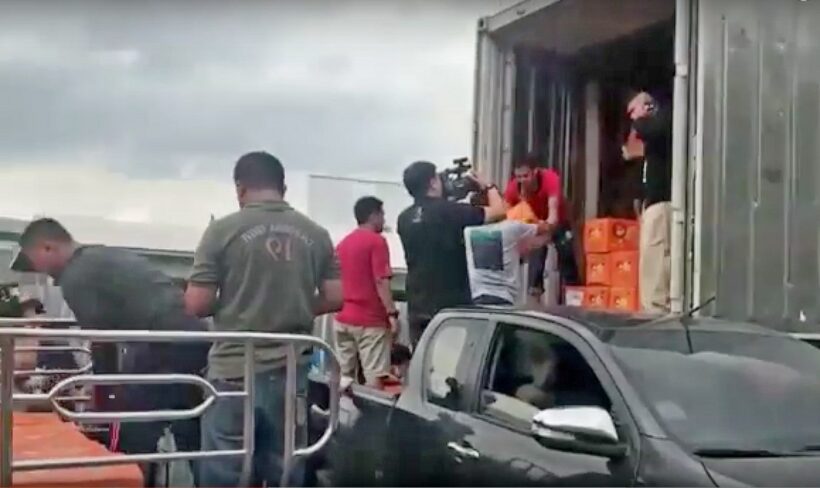 PHOTO: Bernama WebTV
Narcotics police have seized a massive amount of 14.8 million methamphetamine pills hidden in fruit boxes and then stored in a container at a warehouse in the central province of Ayutthaya yesterday (Sunday).
Deputy commissioner of the Narcotics Suppression Bureau, said that the huge drug haul was contained in 1,700 fruit boxes each carrying 200,000 meth pills.
Police explain that a truck left the warehouse for Talad Thai fresh market in Pathum Thani to fetch 1,700 boxes of fruit. The fruit was later partially removed from the boxes and replaced with packs of meth pills before the truck headed back to the warehouse.
Plainclothes police, who had laid in wait near the warehouse, then moved in to make the arrest.
Pol Maj-Gen Tanai said the warehouse was used as a distribution centre to deliver the drugs to customers in central provinces. During the coordinated raid, three men aged 29 and 32 from Chiangmai and Nongkhai were nabbed.
Video of the massive drugs haul here from Bernama WebTV…
SOURCE: Thai PBS
Thailand's household debt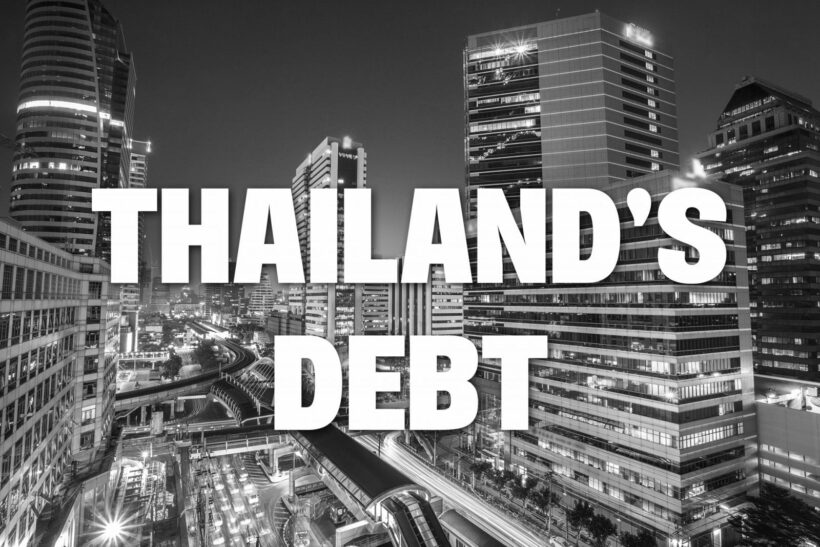 Thailand's household debt has been on the rise over the past decade, up from an average of 116,681 baht in 2007 to 178,994 baht in 2017, but should be measured with commensurate growth in wages, inflation and the country's GDP.

The figures show that Thailand's debt for farming is around 16% of the total debt bill. 36% is spent on buying property and land whilst Thais only go into debt for education – around 1.6% of their total borrowings.
More disturbingly Thais are using borrowings and credit cards for keeping their lifestyles and daily costs alive. 39% of all Thai debt is for daily consumption items.
The three provinces that have the highest rate of debt are #1 Pathum Thani, #2 Krabi, #3 Nontaburi. The average debt for all Thais is 179,000 baht. Bangkok has the highest household debt at 202,000 baht per person, Yala the lowest at only 28,000 baht.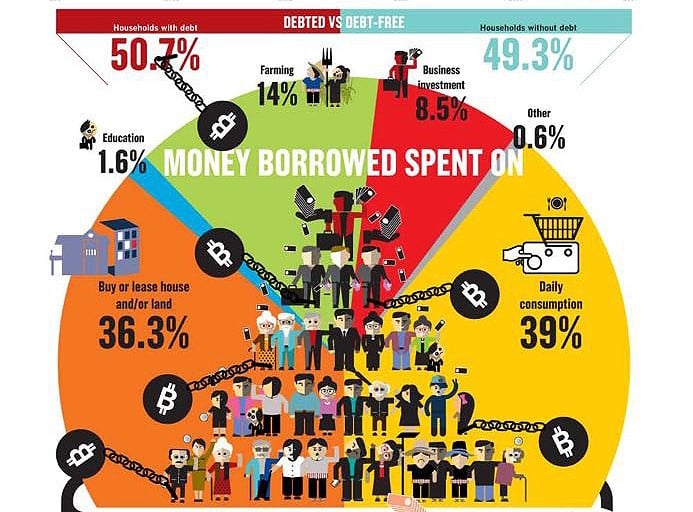 SOURCE: The Nation