Thailand News Today, Tuesday, March 10, 2020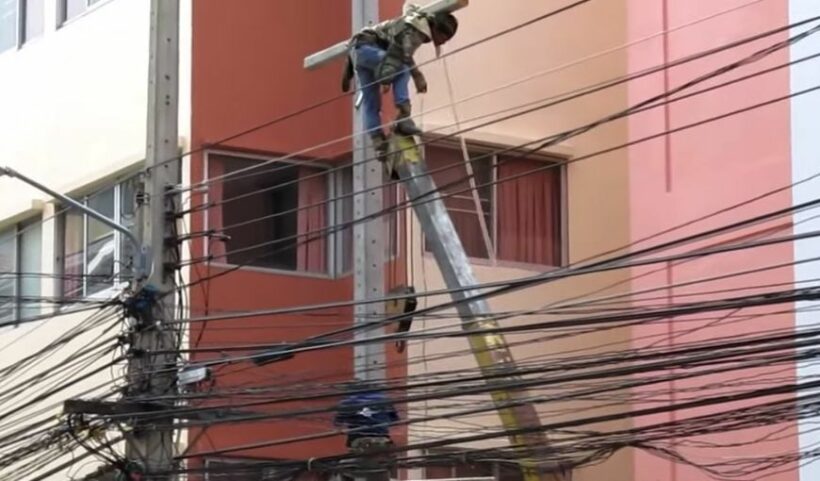 Thai road toll, worst of the year yesterday
Yesterday 90 people, including 2 foreigners, died in Thailand. This was the year's single worst death toll day on Thailand's roads this year. 3,200 lives have already been lost this year. 69 deaths were motorcyclists, 2 were foreigners and 2 children died as well.
Hotting up in northern Thailand
Hot, damn hot! The Thailand Meteorological Department says that a "thermal low" currently covers upper Thailand, while westerly winds prevail over the region, making the weather hot to very hot in some parts of the North, the Northeast, the Central and the East regions. Unpredictable weather and hotter days are normal for this time of the year leading up to Songkran.
"The weak westerly winds prevailing across the South and the Gulf will bring isolated rains in the South. From March 12-16, another high pressure from China will extend to upper Thailand and the South China Sea while the southeasterly winds bring moisture from the South China Sea to the Northeast, the East, the Central and the lower North."
Cabinet meets today to discuss power costs stimulus
Amongst other pressing issues at today's cabinet meeting, the Thai PM and ministers will consider four economic measures proposed by the Energy Ministry that would assist low-income earners, as well as small and medium-sized enterprises.
The measures have been collated and endorsed y the Energy Policy Management Committee for consideration at today's meeting.
Coronavirus cases 'stabilise' around Asia
We go through the Asian countries and review their current exposure to the Coronavirus Covid-19 virus
Keep in contact with The Thaiger by following our Facebook page.
Never miss out on future posts by following The Thaiger.
Shoppers disgruntled as registration for co-payment scheme fills up in 10 minutes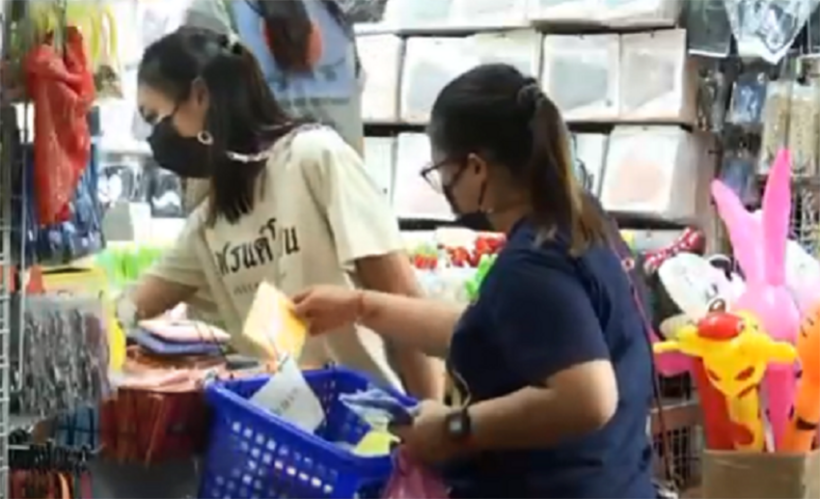 Social media users are up in arms after registration for the government's Kon La Khreung ("Let's Go Halves") co-payment scheme filled up within 10 minutes. The scheme, first introduced as an economic stimulus measure in the wake of the Covid-19 crisis, gives shoppers 50% off the purchase of everyday items, up to 150 baht a day and capped at 3,500 baht for the duration of the scheme.
The third phase of registration had a quota of 1.34 million users, but interested parties had to be quick. Having lost their chance to register, many disgruntled people took to social media to complain, with the hashtag #คนละครึ่งเฟส3 (#Let's Go Halves3) trending on Twitter.
Several netizens say they filled out the online registration form at exactly 6.01am but were then forced to wait for the one-time password to be delivered to their phones before they could complete the process. In many instances, by the time they received the OTP code, registration was full. Some say they had to wait over 5 minutes to receive the password, which caused them to miss the small window for registration.
According to a Nation Thailand report, one person has described the scheme as nothing more than a government PR stunt, pointing out that, despite being funded by taxpayers' money, only some people can avail of it.
SOURCE: Nation Thailand
Keep in contact with The Thaiger by following our Facebook page.
Never miss out on future posts by following The Thaiger.
Amnesty International condemns "shocking" 87-year sentence for lèse majesté offences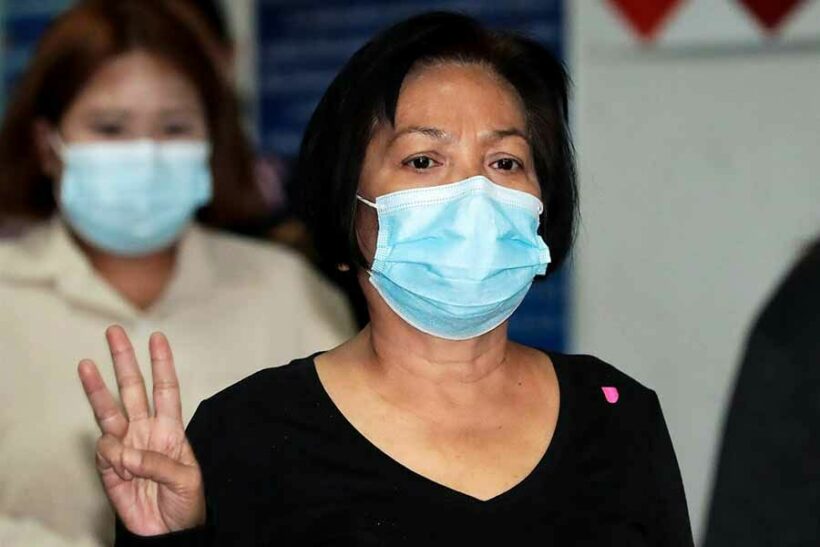 Amnesty International has roundly denounced Thailand's sentencing of a 65 year old woman to 87 years' imprisonment for the offence of lèse majesté and violation of the Computer Crimes Act. Nation Thailand reports that the sentencing has also been condemned by Human Rights Watch, who described it as, "a spine-chilling signal that not only criticisms of the monarchy won't be tolerated but that they will also be severely punished".
Former civil servant Anchan Preelert was sentenced by the Bangkok criminal court yesterday, with the prison term halved as a result of her guilty plea. She is accused of sharing audio clips that are considered insulting to Thailand's Monarchy. The country's lèse majesté law is widely seen as one of the harshest in the world, but yesterday's ruling still constitutes a new record.
Amnesty International's Asia-Pacific regional director, Yamini Mishra says it illustrates the government's determination to shut down opposition voices and goes against international human rights law.
"The fast-rising number of individuals facing charges and being detained under the lèse majesté law demonstrates the Thai authorities' relentless drive to silence dissent. Today's extreme sentence is a case in point and shows why this law is inconsistent with international human rights law. Defamation should never incur a criminal conviction in the first place, let alone an extremely long jail sentence like today's."
Amnesty International says that, by signing up to the International Covenant on Civil and Political Rights, Thailand has given an undertaking to protect freedom of expression. The UN Human Rights Committee, which is responsible for interpreting the ICCPR, has decried yesterday's sentencing, saying ""imprisonment is never an appropriate penalty" for lèse majesté offences.
Since anti-government protests kicked off in July 2020, over 220 people, including minors, have been charged for their alleged role in peaceful protests. Dozens have been charged with sedition or lèse majesté offences. Amnesty International says Thailand must amend legislation that goes against the right to freedom of expression.
"The Thai authorities must halt their crackdown on peaceful dissent. The government must repeal or significantly revise legislation which gags freedom of expression both on- and offline, such as the lèse majesté offence and the Computer Crime Act used in today's verdict."
Anchan was arrested in January 2015 and held in a military camp for 5 days. She was then transferred to prison, where she was repeatedly denied bail until November 2018. She was charged with 29 offences under the Computer Crimes Act and Section 112 of the Criminal Code, also known as the lèse majesté law. Her sentence is a result of consecutive 3-year sentences for each of the offences.
SOURCE: Nation Thailand
Keep in contact with The Thaiger by following our Facebook page.
Never miss out on future posts by following The Thaiger.
Police search for man who allegedly stole 1.9 million baht worth of gold at gunpoint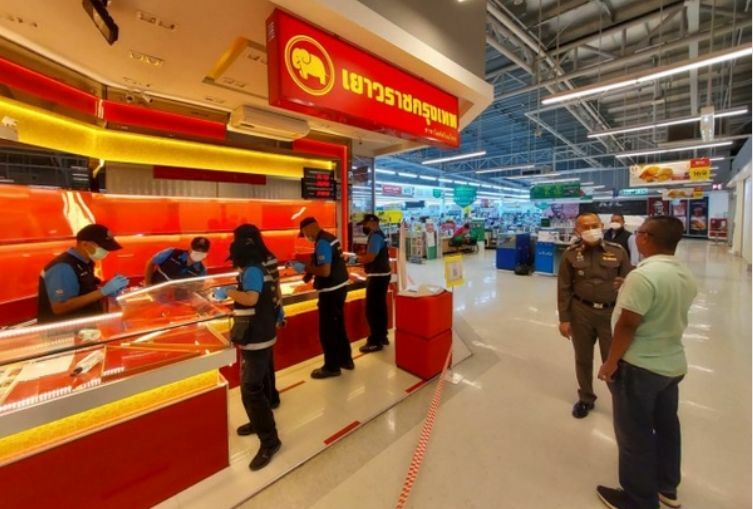 Police are searching for a man who allegedly pulled out a gun and stole 119 gold necklaces worth more than 1.9 million baht from a Tesco Lotus gold shop in the Isaan province Nakhon Ratchasima's Non Thai district.
The man allegedly pulled out a gun and yelled at the Yaowarat Krungthep gold shop staff to get down on the floor. He then allegedly climbed over the counter, opened the display cabinets and grabbed dozens of gold necklaces. Police say he then took off on a motorcycle.
Gold shop employees told police that the man was wearing a yellow hoodie, red pants and a purple face mask. An employee at the scene said the man held a gun and ordered him to lie on the ground.
"The robber then jumped over the display cabinets and grabbed several gold necklaces before fleeing on a motorcycle, which had no license plate."
Police are investigating and reviewing surveillance camera footage. Officers also set up roadblocks.
SOURCE: Nation Thailand
Catch up with the latest daily "Thailand News Today" here on The Thaiger.
Keep in contact with The Thaiger by following our Facebook page.
Never miss out on future posts by following The Thaiger.