Thailand News Today – Tuesday, June 2, 2020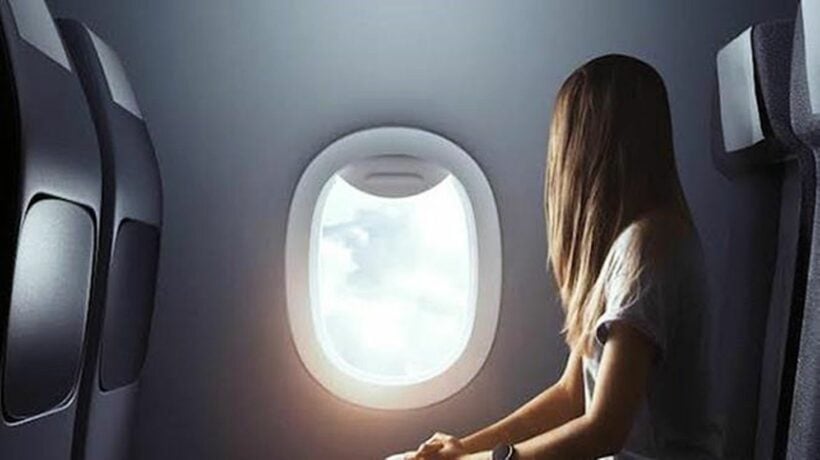 A slightly different Thailand News Today with some basic information for people wanting to return to Thailand during this current period. The documentation you will need and where to get help. We also have most of the up-to-date information about the daily updates and information about borders and bans here at thethaiger.com
This article has a bit more information. The KEY point is that the Government has said they will assess each application on a case-by-case basis but, clearly, they are only wanting urgent, work or family-based re-entries at this time. For people just wanting to come for a holiday you will need to wait for the travel bans for international travel to be lifted. That won't be until at least the end of June. You will also need to keep up to date when airlines may be re-starting services from your part of the world. Flights will be patchy, and probably expensive in the early days, as airlines re-establish their business models.
Again, we will keep you up to date with any progress on these announcements.
Keep in contact with The Thaiger by following our
Facebook page
.
Thailand gets quarantine "red light" from UK, "green light" from EU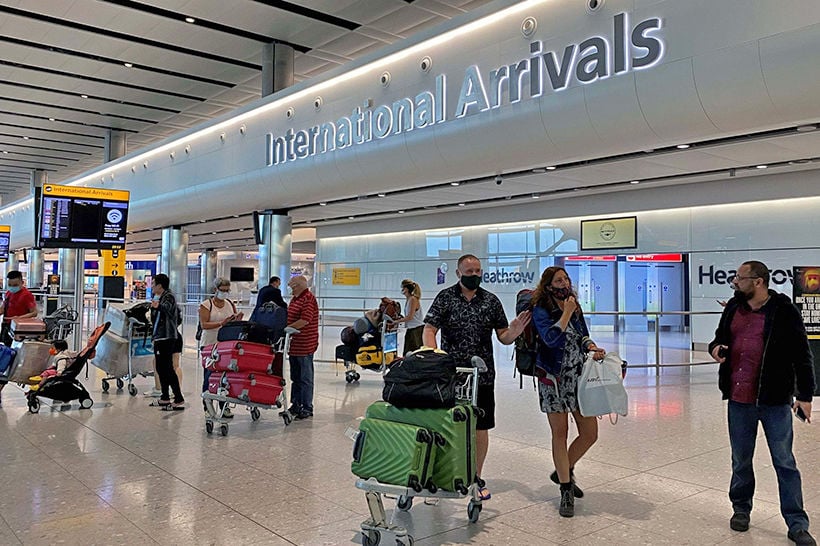 Despite reaching 41 days without a locally transmitted case of Covid-19, Thailand is still designated as a "red light" country and Thais arriving in England will still be required to self-isolate for 14 days. Updated guidelines published on the UK Government website on Friday list 59 countries and territories for which no quarantine will apply, starting July 10. Thailand, earlier included in the list, has now been deleted.
"If you have been to or stopped in a country that is not on the travel corridors exemption list you will have to self-isolate until 14 days have passed since you left that country."
Scotland, Wales and Northern Ireland will each announce their own separate rules depending on how the new regulations work in England.
Unsurprisingly, the US, Brazil and India are not on the "travel corridors exemption list," but neither is Thailand, despite earlier reports it would be, and despite its success in eliminating local transmission of the virus. The list will be subject to regular reviews.
Thailand is one of just 15 countries to which the EU has agreed to open its borders. The UK government has put Thailand on a separate list of countries deemed "safe for citizens to visit", but anyone returning from a trip to Thailand will still have to endure the 14 day quarantine.
Asian nations on the UK exemption list include Vietnam, Japan, Taiwan, South Korea and Hong Kong, who have all brought Covid-19 transmission under control, though there have been some scattered outbreaks of new cases in Japan and Korea.
Under the new rules, a "traffic-light system" – red, orange and green – will be used for different countries depending on their coronavirus contagion levels.
'Orange' countries will have reciprocal arrangements in place with England, while green countries, such as New Zealand, are deemed safer than England. Orange countries include France, Italy and Spain, which are among the most popular holiday destinations for Britons.
But the US, with over a quarter of the world's infections, and Greece, another popular travel destination, will be designated with a red light, requiring 14 days of self-isolation.
SOURCES: Bangkok Post | Thai Examiner
Keep in contact with The Thaiger by following our
Facebook page
.
PETA reveals 'abused' monkeys used to pick coconuts in Thailand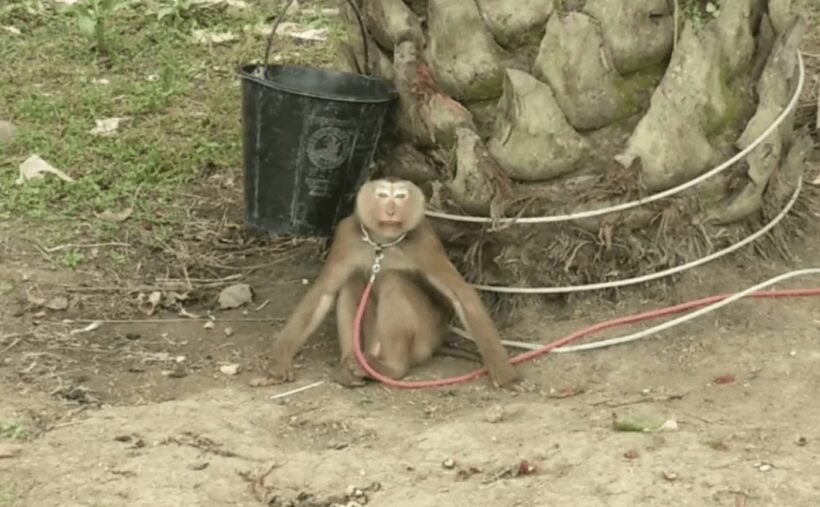 A boycott is in full swing amongst western retailers to pull Thai coconut products off their shelves following allegations that the coconuts have been picked by monkeys who were 'abused' to learn how to pick coconuts. People for the Ethical Treatment of Animals director, Elisa Allen, claims the macaque monkeys are "snatched from the wild" and cruelly trained to climb up coconut trees and pick up to 1,000 coconuts a day.
"These curious, highly intelligent animals are denied psychological stimulation, companionship, freedom, and everything else that would make their lives worth living, all so that they can be used to gather coconuts."
PETA says that the Thai pigtailed macaques are treated like "coconut-picking machines". A new investigation into Thailand's coconut industry reveals the monkeys are confined to cramped cages, chained, and forced to work. PETA reports that the monkeys are used by commercial farms that supply 2 of Thailand's best-known coconut milk brands, Aroy-D and Chaokoh. Both brands are exported EU countries and the US.
In the UK, Waitrose, Ocado, Co-op and Boots have now announced they will stop selling some coconut products from Thailand. A spokesperson for Tesco told the BBC… "Our own-brand coconut milk and coconut water does not use monkey labour in its production and we don't sell any of the branded products identified by PETA".
"Following PETA's Asia's investigation, more than 15,000 stores will no longer purchase these brands' products, with the majority also no longer buying any coconut products sourced from Thailand monkey labour."
PETA has shared a video narrated by Downton Abbey star Peter Egan. According to PETA, the video shows 'monkeys pacing and circling endlessly on chains… confined to cramped cages with no shelter from the rain… forced to climb trees and pick coconuts for milk sold by major brands'.
PETE claims it had found 8 farms in Thailand where monkeys were forced to pick coconuts for export around the world. Male monkeys can pick up to 1,000 coconuts in a day. It's thought that a human can pick about 80.
"Other coconut-growing regions, including Brazil, Colombia and Hawaii, harvest coconuts using humane methods such as tractor-mounted hydraulic elevators, willing human tree-climbers, rope or platform systems, or ladders, or they plant dwarf coconut trees."
The group said it has uncovered "monkey schools", where the macaque species monkeys are trained to pick coconuts, fruit, as well as ride bikes or play basketball for the entertainment of tourists.
"The animals at these facilities, many of whom are illegally captured as babies, displayed stereotypic behaviour indicative of extreme stress."
Keep in contact with The Thaiger by following our
Facebook page
.
Today is Asanha Bucha Day – Why is the day special for Thai Buddhists?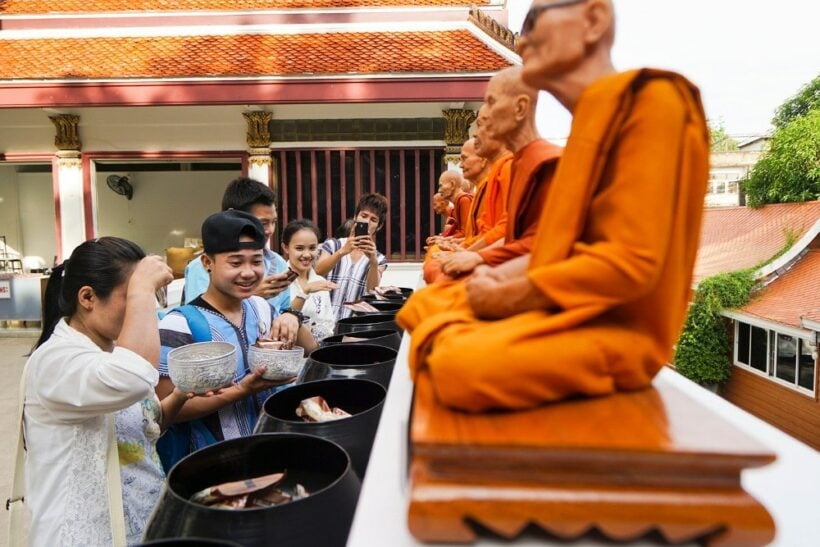 Asanha Bucha Day is a special Buddhist holiday in Thailand marking the day when the Lord Buddha delivered his first sermonat Benares in India over 2,500 years ago. The exact date of the holiday is determined by the waxing moon and the lunar months, but is usually held in July or August each year. In 2020 it falls on July 5. Today is also the start of the period of Buddhist Lent.
A moon that is waxing is one that is getting larger each night, between the new moon and full moon phase.
Because this years' Asanha Bucha Day falls on a weekend day, Monday, July 6 has been named as a public holiday across Thailand. There is also an alcohol ban that lasts until midnight on Monday night.
The Buddha preached his first sermon at a deer park and from this sermon the Dharma (doctrine) of the Buddha was symbolised as a wheel. The Dharmachakra is also known as the Wheel of Life, Wheel of Law or Wheel of Doctrine and can be seen on flags in temples and buildings all across Thailand. Similarly, pictures or models of deer can often be seen at temples or in depictions of the Buddha.
Like many other Buddhist festivals and holidays, Asahna Bucha (also written as Asalha Puja and other English equivalents) is a day when Thai Buddhists will make merit and visit the local wat. Traditionally, candles are amongst the items donated to the wat for Asahna Bucha and processions featuring candles are held at various towns in Thailand.
The tradition dates back to the times before electricity where extra light was needed at the temple during the darker days of the rainy season. Local people will also 'wian tian' which involves walking around the wat with a lit candle, lotus flowers and incense. The day after Asahna Bucha is another significant day with Wan Khao Phansa marking the start of the three-month 'Phansa' period which is sometimes referred to as 'Buddhist Lent'.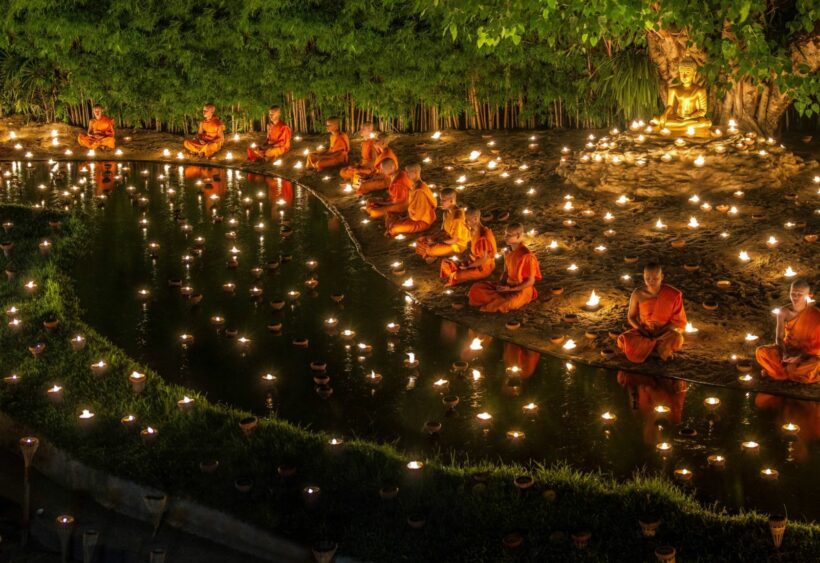 PHOTO: Pinterest
Keep in contact with The Thaiger by following our
Facebook page
.